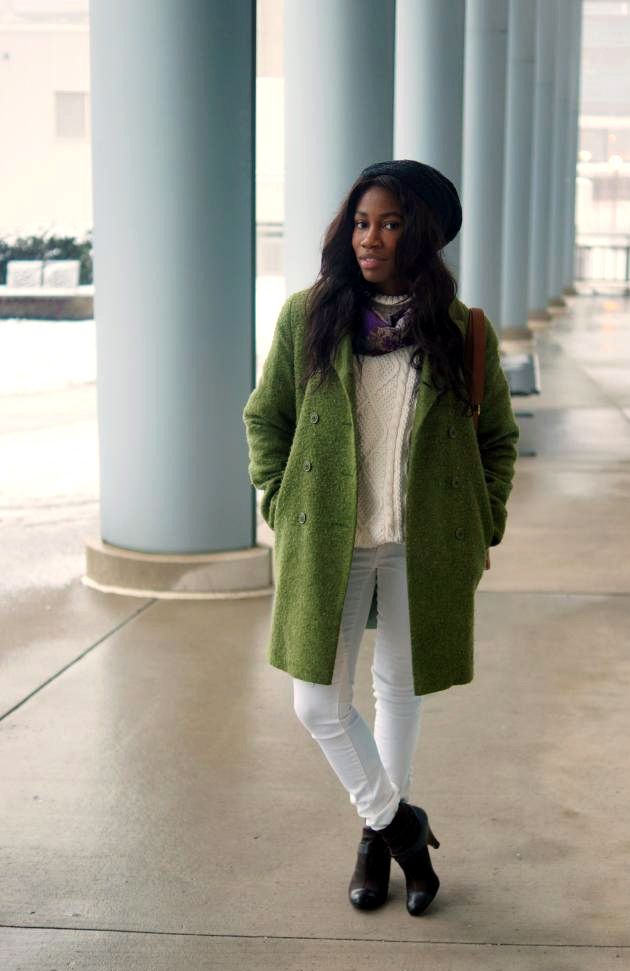 In the last few years winter in Toronto has been extremely mild. However, this year Mother Nature
has reminded us what winter actually feels like here. It's either bitter cold,
enough to cause the city to issue an extreme weather alert or a snow
storm rolls into town like today. So, you can imagine when the weather is like this,
the thought of getting dressed up in your best just seems painful.
So I have embraced the winter by taking advantage of it. Now a days I have gotten really lazy with doing anything, and would described my style as very easy going. Doing my hair! Why!, when I can throw on a hat. Why, keep it complex with the outfit when I'm just going to be covering it up with a coat. I'm keeping it really simple, comfortable and warm. Unfortunately, I have not been feeling well these last couple days and my apologies for the one picture. However, I thought I would show you how simple it is to stay warm, chic and effortless in the winter.
Until Next time,
Sincerelymiss J
Coat: Thrifted // Sweater: Thrifted // White Jeans: Blue Notes // Boots: Winners // Scarf : Gifted