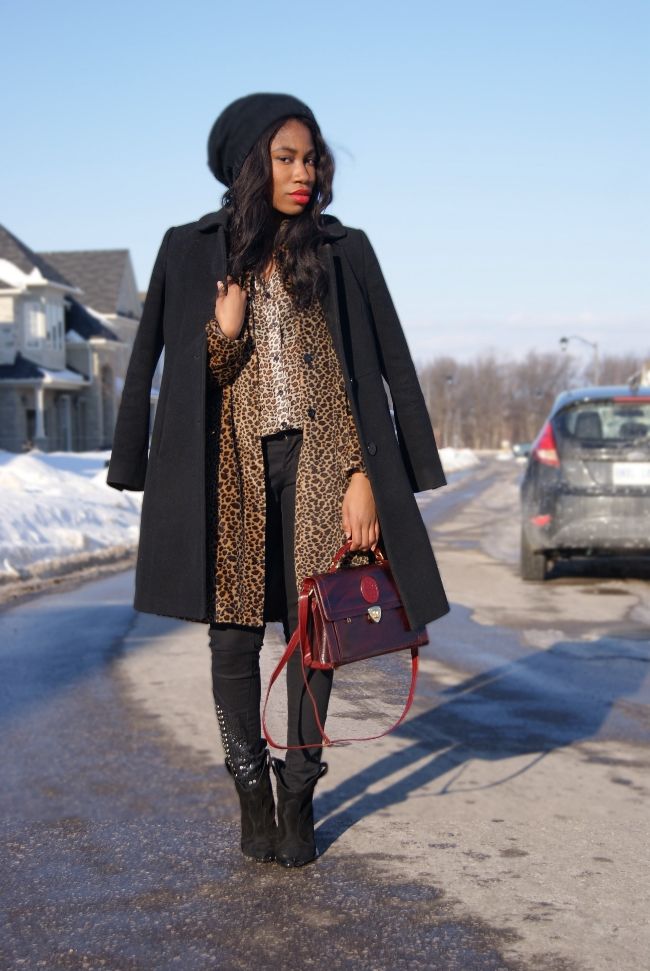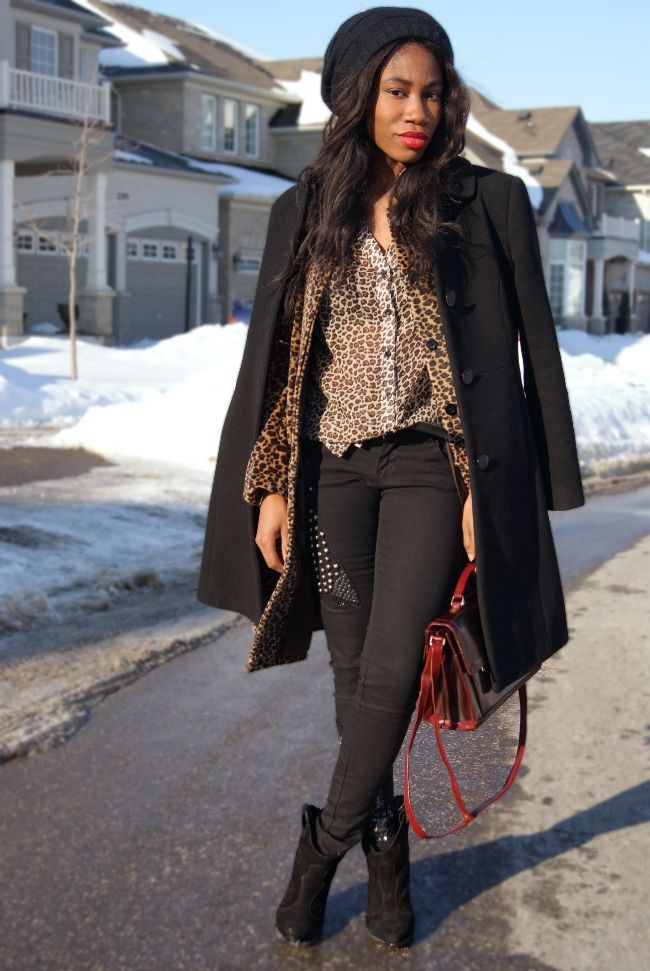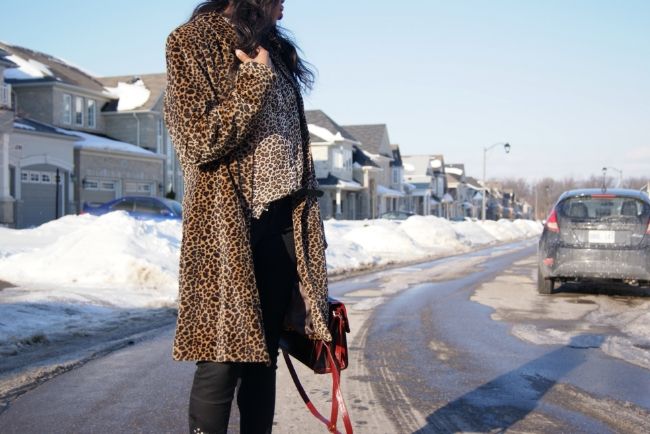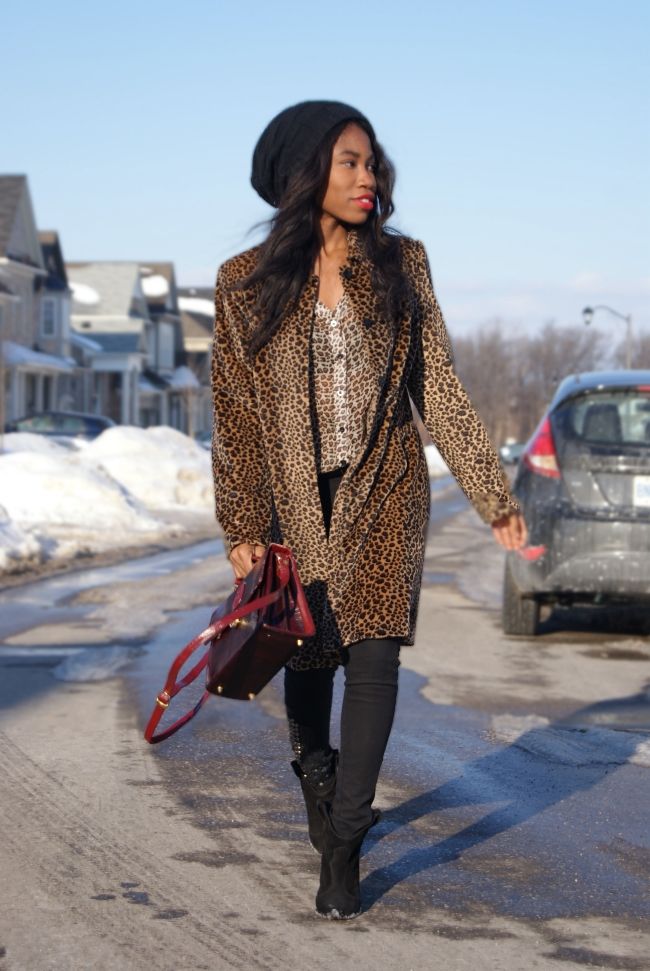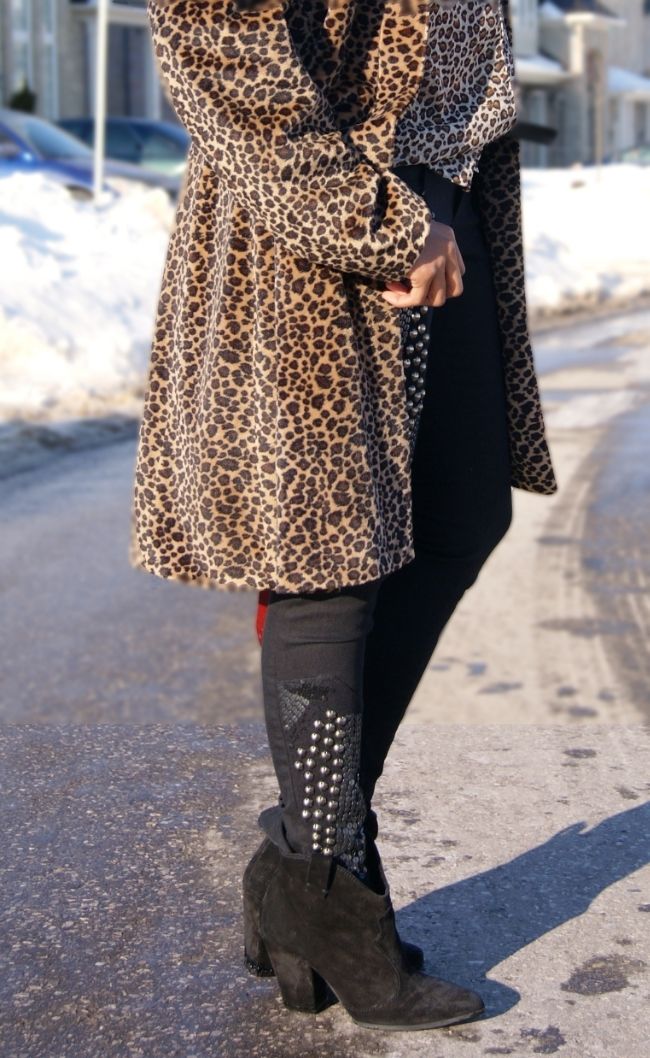 Photos by: Clover D
A break from the polar vortex was all we needed in the Toronto area. All of us here are going insane due to the the intense
winter weather. Thankfully the weather has warmed up even if only for a short while. Although, I don't often mind the cold,
this year has been something else! It is a rare occurrence for me to wish to go outside, and I was getting a bit tired of wearing my plain black parka.
So when the weather was somewhat mild and the sun was shining, I had a sudden
motivation to get out and put on some lipstick. I chose to do leopard on leopard with a bit of black, and voilà, this
simple but chic outfit was born. I've also been trying to challenge myself to
shop my closet more often. I wore the same leopard jacket first introduced (here).
I can't wait for spring this year, and I'm really looking forward to rocking pastels, florals, and patterns! However, I guess in the meantime I'll just learn how to make the best of winter.
What do you guys think of the outfit? What spring trends are you excited about?
P.S.Thank you all so much for the comments and support! Stay tuned for bigger things to come!
Thank you to Clover D my little sister who is the brains behind the camera, thank you again!
Don't forget to connect with me:
Google + // Twitter // Instagram
Outfit Information:
Black coat: Anne Klein
Leopard jacket: Thrifted
Leopard blouse: Mode Star
Black Jeans: Miss Sixty
Boots: Zara
Bag: Thrifted