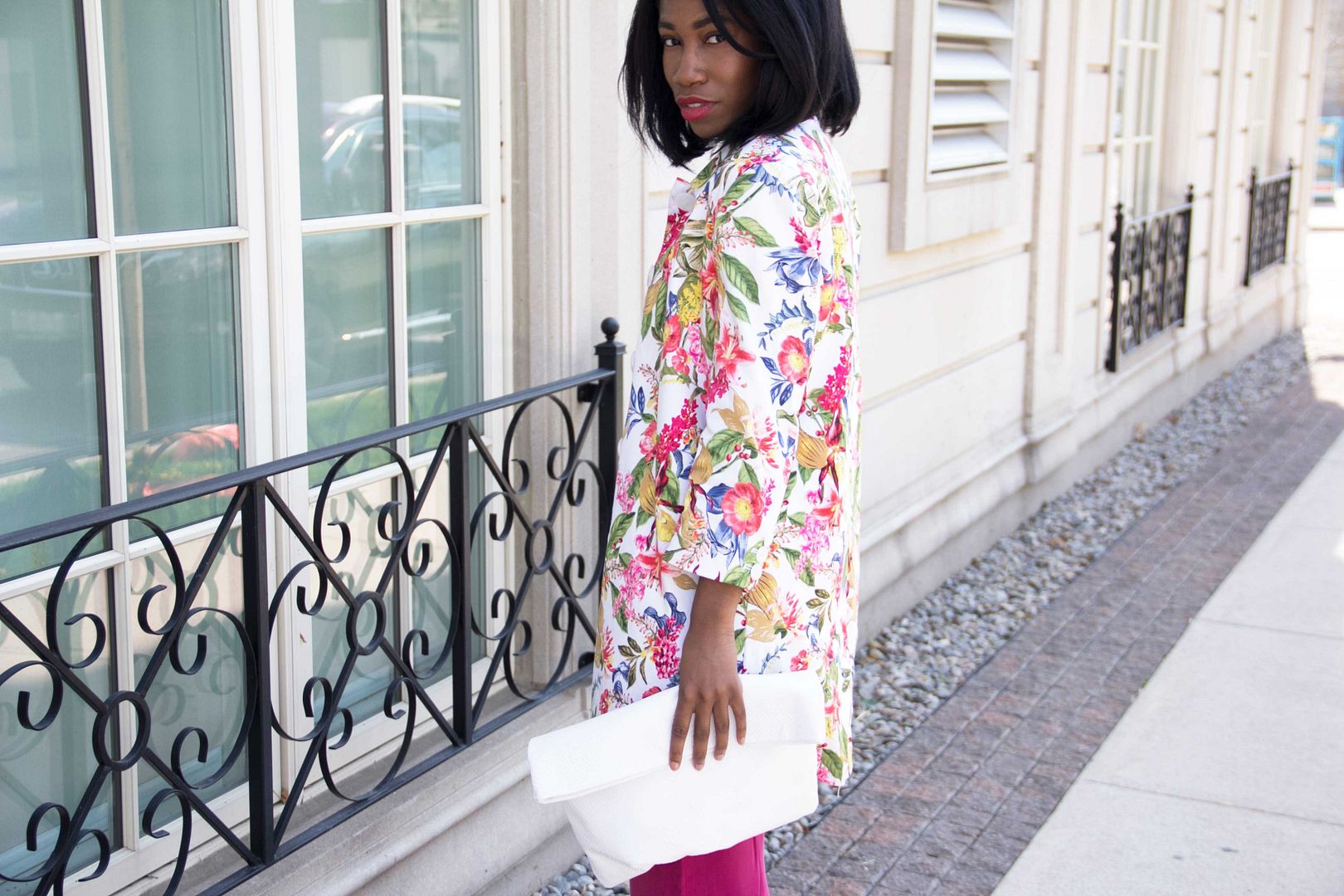 Happy Tuesday! I woke
today with the sun peeking through the blinds and began to think of a quote
that I read the night before. It read: "strive for progress and not
perfection". I was inspired to be as productive as possible today but still pace myself including publishing this blog post.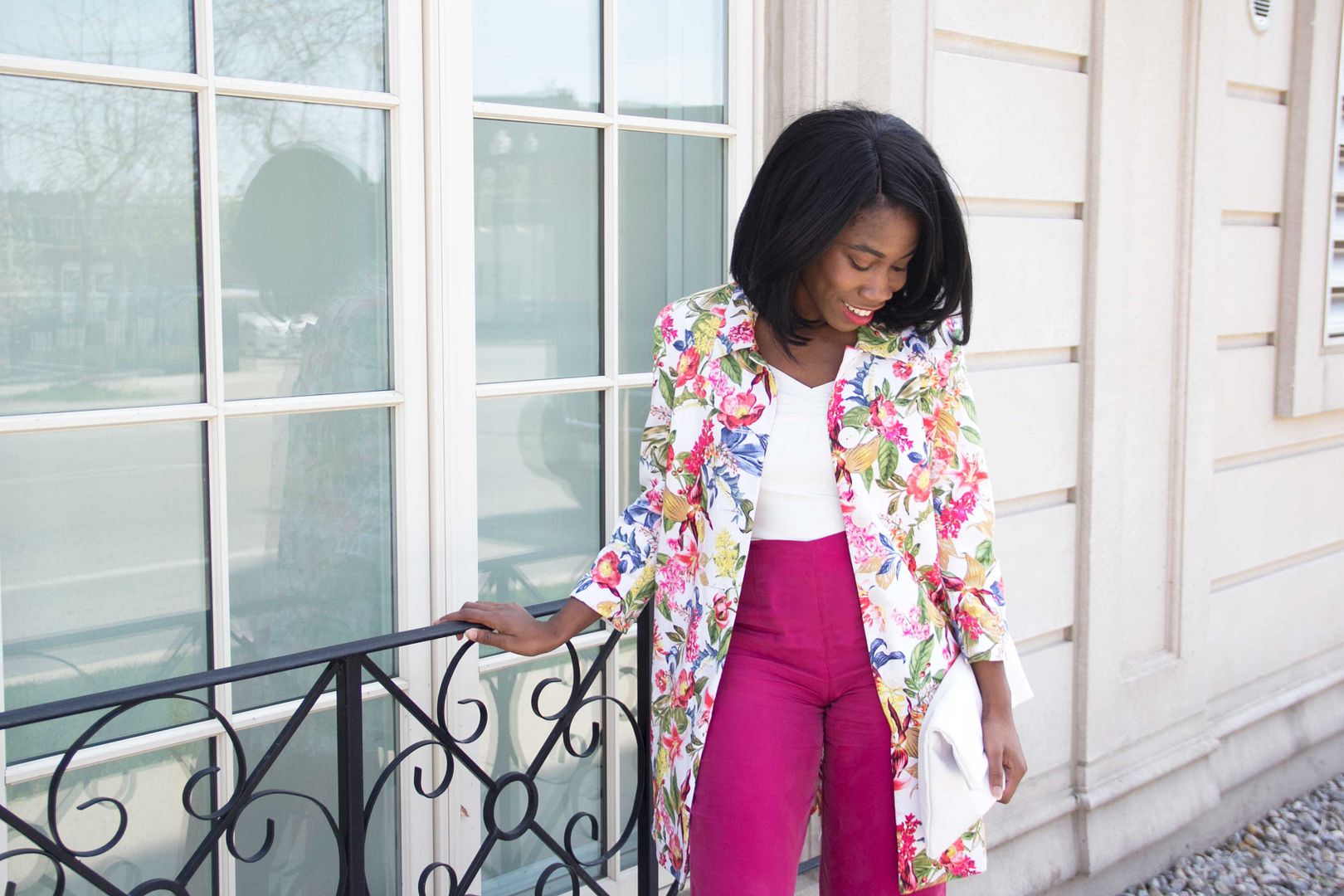 To me spring is all
about refreshing your wardrobe and injecting color into it. Now that the sun is
shining and the spring flowers are peeking out, it would be a shame not to pull out those vibrant colors and interesting patterns. One of my go to spring items
these last few years has been this long floral jacket. Although, floral is not
ground breaking when it comes to spring fashion, it still works and will not go out of
style.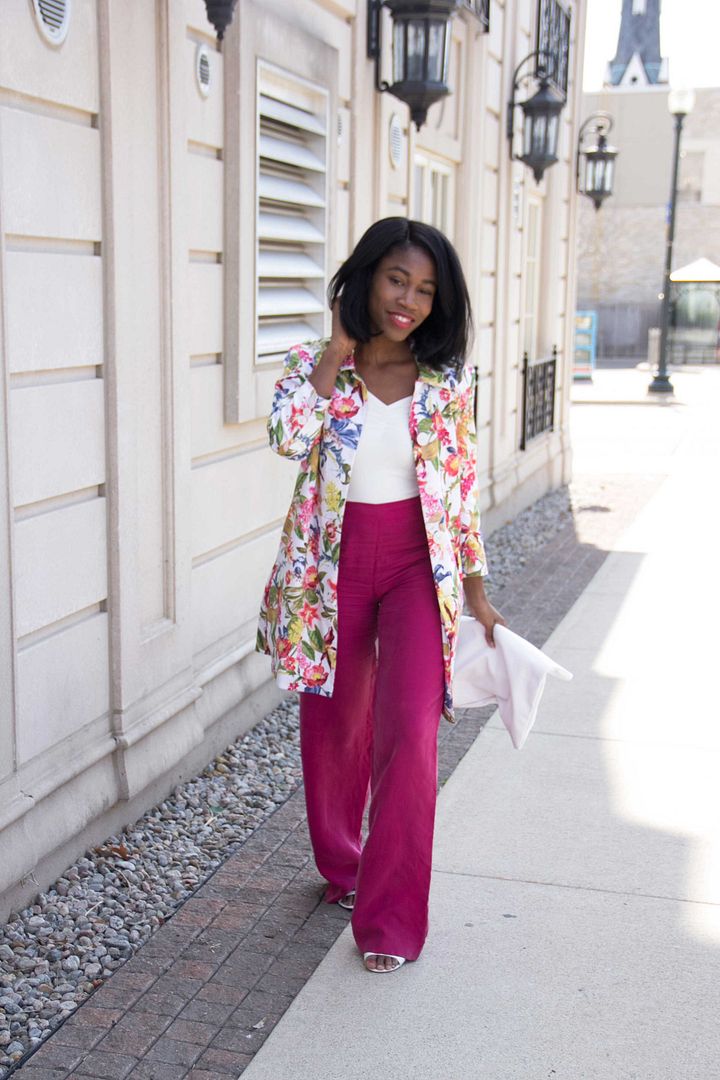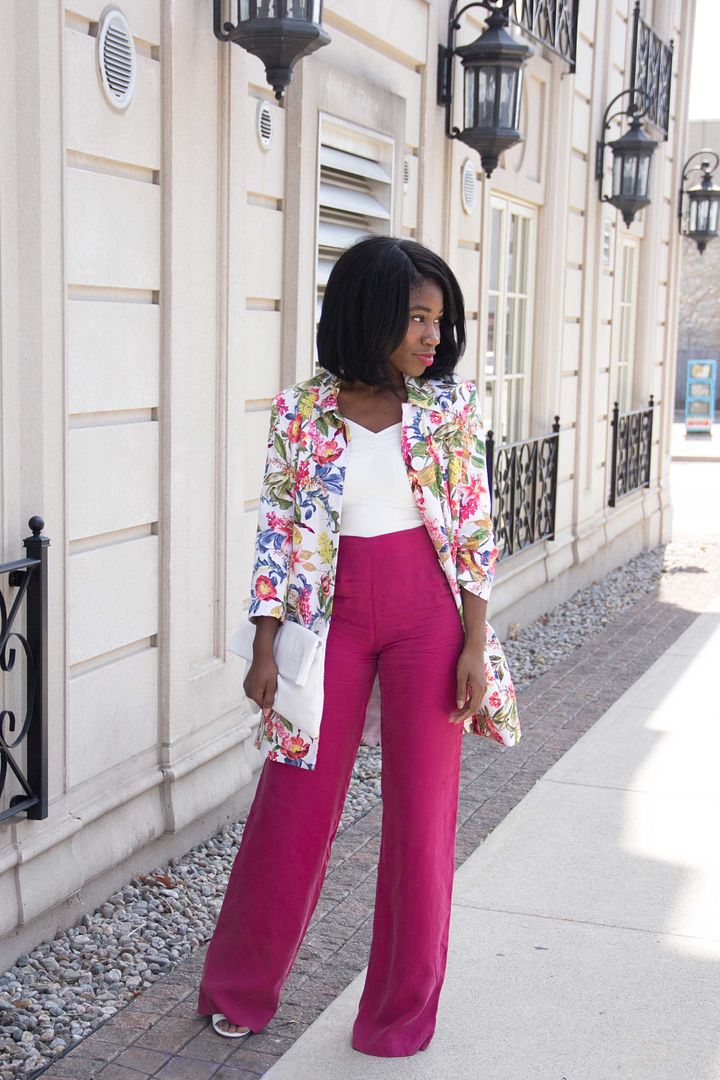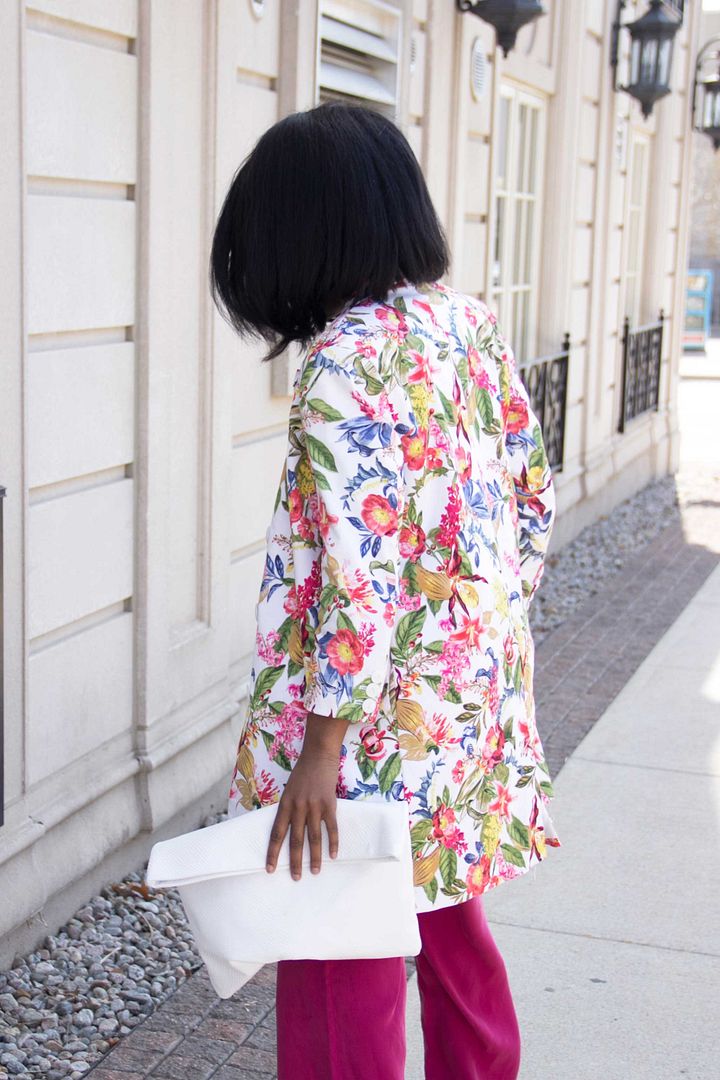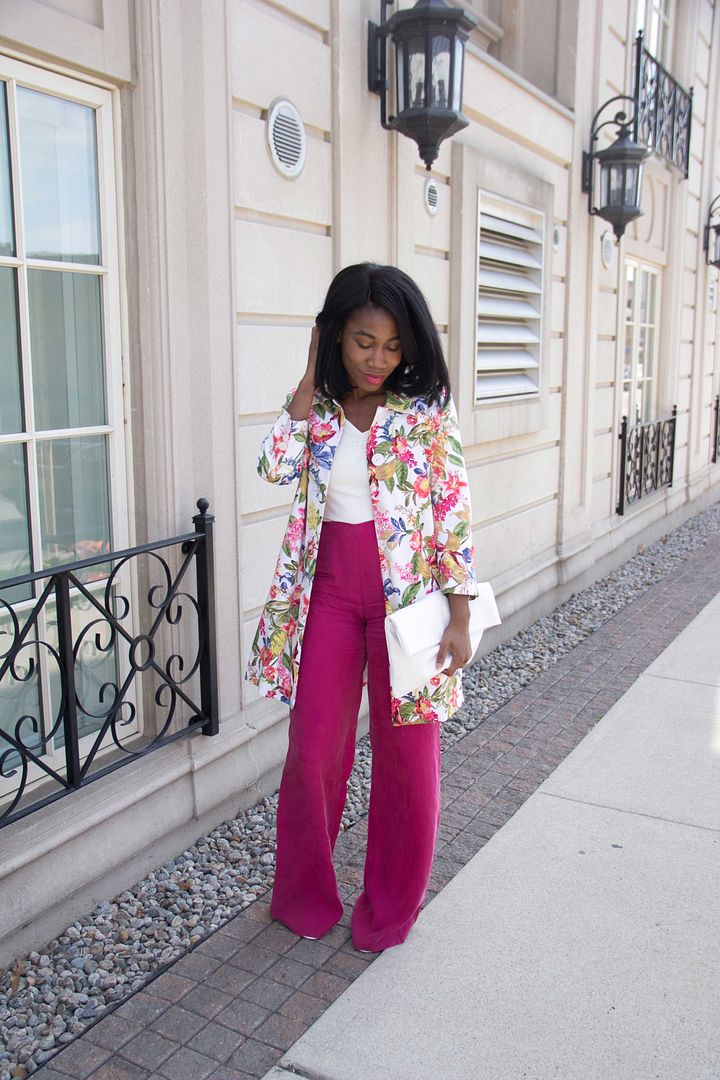 Photos By Carolina P
I decided to pair the
jacket with these wide legged trousers, a simple top, and this cute white clutch. The clutch was handmade by Shasha Berthier from @shasha1111. The clutch is a snake skin embossed leather and goes beautifully with almost anything.
Until next time
Sincerely Miss J
What are your go to items for spring?
Outfit Information: Jacket: Sears // Top: Urban Planet // Trousers: Zara // Clutch: Shasha B contact her @shasha111.
Stay Connected and Follow Me on Social Media
Google + // Twitter // Instagram