What I have come to realize is that when I wear bright colors, I often have the most amount of strangers stop to speak to me. When I wore this bright yellow dress to run errands, there was no exception. I chatted with varies people about my dress, the color yellow, Beyonce's Lemonade video and the beautiful weather.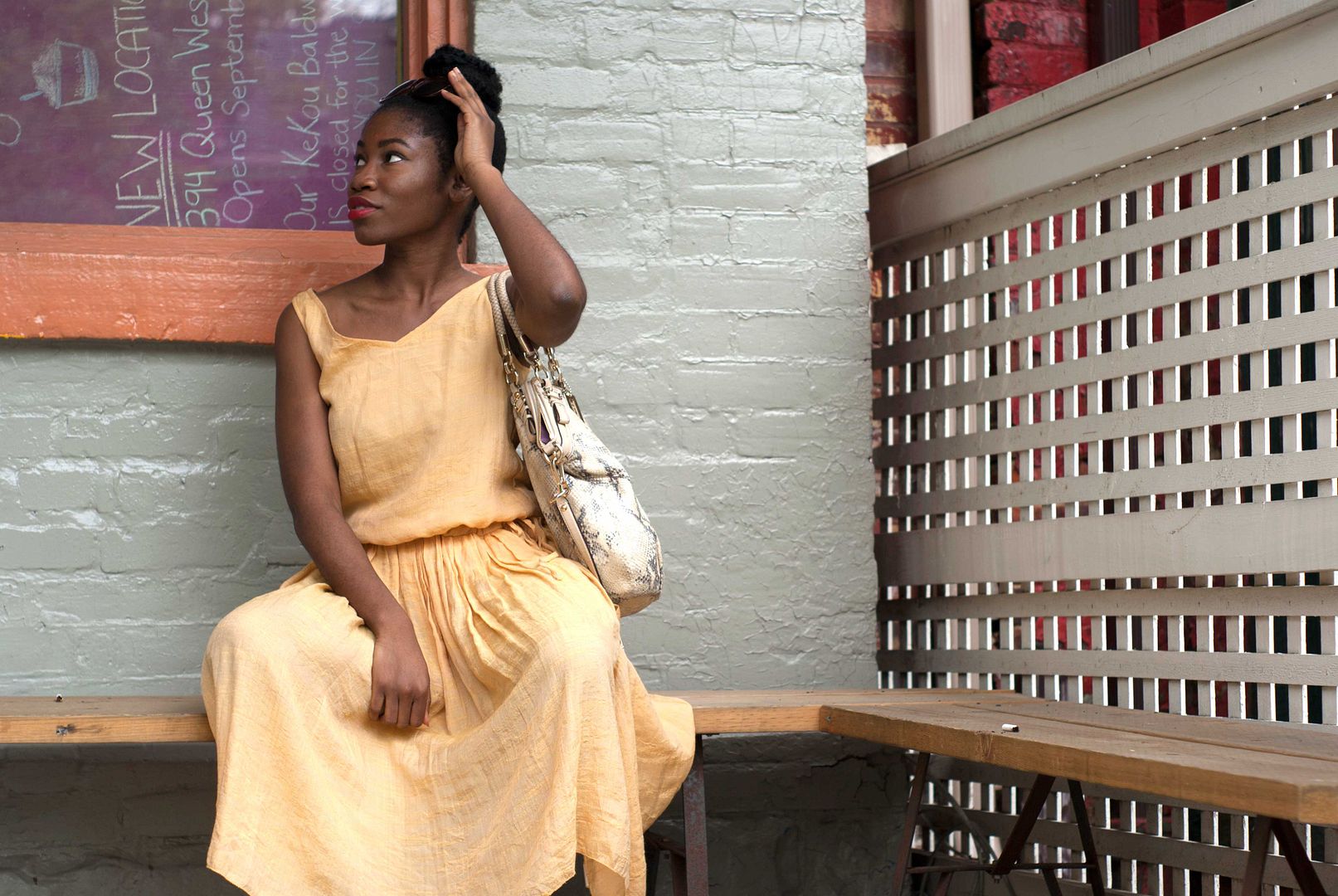 The dress had been sitting in my closet for years and I really disliked it because it was shapeless and the color was too much for me. However, when the weather got super humid and extremely hot, I needed something that was comfortable, and flowy.
The dress came in handy and was perfect to set the mood for a beautiful hot spring day.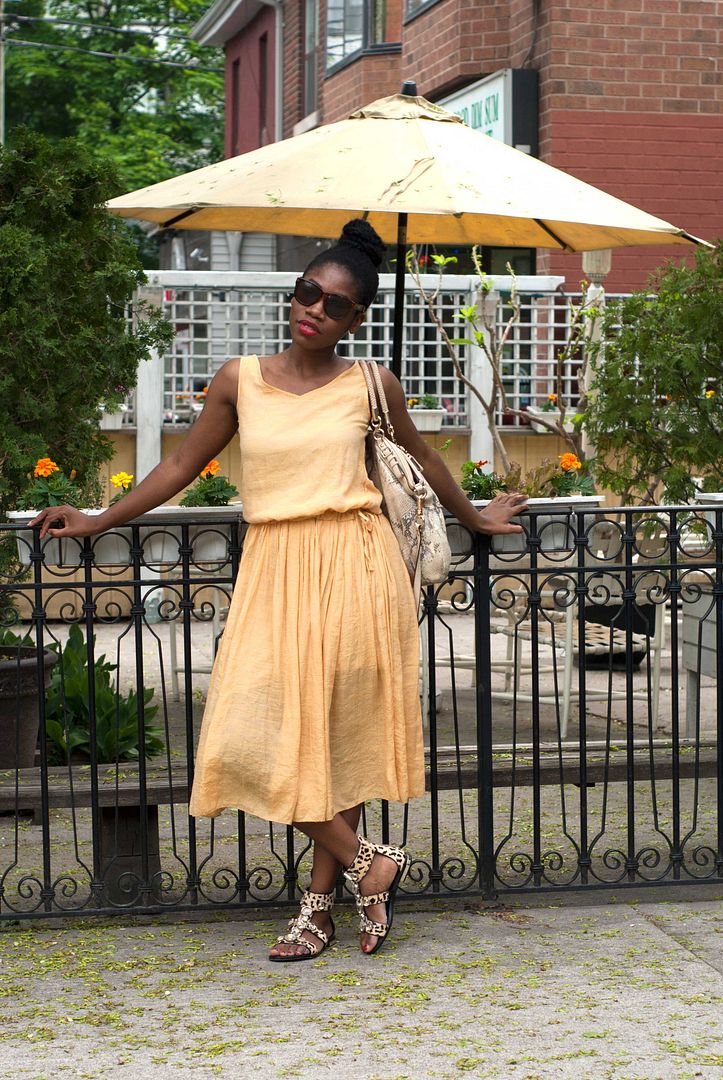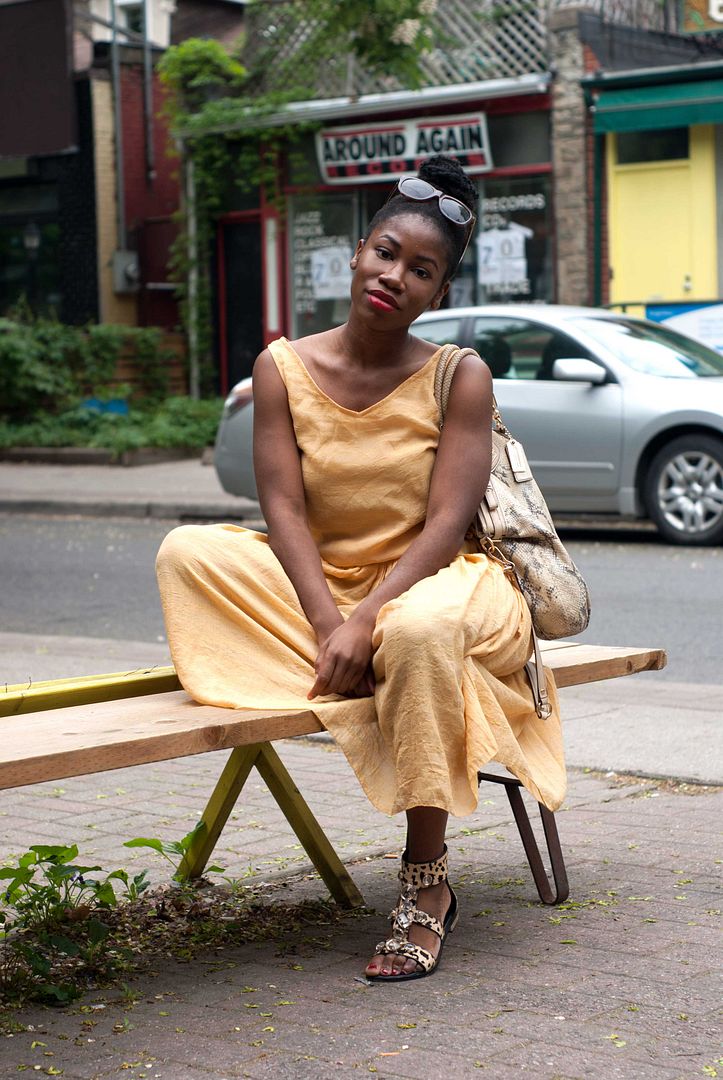 Photos by Clover D
So don't be afraid to pull out those bright colors out and shine bright.
Hope you enjoyed the post
Until Next Time
Sincerely Miss J
Do you notice that people are drawn to you when you wear brighter colors?
Stay Connected and Follow Me on Social Media