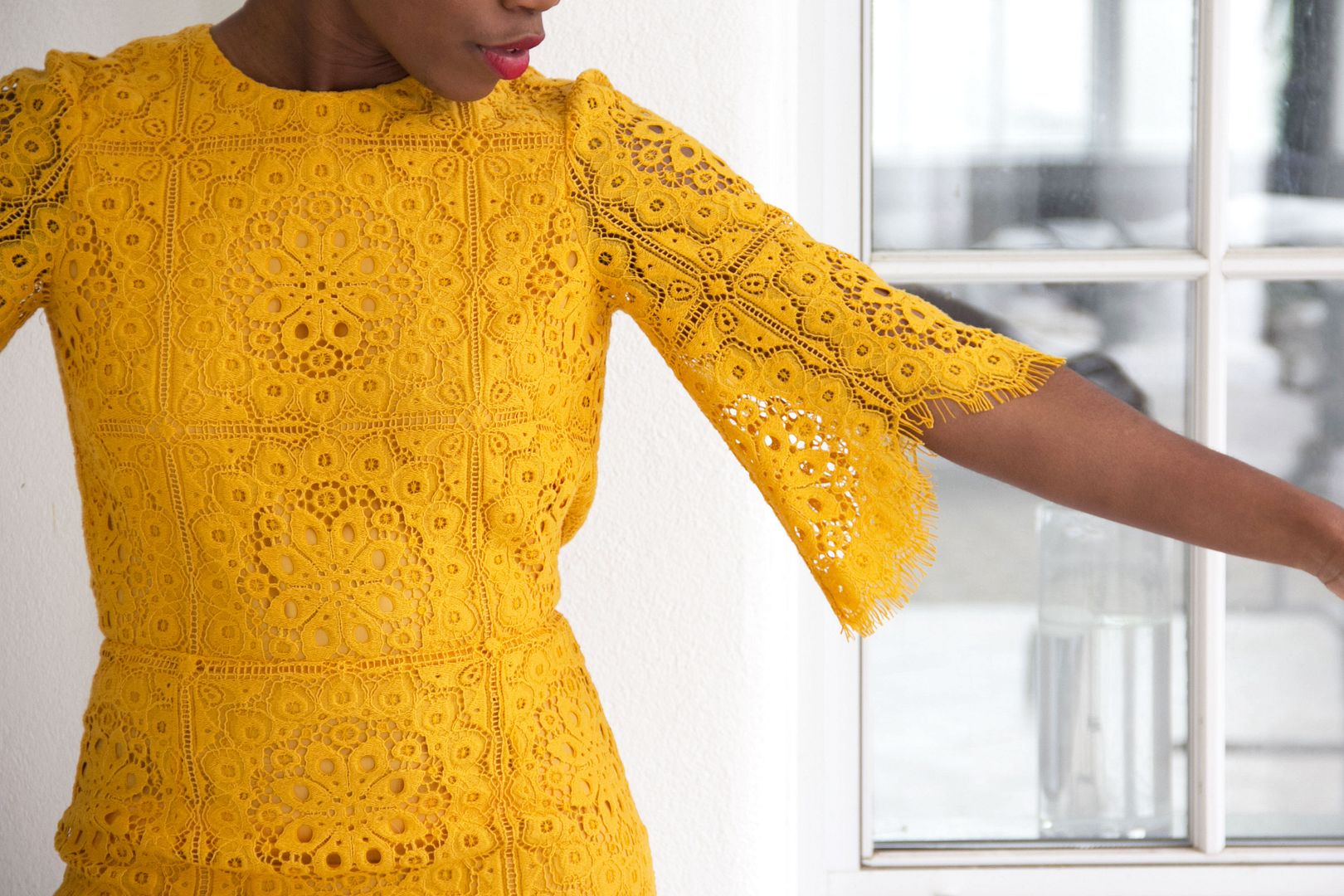 A few weeks ago my good friend from high school got married and I wanted to wear something elegant, classy, and comfortable but vibrant to her golf club wedding. When I found this vibrant yellow dress, I instantly fell in love. It had beautiful elegant lace detailing which added to the appeal. It was perfect and appropriate for a partial outdoor wedding but also comfortable enough to dance the night away.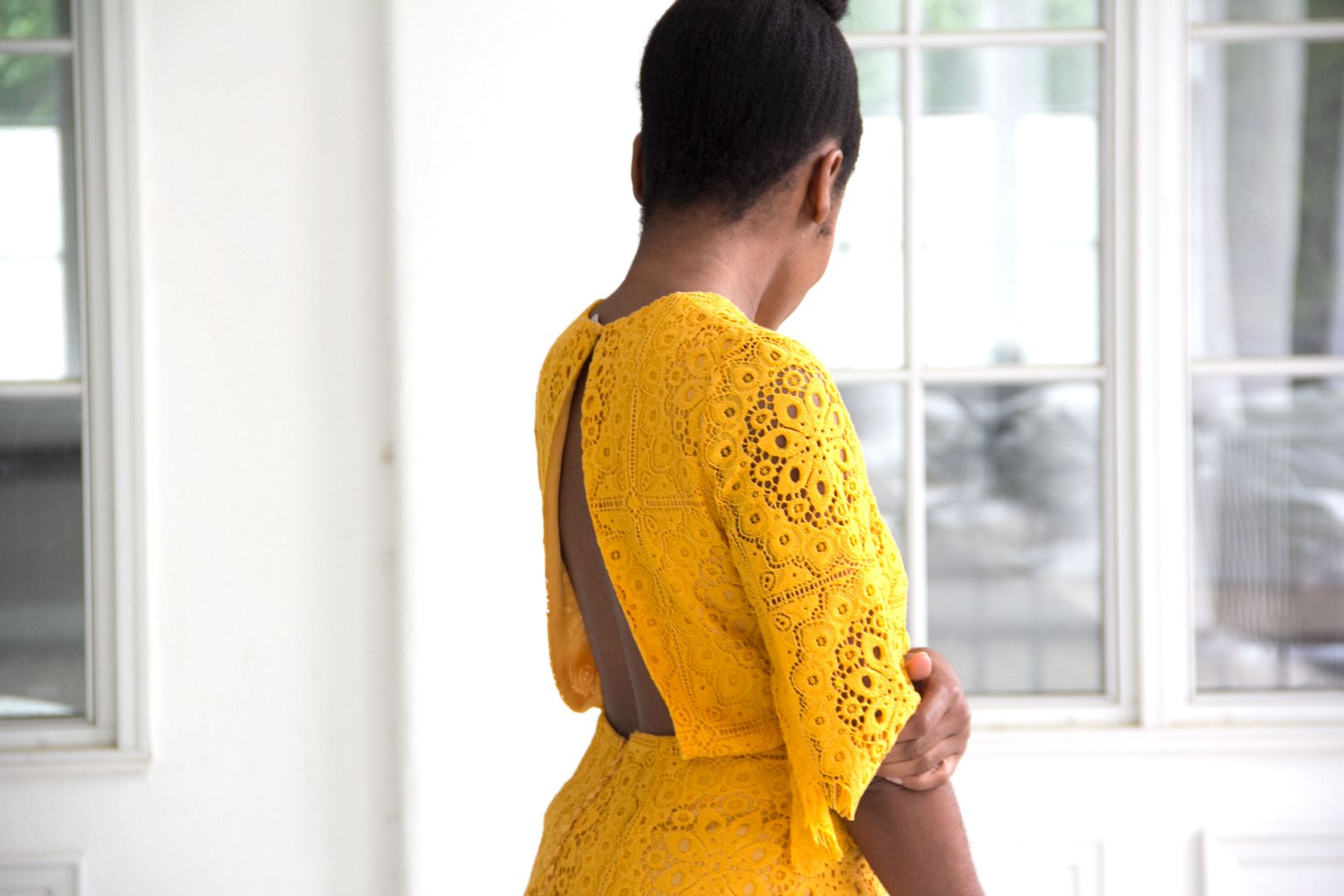 The great thing about buying clothesright now is that a lot of retail stores are currently having mid-season sales. I got this dress at 50% off it's regular price. Therewere loads of dresses and other formal articles to choose from.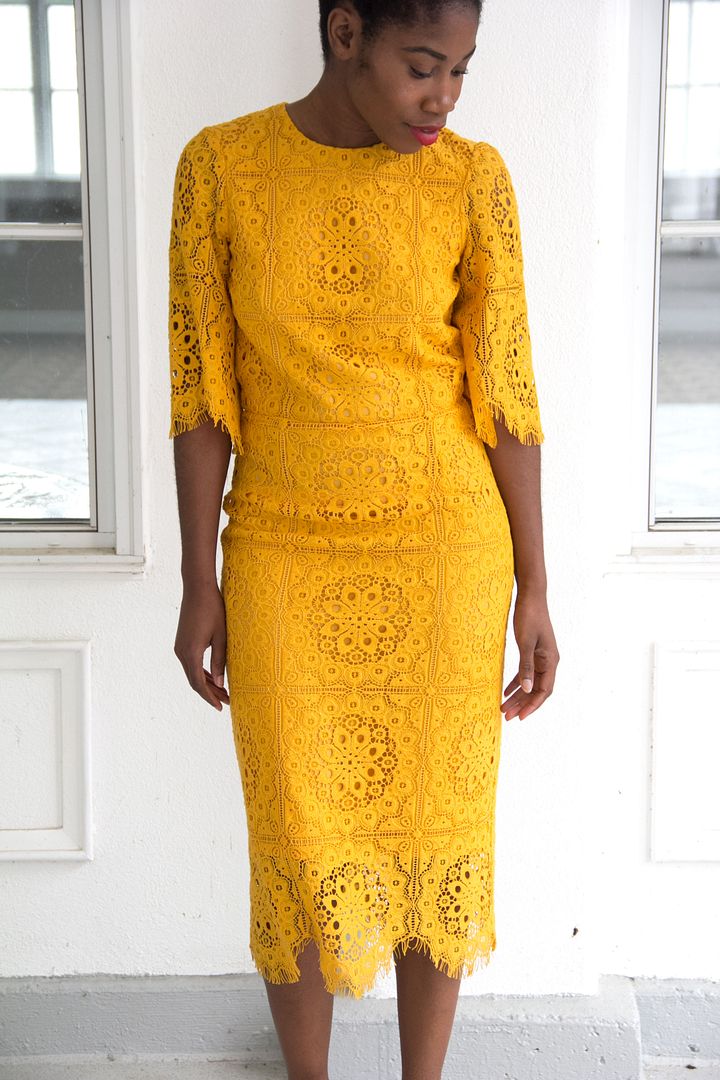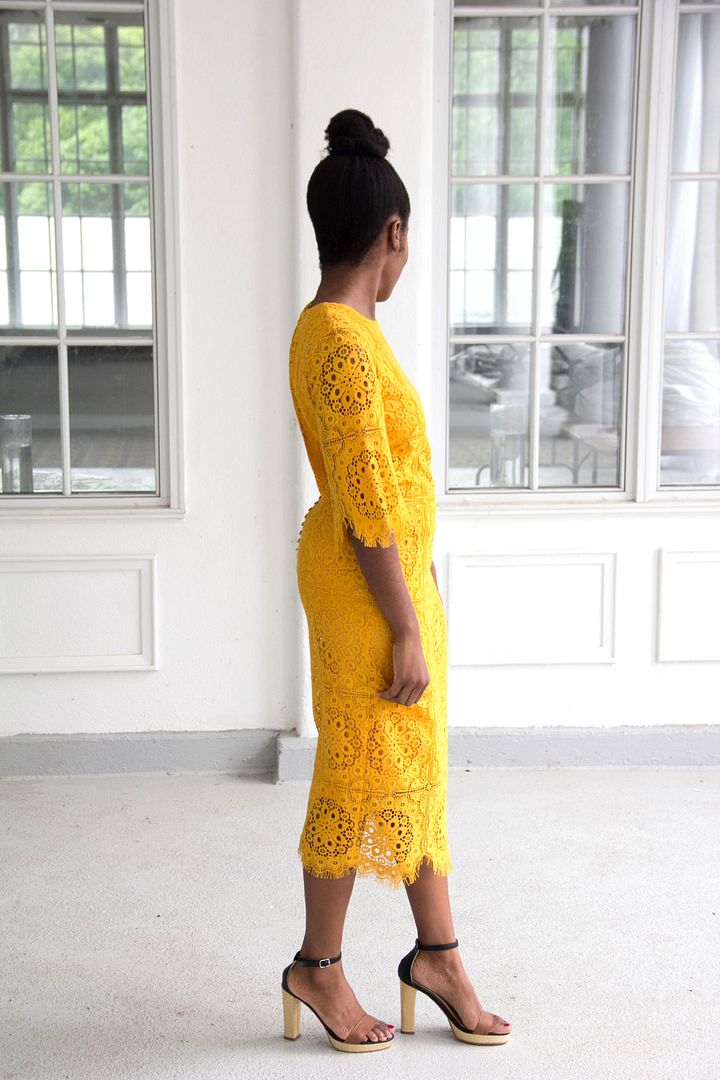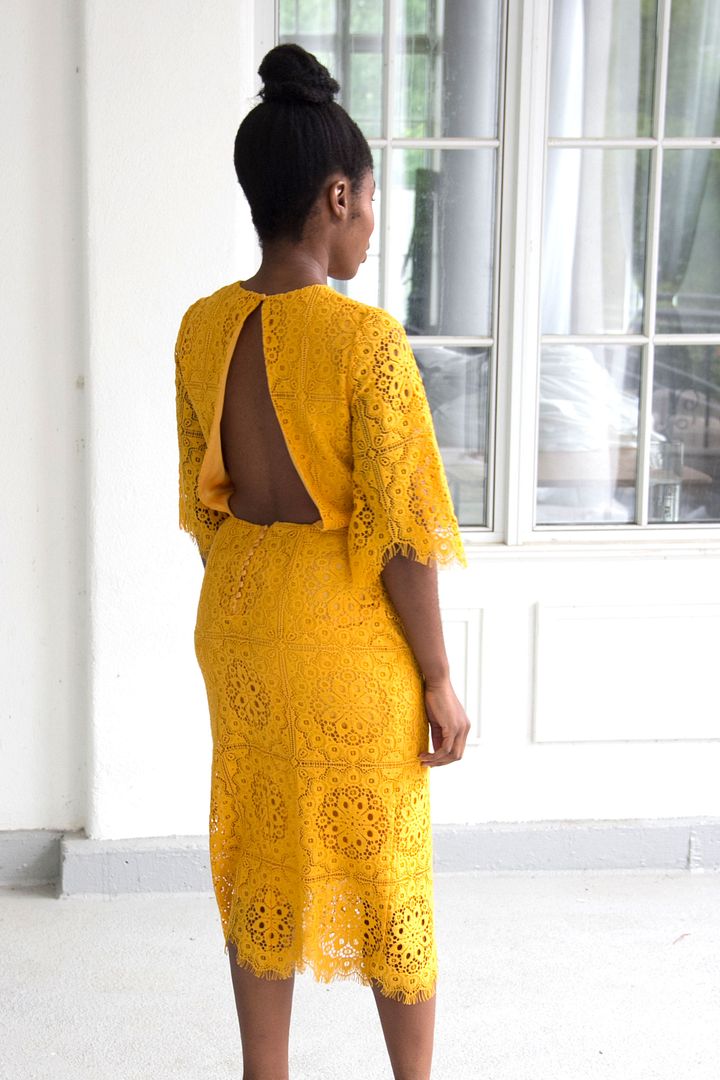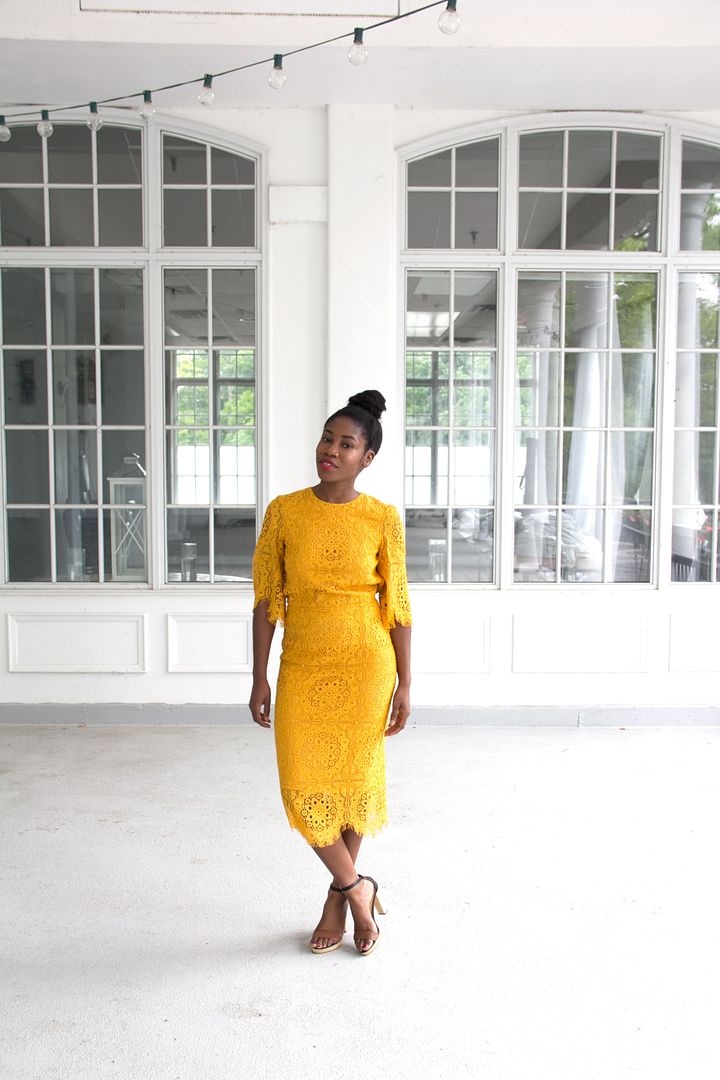 Photos by Carolina P
Yellow can be a difficult color to match with other accessories or other clothing items. It's not impossible and with some imagination this shade of yellow can be matched with many great color palettes. Have a peek at some of my favourite color palettes below. I went with basic neutral shoes but any of these colors below would work wonderfully.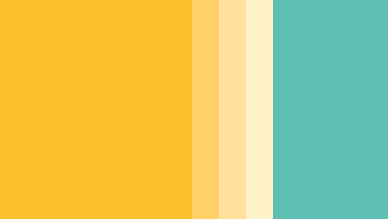 Palette by Waterlies via Colourlovers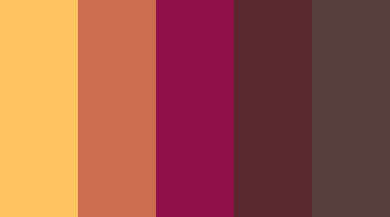 Palette by Michelaghio via Colourlovers
Hope you enjoyed the post
Until Next Time
Sincerely Miss J
Outfit Information: Dress: H&M // Sandals: Thrifted
What are you wearing this wedding season? How do you wear yellow?
Stay connected and follow me on social media
Google + // Twitter // Instagram