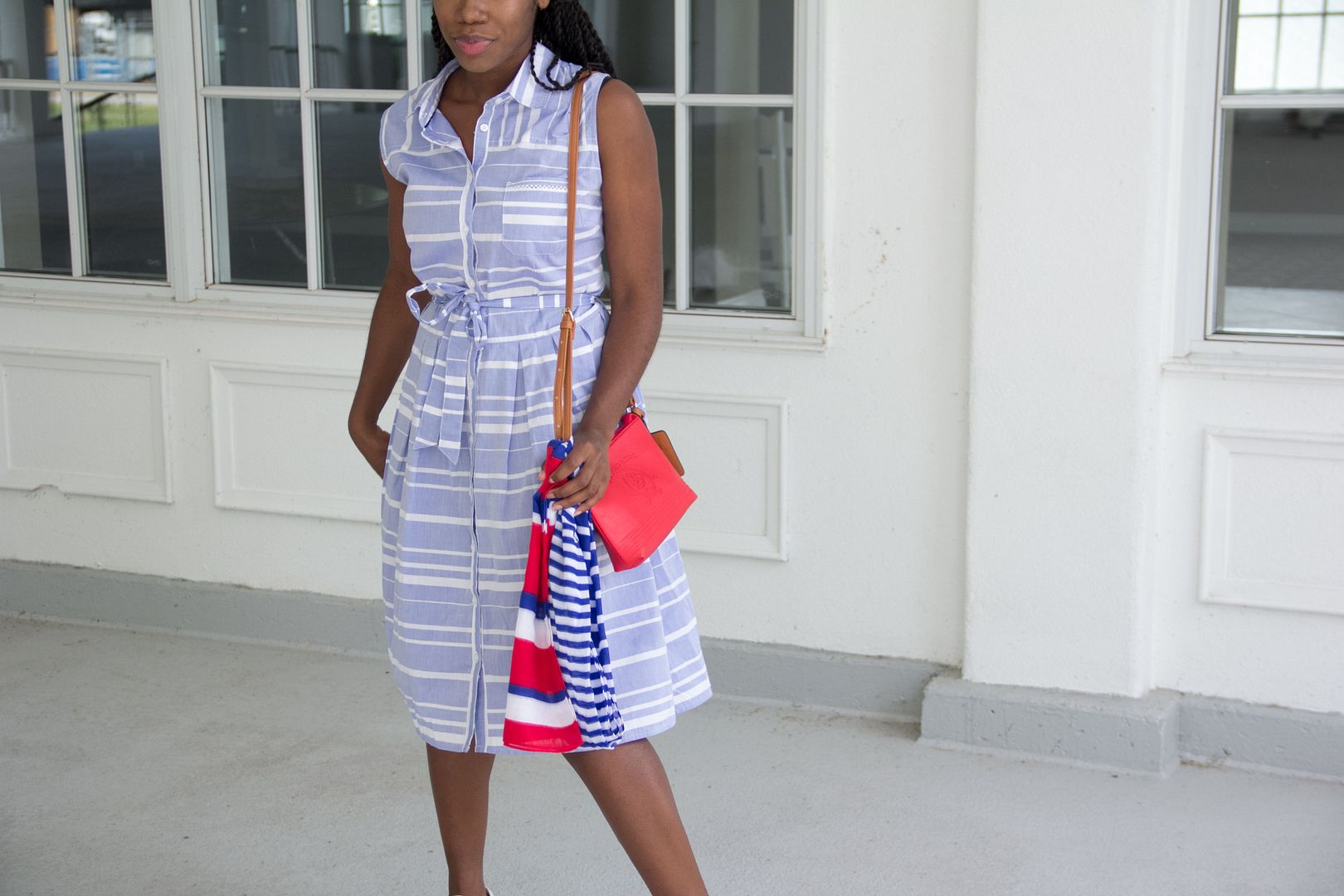 Accessories when utilized in the right way are a great way to spice up any
plain outfit. When styling this outfit my go to accessory was this nautical
inspired blue, red and white scarf. The great thing about scarves are they can be styled in many creative ways.
They can be tied around the neck, which is a very popular option, or they can
be styled in the two ways as shown below.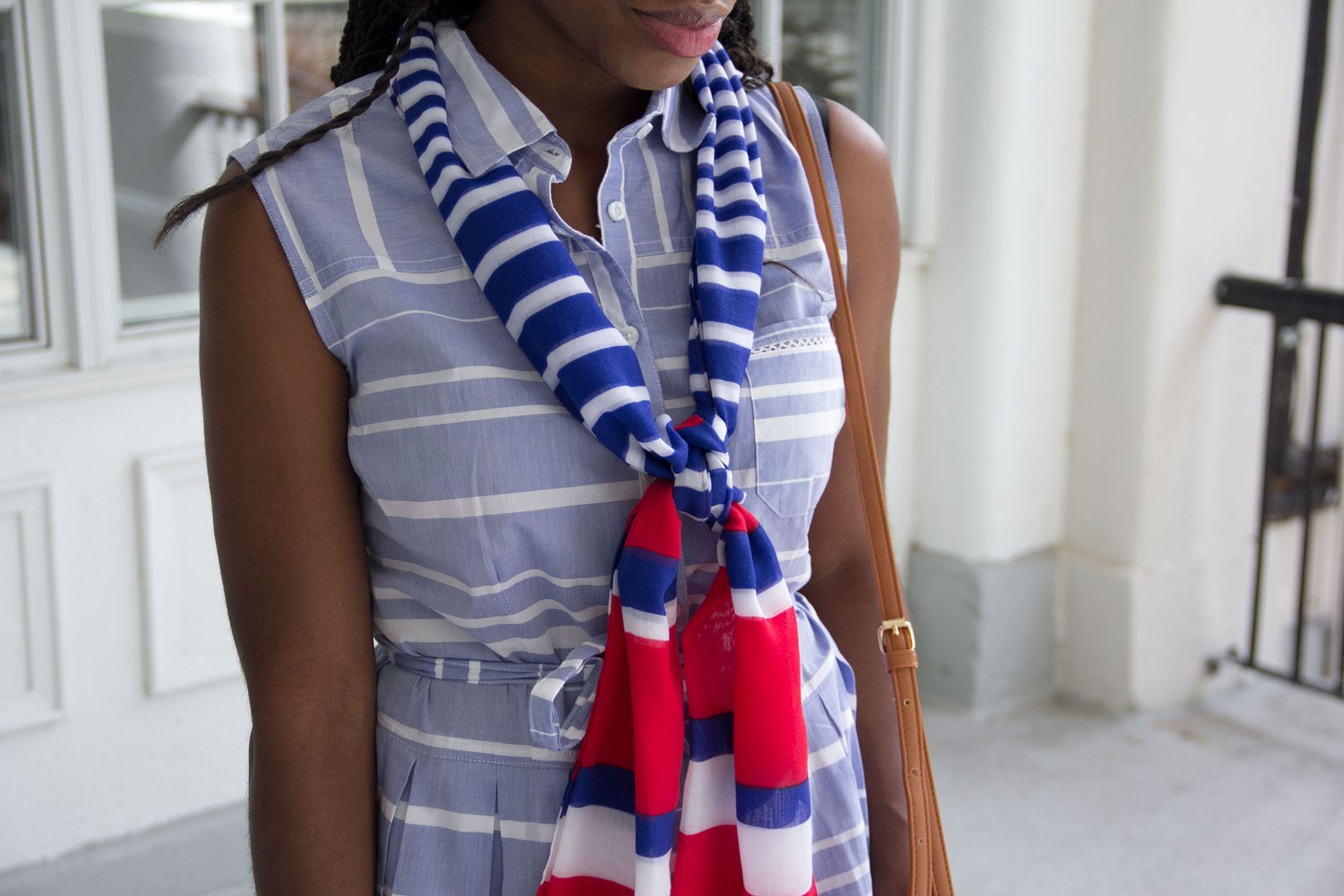 1. Draping the scarf over the shoulder and tying a knot in the front – This
gives your outfit a very preppy and dramatic look
2. As an accessory to the bag-This allows you to utilize the scarf in an
unconventional way that adds a new element to your outfit.
I absolutely adore this dress from Sears Canada because of the simple bottom
up design, stripes and muted color. It was easy to incorporate the colors
of the scarf and the red bag into the look without it looking like there was too
much going on.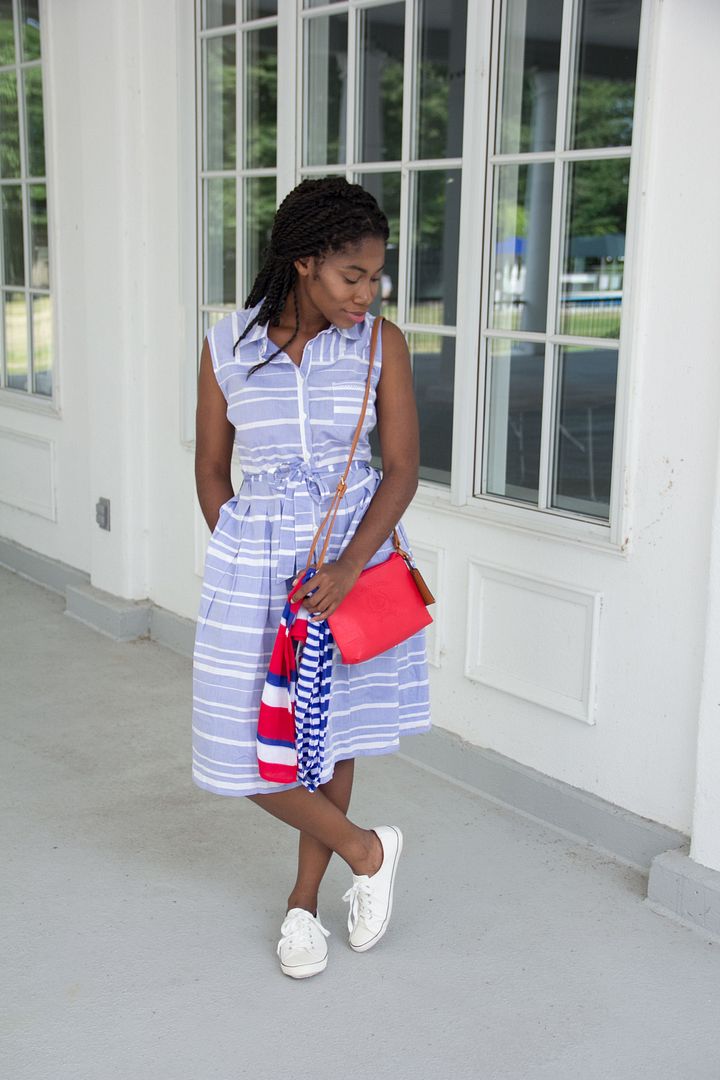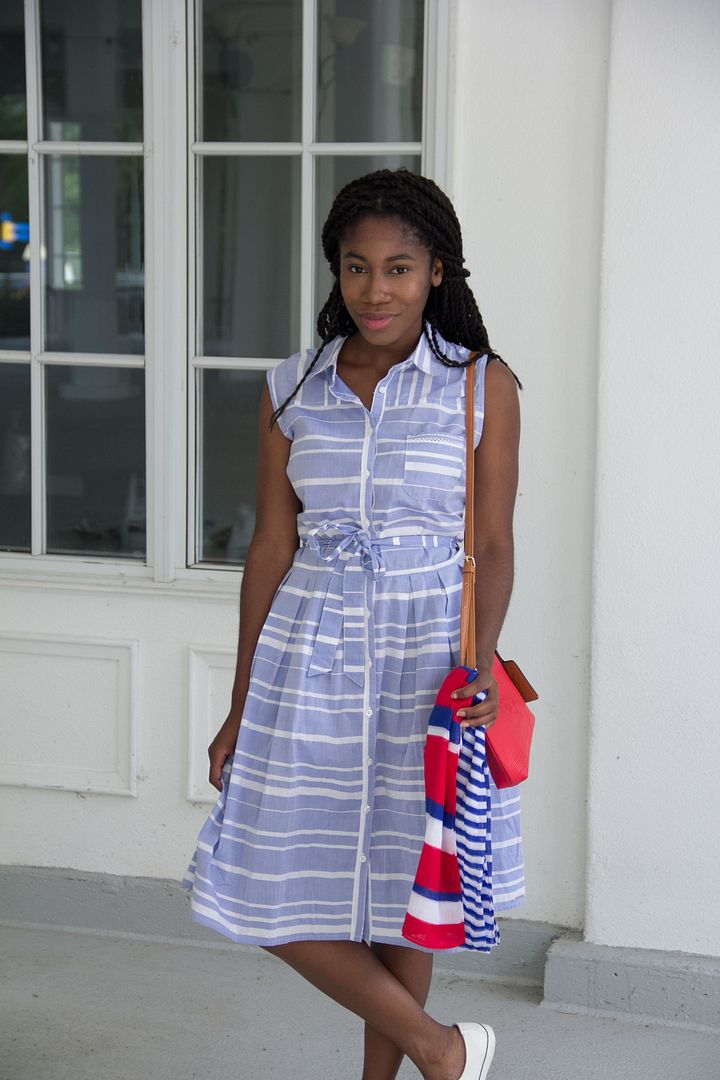 Life has been very hectic for me with a new job and with wedding planning.
I'm trying my best to keep up with it all and still stay sane. There is a lot
to do with very little time.
Hope you enjoyed the post
Until Next Time
Sincerely Miss J
What is your go to accessory?
Outfit Information: Dress: c/o Sears // Bag: c/o Sears // Scarf: c/o Sears // Sneakers : gifted
Stay connected and follow me on social media
Google + // Twitter // Instagram