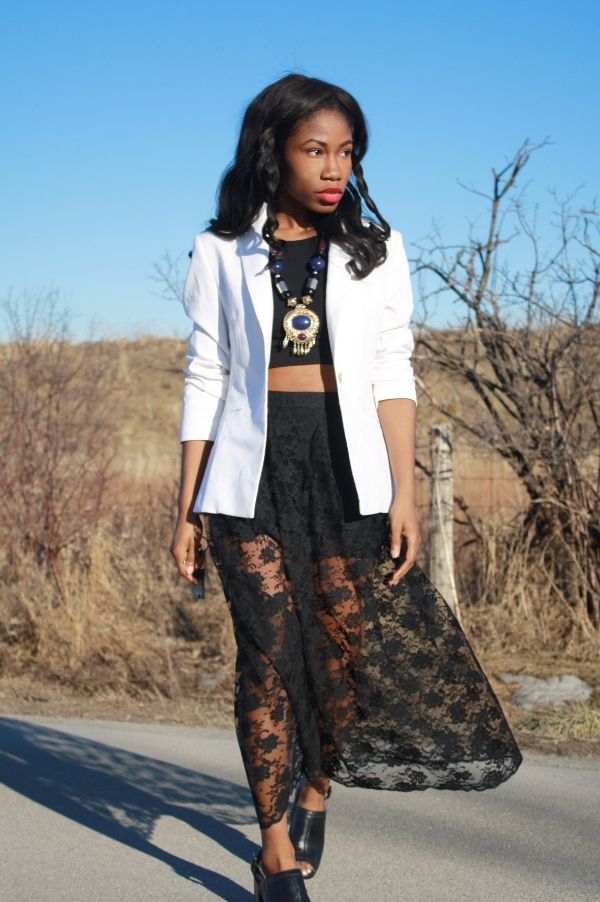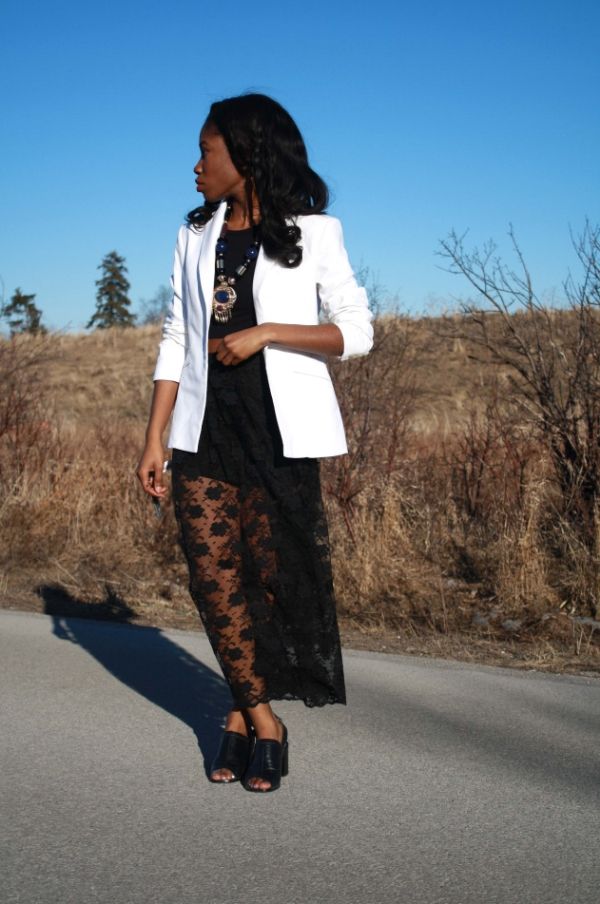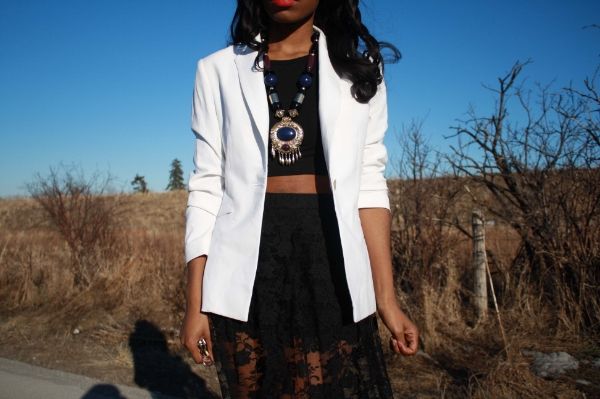 With good weather comes plenty of outdoor activities, including music
festivals, such as the well known Coachella. If you have been following the many
media outlets covering the event you may have seen some of the festival's
highlights and its fashion. You may
have also spotted many celebrities and attendees rocking variations of the Boho or Hippie style. From fringed accents, floppy hats, floral print, floral crowns,
kimonos and much more. For this week's Thrift Style Thursday (TST) the theme is Boho Chic, which is a style that isn't limited to Summer outdoor
festivals. This look is a spin on Boho Chic but in a more polished, sophisticated,
and tailored way. This outfit can be worn on a Spring night
out or other events. It plays on a couple of popular Spring and Summer trends,
like the crop top and peek-a-boo fabrics.
Now let's talk about this skirt. I picked it up at my local thrift store,
but you can find similar ones linked below. When I saw it, I did not know what
to think, I loved the fact it was a maxi skirt, but I hated just about everything else about it. I thought, eww "flowers", "see through",and "black lace". However, there was something about it that made it difficult to put down so I brought it anyways. I certainly don't regret my decision! The necklace was from a clothing swap, which added
that extra Boho glam!
There are loads of variations you can
do here, to fit your personality and the particular event you're attending.
What do you think of the Boho Chic style? What are your favorite boho inspired items?
Outfit Information:
Blazer: thrifted // Maxi Skirt: Thrifted (similar: here) also cute (here) // Mini skirt: H&M, Necklace : clothing swap
// Mules (shoes): Thrifted // Crop top: Urban planet
See how the other ladies styled the Boho look below:
Alligator Toe // Being Zhenya // Buttons and Birdcages // Eclecticity // Erika's Style Diary // Sandpaper Kisses // Sistas From Cali // Snippets with Alex // Spoolish // The Two Cent Chick // Confessions of a Refashionista
Let's Stay Connected
Google + // Twitter // Instagram