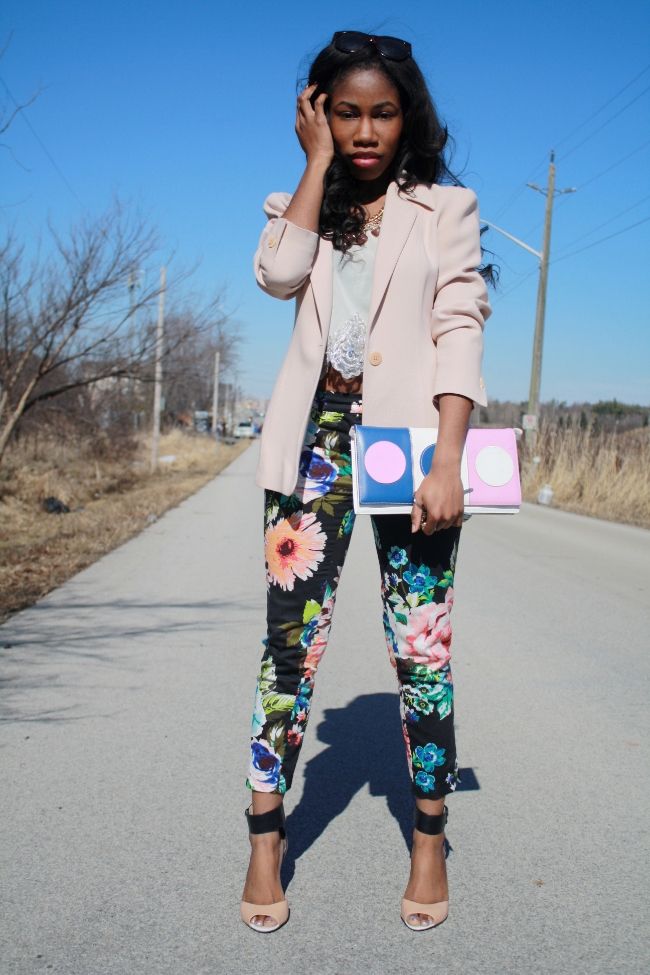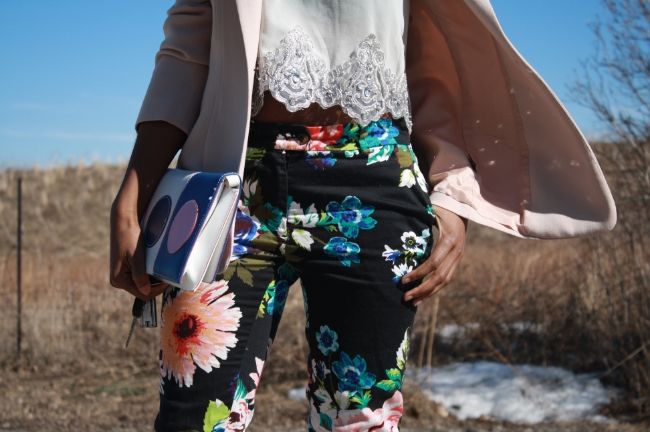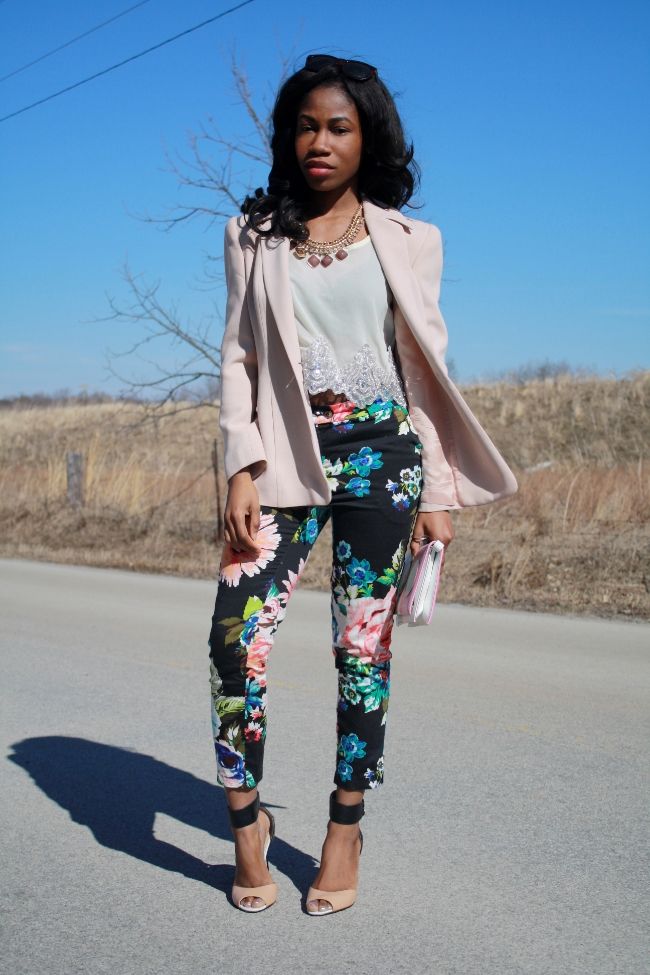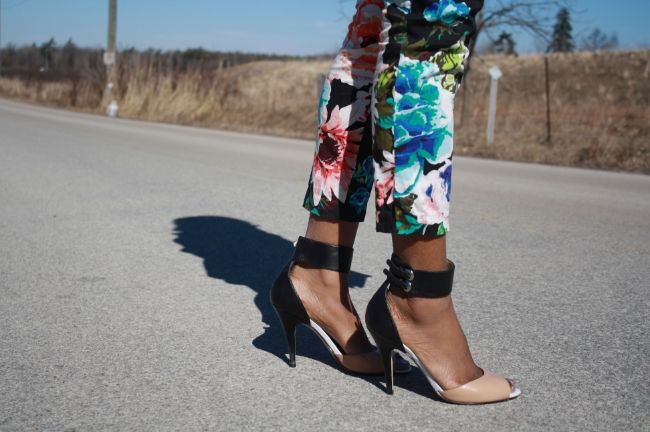 It's been a while since I've participated in "Thrift
Style Thursday" (TST) and have missed some really cool themes, but I am excited to be
back. For those of you who are new to the blog, thrift style Thursday is a day where some other bloggers and I challenge ourselves to style a given theme with a thrifted item. This week
is pretty in pink, which happens to be a huge trend this season. I don't always jump on every trend, but work with the ones
that work for me. Trends are meant to be inspiring reference points to
incorporate into your own lifestyle and styles.I know, "floral and pastels are not ground breaking for spring", as per the Devil Wears Prada movie, however they work so well for the season, so why ruin a good thing.
Today, is my version on how I stay pretty in pink,
particularly pastel pink. I'm not at all a girly girl, but this structured
pastel pink blazer is certainly my cup of tea. To celebrate the sun shining and warmer
temperatures I decided to show a little bit of skin with this embellished crop top. I
have worn this top before on the blog, see it here. The pants are old from
H&M, and the heels are my new favourite item in my shoe collection. I have
now come to realize that I can no longer can wear heels for long periods of time, and that my
feet ain't so pretty anymore. So, when I find something comfortable and
stylish. I become obsessed with them.
Hope you like the outfit!!
Outfit Information:
Blazer: Thrifted
Clutch: Borrowed from
Mother
Crop Top: Mode Star
(old)
Pants: H&M (old)
Heels: Aldo (on sale,
outlet store)
See how the other ladies styled their pink
Alligator Toe  // Being Zhenya  // Buttons and Birdcages  // Eclecticity //  Erika's Style Diary // Sandpaper Kisses // Sistas From Cali //  Snippets with Alex // Spoolish  // The Two Cent Chick // Confessions of a Refashionista 
Let's stay connected