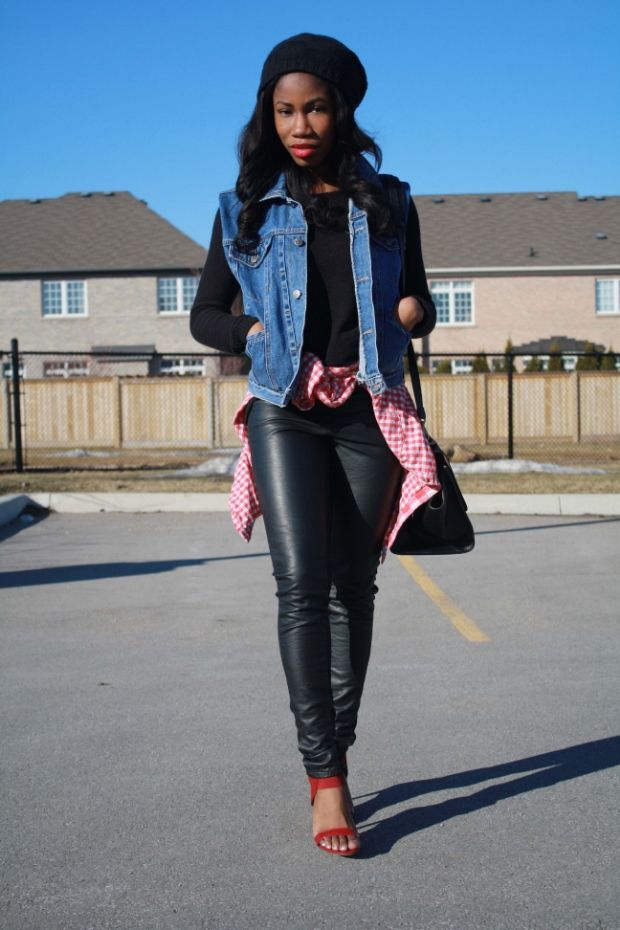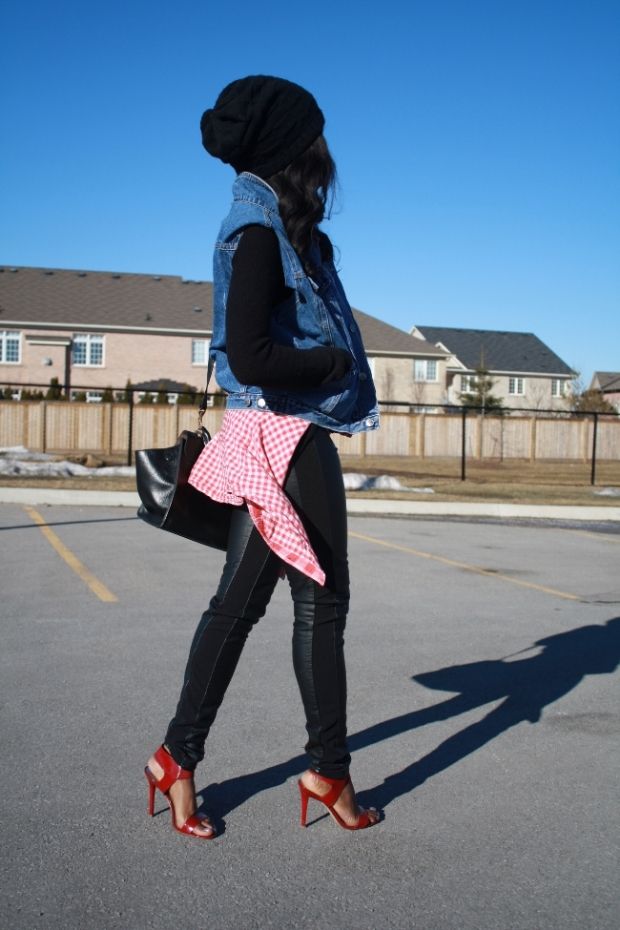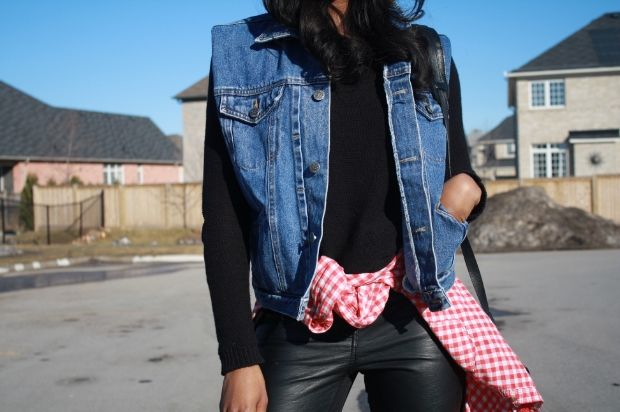 Although it's Friday and not Thursday, I'm still going to post "Thrift
Style Thursday" (TST) today. The theme this week was flashing back to the 90s with grunge style. I will admit that initially I was a bit skeptical about the whole thing, however, the idea quickly grew on me when I found out what it actually was. To be honest, I didn't even know what was considered "grunge", so I took some time to do a little research. I concluded that it's a lot of leather, plaid, and denim. Maybe?
For those of you who are not sure what thrift style Thursday is, it's a day where some other bloggers and I challenge ourselves to style a given theme with a thrifted item. The advantage is sparking creativity and sometimes adopting a style that you would not normally wear for a day. In this case the outfit came out great, but it's something I don't see myself wearing especially in the spring. I chose to wear heels with it, but a pair of converse type sneakers or milarty boots would also complete the look. Although, I think the look came out well, I will gladly return to my normal style of more colour, and patterns any day.
The sun is slowly but surely making it's way to Toronto, however it's still fairly cold. I'm still patiently waiting for an opportunity to wear shorts, skirts, and dresses and ditch the winter coat.
What do you think of the look, did I accomplish the grunge look?
Until Next Time,
Sincerely Miss J
Outfit Information: Vest, Shirt: thrifted// Sweater: Dynamite // Pants: H&M// Heels: Guess// Hat: Blue Notes// Bag: Kijiji
See how the other ladies styled the theme grunge below:
Alligator Toe // Being Zhenya // Buttons and Birdcages // Eclecticity // Erika's Style Diary // Sandpaper Kisses // Sistas From Cali // Snippets with Alex // Spoolish // The Two Cent Chick // Confessions of a Refashionista