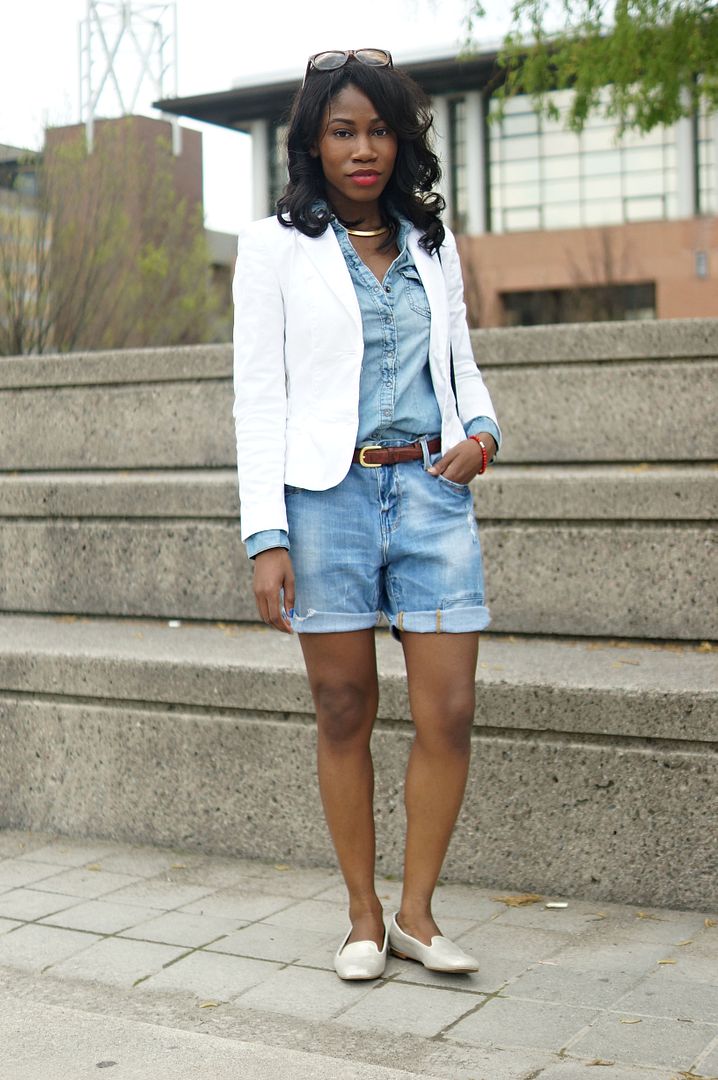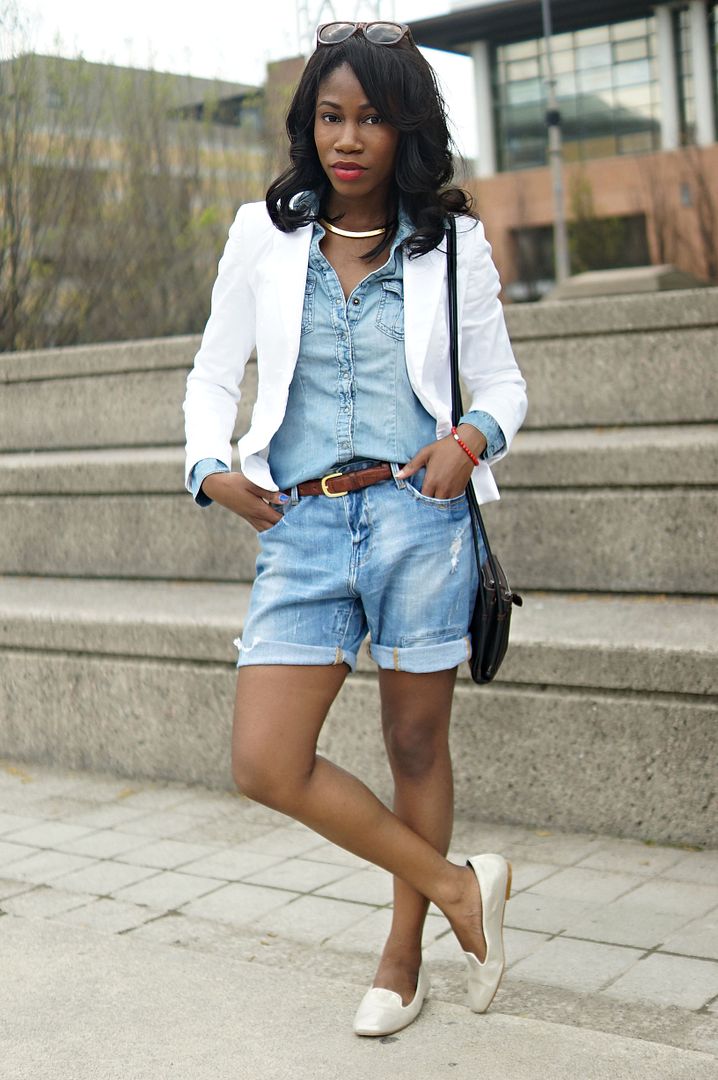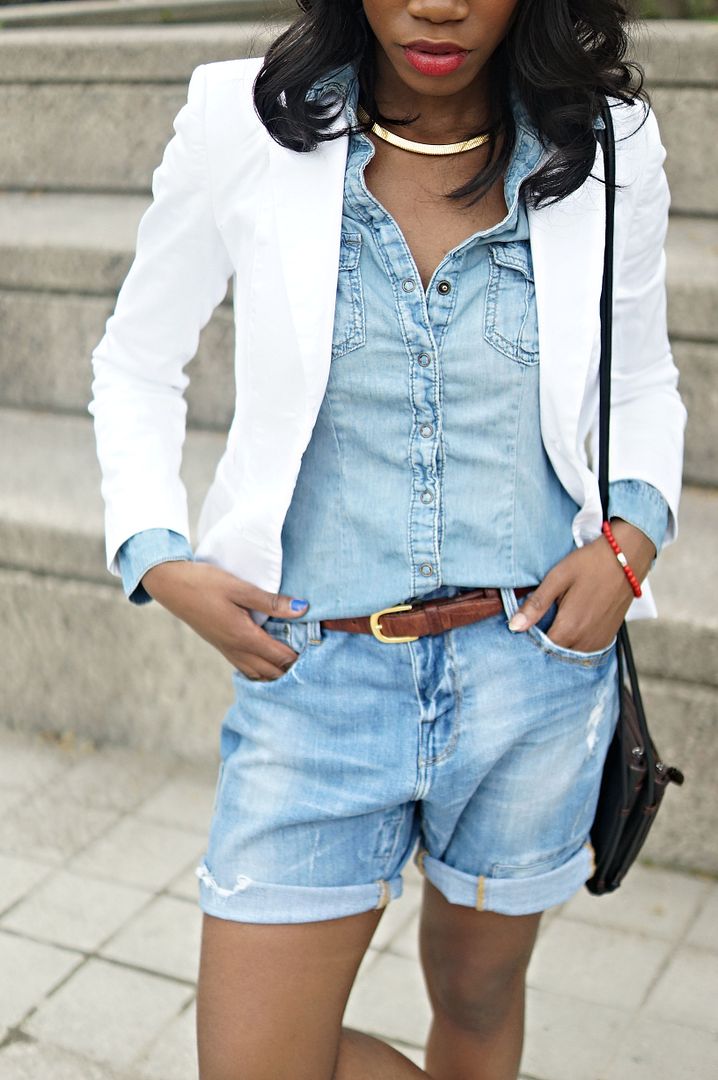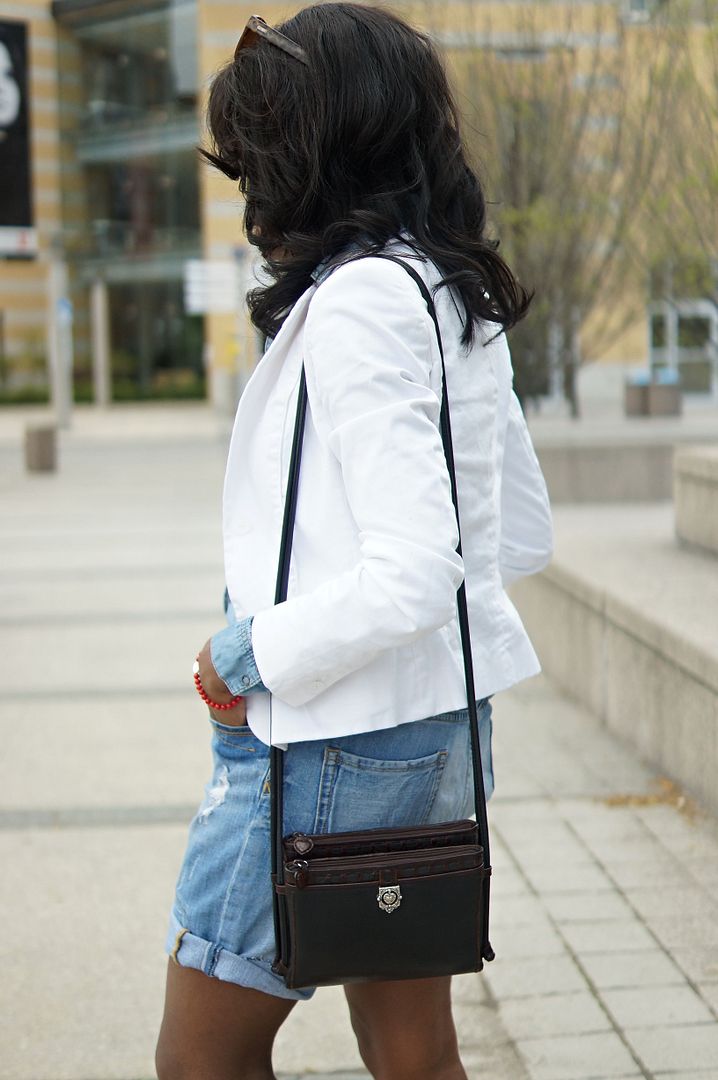 My love for the 90's will never die. Athough I was not old enough to remember every single detail, I do know that I loved the variety of wholesome family sitcoms such as The Fresh Prince of Bel-air, Family Matters, and Full House. I learned many valuable life lessons that were reinforced by these shows; always share, always tell the truth, and your family always has your back! The 90's also brought amazing r&b and rap music, along with great rock bands that I still jam to even now. It also brought some pretty iconic dance moves and some hip fashion! This week's Thrift Style Thursday is nineties nostalgia and the first thing that came to mind was denim. Denim was huge in the nineties, from jean jackets, vests, mommy jeans, and overalls. With the warmer weather finally coming around, I decided to do the denim on denim look with my DIY boyfriend jean shorts and my favorite chambray shirt.  I love the masculine feel of this outfit and how comfortable boyfriend jeans are compared to daisy dukes.
Outfit Information:
Blazer: thrifted, similar (here) // Shirt: Dynamite  // Boyfriend Jeans: DIY, similar (here) // Flats: Hudson Bay, old // Bag: thrifted // Necklace: thrifted //Belt: thrifted
I would like to give a big thank you to my friend and fellow blogger  Brenda C  for taking my photos!
See how the other ladies were inspired by the 90s:
Alligator Toe  // Being Zhenya  // Buttons and Birdcages  // Eclecticity //  Erika's Style Diary // Sandpaper Kisses // Sistas From Cali //  Snippets with Alex // Spoolish  // The Two Cent Chick // Confessions of a Refashionista  // Bethie the Boo //  Lipstick and Yarn // Nuttier than Nutella
Let's Stay Connected