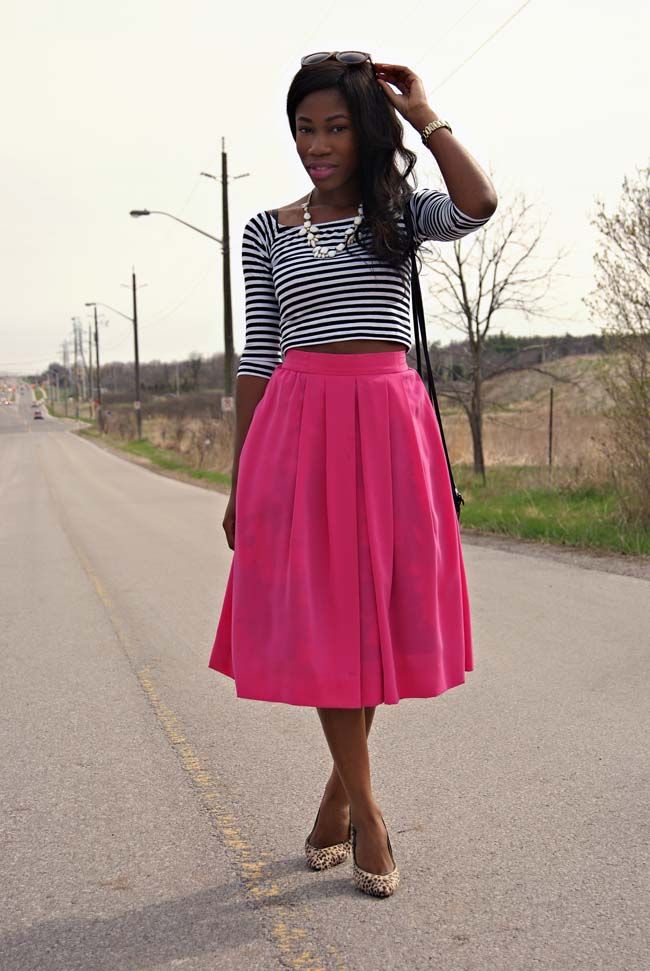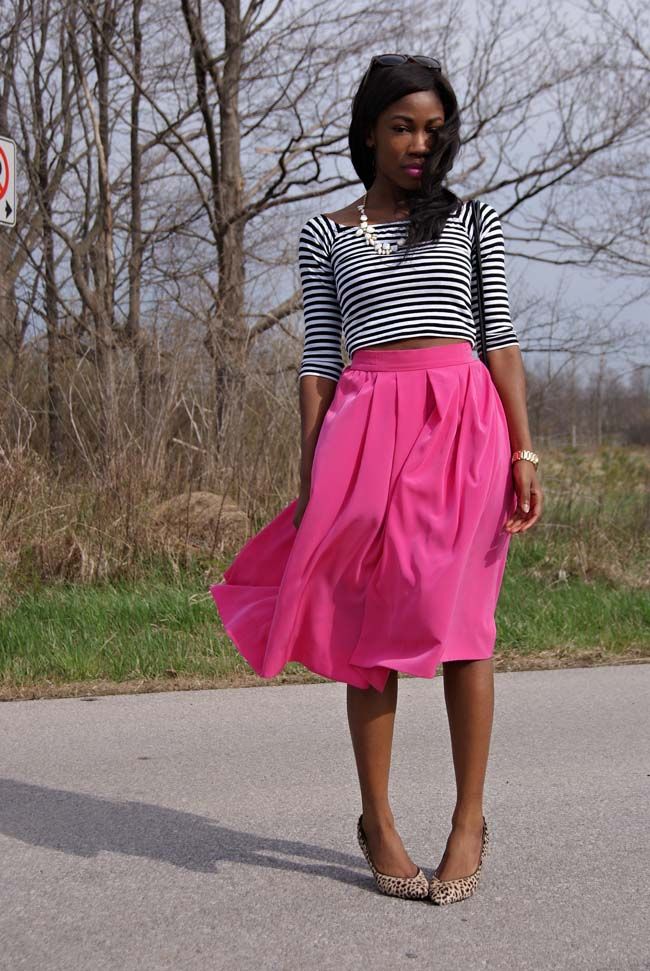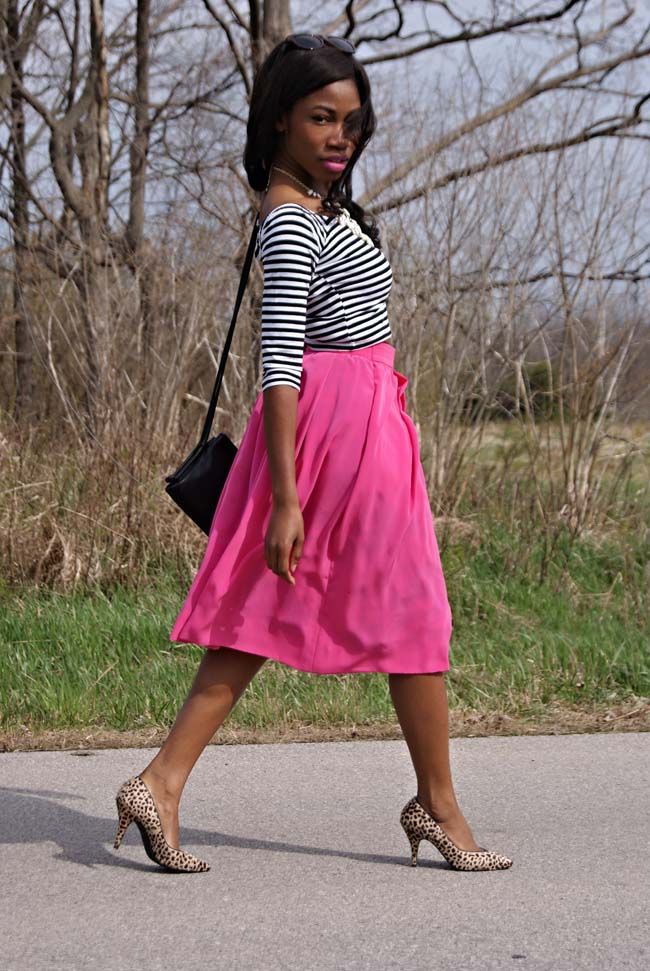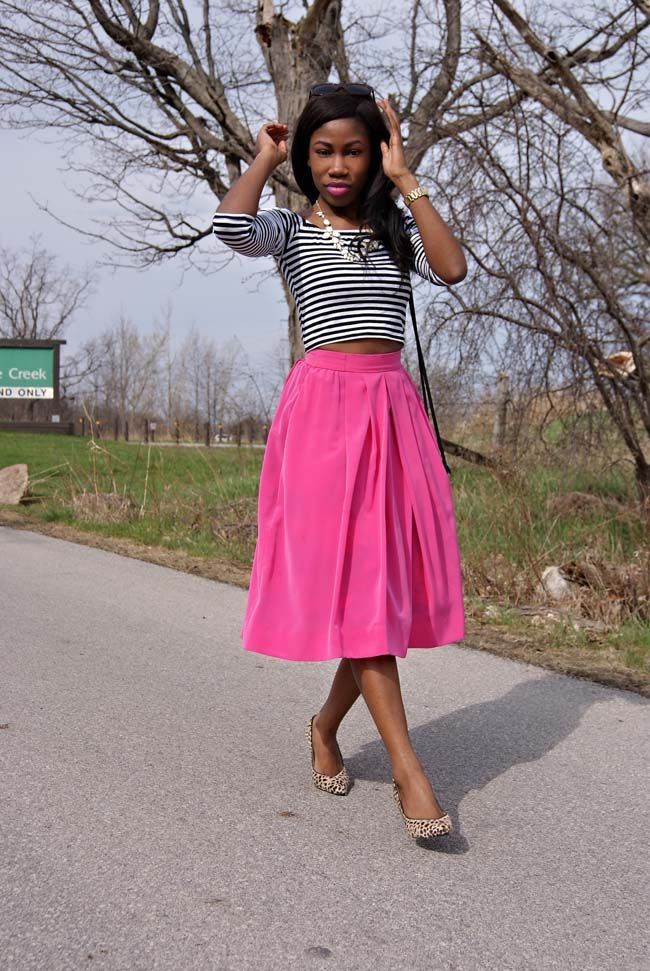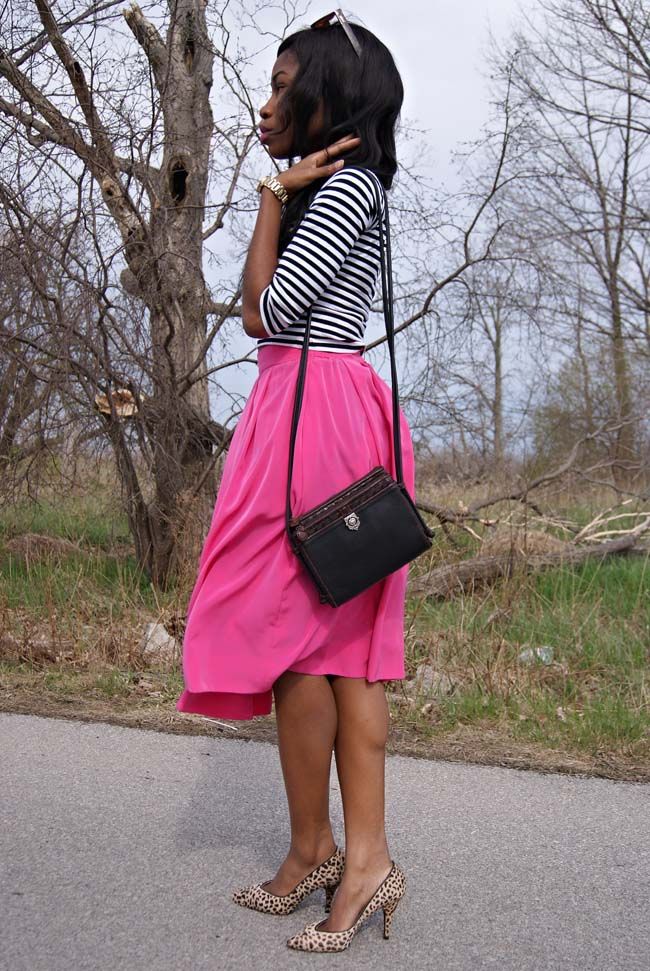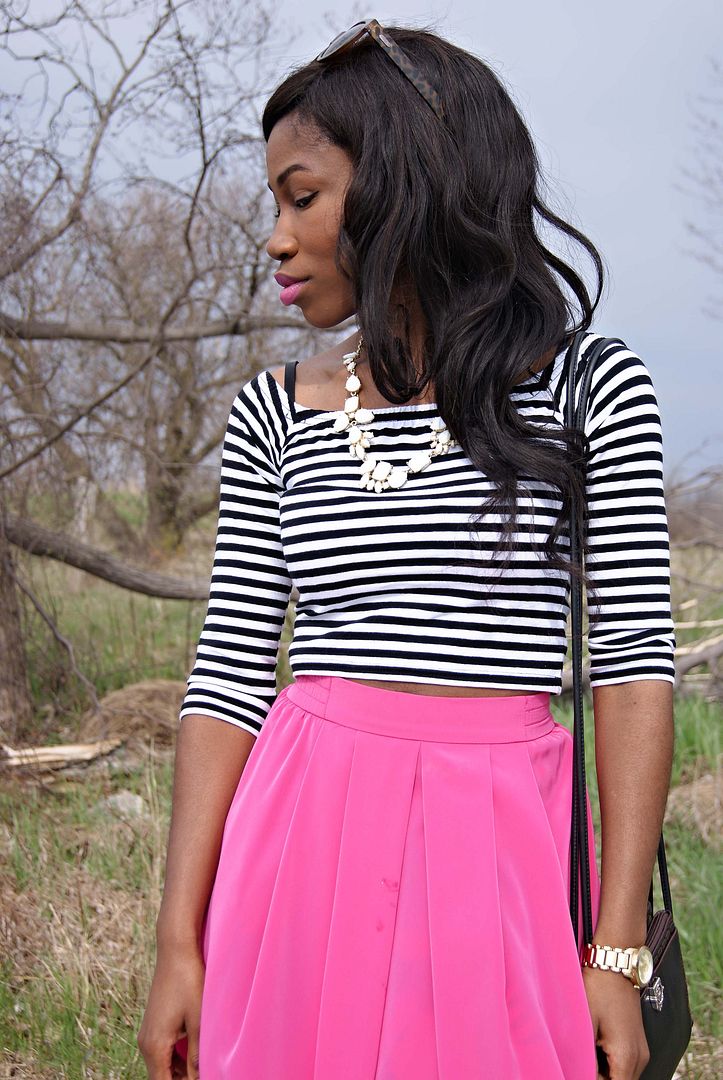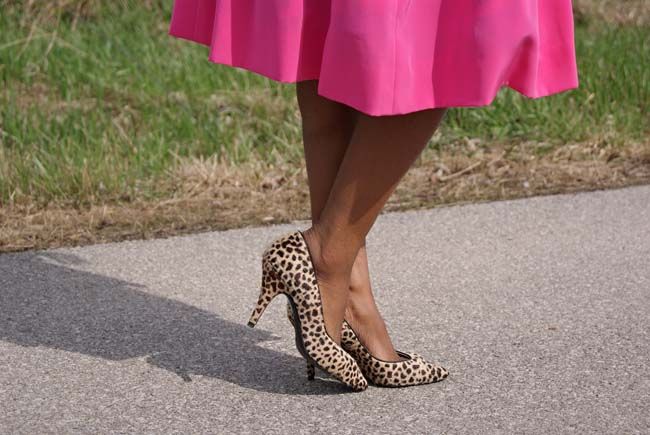 What a relief to be back on the blog and sharing a new post with you all! I had a amazing trip to Kentucky, even though I was sick most of the trip, boo!! The hospitality I received there was amazing and I will definitely be going back. I will say that the shopping there was, well, can I say "no comment" in terms of getting a good retail fix. However, there were a lot of Goodwill stores around so as an avid thrifter, no complaints here. I found this full skirt at one of the Goodwill stores down there and layered another tulle like skirt underneath it to add more fullness. I also had to get the skirt tailored to fit because the waist was too big. I would like to thank my awesome bestie for doing that for me, he did a great job! The small bag was another thrift find that I found at the same store.
Today's Thrift Thursday theme is animal print, and if you know me, you know my favorite animal print is leopard. Therefore, it was pretty easy to incorporate animal print into this outfit. Don't be afraid to play with prints and colour.
I hoped you enjoyed today's post!! I will be back very soon!!
What's your favorite animal print?
Outfit Information:
Necklace: Closet swap //Top: Urban Planet // Skirt: thrifted (similar, here) // Heels: thrifted // Bag: thrifted // Sunglasses :  Flee Market
See how the other ladies styled animal print below:
Alligator Toe  // Being Zhenya  // Buttons and Birdcages  // Eclecticity //  Erika's Style Diary // Sandpaper Kisses // Sistas From Cali //  Snippets with Alex // Spoolish  // The Two Cent Chick // Confessions of a Refashionista  // Bethie the Boo //  Lipstick and Yarn
Let's Stay Connected