Hello everyone, I am back with another edition of thrift Thursdays. Today, it's all about the hats! Now, I know in less than 1 hour it will be Friday, but it's still technically Thursday so I still have good timing. Before I get started, I would like to take the time to thank everyone for the support and kind words, it means the world!
Today's outfit is a take on a more masculine silhouette
and is all about the layering. With winter quickly approaching, layering is usually the best way to go, and if done well can add interest, depth, and warmth to any outfit.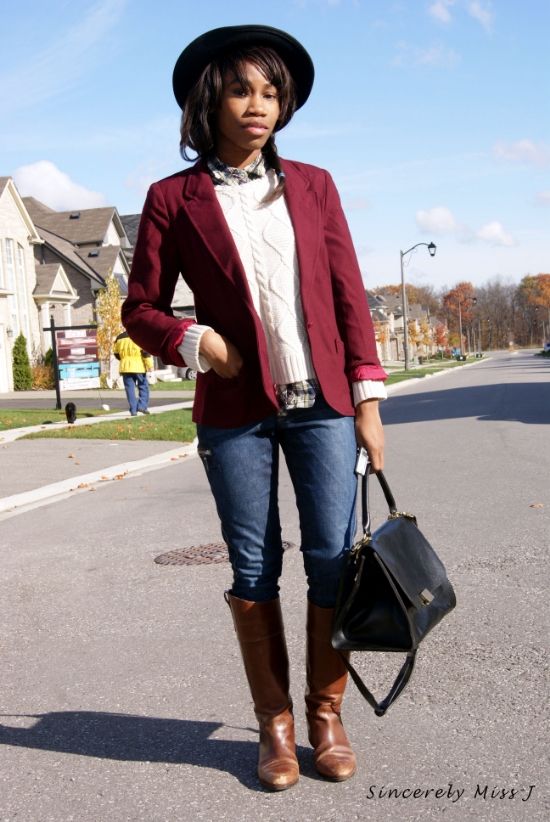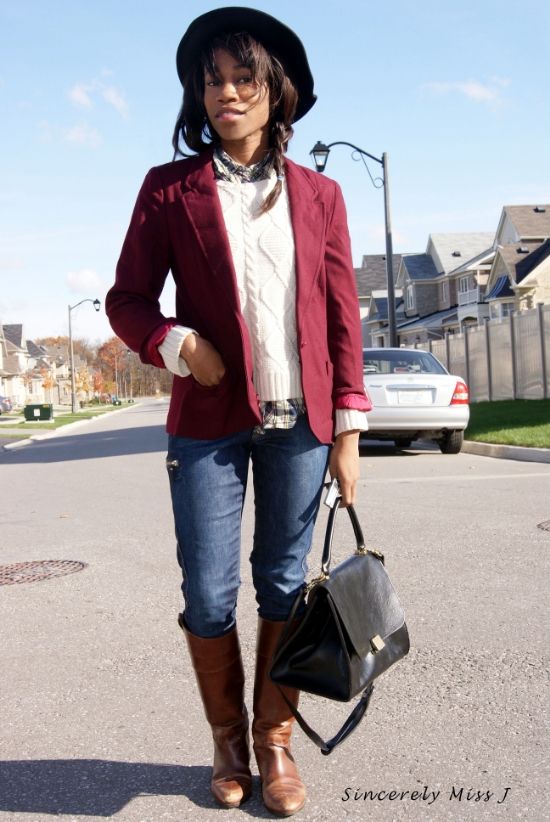 Please check out the other participants of Thrift Thursday and see how their rocked a hat
Spoolish // Being Zhenya // Sandpaper Kisses // Buttonsandbirdcages // The two cent chick
Until, next time
Outfit Information:
Blazer, Sweater, Boots & hat: Thrifted
Jeans: Miss sixty (Warehouse)
Bag: Kijiji