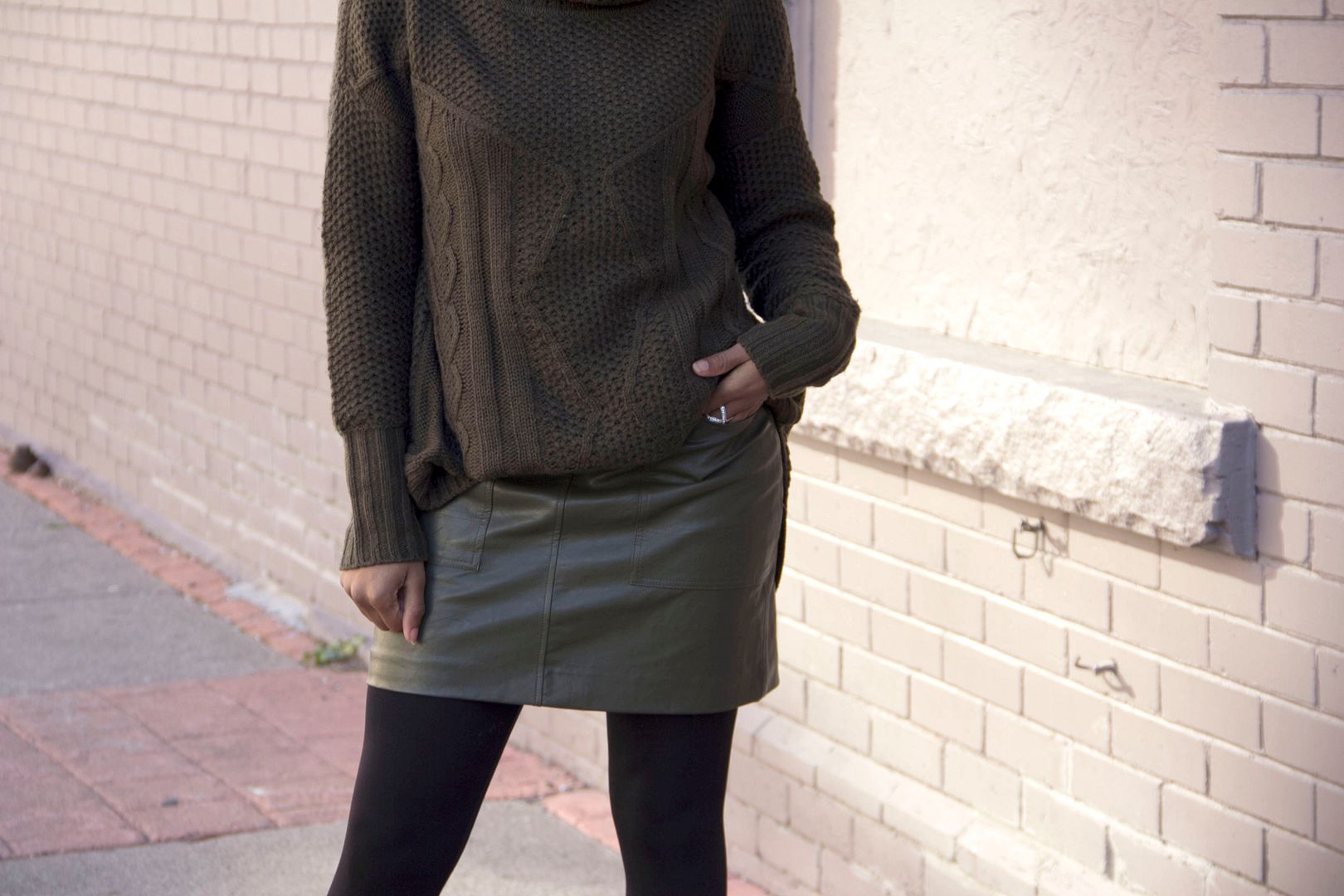 When it comes to buying clothes, one thing that's important to me is being able to wear an item more than once in multiple ways. How many times has anyone purchased something and found themselves wearing it only once because it was not that practical. Me!
Being able to maximize your closet not only saves you money, but forces you to get creative and decreases clutter.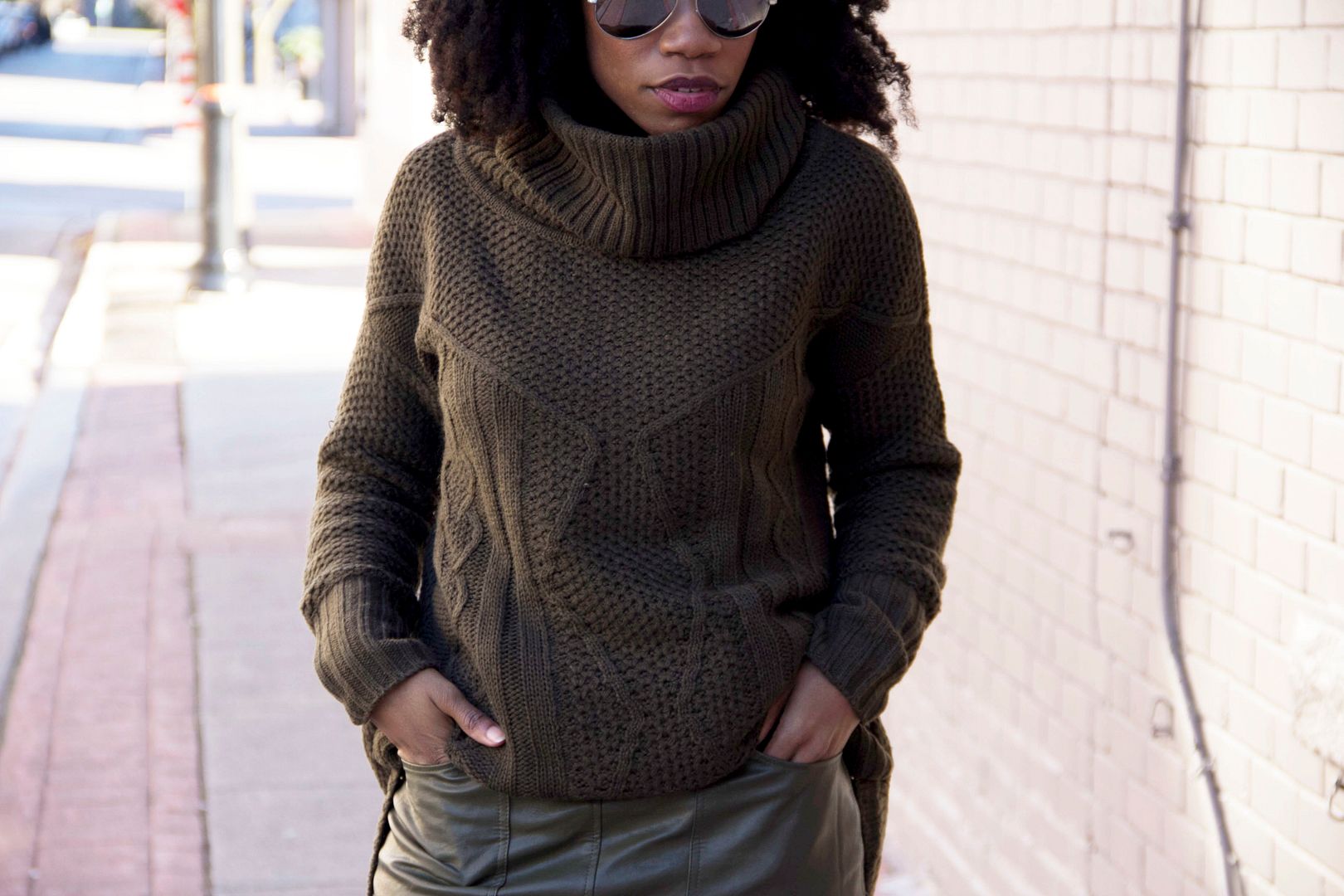 A long chunky sweater is one of those must-have items for fall and winter, and can easily be styled in multiple ways! In the next few posts, I'd
like to share with you three ways that I styled my go to sweater, however the combinations are literally endless. I picked this sweater because I love army green and because the sweater is super cozy.
The first way I styled the sweater was keeping with the monochromatic theme, which I am known to love. I paired the chunky sweater with this faux leather army green skirt, for a girly but edgier way of rocking a knit.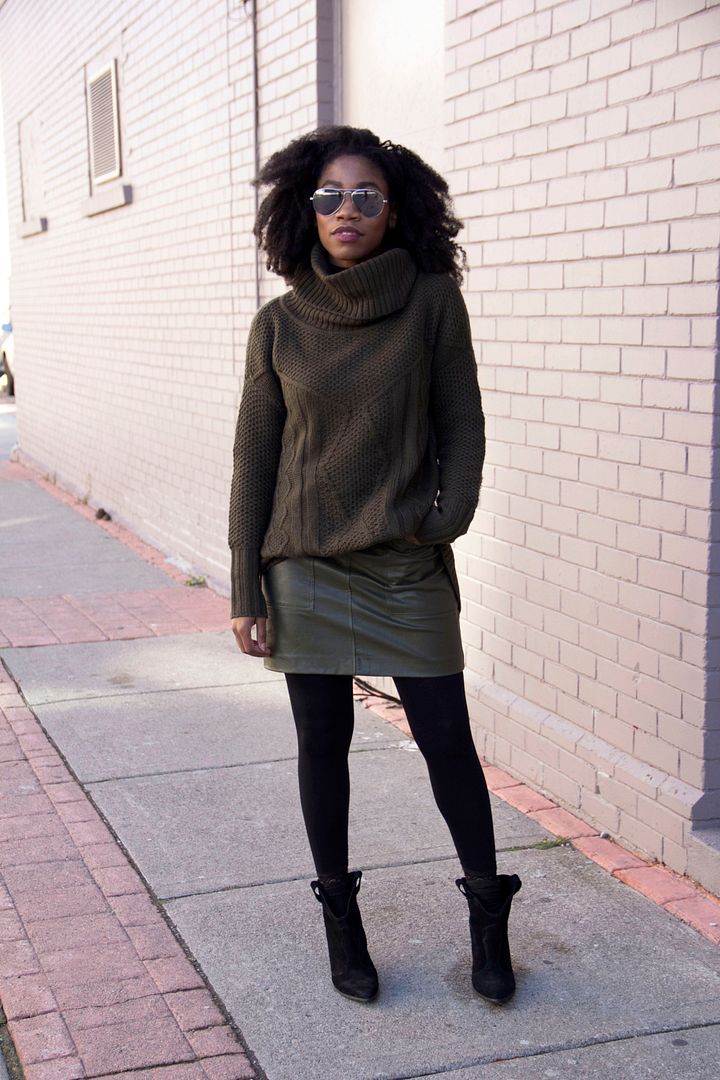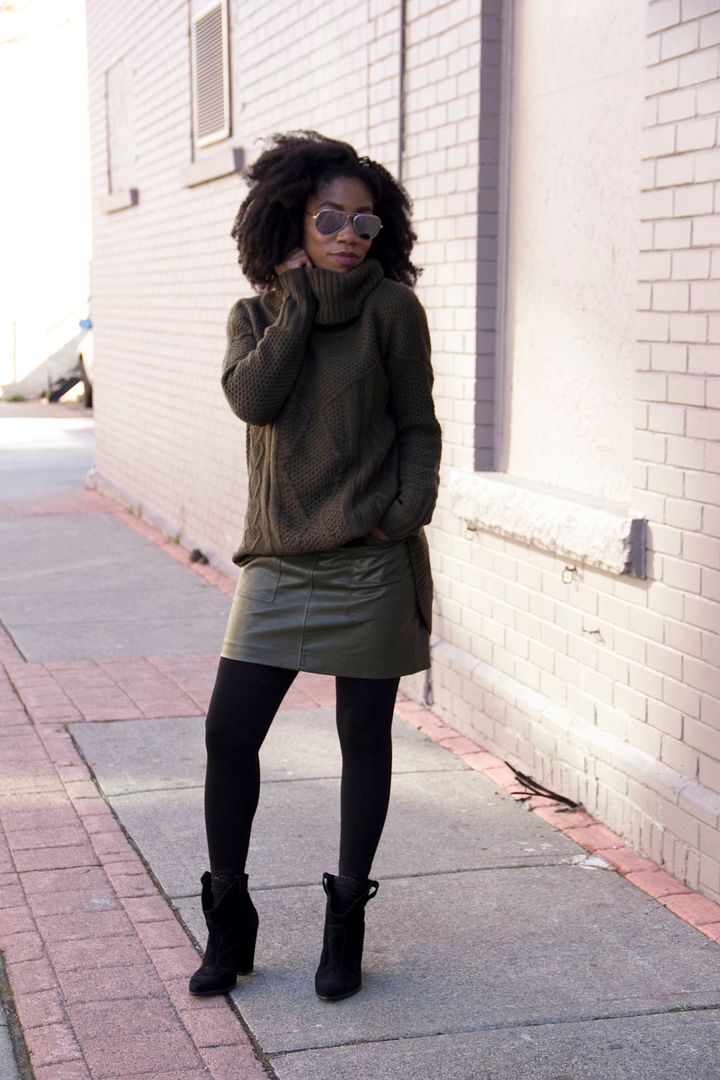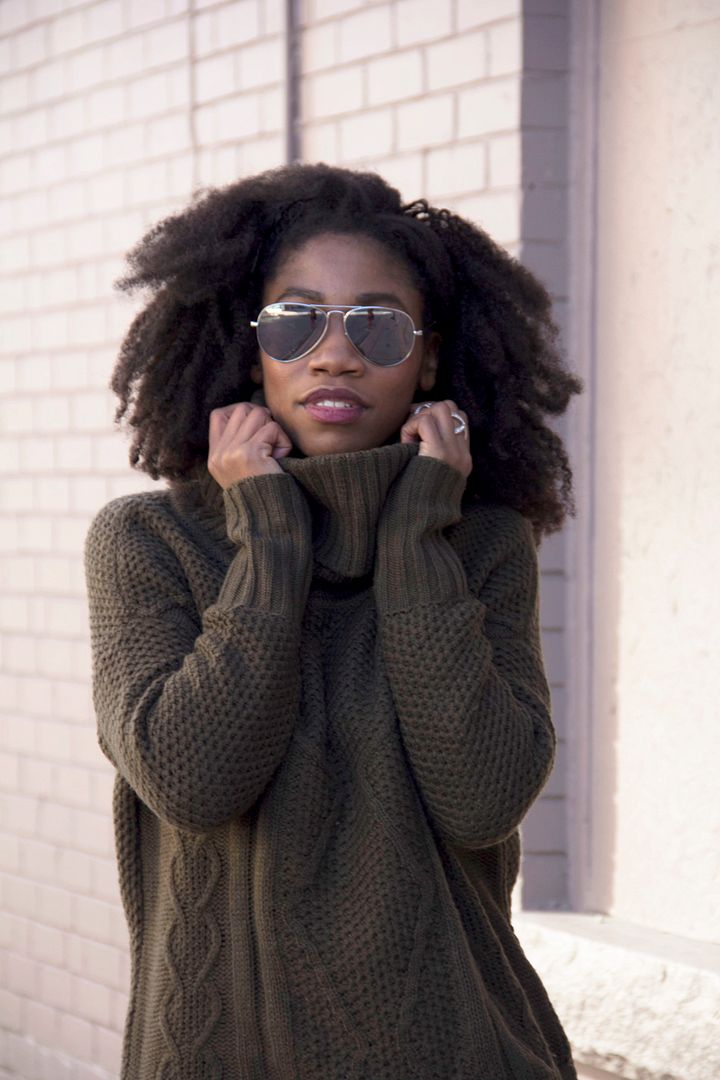 Photos by Carolina P
Next post I play with tans, camel and army green, so stay tuned
Hope you enjoyed the post
Until Next Time
Sincerely Miss J
How would you have styled this outfit differently?


Outfit Information: Knit Sweater: Dynamite // Skirt: Reitmans (here) // Boots: Zara
Stay connected and follow me on social media
Google + // Twitter // Instagram