February is recognized as the month of love so the TST ( thrift style Thursday) ladies and I thought it would be fitting to share some things that we love. In this post I will be sharing with you 10 things that I'm loving right now.
I've been asked on many occasions about beauty products and what I use. So, I thought today would be the perfect time to introduce these products to you and reveal some of my beauty secrets. I also have decided to start writing product reviews. All the beauty products in this post will have their own detailed reviews coming soon! I also included three clothing items that I can't wait to style.
Without further adieu, here we go:
1. I love and appreciate all of my family, friends, and my readers. Thank you so much for the support and the kind words
2. This Blog and blogging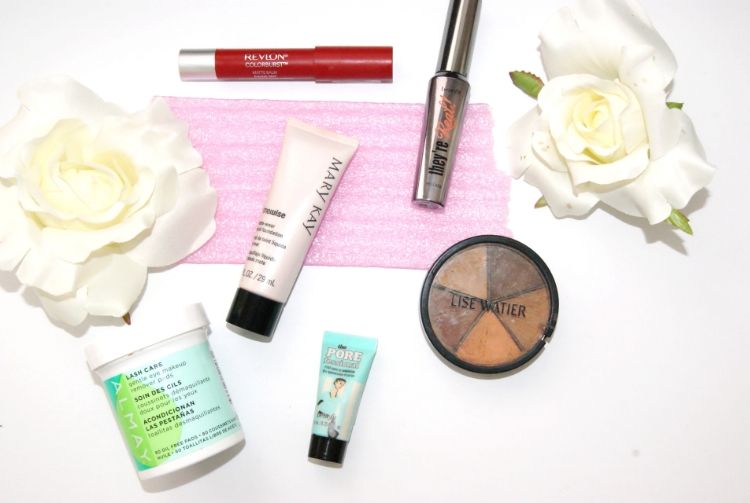 The rest are in no particular order:
3.Benefit Cosmetics They're real Mascara: Best mascara I have used so far; my lashes love it!
4. Revlon ColorBurst Matte Balm– Colour 250 Standout: Currently my go to red lipstick .
5. Benefit Cosmetics The POREfessional : Helps minimize my larger pores around my nose and cheeks.
6.Lise Watier Corrector in a deeper tone: I love it for concealing, correcting, highlighting & contouring
7.Mary Kay TimeWise Matte-Wear liquid foundation in Bronze 4: Only foundation that I use and I'm sticking to it!
8. Almay lash care gentle eye makeup remover pads : An easy and convenient way to remove my eye makeup.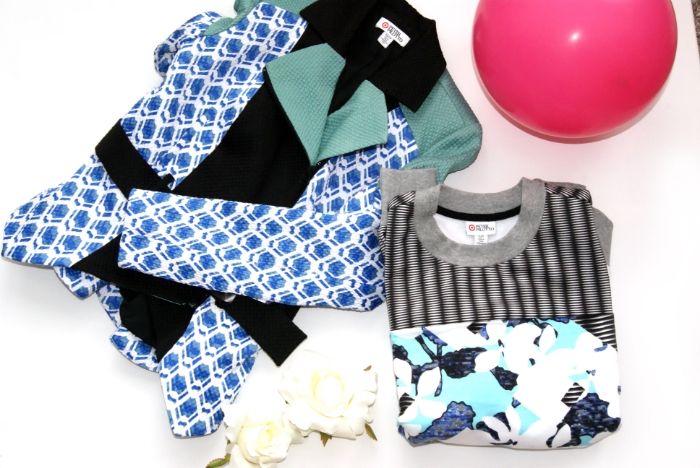 9. Peter Pilotto for Target collection: Loved the colors and patterns that this collection offered, these were the two items from the collection that I took home.
10. My thrifted golden beaded blazer: Not pictured above, but will appear on the blog soon.
Have you tried any of these products? Did you get anything from the Peter Pilotto for Target collection? What are you loving?
I hope everyone has a safe and happy Valentine's Day!!
Until Next time,
Sincerely Miss J
Please check out the other participants of Thrift style Thursday and see what they love Spoolish // Being Zhenya // Buttonsandbirdcages // The two cent chick //
Alligatortoe // Snippetswithalex
Don't forget to connect with me
Google + // Twitter // Instagram