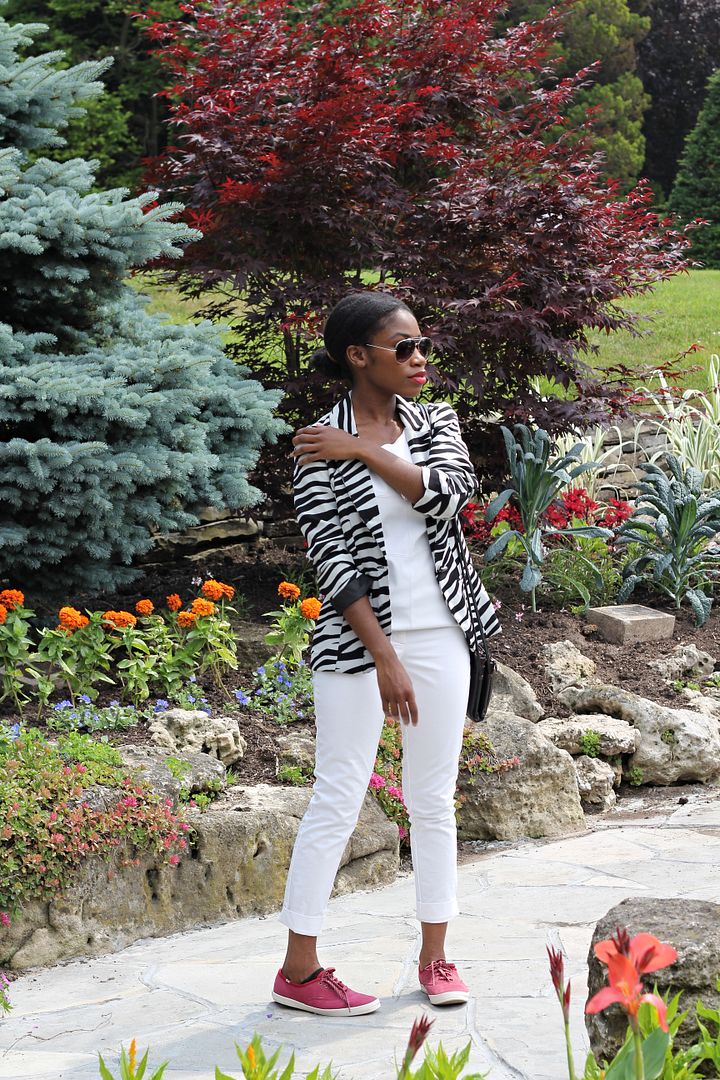 I love the simplicity and freshness of wearing black and white. I also admire those individuals who have the creativity to wear these two shades exclusively in all their outfits and still make it look new and exciting. For me, I always need a little pop of color in my life.
I decided to wear white and black on this particular day but spiced it up a bit. 1) By adding some print; zebra print to be exact and 2) A pop of color by adding hints of red.
I absolutely adore animal print, particularly leopard print. However, when I saw this zebra print blazer, I thought it would be a nice change. I also decided on a more causal look; by opting for these pretty red textured sneakers that I got thrifted brand new!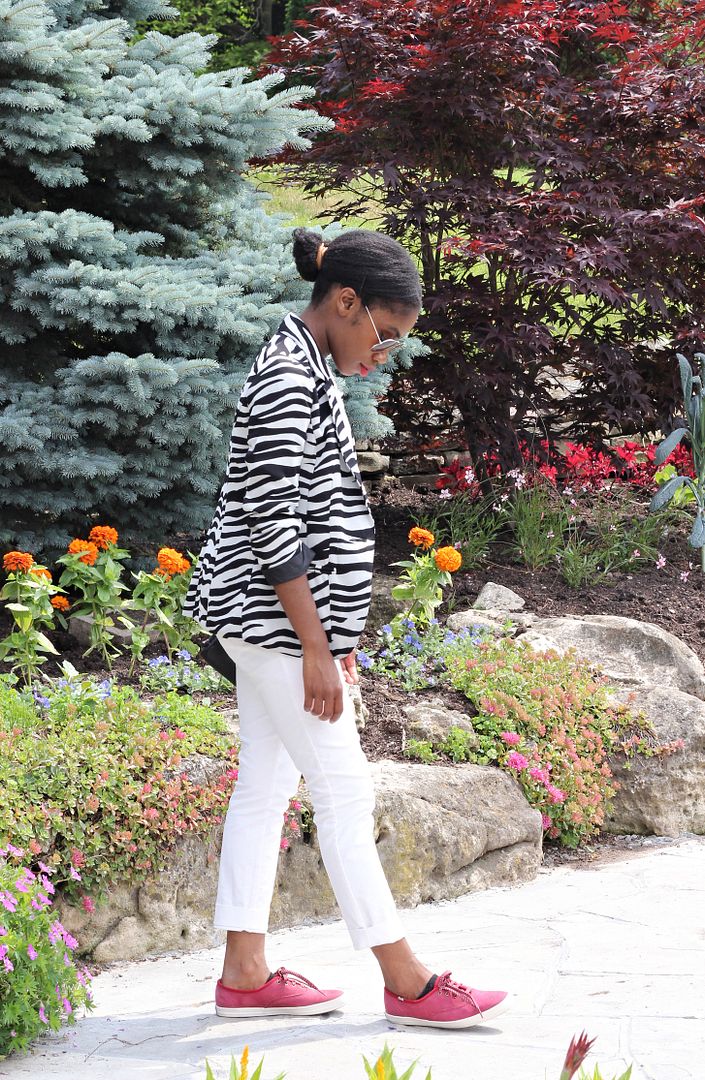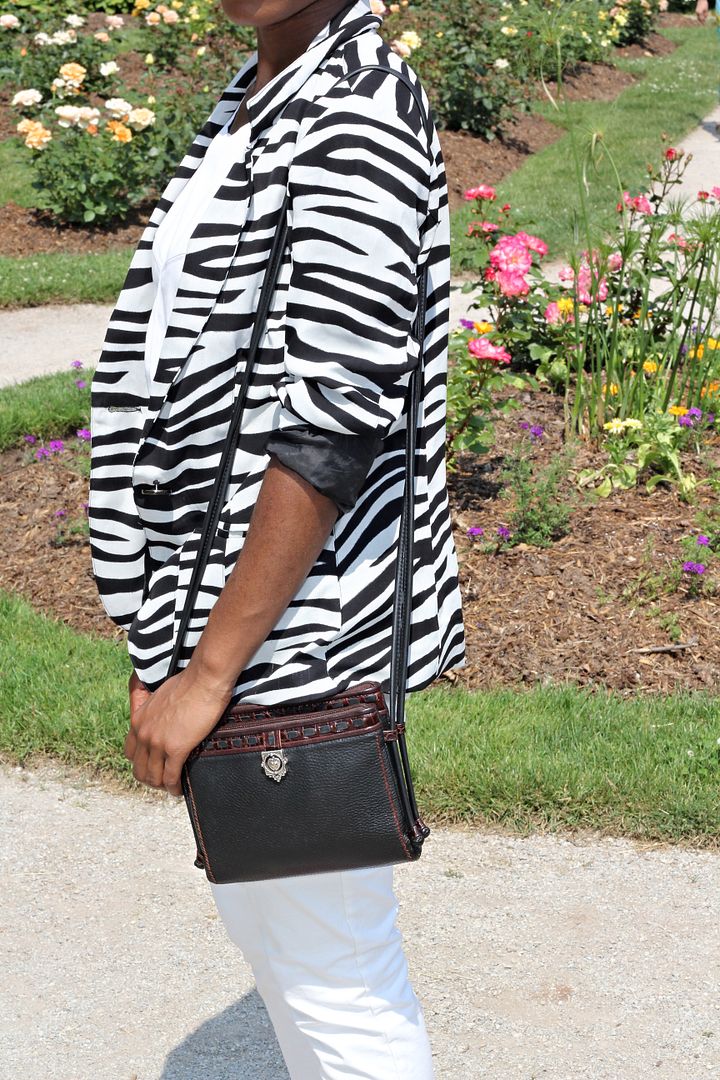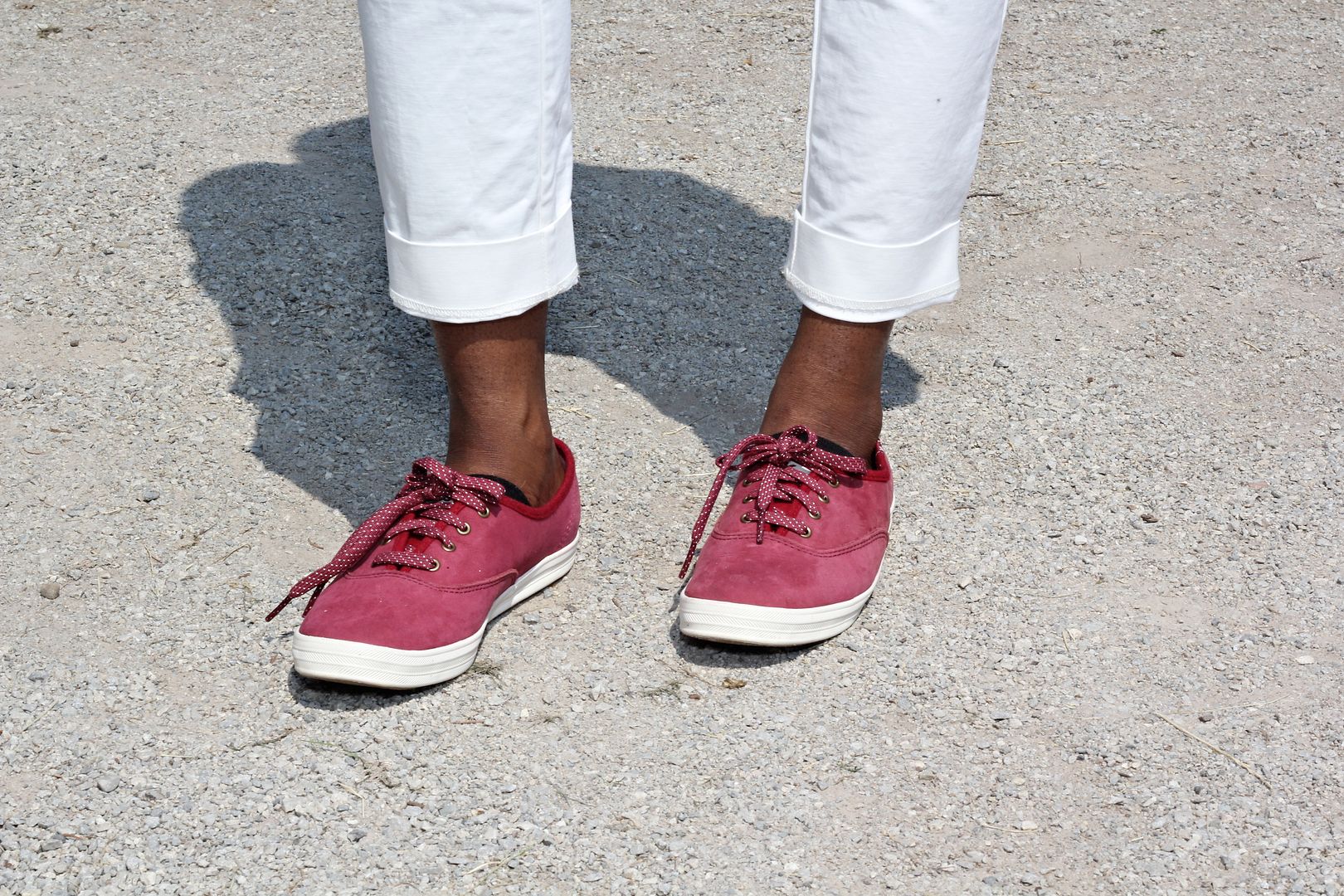 This outfit idea is a little old and I had no intention of posting it initially. I posted the first picture on instagram and many people enjoyed the look, so I thought I would share it on the blog.
I'll truly miss the beautiful flowers and bright sunshine, however I'm kind of happy that it is Fall. I'm hoping for September to bring with it new beginnings.
I also like to thank those who comment and read the blog. I do my very best to reply to each comment, but sometimes I miss some. So again BIG thank you.
Hope you enjoyed the post! Until next time.
Outfit Information:
Blazer: Thrifted ( like this one ) // Top: c/o Express// Pants: Joe Fresh // Keds: Thrifted ( similar here)

Let's Stay Connected
Google + // Twitter // Instagram