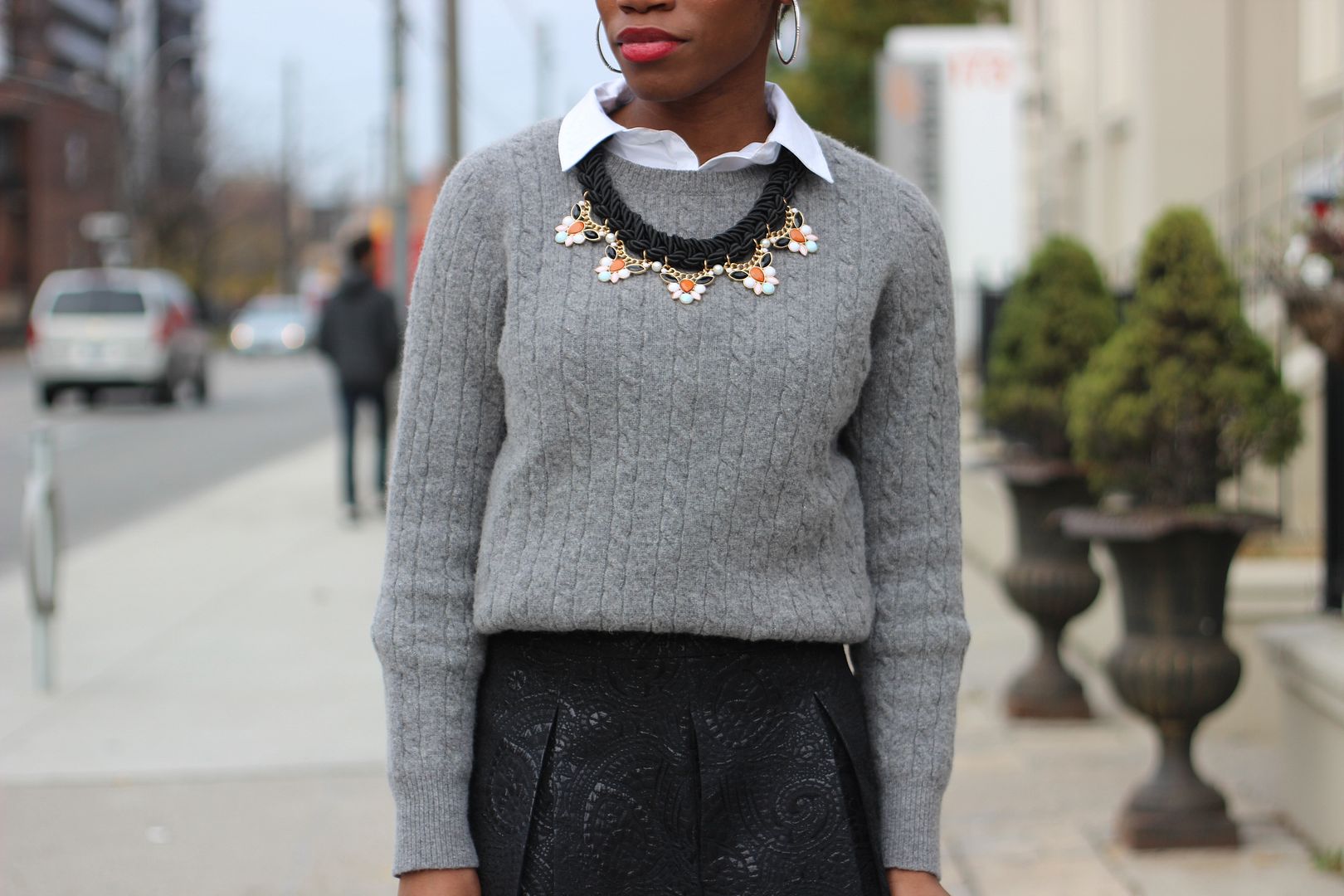 Today on the blog I'm "skirting" my way between autumn and winter with this outfit of the day. We had one single day of warmer than usual weather and I decided to engage in the task of wearing a skirt with bare legs. I paired this textured skirt with a simple sweater, and white button up shirt.
The textured skirt originally caught my eye because of it's subtle, intricate and embossed detailing. Although, I already owned a plain black skirt this one has proven to be more versatile. The pattern and texture of the skirt can easily be worn to a causal, semi- causal, or a semi-formal event.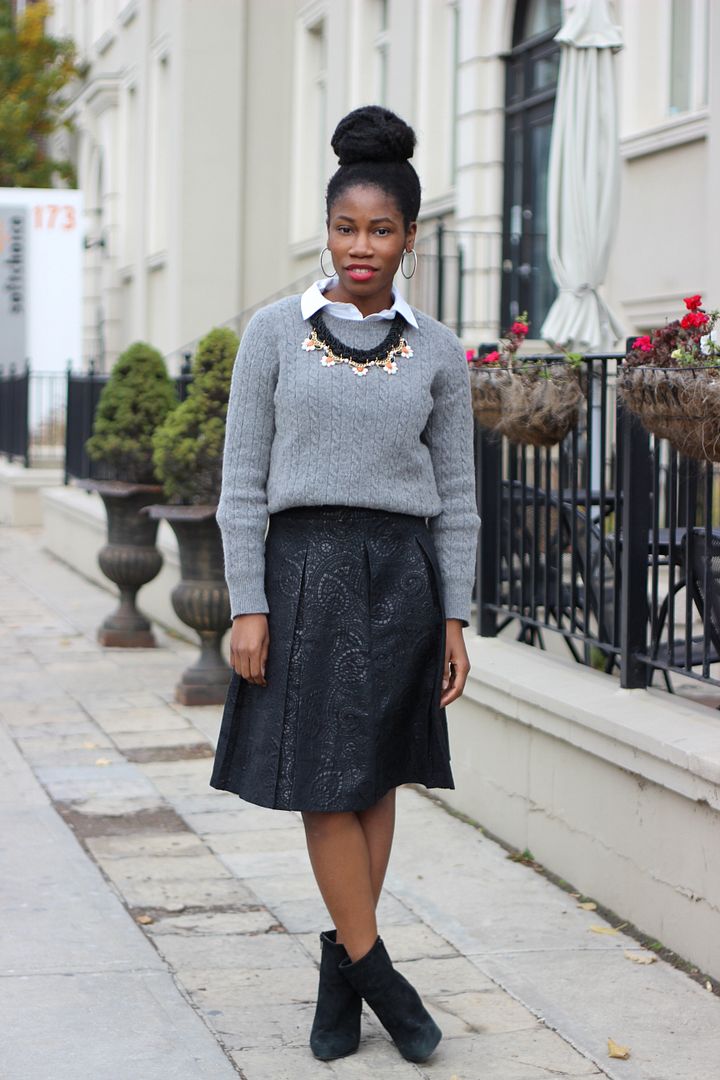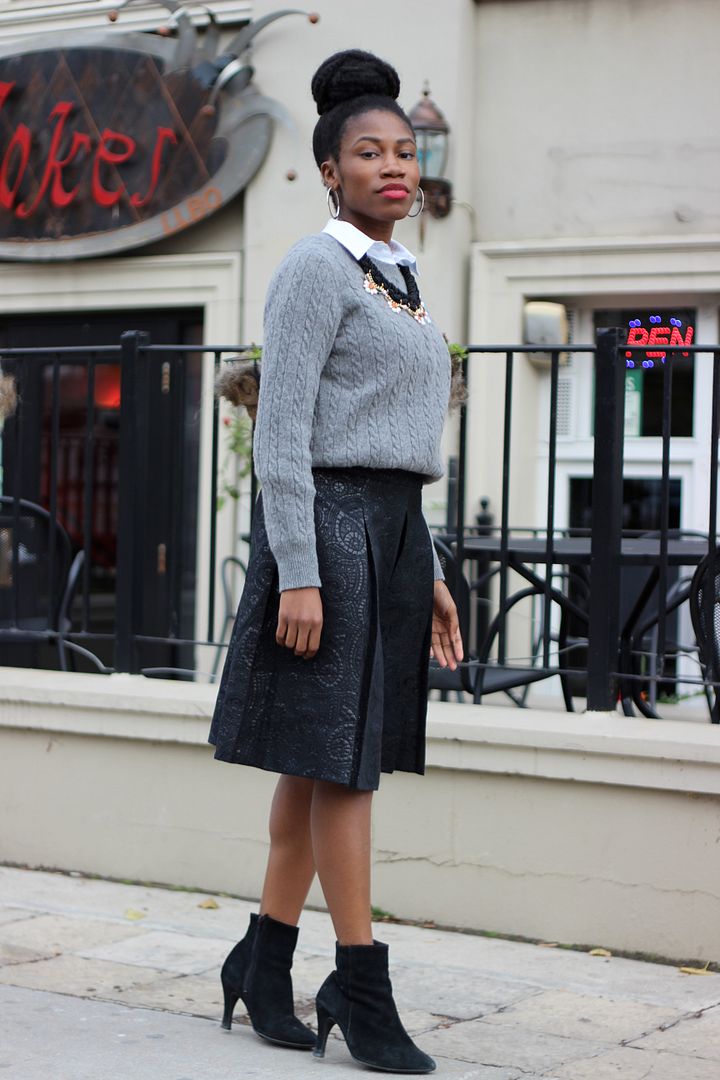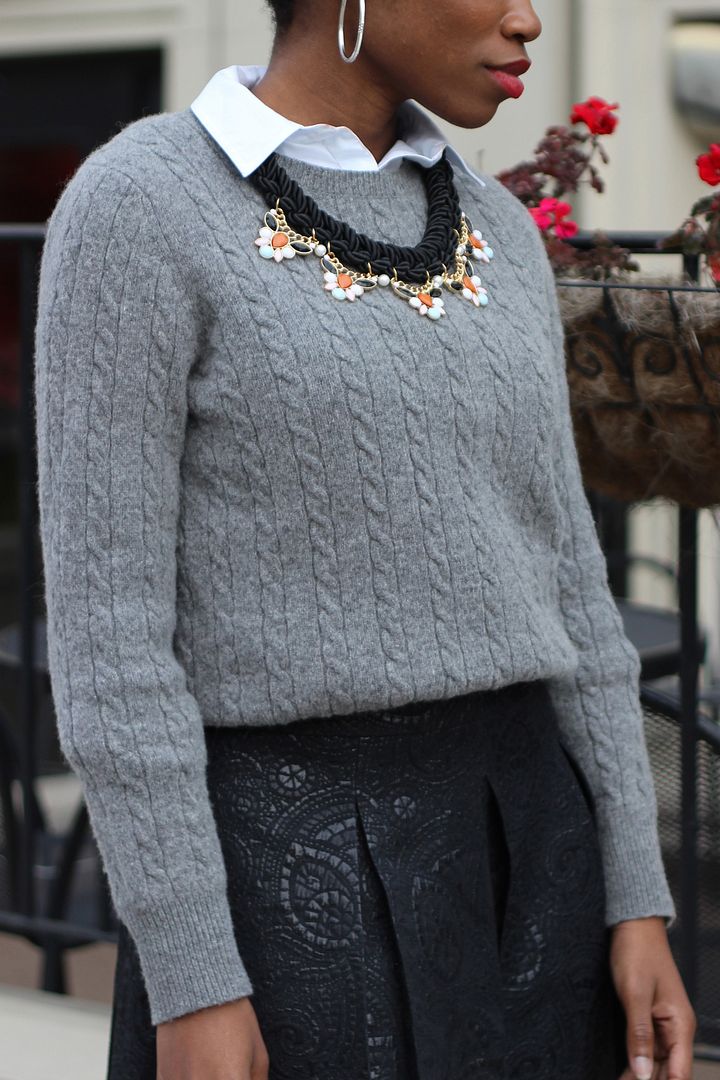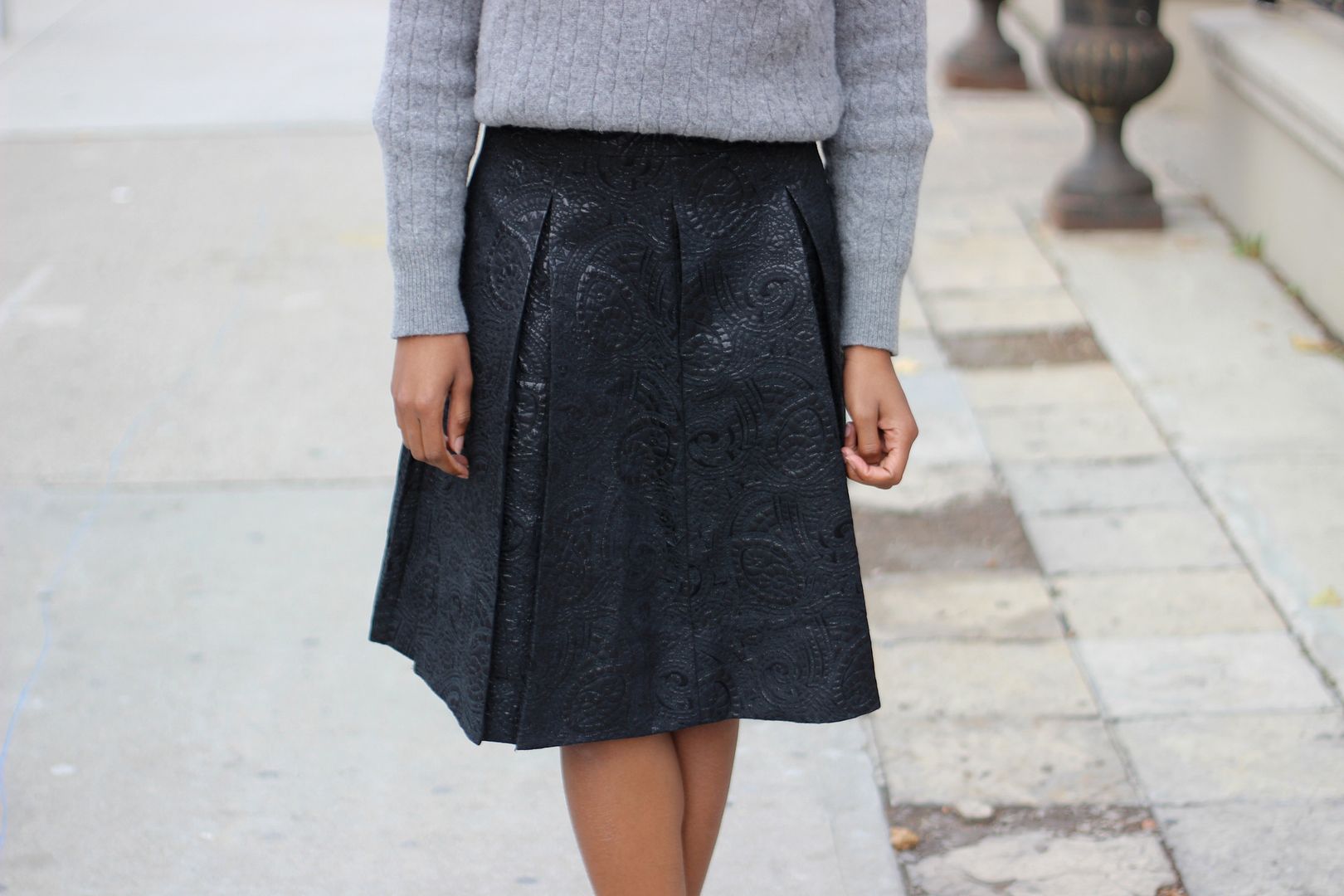 Photos by Busola
Since the weather is back to freezing cold, thick tights can be added to the outfit or the skirt can be exchanged for pants instead to make it more appropriate for the cold weather.
I also had an opportunity to have the beautiful Busola from The Fashion Stir Fry capture these pretty pictures.
Until Next Time
Sincerely Miss J
Outfit Information:
White skirt: Reitmans (similar here), Sweater: Joe Fresh (similar here) // Skirt: thrifted (option here ) // Boots: thrifted, Necklace: Suzy Sher
Stay Connected:
Google + // Twitter // Instagram