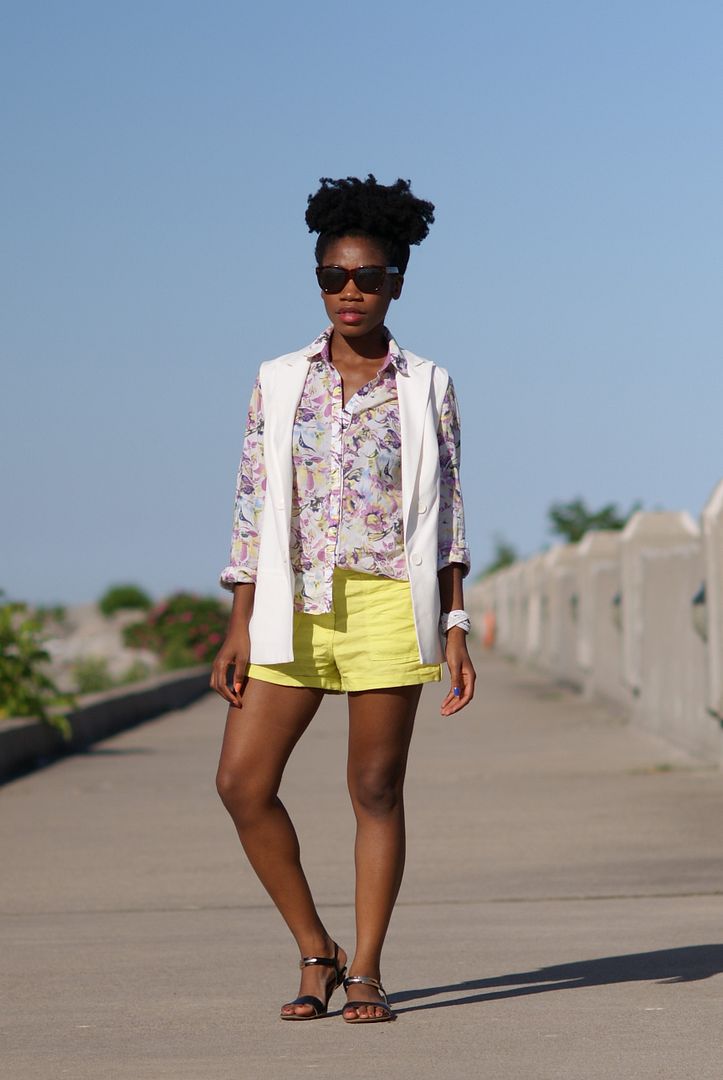 Layering in the summer can pose as a real challenge,
especially when the weather can get really hot and humid very quickly. However, perfecting
layering is also key to combating and preparing for the summer season's
temperature changes and transitioning from the heat to cooler temperatures. You know, those days in the summer with cooler nights or mornings. Or when heading inside only to be blasted with the cold air from too much air conditioning! For today's outfit I chose to
layer with a structured summer vest. A summer vest allows you to lightly layer,
but still keep it summer appropriate.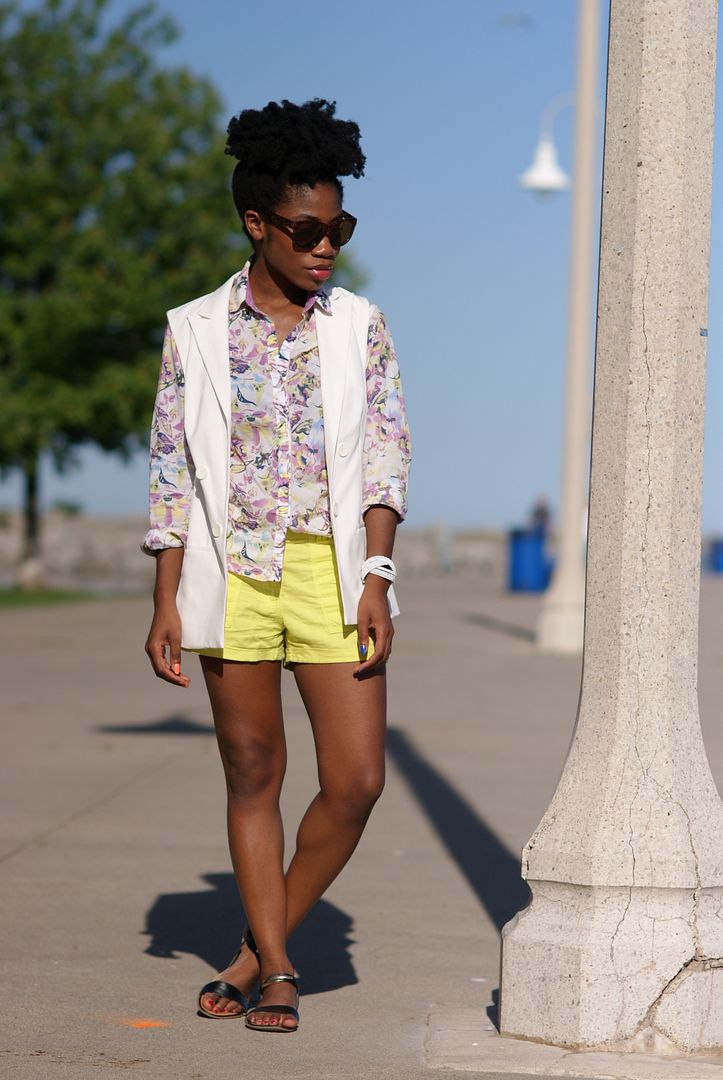 I bought this vest from Target recently, when I was just making a quick stop to get a few things. I really should of avoided the clothing
section but I could not fight the urge and walked right on in.  I found a couple of really cute pieces including the vest.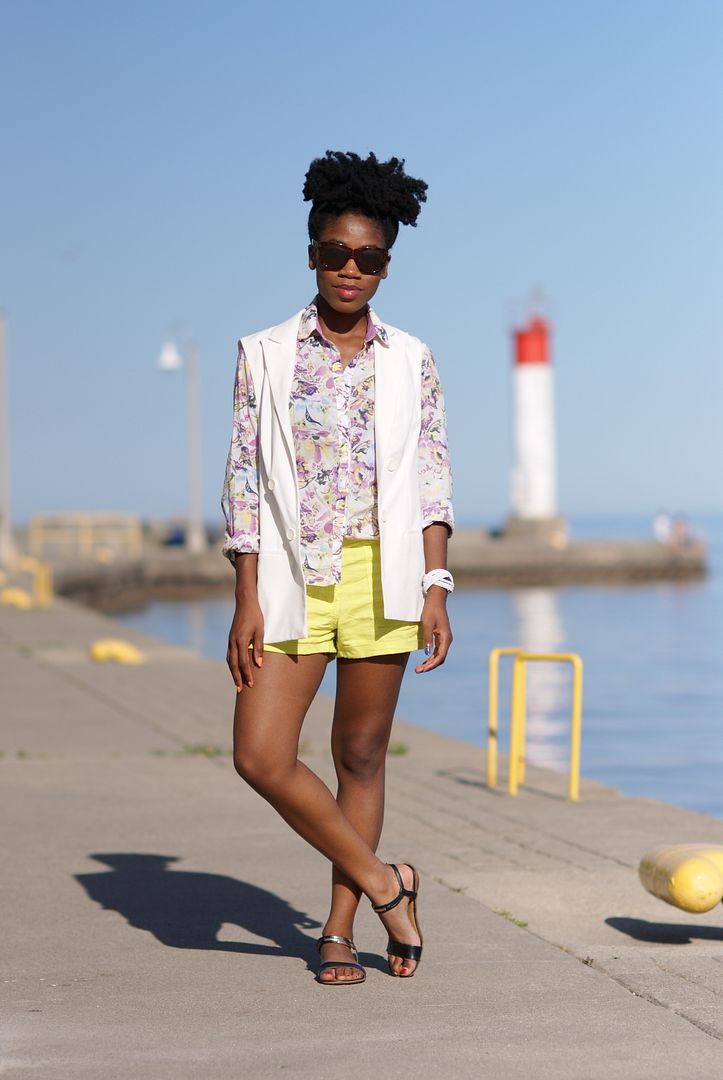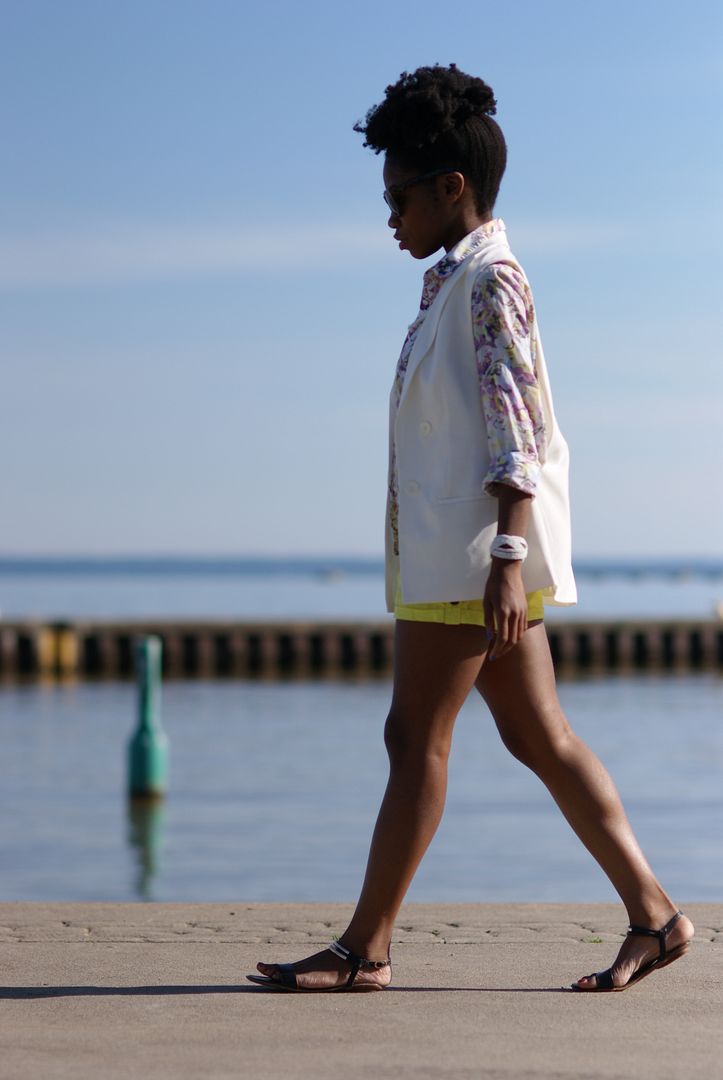 Today is also Thrift Style Thursday and the theme is floral so I brought back my watercolor floral shirt seen in this post (here). The yellow in the shirt went perfectly with the yellow linen shorts from H&M.
Hoped you enjoyed the post!
Sincerely Miss J,
Outfit Information:
Vest: Target (here) //  Shirt: Thrifted // Shorts: H&M (Similar, here) // Sandals: Urban behavior
How will you be layering in the summer? Would you wear this vest?
Please also check out how the other ladies rocked floral
Alligator Toe  // Being Zhenya  // Buttons and Birdcages  // Eclecticity //  Erika's Style Diary // Sandpaper Kisses // Sistas From Cali //  Snippets with Alex // Spoolish  // The Two Cent Chick // Confessions of a Refashionista  // Bethie the Boo //  Lipstick and Yarn // Nuttier than Nutella
Also, I'm linking up with Lisa from the blog Lisa a la mode. Please feel free to check her out as well!
Let's Stay Connected