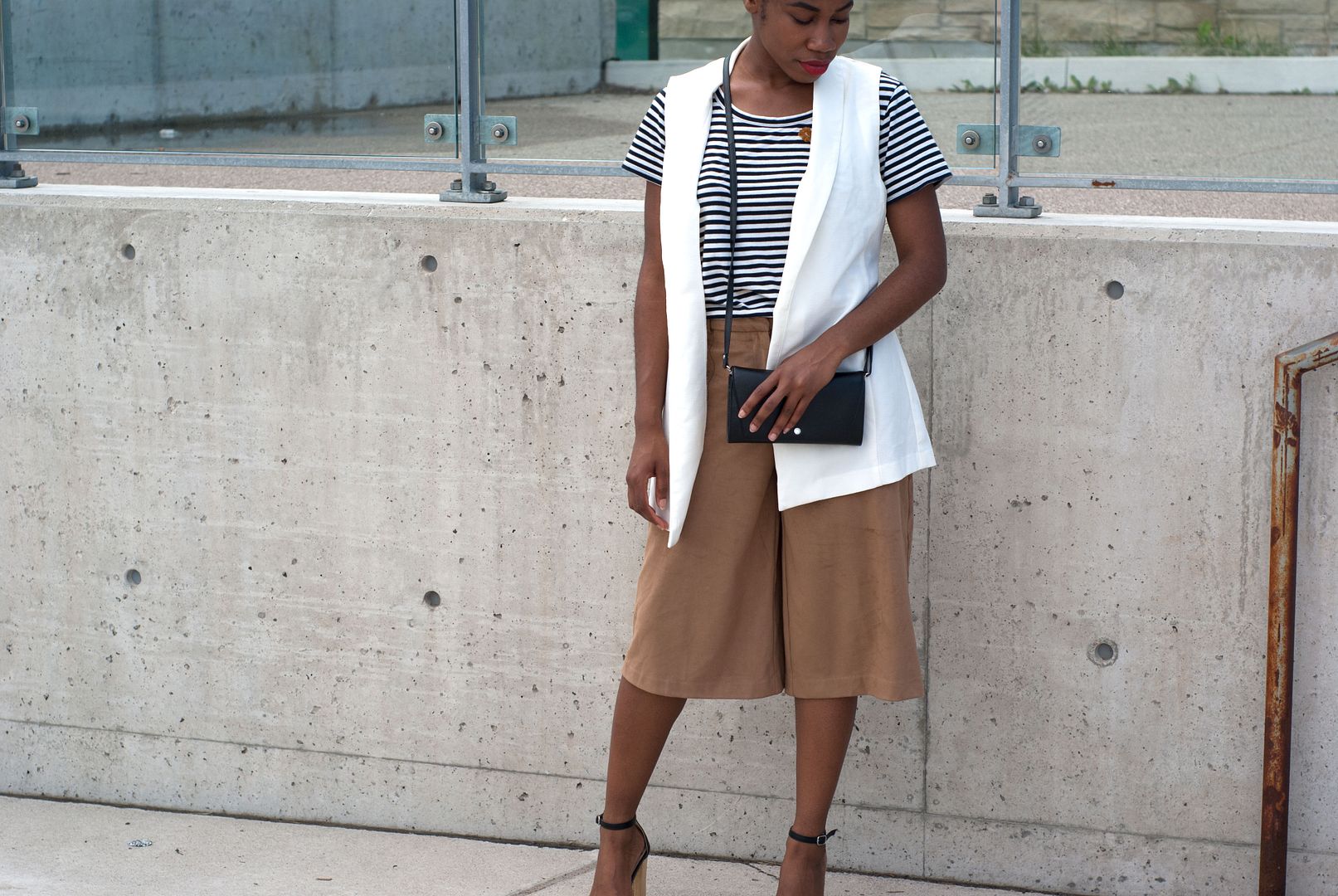 A few weeks ago I took an extensive look into my closet and went on a shopping spree. I seem to forget what I have when I don't take inventory very often. I found these suede culottes featured here and paired it with a white vest that I already owned.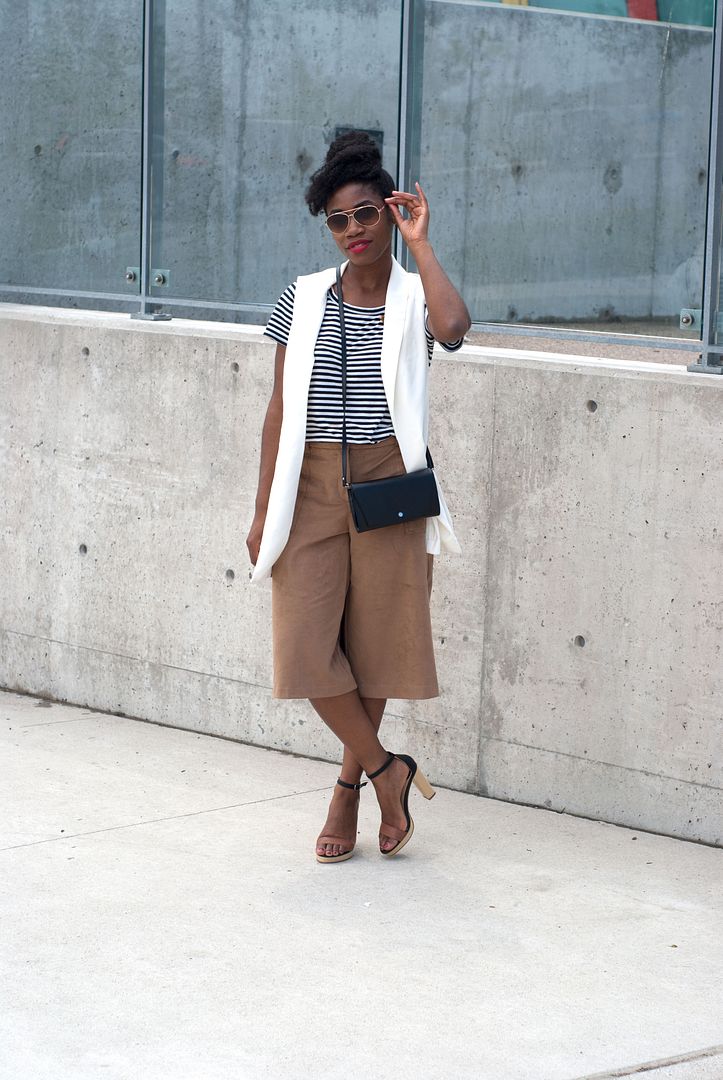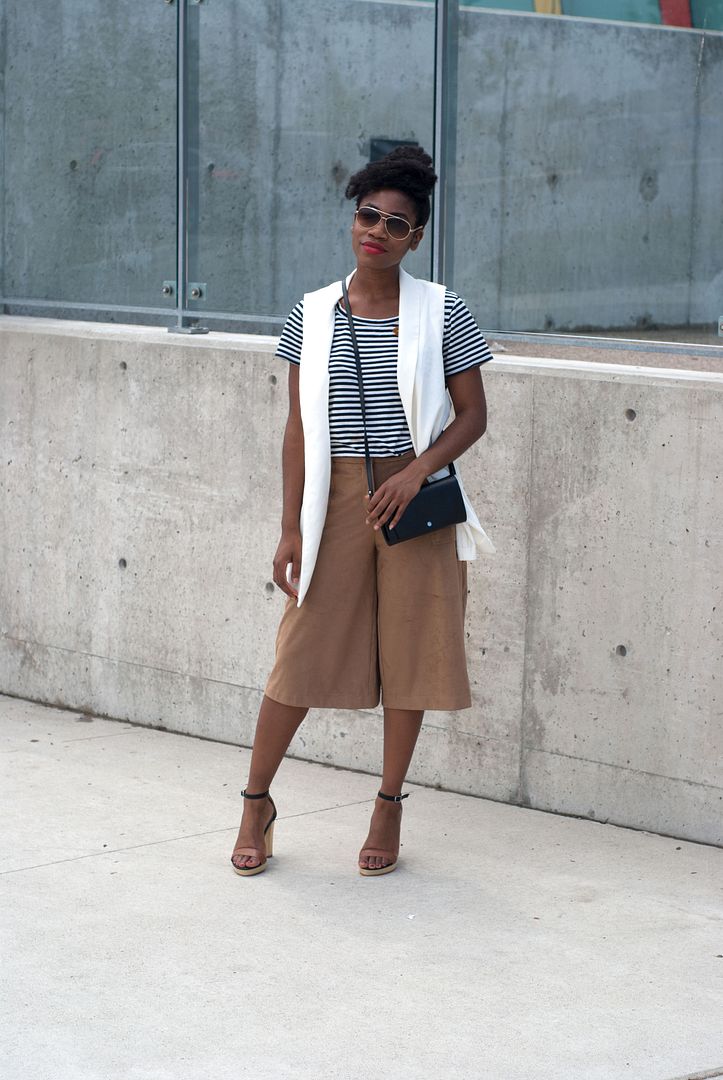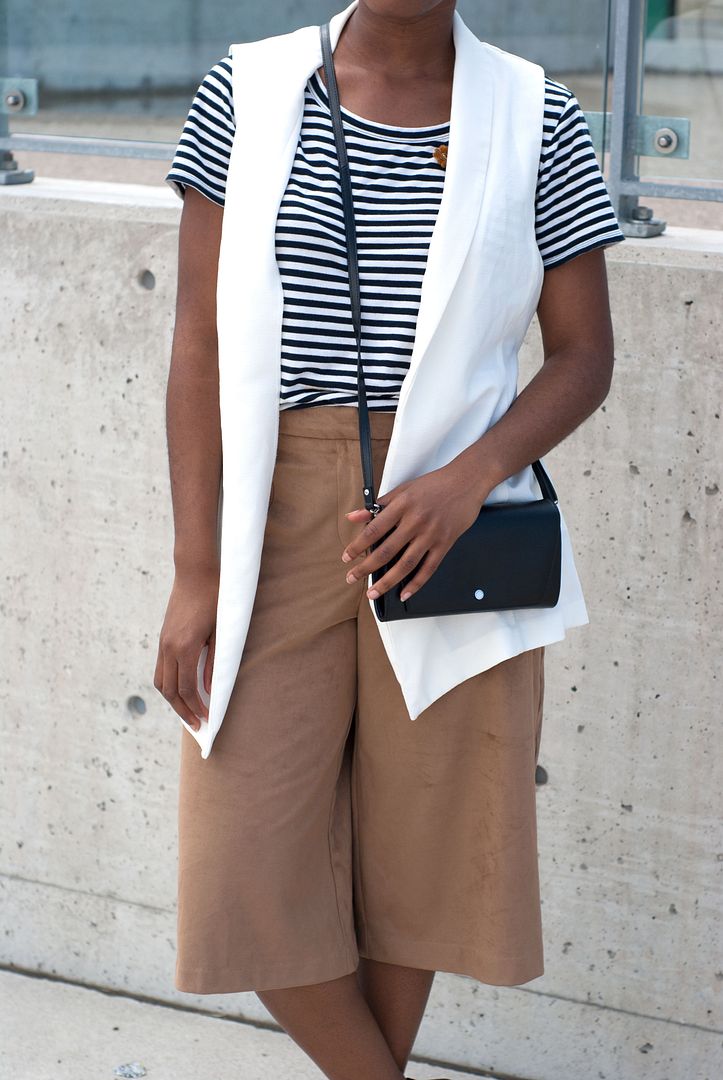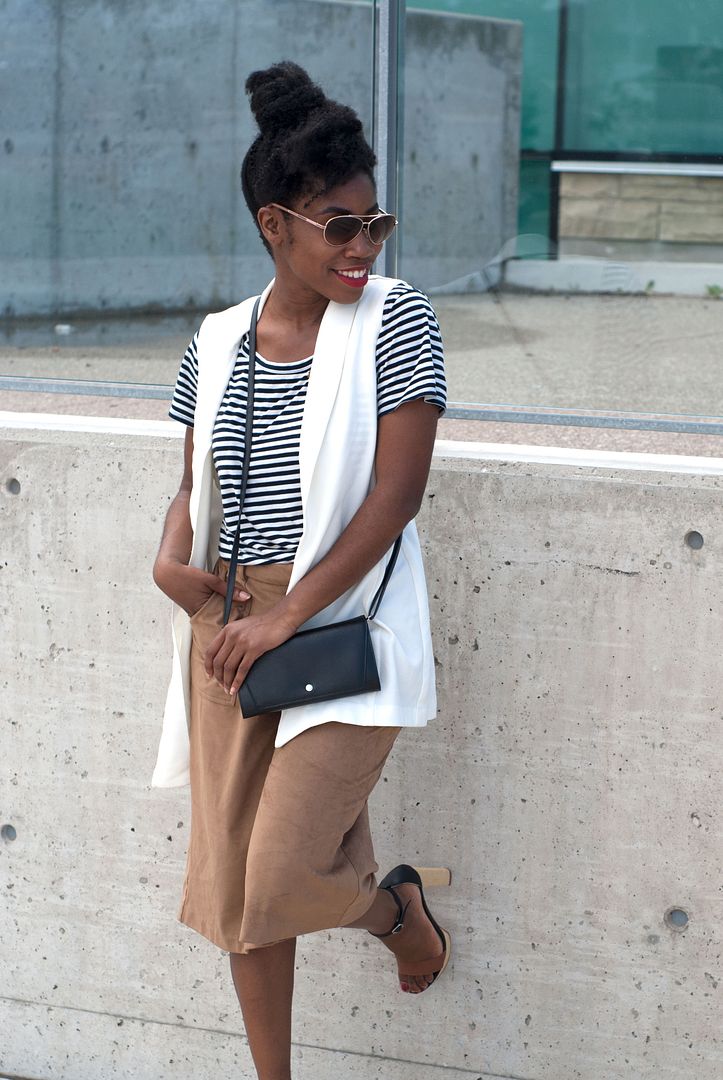 I've been saddened to have been away from the blog but it has been for good reason. If you have been following me on instagram you know that I have been busy planning a fall wedding and have been eagerly searching for a fulltime job in my relative field. Please stay tuned for an upcoming life update.
Hope you enjoyed the post,
Until Next Time
Sincerely Miss J
How would you style this outfit differently?
Outfit Information: Vest: Dynamite // Shirt: Thrifted // Culottes: Reitman's //Heels: Thrifted
Stay connected and follow me on social media
Google + // Twitter // Instagram