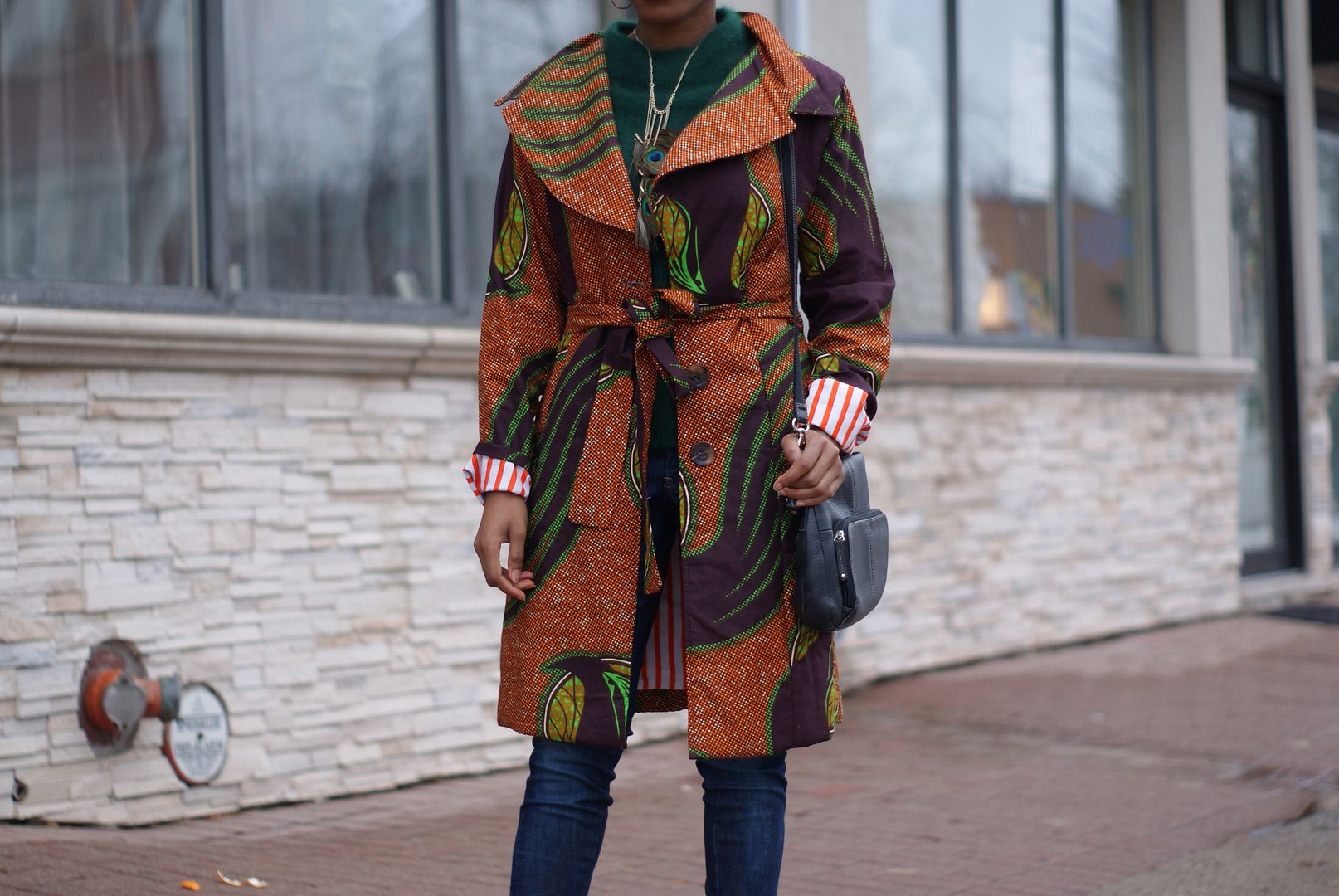 Hello my name is Miss J and I'm a workaholic. If I don't have piles of things to do
with strict deadlines, then I feel completely lost. So, how strange has it been for me to be done exams, and have my
schedule cleared for the next few weeks? Answer: very strange!
I've decided to take advantage of my new found freedom by catching up
with old friends, exploring my surroundings and blogging more.
Today I was challenged to style this printed insulated
jacket from Kaela Kay called the Neriyah Abena Coat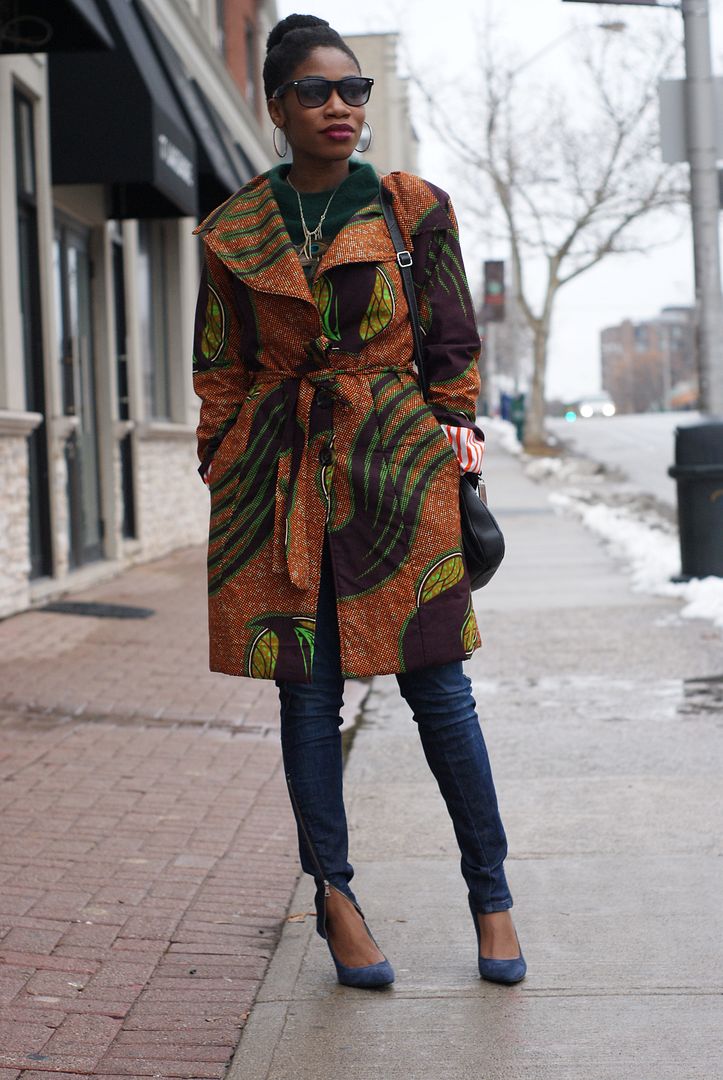 As soon as I saw this jacket I knew it was meant to be. I decided to style it with jeans and a sweater. The
jacket is fully lined, insulated and the neutral print allows for
more versatility in styling. The most funky part of the jacket is the funky orange stripped lining.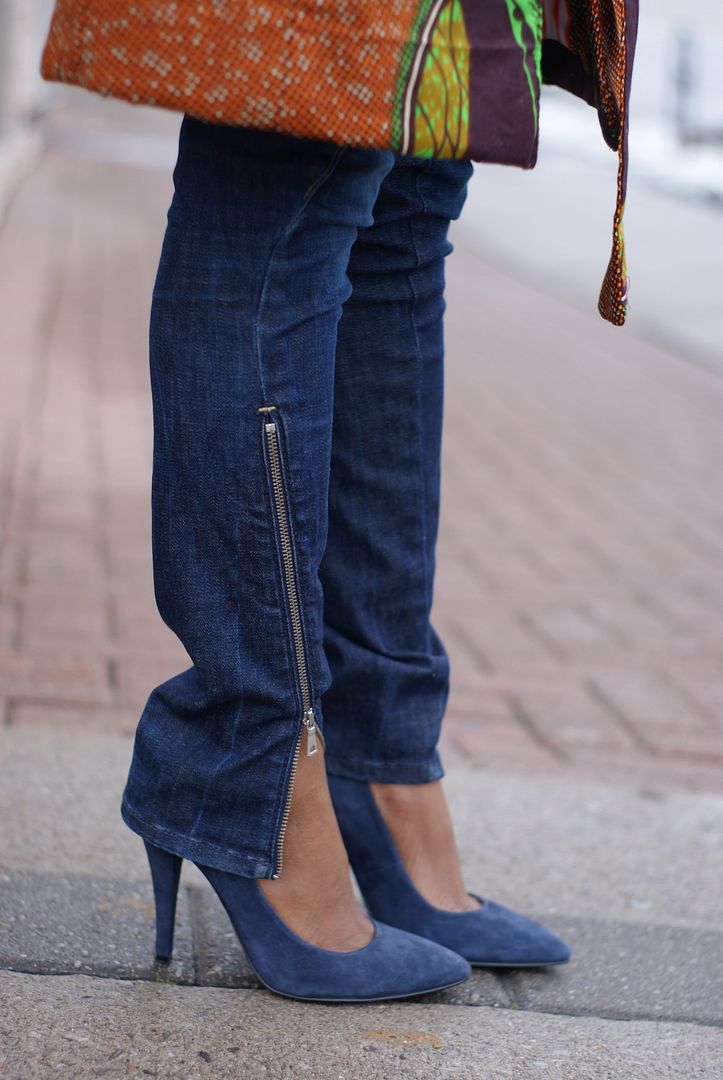 Photos by: Clover D
Hope you enjoyed the post
Sincerely Miss J
Are you brave enough to sport a patterned jacket?
Outfit
Information:
Coat:
c/o Kalea Kay (here) // Jeans: Miss Sixty (warehouse sale) // Sweater: Anthropologie // Shoes: Guess (old)
Stay connected
Google + // Twitter
// Instagram