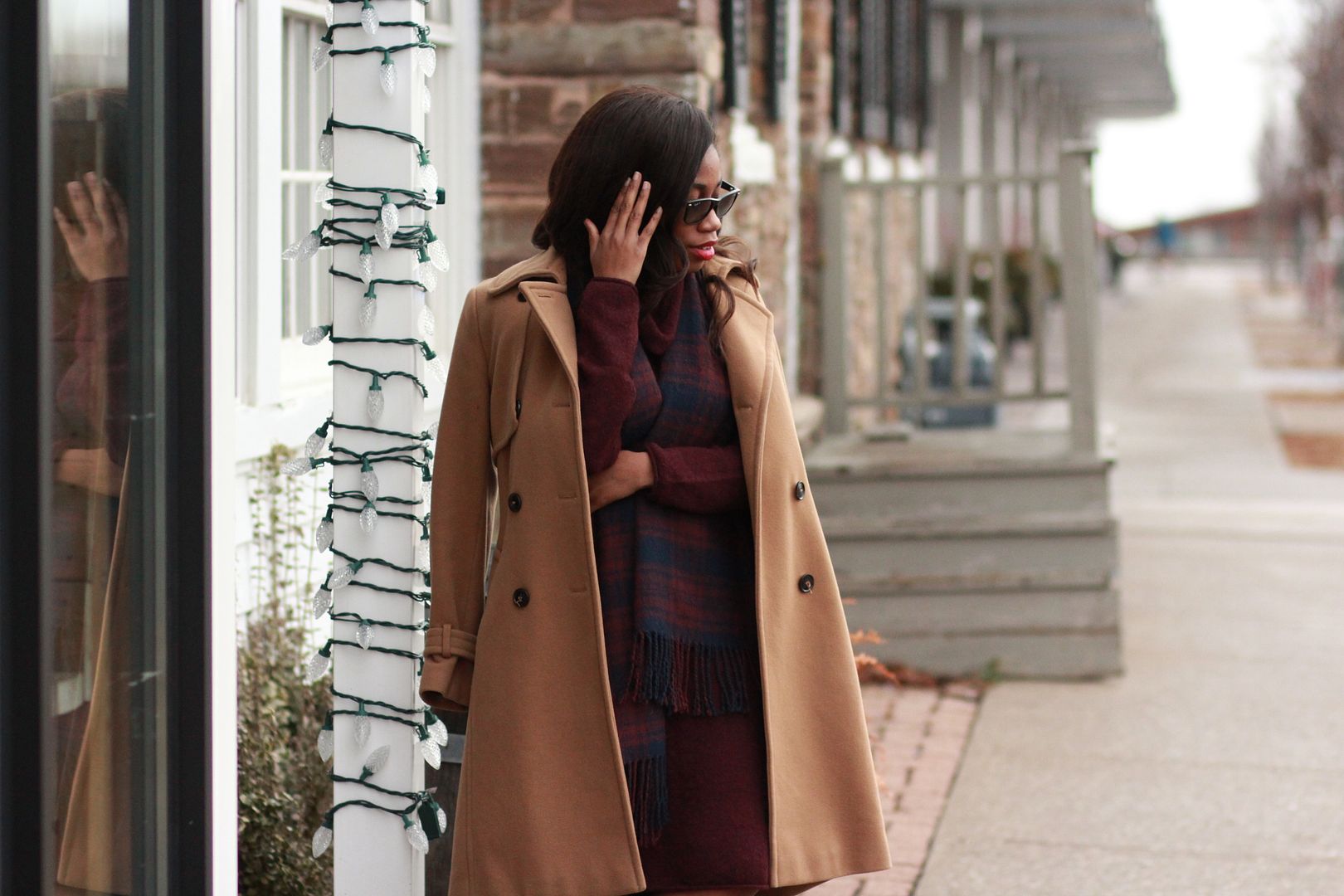 The sweater dress is such a great wardrobe staple for colder weather. Dressing up during winter can be a little tedious.Your options for what to wear naturally narrows due to having to give up certain items of clothing to be cold weather appropriate. Luckily for us here in Toronto the winter has been mild compared to the past. As a result, I have been able to still wear skirts and dresses without the tights.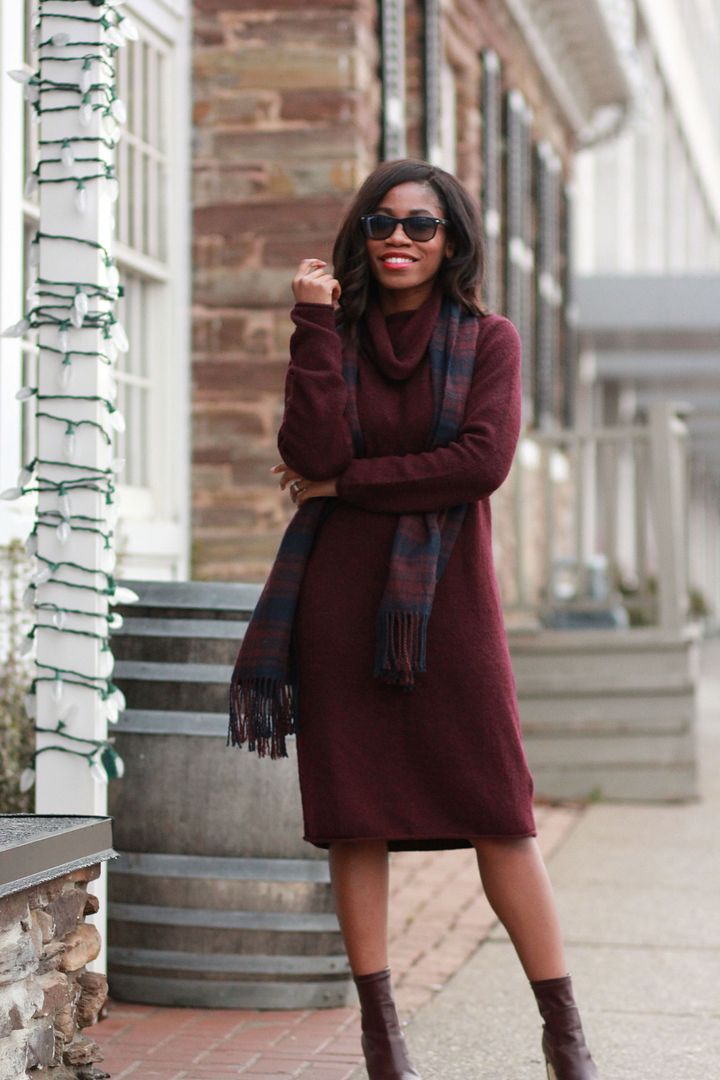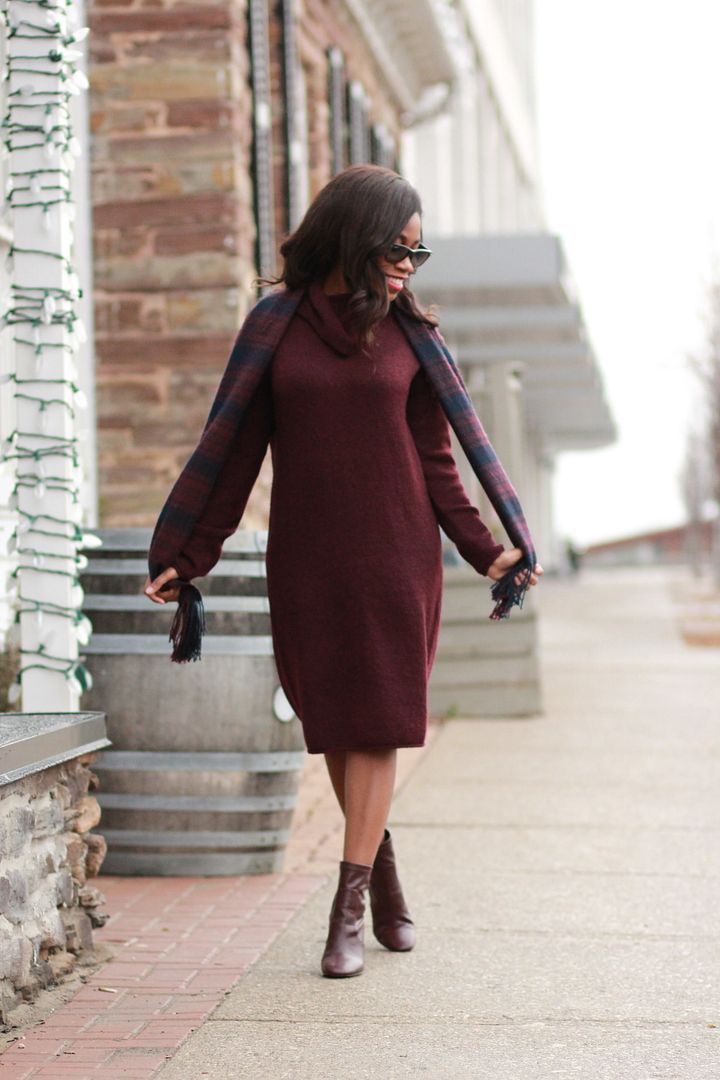 The perfect sweater dress is a dress that fits well, is comfortable, cozy and easy to slip on. You should be able to style it in various ways for any occasion. It's also an item that I now reach for instead of my jeans or sweat pants to run errands. My perfect sweater dress is this one in a beautiful burgundy color with long sleeves from Sears.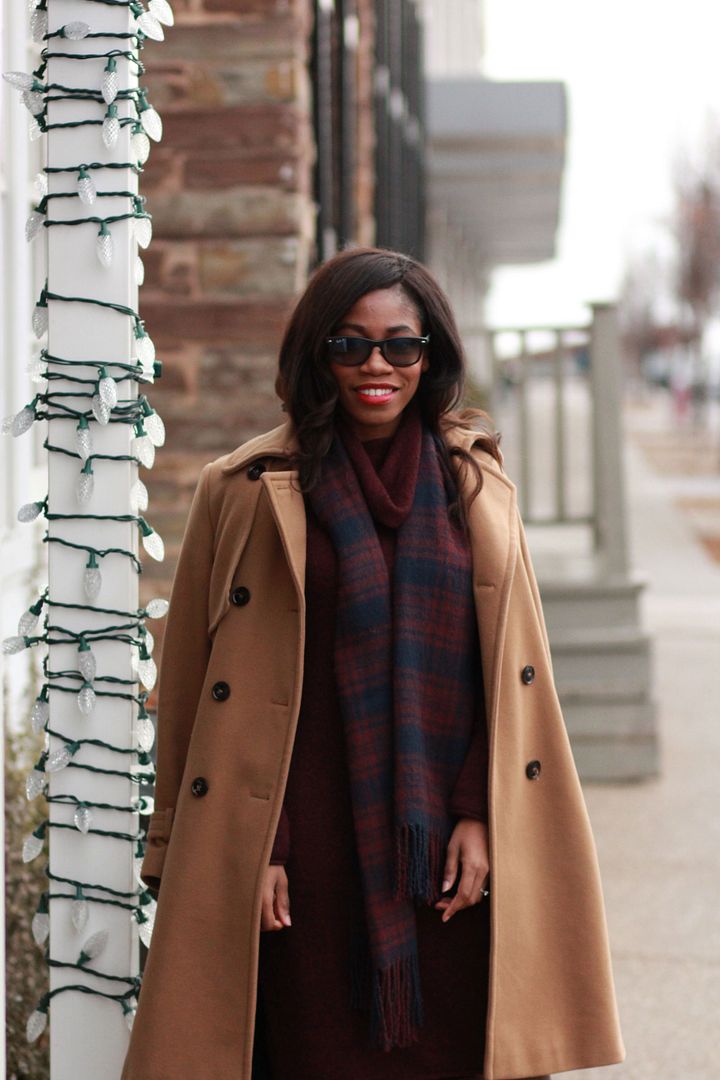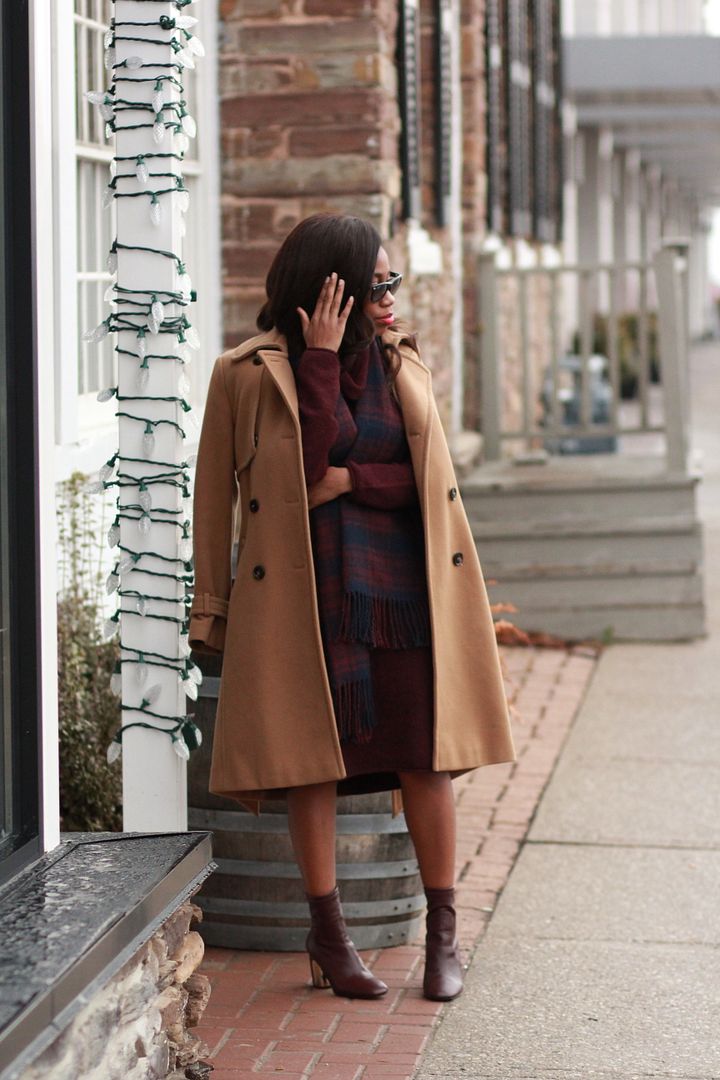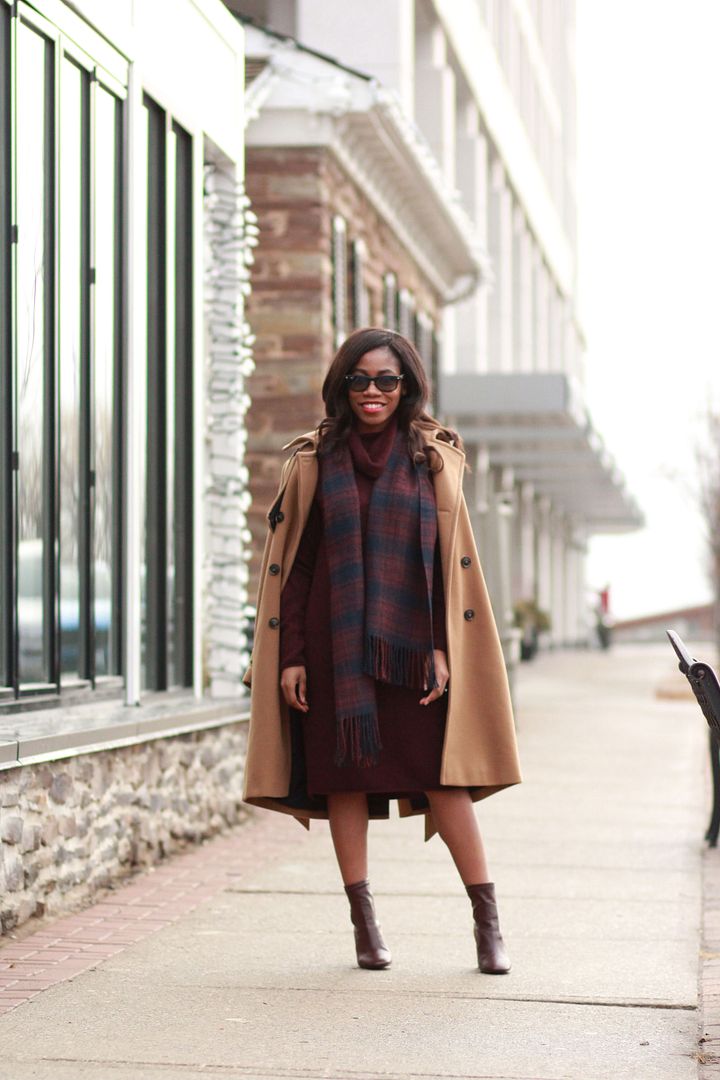 Hope you enjoyed the post,
Until Next time
Sincerely Miss J
What are some items that you find easy to wear?
Do you have a sweater dress in your closet?
Outfit Information: Coat: Thrifted // Sweater Dress: c/o Sears // Scarf: RW & Co. // Heels: Zara