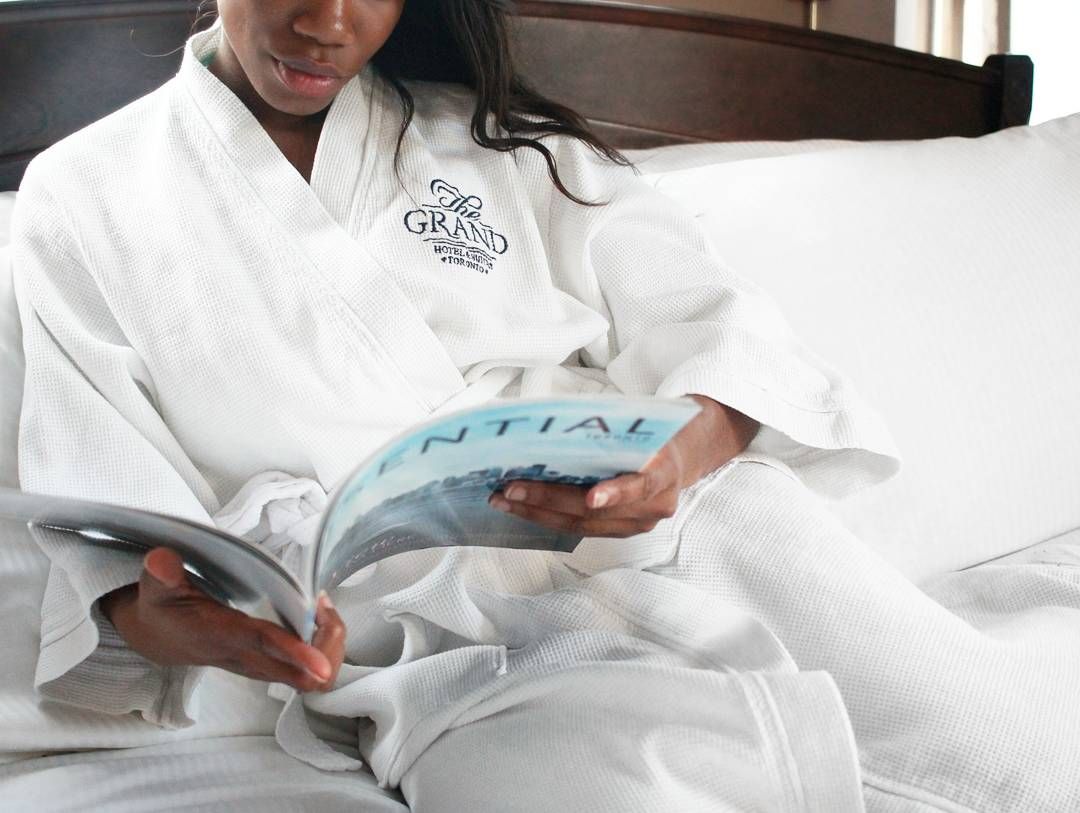 For many who know me personally there is no secret that these last few months have been stressful and exhausting. However, with stresses and obstacles come great opportunities for learning and growth.
You may have noticed on some of my social media channels and Instagram that my husband and I recently had a staycation in Toronto. We needed to escape without going too far. We decided to take a staycation right here in Toronto at The Grand Hotel and Suites.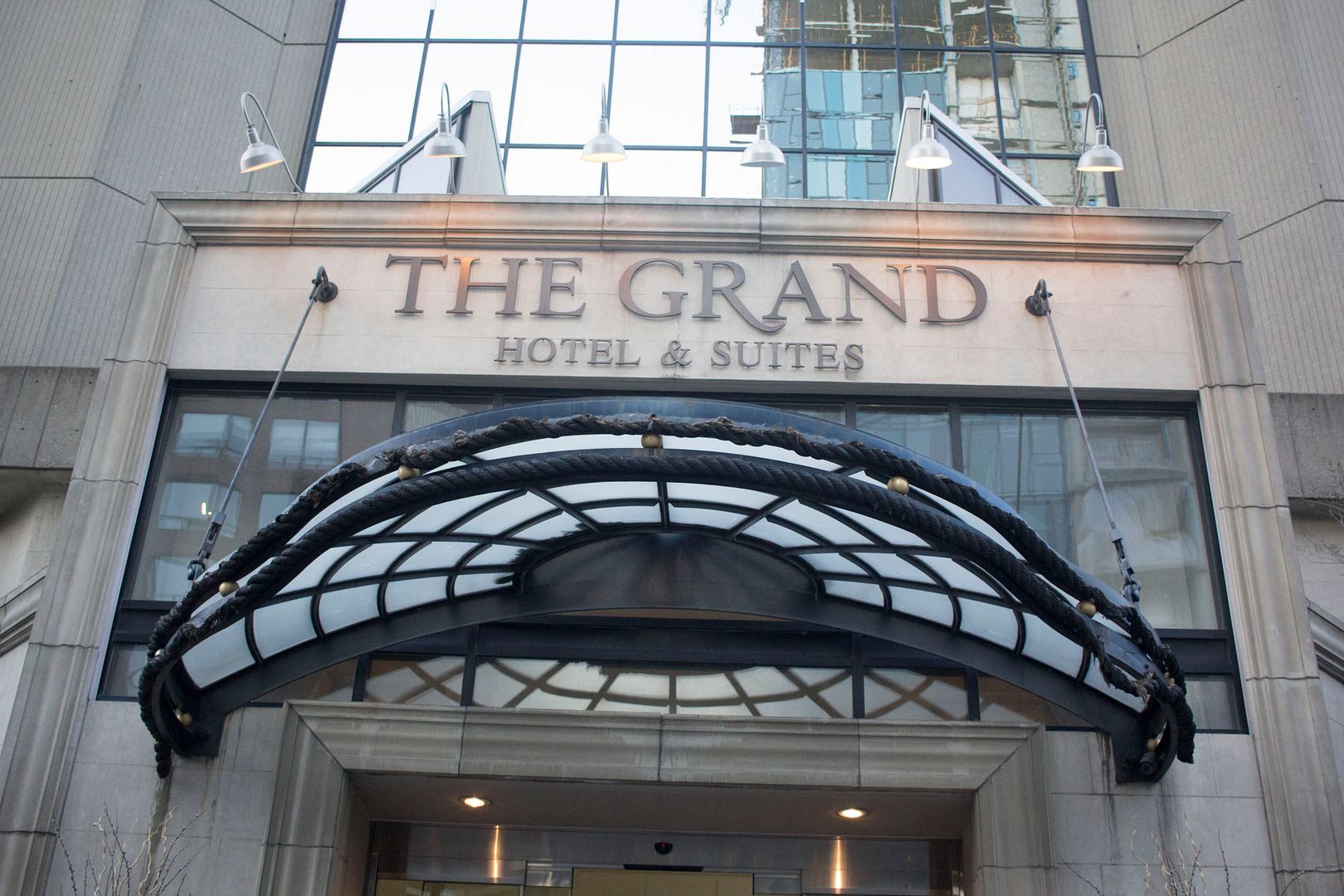 The Hotel
The Grand Hotel and Suites is located in Downtown Toronto a short walk from the financial district. It has 177 suites, a spa, gym, arestaurant, rooftop patio with garden and whirlpools, and a two storey indoor pool. The location is also close to other restaurants, entertainment and The Eaton Center.

The Staff
Like when you're on a vacation, the way people treat you can have such a huge impact on your experience. We were welcomed by various staff during our stay.  All of them from the people who first greeted us to the room service attendants and the restaurant staff were incredibly friendly and professional.
The Room
I have stayed in many hotels in my life time but none of the rooms were as amazing as this one. My husband and I were completely blown away when we walked in and saw our two storey suite. The suite was equipped with a kitchen, living room, two bathrooms, one bedroom, and a patio sitting area.
Amenities
The advantage of a staycation is having the luxury of having time to enjoy the amenities that come with your hotel without the pressure or urgency of trying to explore when traveling.  As mentioned above the Grand Hotel was loaded with many amenities to keep us entertained during our stay. My favourite places were the beautiful two storey pool and the roof top patio where my husband and I spent quite a bit of time in the late evening.  We enjoyed the panoramic view of the city while unwinding in the whirl pool and watching/listening to 80s hits.

Food- Citrus Restaurant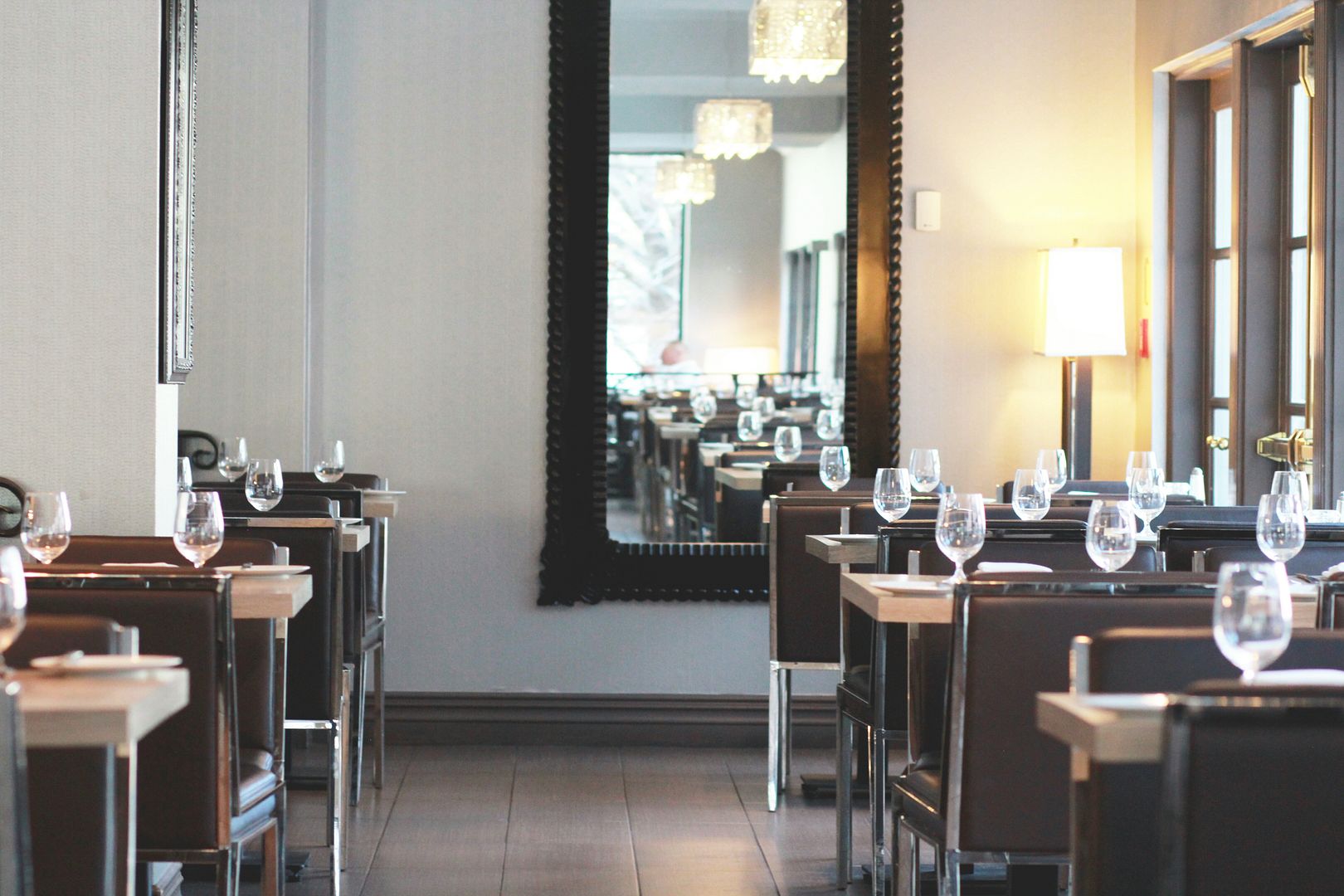 Indoor View of the Citrus Restaurant
During our stay we dined in at the hotel's Citrus Restaurant located on the main floor. The restaurant has a bar area, indoor seating and outdoor patio dining area. We decided to dine outside. We ordered the shrimp and pork wontons and mussels from the the appetizer menu.  For our main dish I had the Fettuccine Carbonara and my husband had Beef Tenderloin. Lastly, for dessert we enjoyed the carrot cake and the lemon meringue pie.

Beef Tenderloin – Shrimp and Pork wontons and mussels- Carrot cake
The suite we stayed in was gorgeous and the amenities were top notch. The staycation turned out to be a great idea due to the amazing stay we had at the Grand Hotel. Thank you to the Grand Hotel and Suites for having us.
Stay connected and follow me on social  media
Google + // Twitter // Instagram
Never Miss a Post