The sun and the heat have been pretty intense lately. If your going to be venturing off outside in this part of the world you must be equipped to handle the heat,humidity, and the absence of an ocean breeze.  If I have to be outside for a long period of time my number one rule is to keep it loose, free, and comfortable. So, I decided to ditch my more structured assembles and go with something light, and free flowing  to enjoy some outdoor festivities.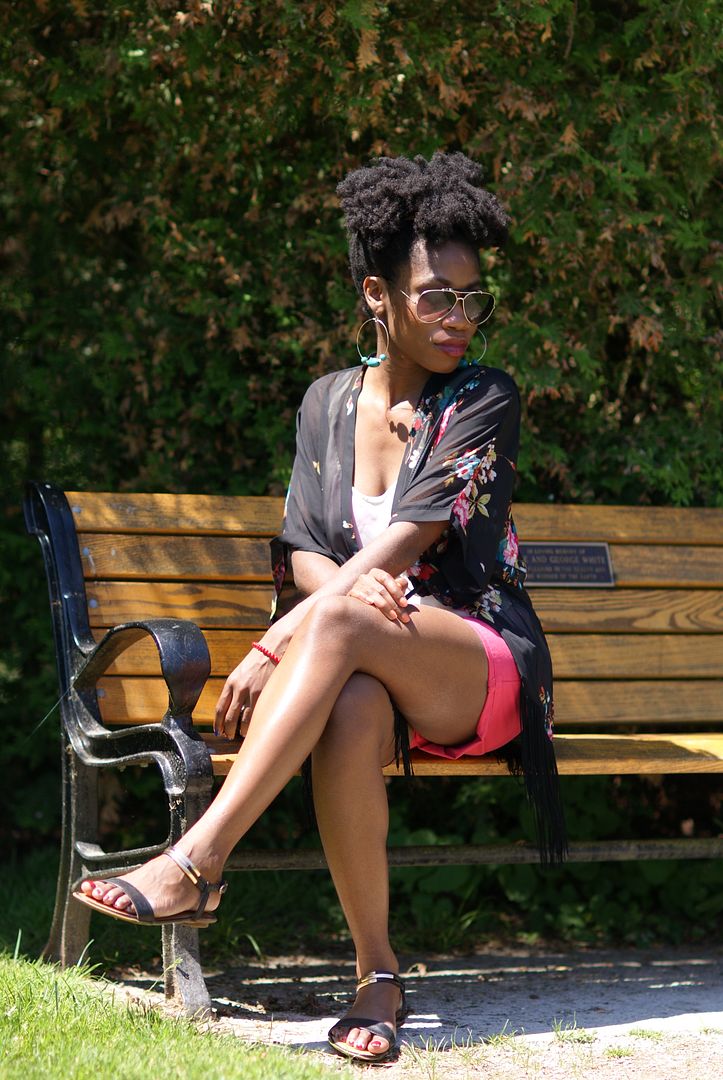 This kimono was purchased at Target along with a summer vest, that I mentioned (here). When I first picked up the kimono, I was a bit  skeptical because I don't usually like the look of most them but I absolutely loved this one. The color, fabric, and pattern was perfect to dress up and down making it extremely versatile.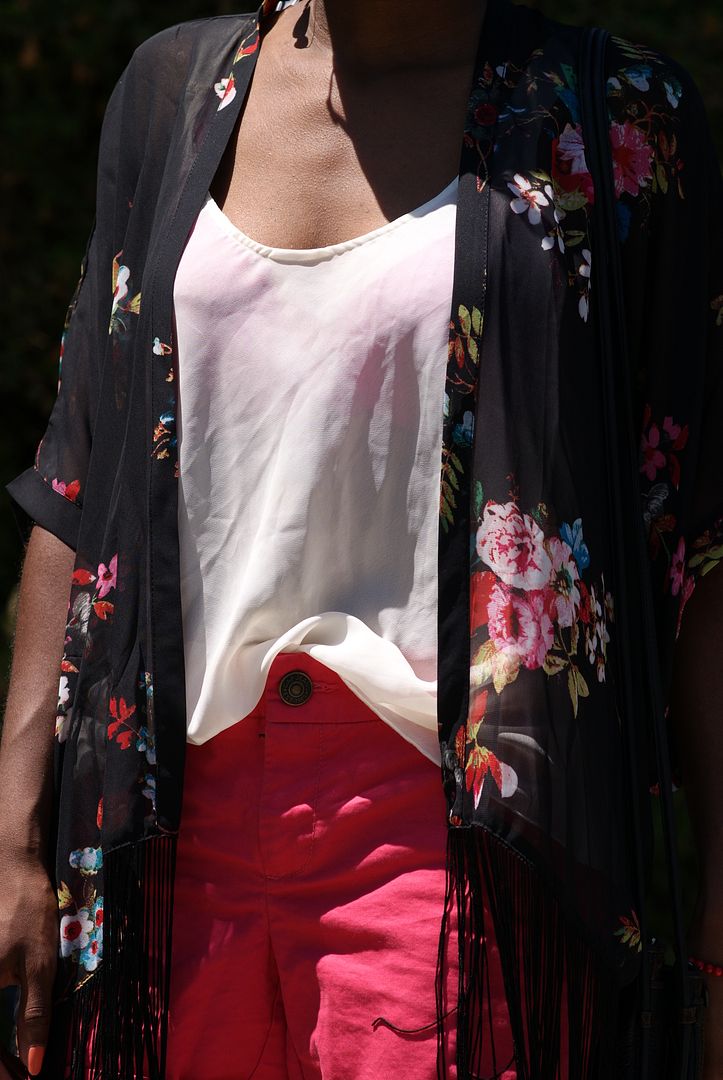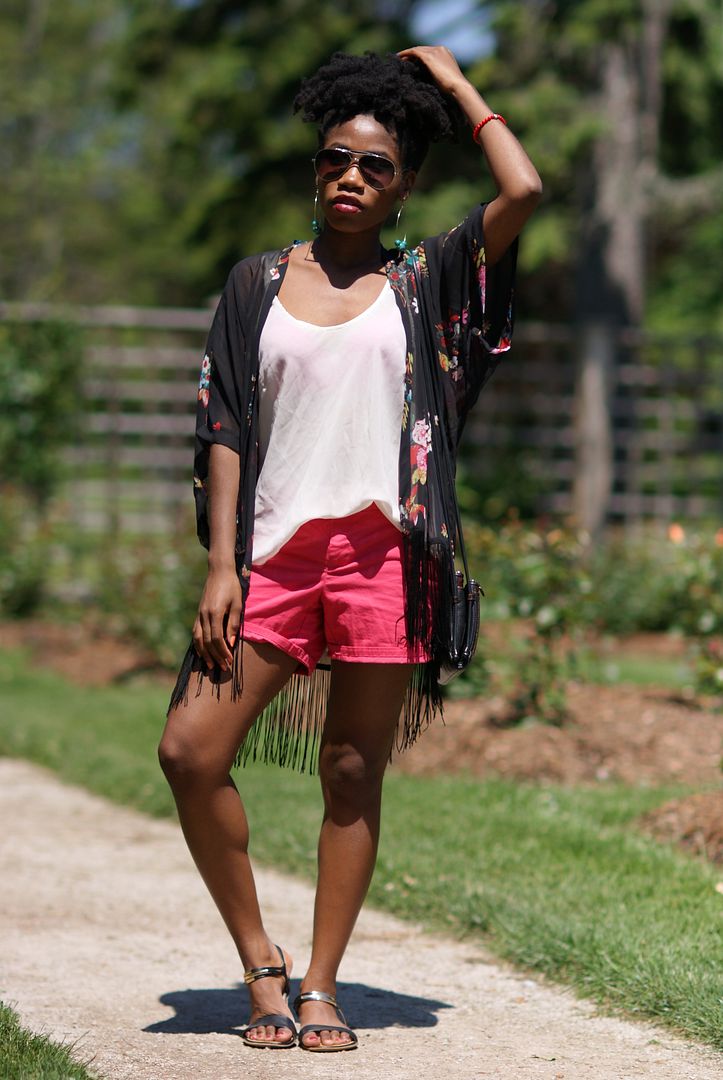 Photos by: Clover D
Today is also Thrift Style Thursday and the theme is bright/neon. This week I cheated by incorporating some bright pink shorts from the Gap.
I  also have been missing in action due to life, but also due to being uninspired to do anything except sleep. However, the creative juices are running again and I'm back in the full swing of things. I would also like to thank everyone for the support!!
Until Next time,
Sincerely Miss J
Outfit Information:
Kimono: Target  (here) // Tank: Mother's // Shorts: Gap // Sandals: Urban Behavior // Bag: Thrifted
Please also check out how the other ladies rocked the bright/neon theme
Alligator Toe  // Being Zhenya  // Buttons and Birdcages  // Eclecticity //  Erika's Style Diary // Sandpaper Kisses // Sistas From Cali //  Snippets with Alex // Spoolish  // The Two Cent Chick // Confessions of a Refashionista  // Bethie the Boo //  Lipstick and Yarn // Nuttier than Nutella
Let's Stay Connected