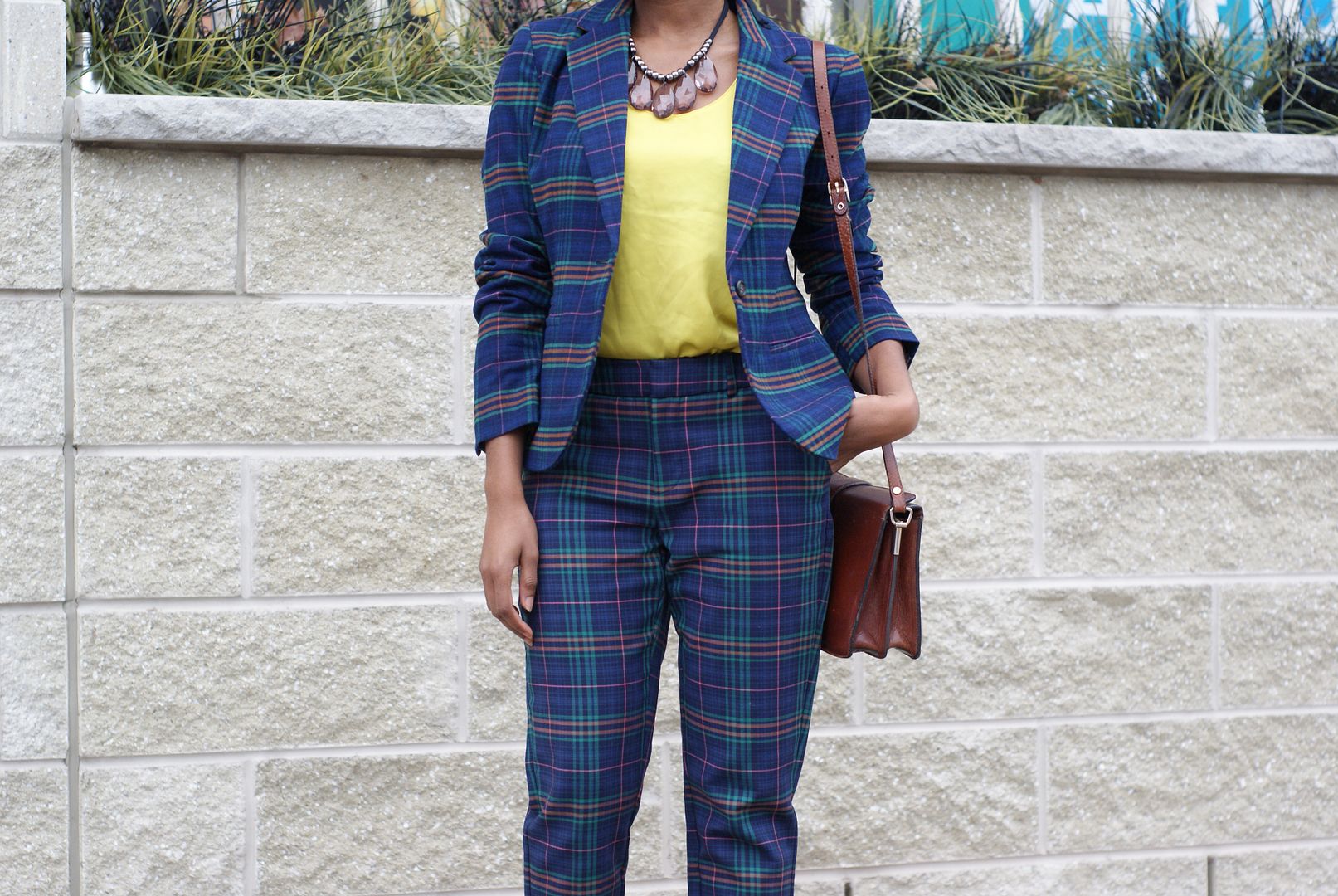 The patterned suit is a chic and daring play on the traditional pant suit. It adds boldness and fun to an outfit that can otherwise be a bit uninspiring.
I love the touch of muscularity and sophistication that pant suits bring to an outfit. That's why I had been on the search for more cute patterned suits to add to my closet. I found this funky plaid suit at Target!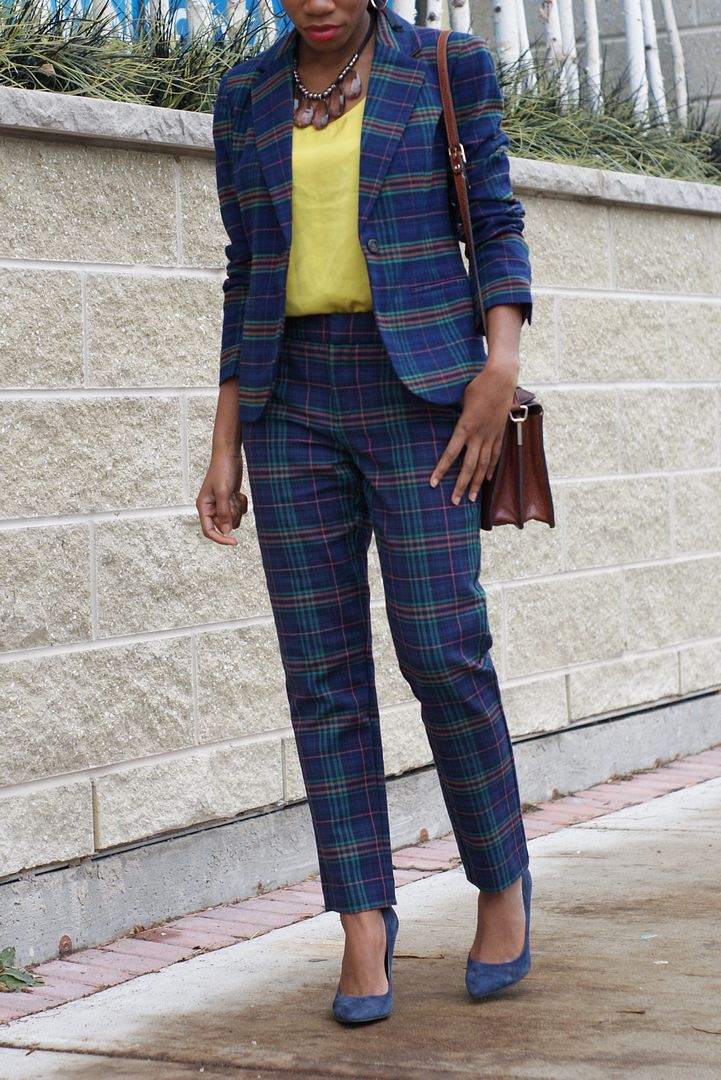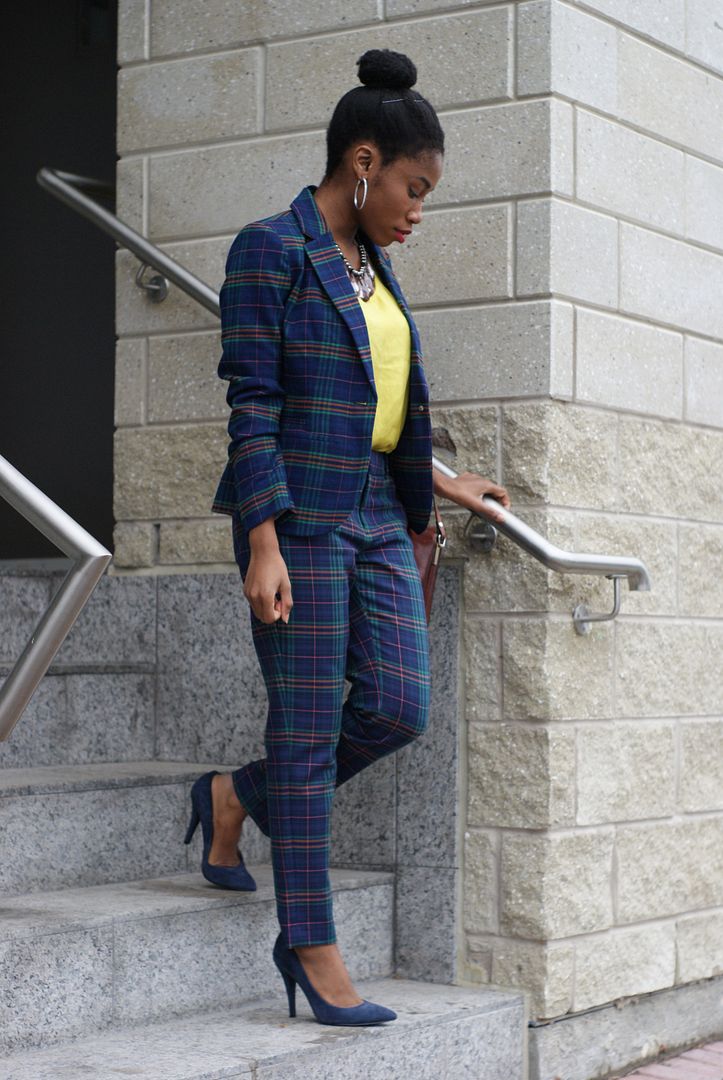 Although there is something special about wearing the two pieces together, it's not always practical in all work settings so the pieces can also easily be worn separately. I plan on styling the pieces separately in the future.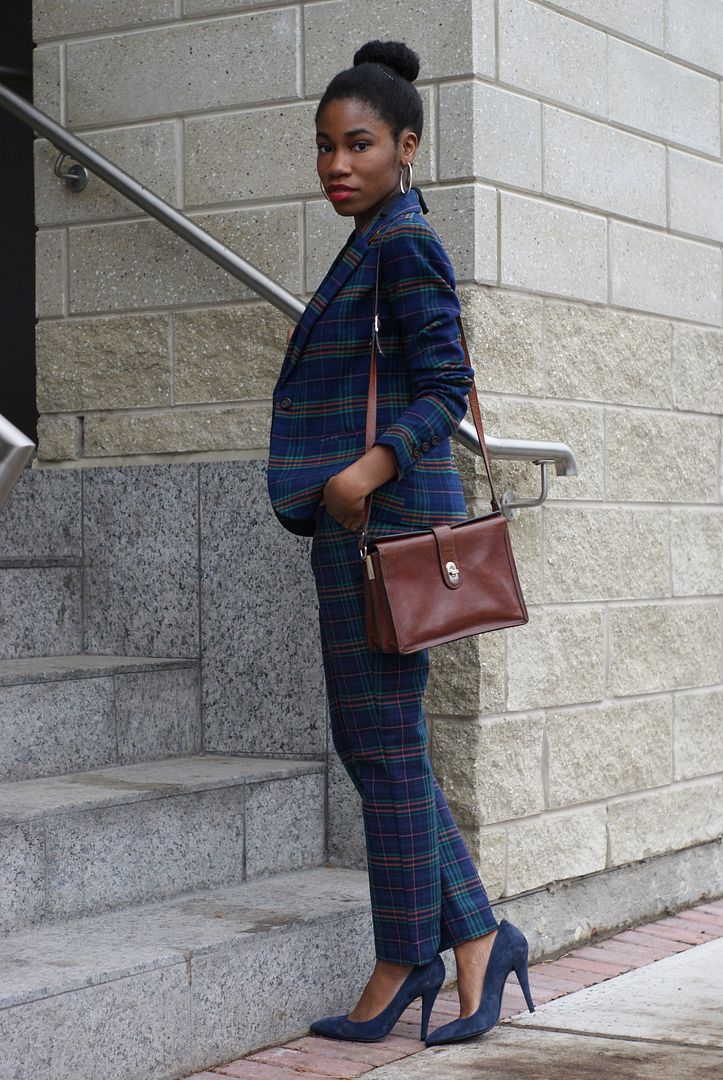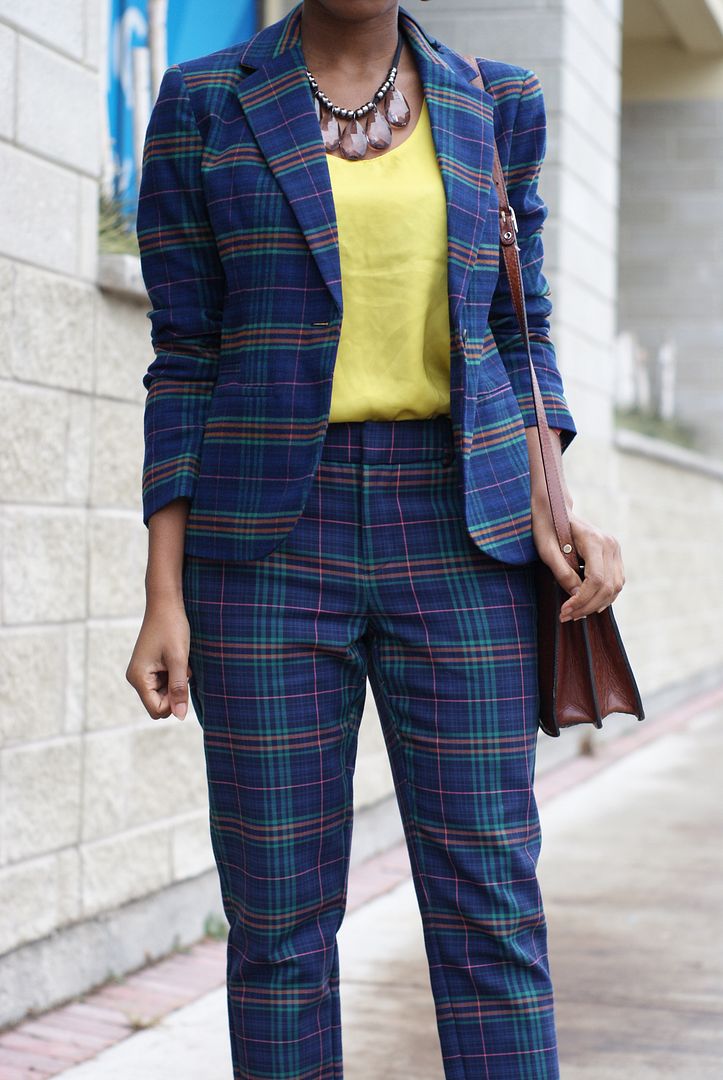 Photos by: Clover D
Hoped you enjoyed the outfit
Until Next time
Sincerely Miss J
Outfit Information: Blazer (here) and Pants (here): Target // Blouse: Dynamite // Shoes: Guess (old) // Necklace: Urban Planet (old) //Bag: thrifted
Stay Connected:
Google + // Twitter // Instagram