Hello Everyone,
I hope your holidays were good and everyone is safe and sound!
I'm extremely excited
for this post because I was on a serious search
for a patterned suit, however, not just any patterned suit. This suit had to be one with a great fit and with a striking presence to it, without making me look like a walking vintage couch. So,
there it was at The Hudson's Bay Company.
I pounced on it immediately, but quickly backed away when I saw the hefty price tag. However, the price was not the only thing I was wary of, it was the fact
it was patterned. The concept of a pattern is to decorate a form, so therefore,
you definitely would be on display with this one! I recently went back
after discovering it was on sale and thought; "I have been a very good girl this
year! So, Merry Christmas to me!"
There are many advantages
to a patterned suit, you can make a huge statement and wear the complete suit
or you can break it up, to jazz up other items in your closet. However, such a bold statement can make you feel vulnerable if you are not prepared for the attention and are not
ready to tell the world "look at me". In the past I was reluctant to try on these big statement outfits, but I have realized
that we all possess unique attributes and gifts and everyone deserves a 'look
at me' moment. Embrace what makes you unique and don't be afraid to stand out in the crowd.
So, what do you think
of the suit? What items have you recently purchased or were gifted to you that you're super excited about?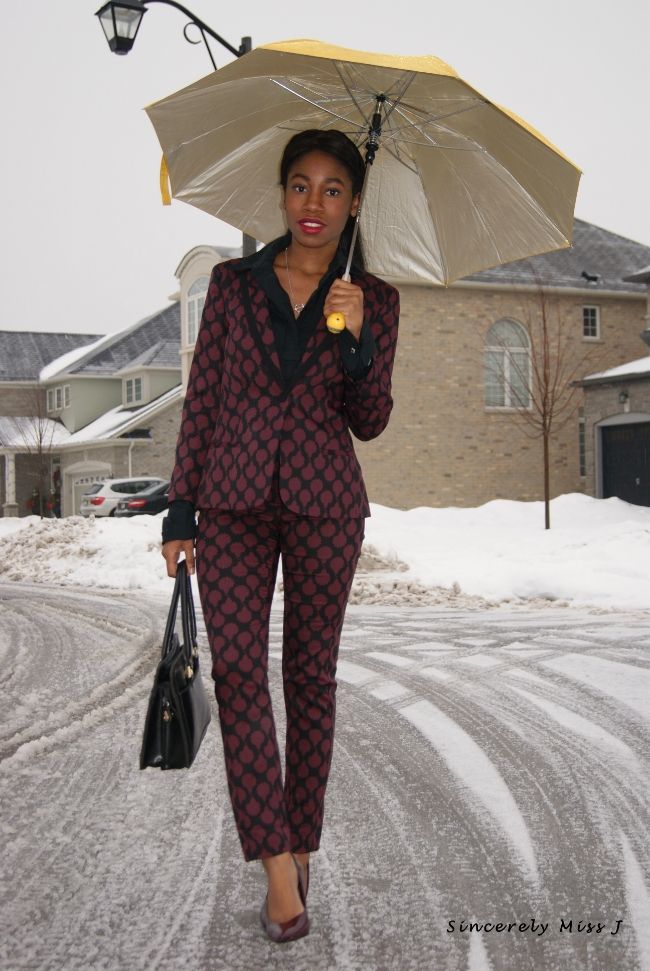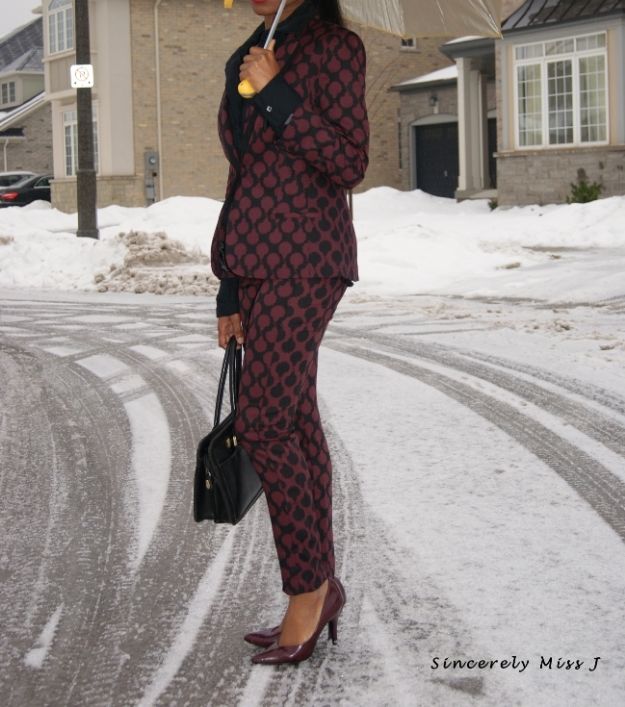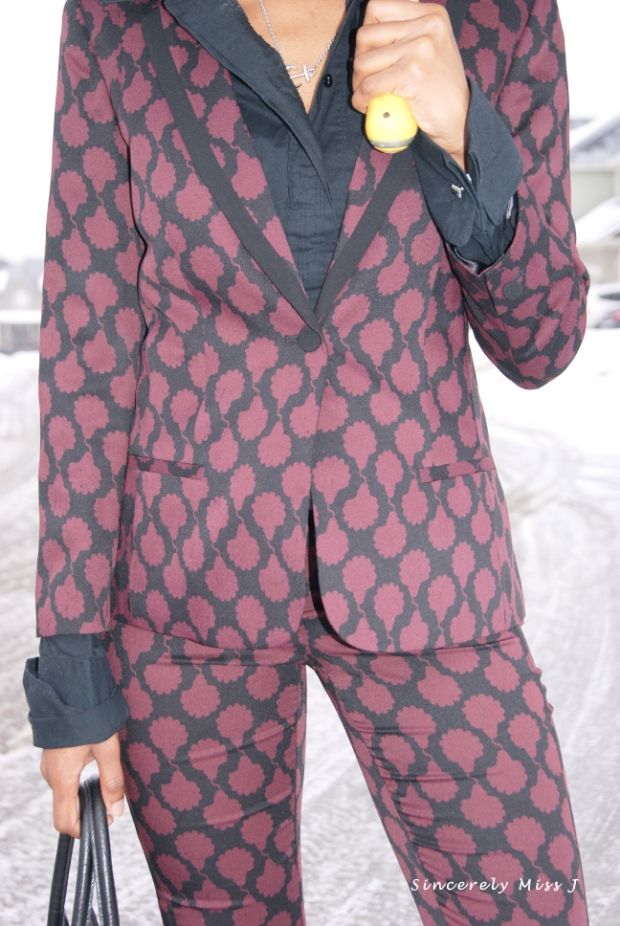 Until Next time,
Outfit Information:
Blazer: Hudson's Bay (Rachel Roy)
Trousers: Hudson's Bay
(Rachel Roy)
Dress Shirt: Thrifted
Heels: Thrifted
Necklace: c/o Joseph Nogucci (here)