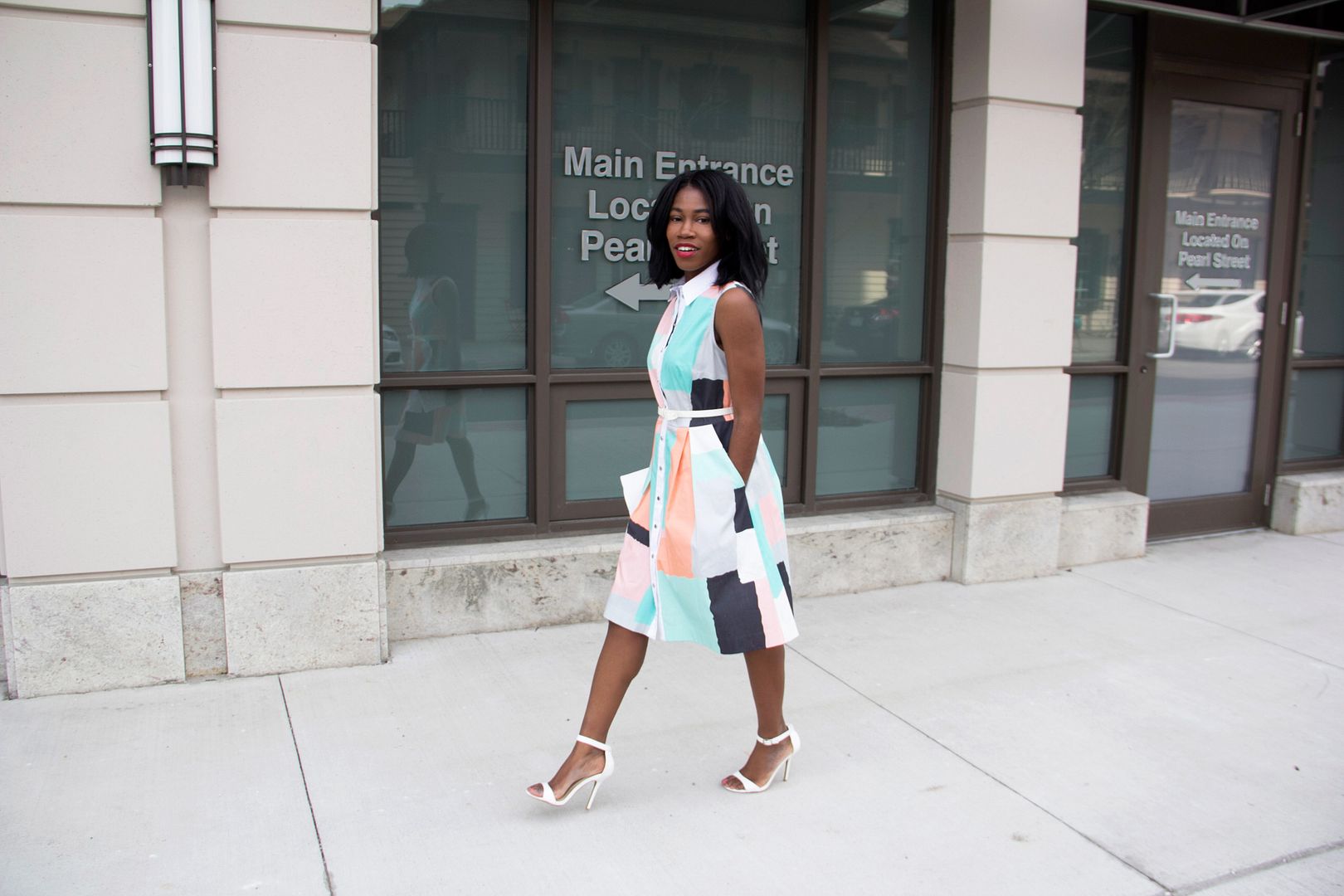 If you have been following the Sincerely Miss J blog for a while, you know that I love unique fashion finds at reasonable price points. For this post, I collaborated with Dixie Outlet mall, a shopping outlet mall located in Southern Ontario. I've been shopping there since I was a child, so it is pretty awesome to be able to share with you my #dixiedeal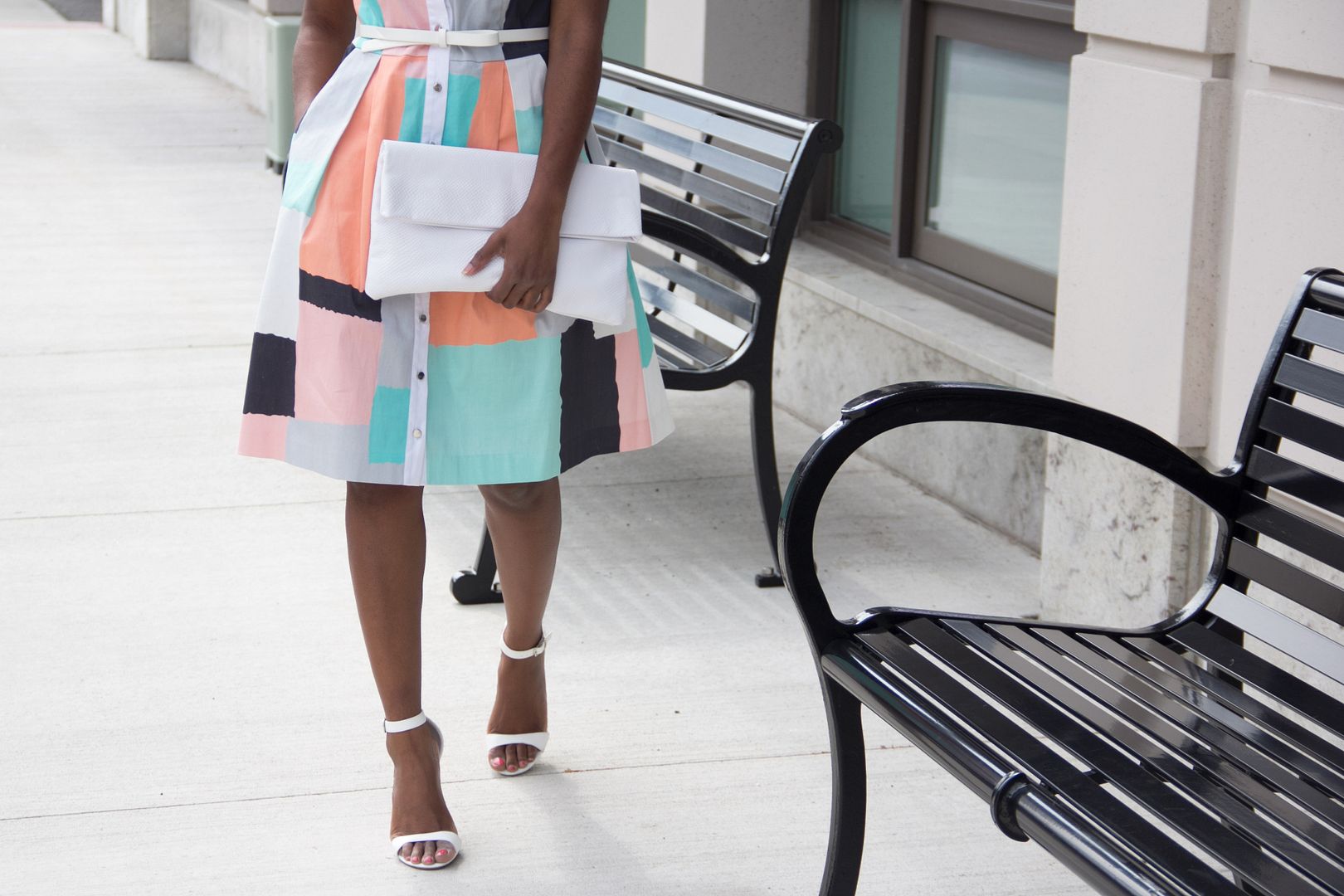 I love hunting for a great deal and I'd like to think that I'm pretty good at scoping things out. Outlet malls are the perfect places to discover unexpected treasures and find some great deals. A lot of people have the misconception that the stock in outlet stores/malls are often extremely outdated. However, that is not the case and you can find items that are current and in season at discounted prices.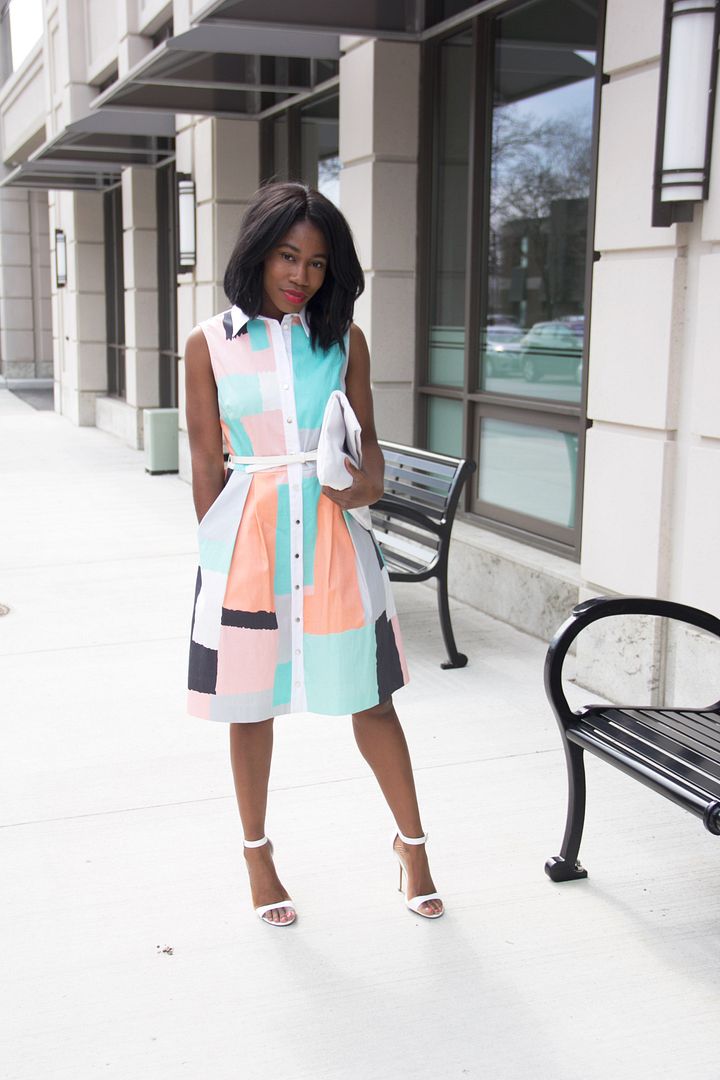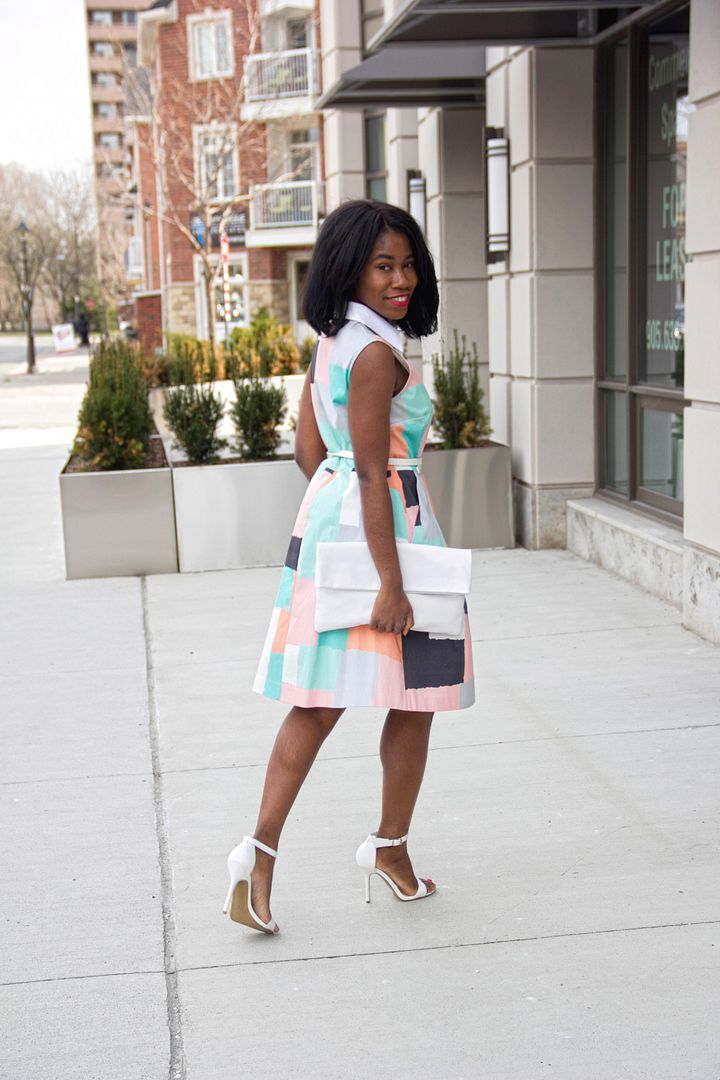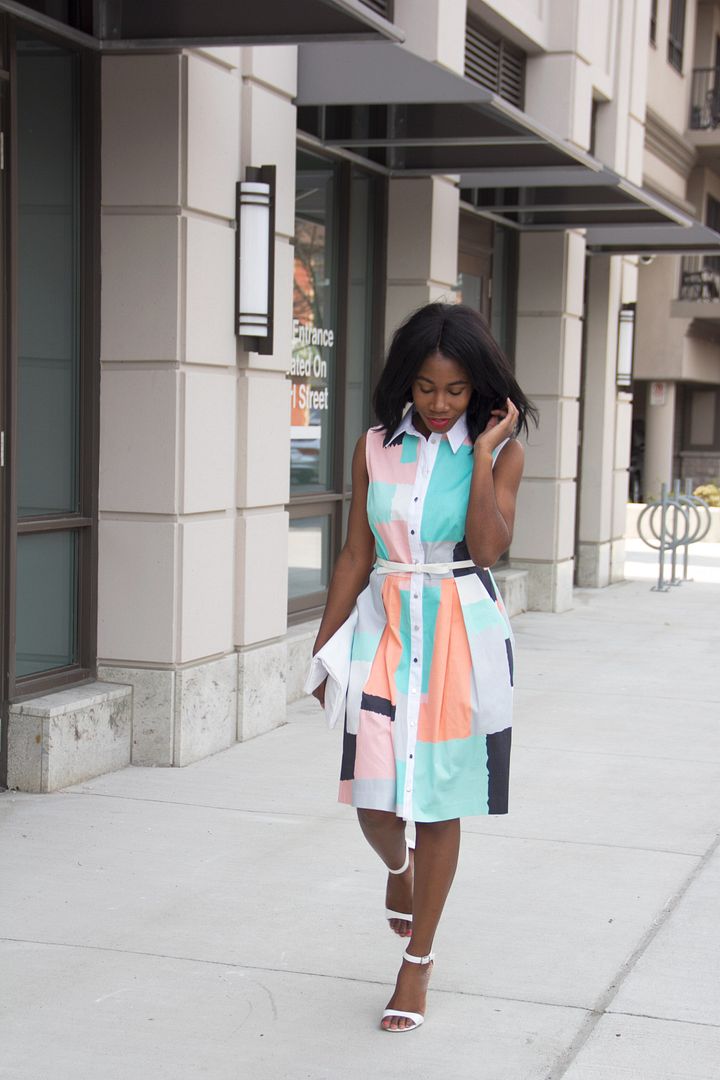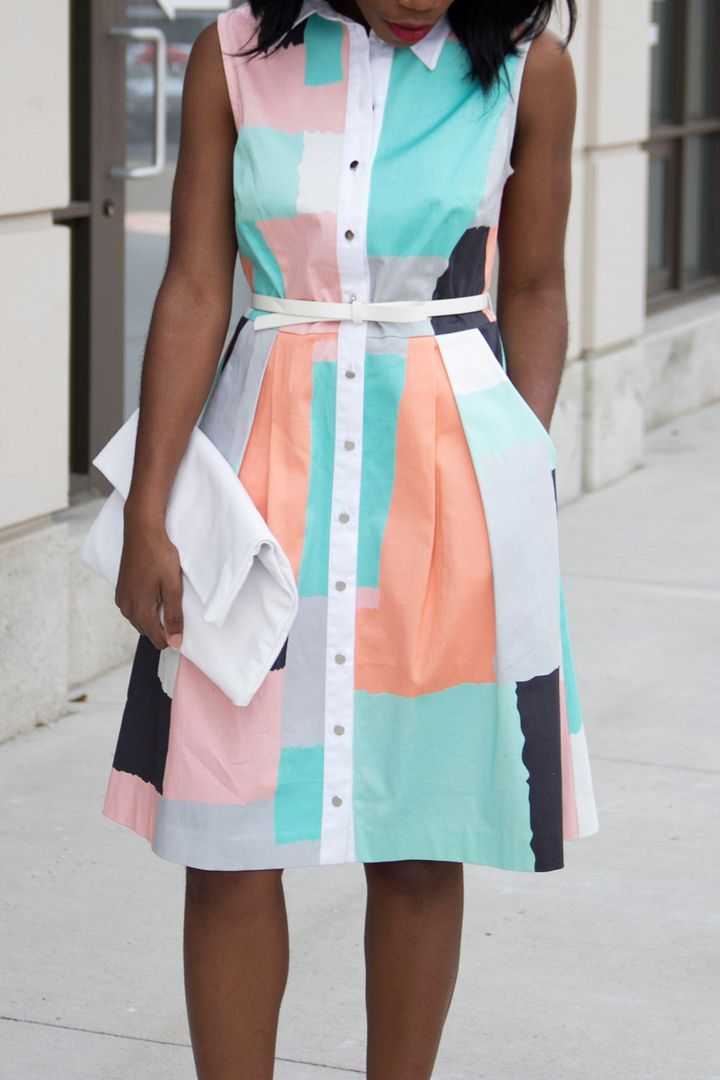 Photos by Carolina
It was not easy deciding what to put together because Dixie Outlet Mall has 135 retailers and there are so many amazing deals all the time. This dress from the Laura Outlet stood out to me the most. This beautiful patterned pastel dress is perfect for the spring season. I love the shape of the dress, the collar, the length and the silver buttons located on the front. Best of all, this beautiful dress was under $70 after being discounted 50% off the original price. As I mentioned in a previous post, I like to purchase items that mesh into my wardrobe seamlessly so I paired the dress with a white clutch and heels that I already had in my closet.
Hope you enjoyed the post. Please tune in later this week to see my other #dixiedeals
Until Next Time
Sincerely Miss J
Do you shop at Outlet Malls/Stores?
How would you style this dress differently?
Outfit Information: Dress: c/o Dixie Outlet Mall via Laura Outlet // Shoes: Sirens // Clutch: c/o SB clutch
Stay Connected and Follow Me on Social Media
Google + // Twitter // Instagram