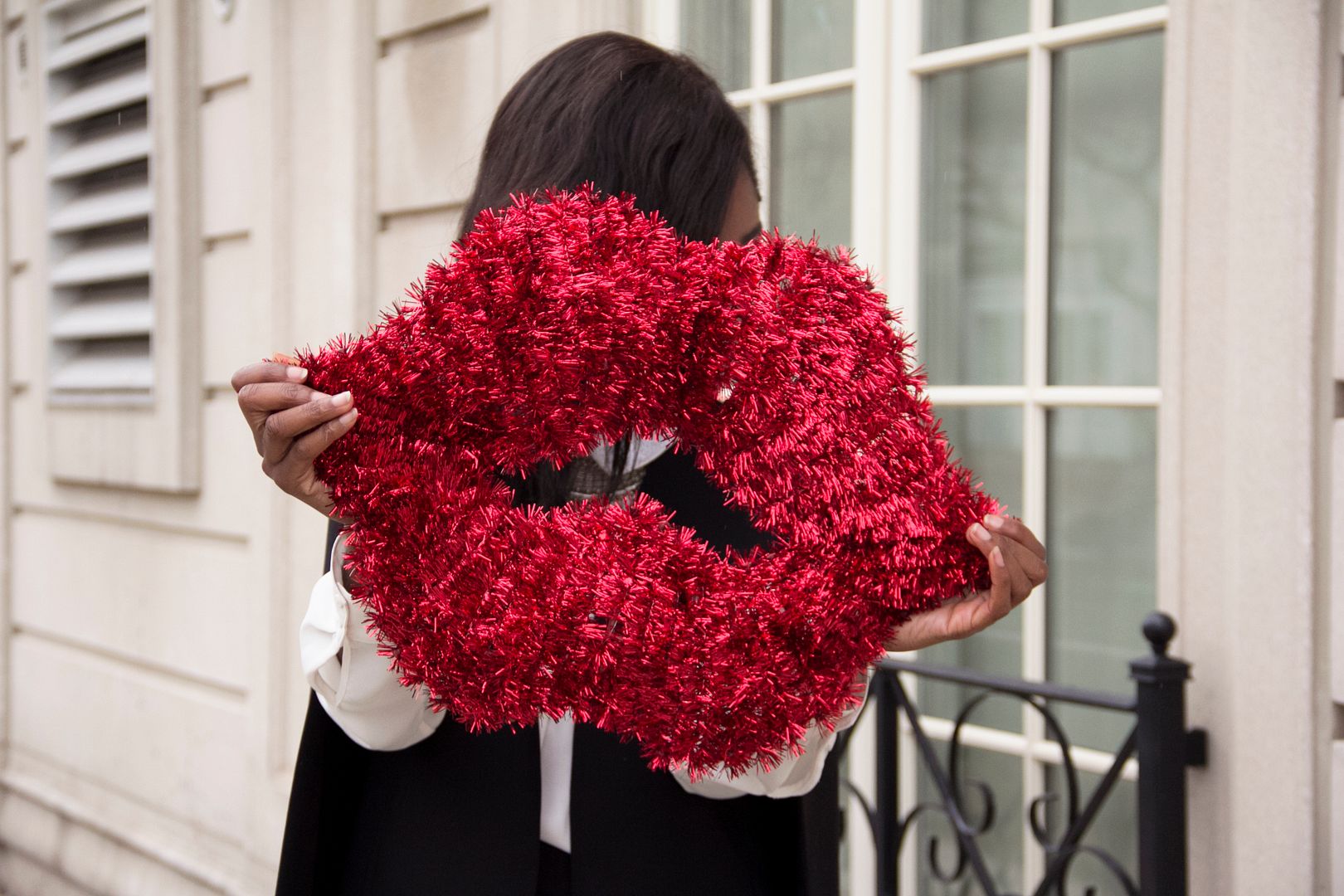 Valentine's day has never been that major of a holiday for me except when I was in elementary school. I use to love heading to the store and picking out Valentine's day cards to hand out to my fellow classmates. I remember saving the best messages and cards for my bestfriends and for any crushes I had that year.
For many individuals Valentine's day is a holiday that symbolizes love and how much that special person means to them. It's also an amazing opportunity to dress up and do something special.
I was requested to share some Valentine's day inspired outfits. I decided to go with a not so typical approach by skipping out on the reds, pinks, peaches and bows.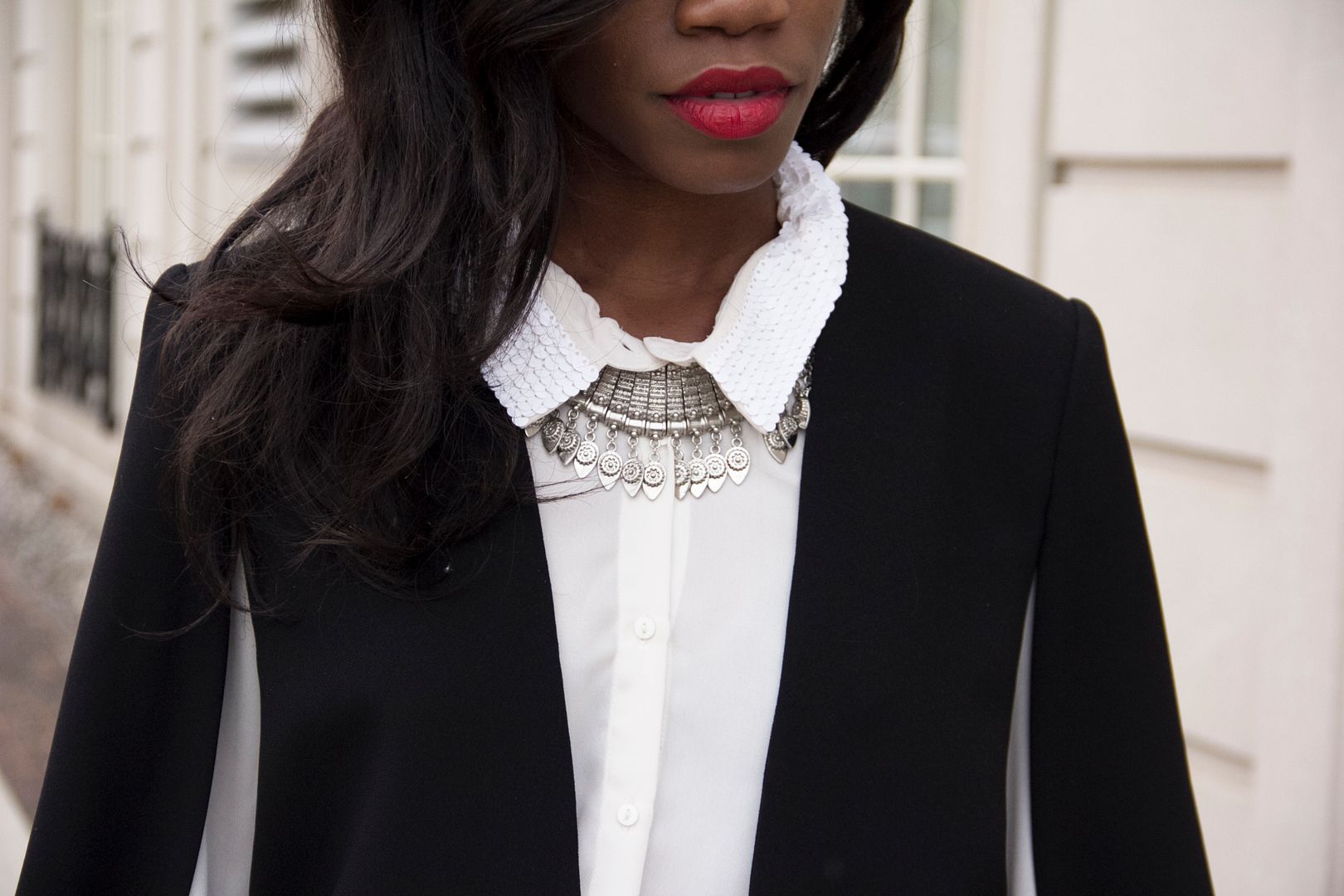 I decided to go with a tailored approach, appealing to women wanting to break out of the mold. However, I decided to add a twist by styling a cape blazer instead of a plain blazer for this suited look.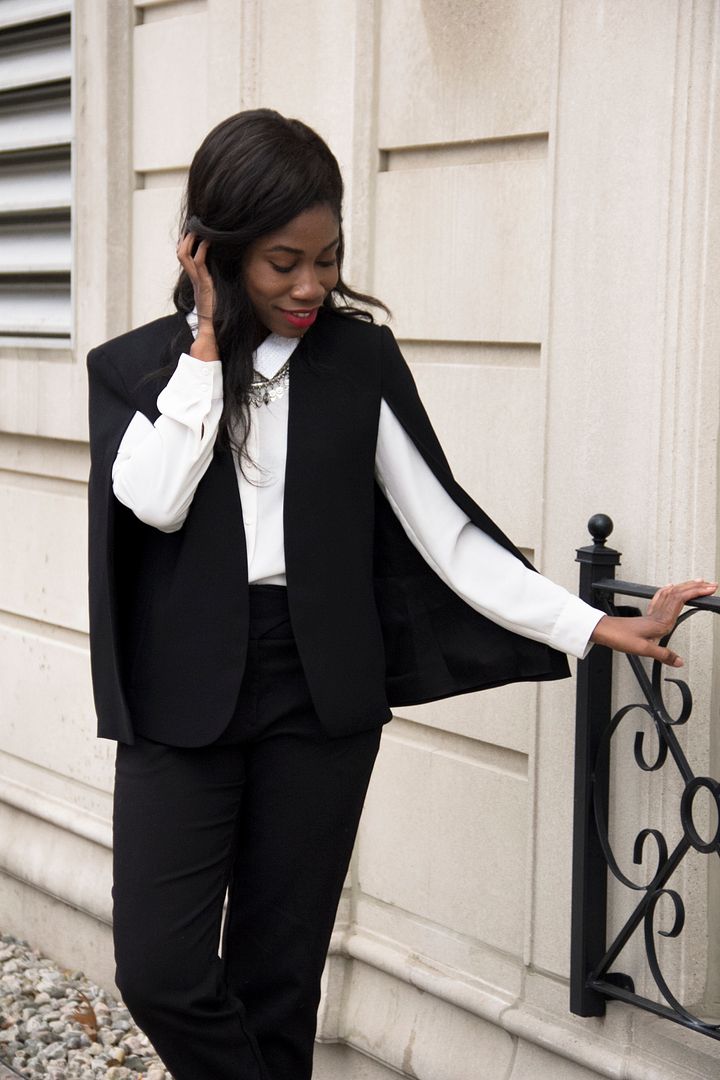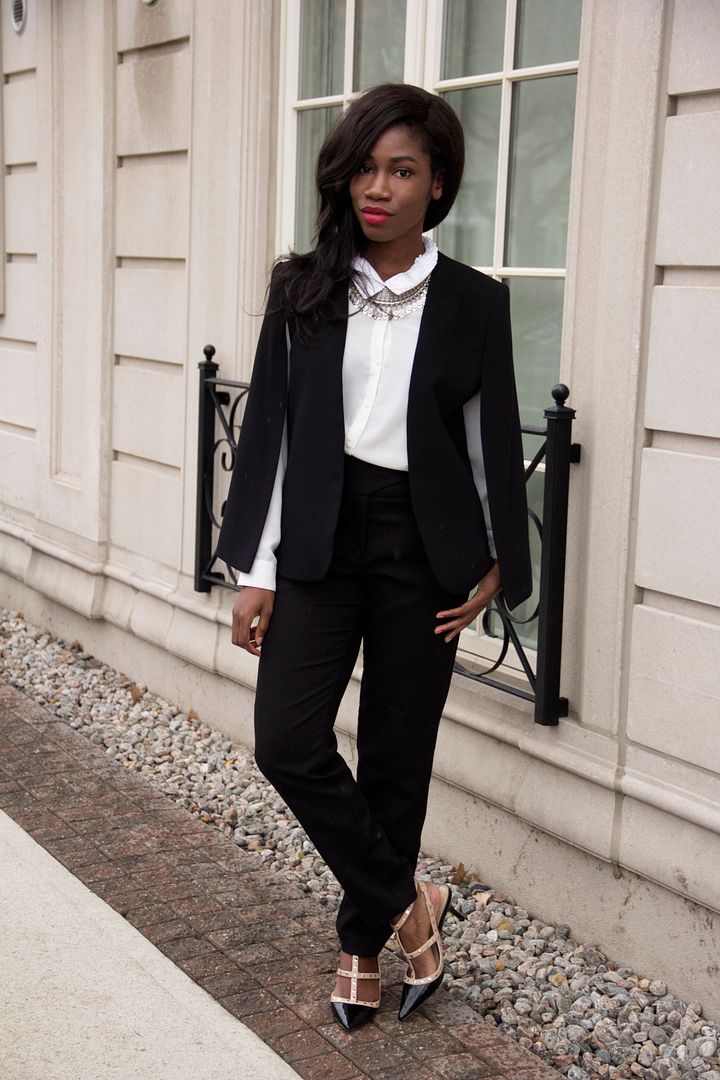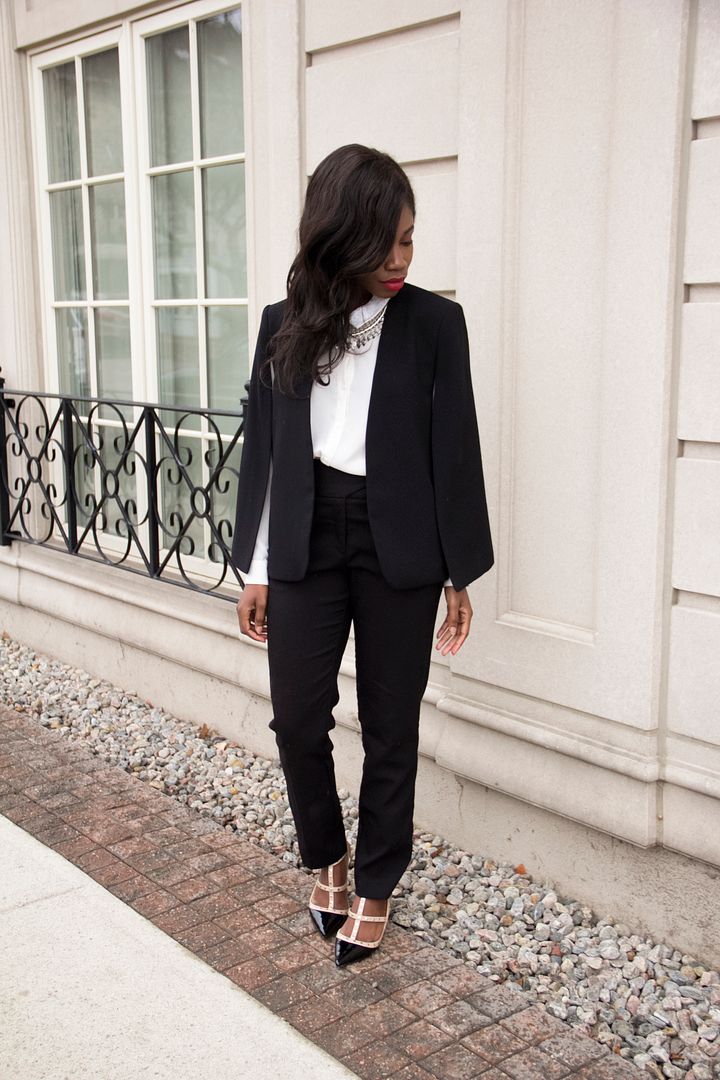 Carolina P
Although the look is simple, I think it's extremely polished and chic. It can be worn to a fancy dinner or a party. Lastly, the best part of this suit combo is that your guaranteed to stand out in the crowd.
Hope you enjoy the post
Until Next Time
Sincerely Miss J
What will you be wearing for your Valentine's day festivities?
Outfit Information: Cape: Zara // Trousers & Necklace: Dynamite // Blouse: H&M // Shoes: The bay
Stay Connected and Follow Me on Social Media