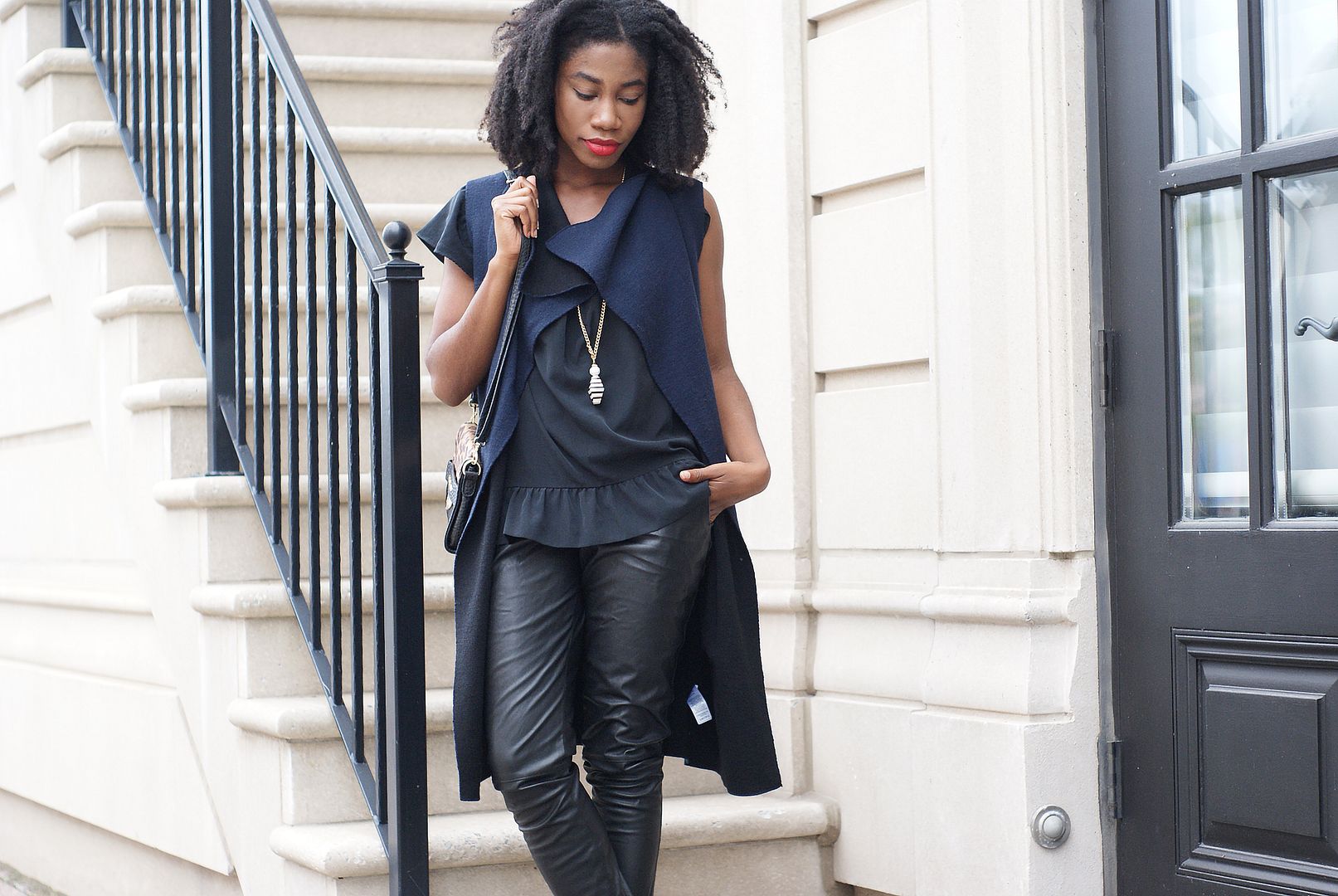 I absolutely love the concept of a
vest, and if it were up to me I would wear one all year round. I love layering things and vests make it easier for me to effortless layer pieces without looking too bulky.
Although, the weather has been amazing here in Toronto, it definitely wasn't short sleeve weather for me. Missing in the pictures is a simple black jacket , but I figured I'd omit it because you will see me in all kinds of jackets and coats soon enough.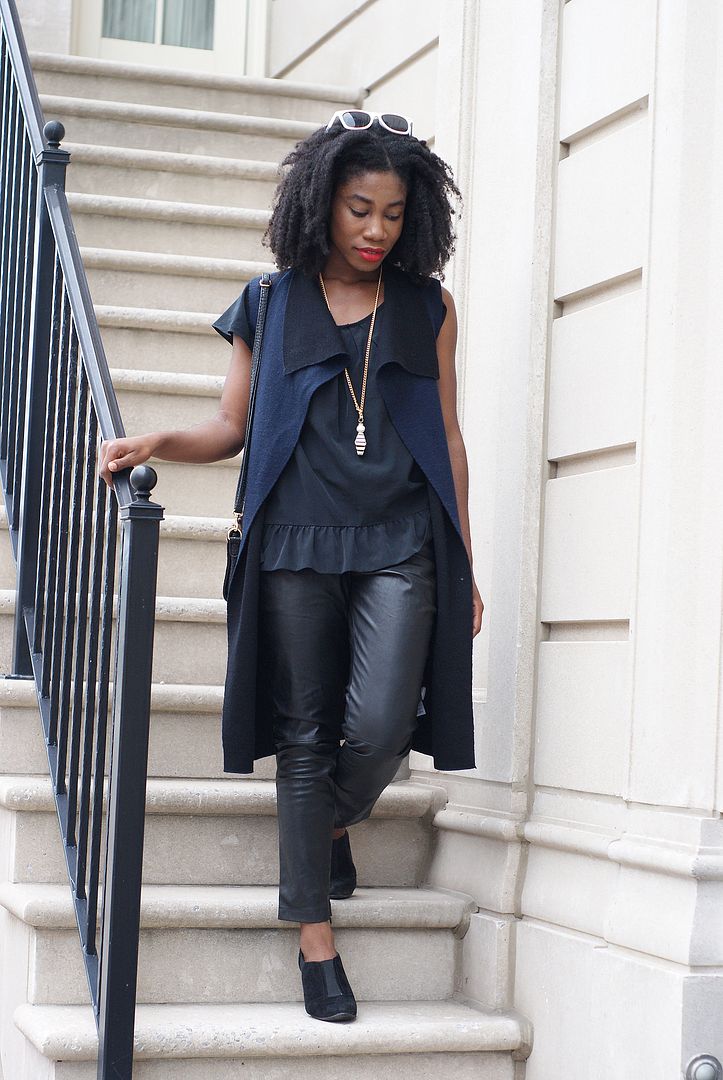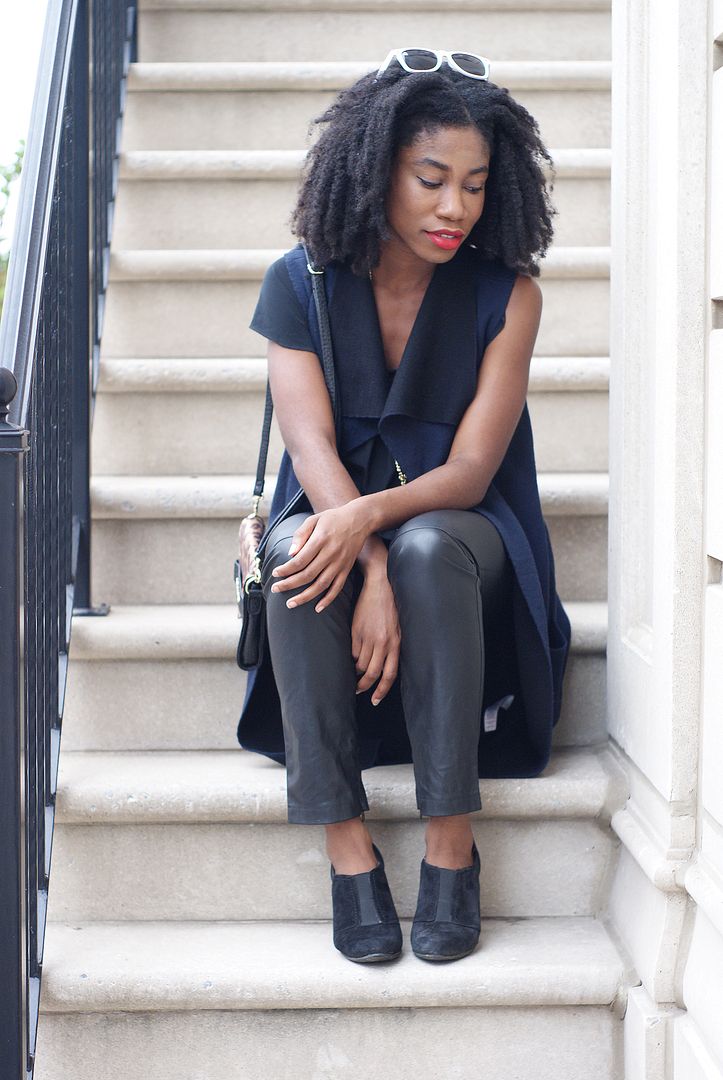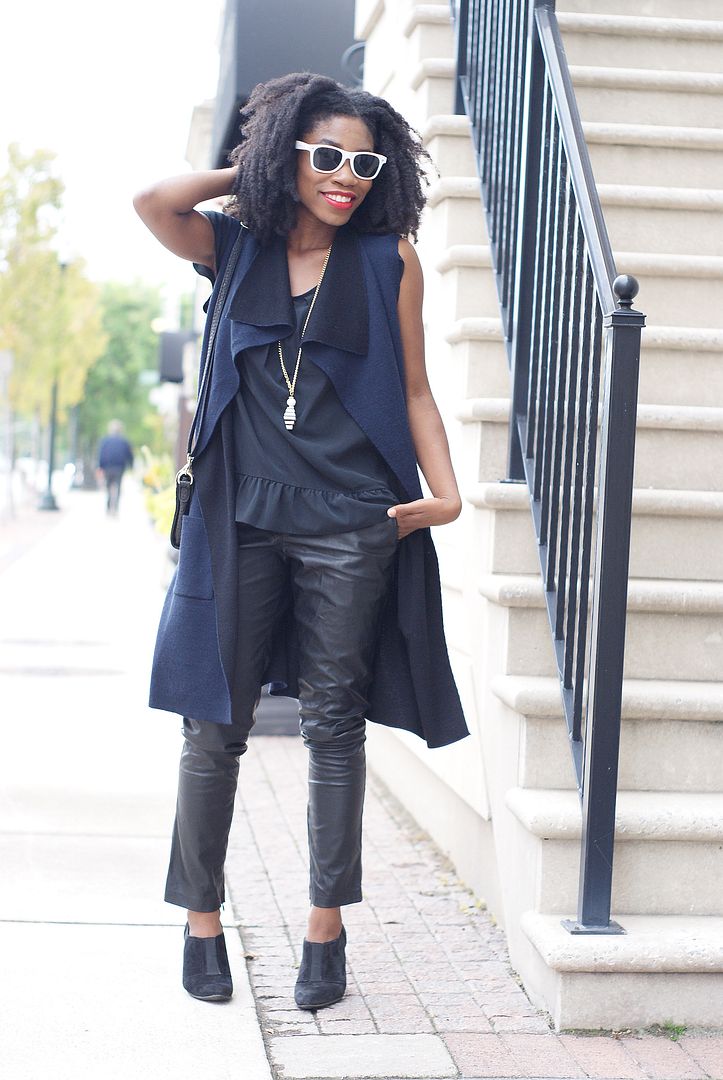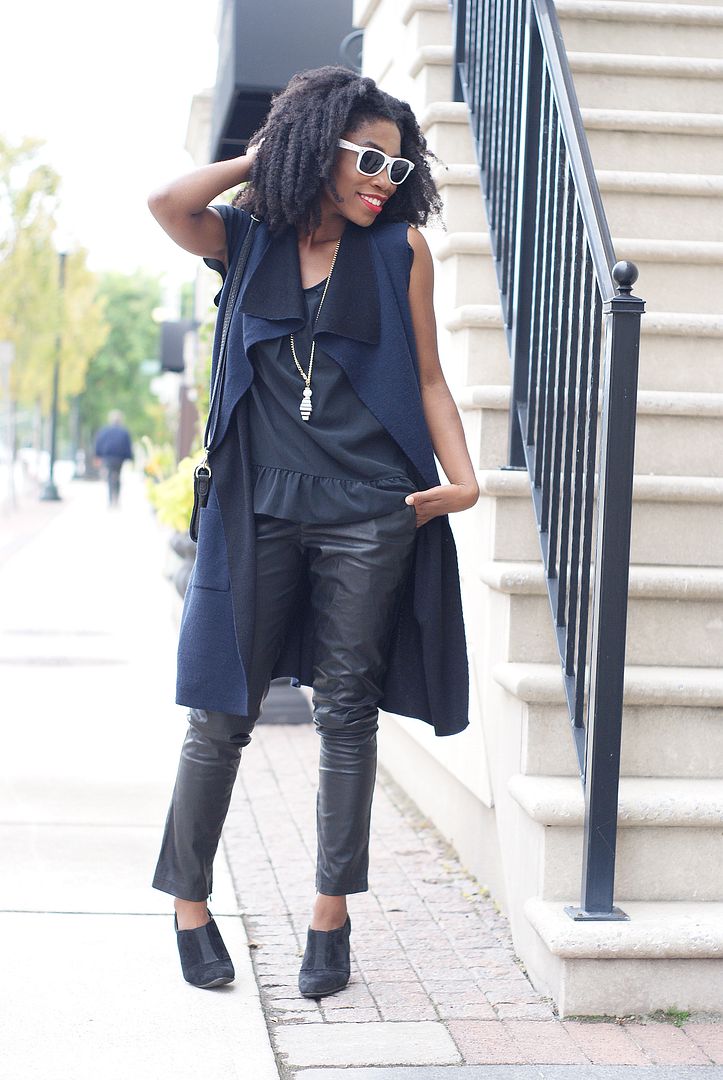 Photos by Clover D
I had way too much fun shooting this look and more than ever love shooting outfit looks these days. What you don't see is the behind the scenes of laughing, dancing and acting silly. I've gotten to the point in my style where I wear "what I like", "when I like" and "how I like". One thing I have embraced is keeping my wardrobe versatile and fun. This outfit is a mix of suede, knit and faux leather. Giving a simple outfit an interesting twist
Hope you enjoyed the post
Until Next Time
Sincerely Miss J
Outfit Information: Blouse: Thrifted // Vest: Winners // Pants: Thrifted // Booties: old // Bag: Payless // Sunglasses: Gifted // Necklace: Closet Sale
Stay Connected