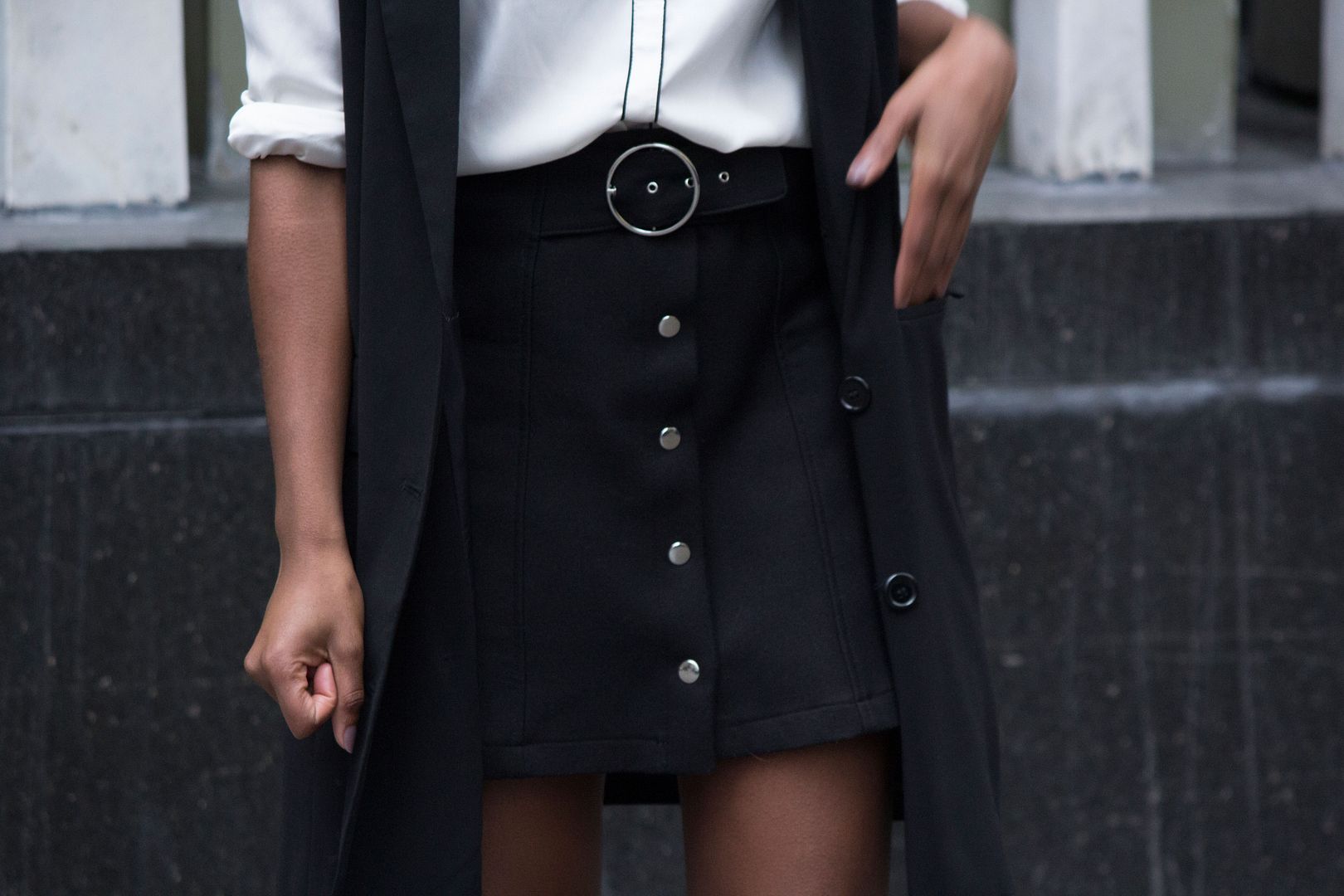 I've been pretty behind posting on the blog compared to what I have been sharing on instagram. So if you follow me on instagram my apologizes if you may have seen this outfit in its entirety already and have been waiting for details.
As a person who loves print, pattern and color there is still something intriguing about the monochrome look for me. Plus, I have a lot of black and white in my wardrobe so it comes naturally that I find myself putting together these shades often.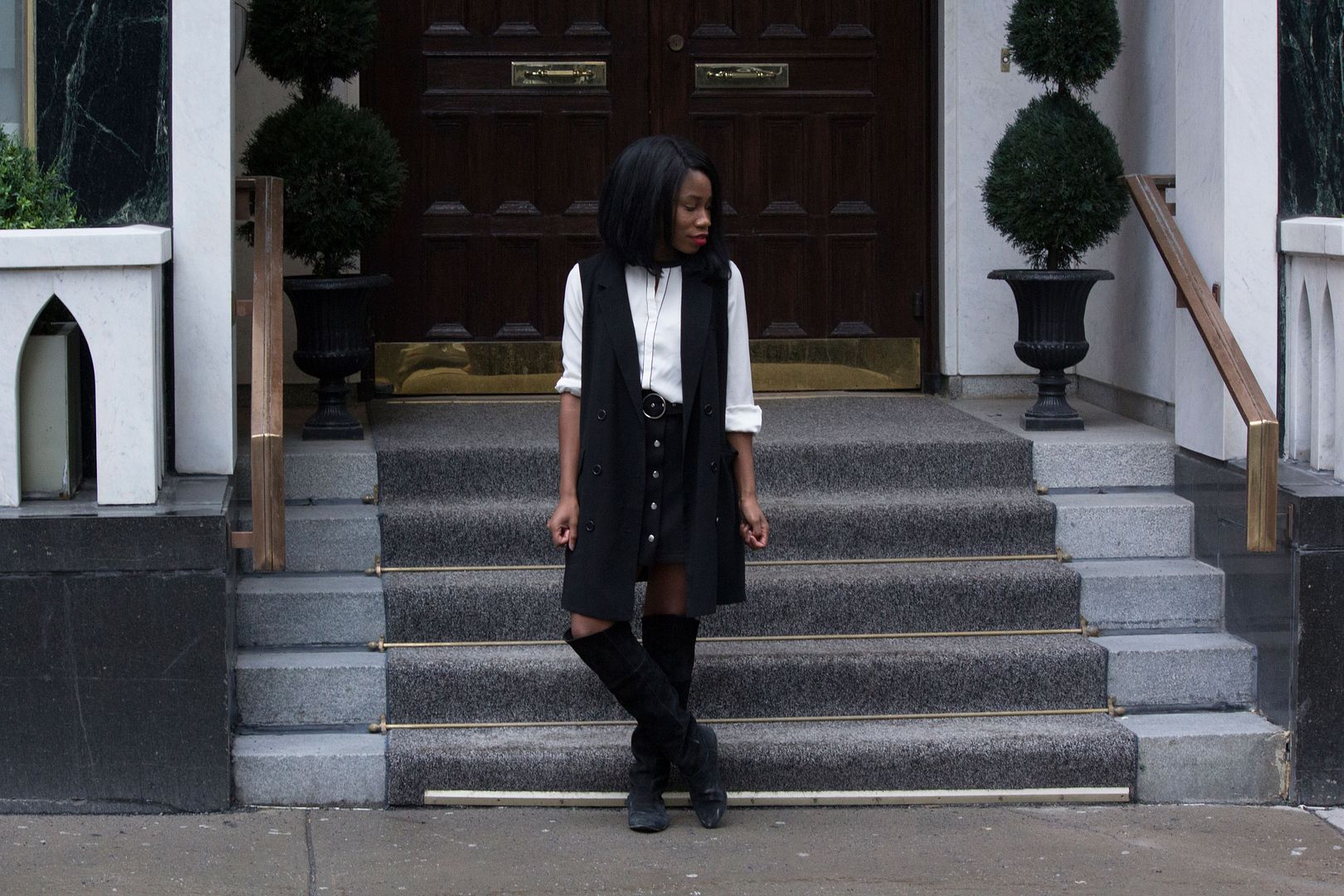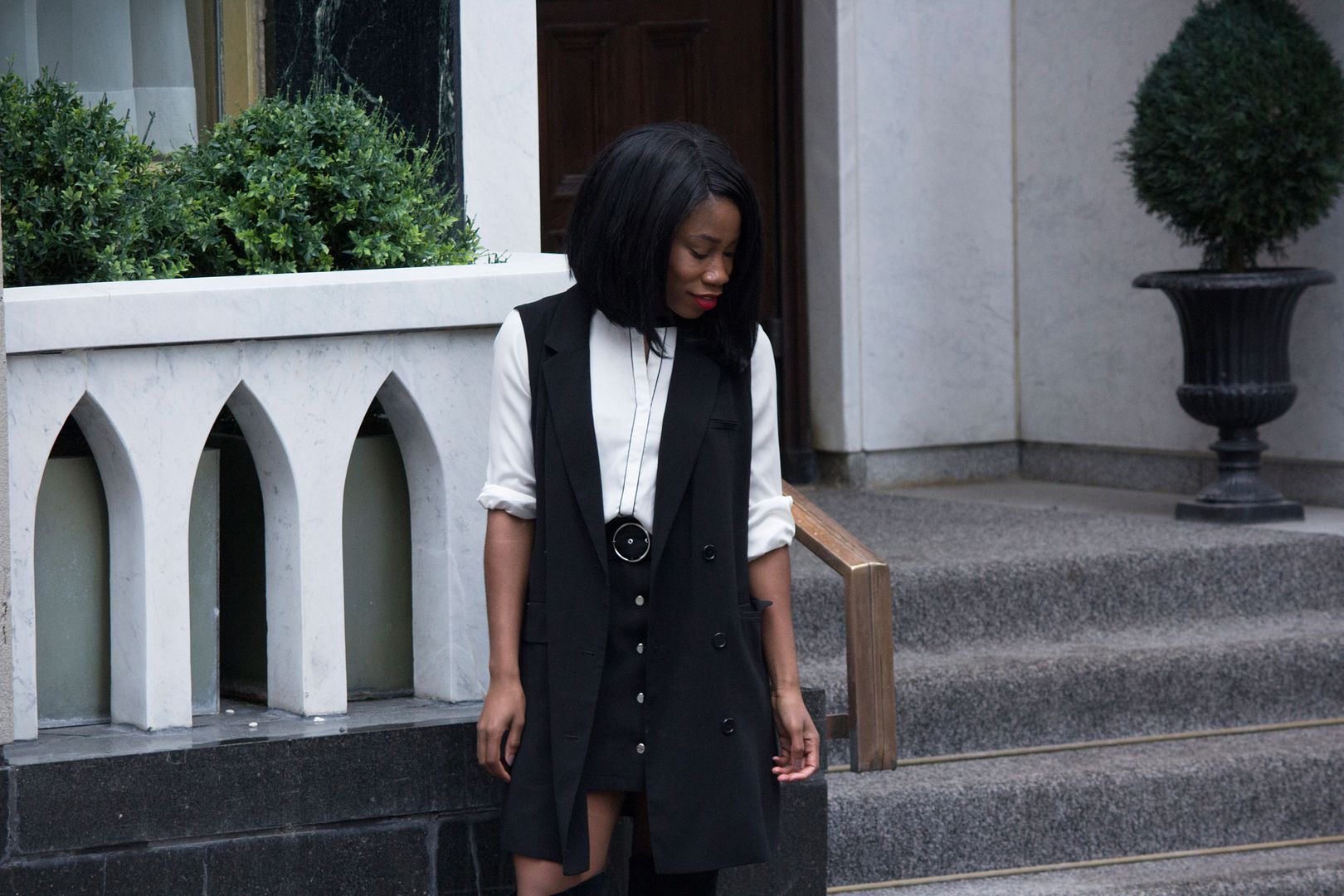 As I went through these pictures I could not help but chuckle because behind these beautiful images is a long story. These pictures were taken by my significant other who is not a photographer and this was the second attempt at them because the first attempt was an epic fail. There were various challenges with the camera, the cold weather, mud, pedestrians, and him not knowing how to shot an outfit post. It was a big change from shooting with my blogger friend.
I've learned the hard way that it's not always easy to involve your friends, family or your significant other in your "blogger world" when they don't know very much about it. I've also learned to try to keep a healthy separation between my life and my blog life to avoid sounding annoying but it's not always that easy. However, I'm thankful that my family, some friends and my significant are supportive of the blog most of the time.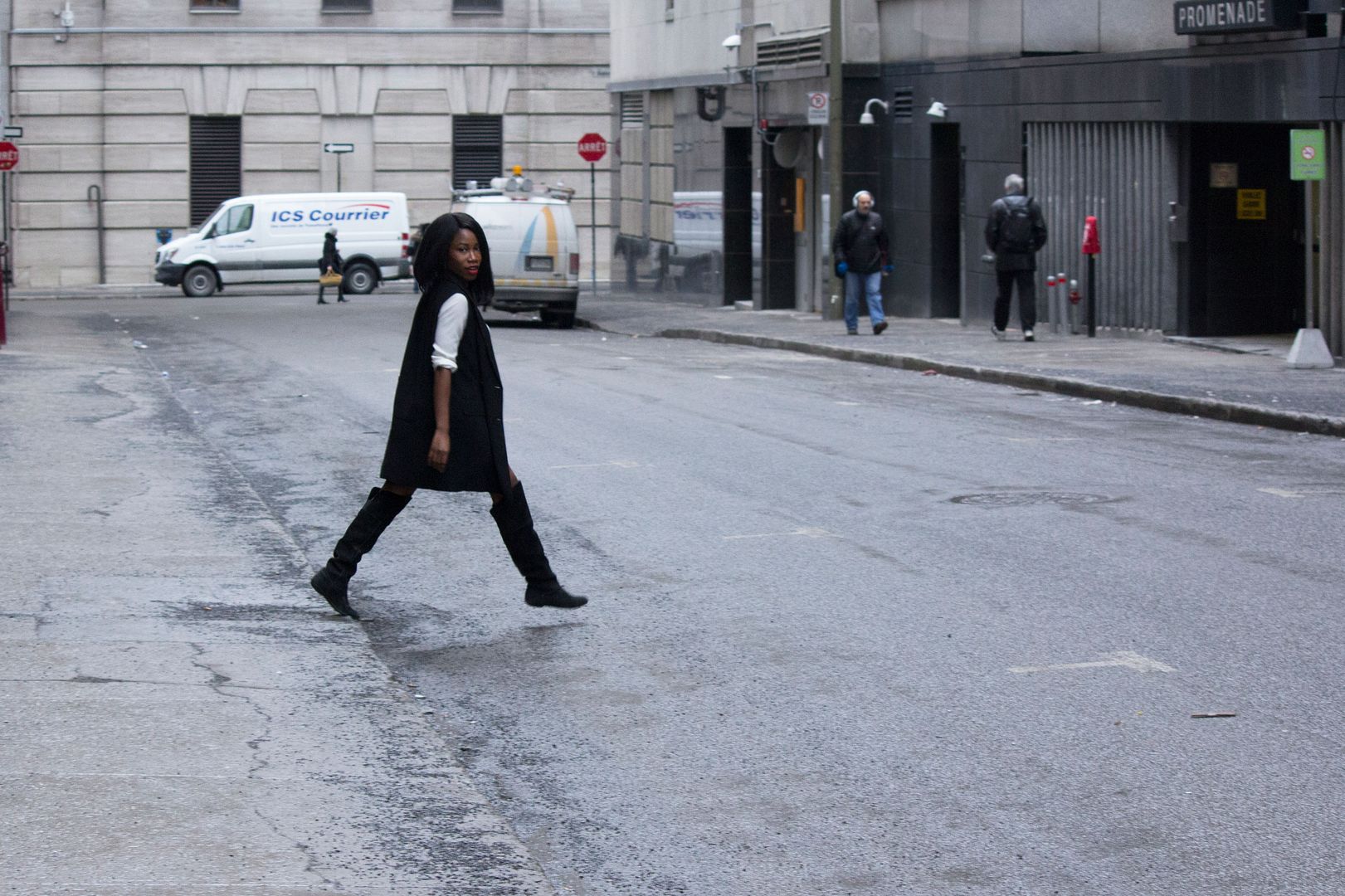 I decided to pair this front bottom up skirt with a vest that doubles as a dress and layered it on top of a white and black blouse. I finished off the look with knee high boots to keep warm. The look is simple but the layering added some sophistication to it.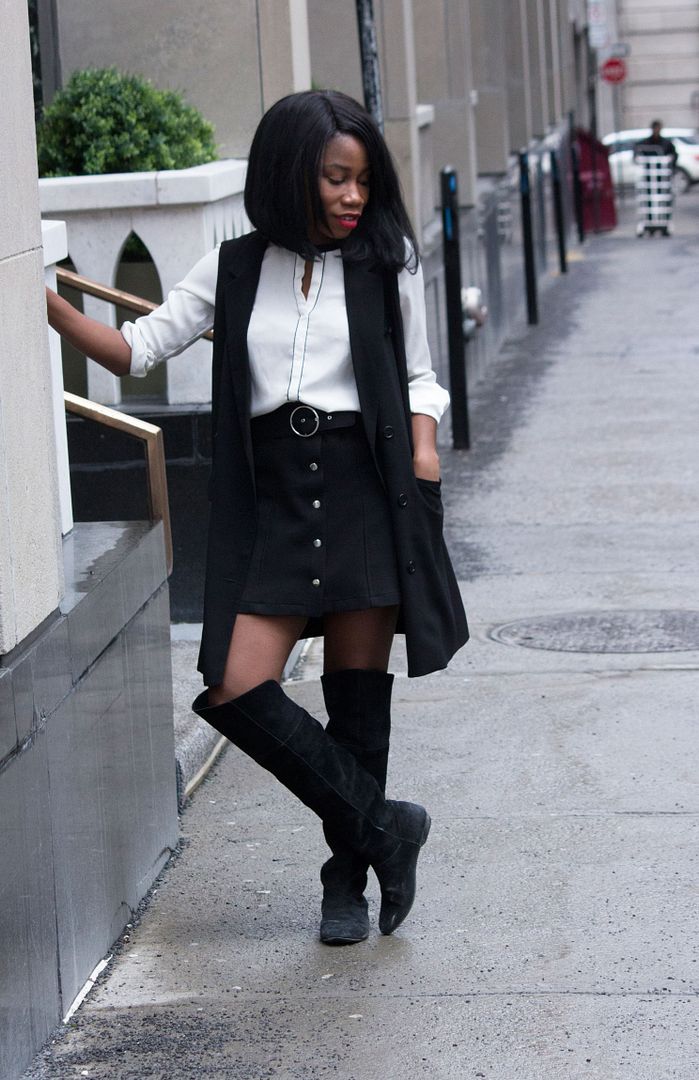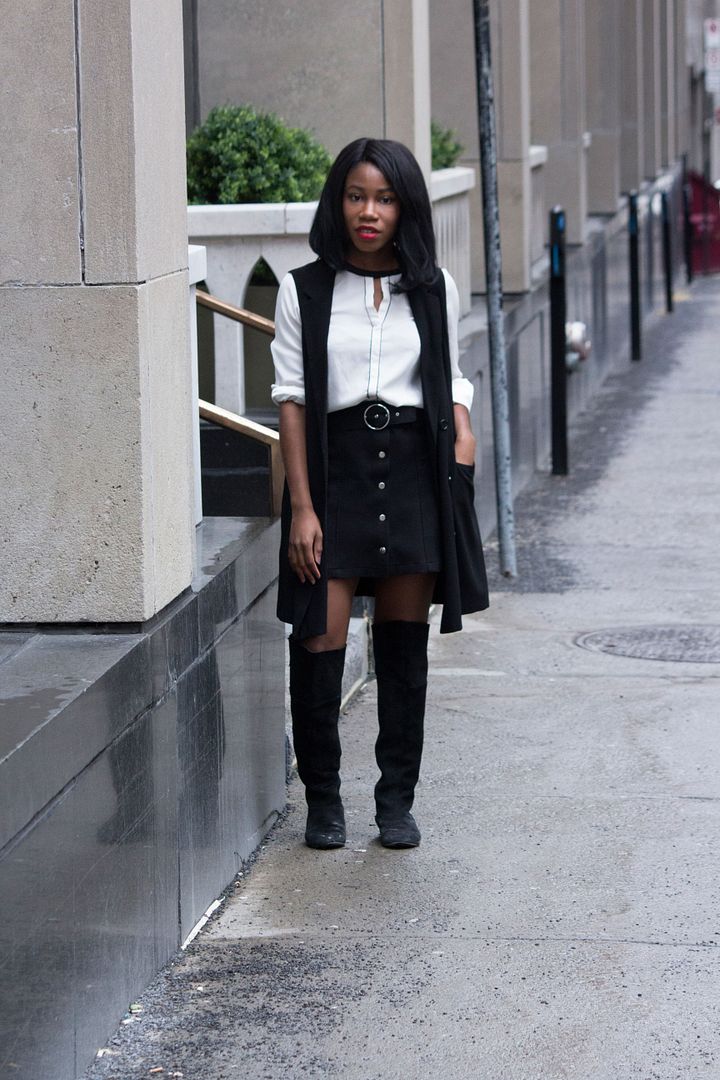 Photos by: Ben K
Hope you enjoyed the post,
Until Next Time
Sincerely Miss J
How would you style this outfit differently?
Do you find it hard to separate your real life from your blogger life?
Outfit Information: Skirt: Zara // Blouse: Ann Taylor // Vest: Forever 21// Boots: Unknown ?
Stay Connected
Google + // Twitter // Instagram