Happy Saturday everyone! This week has been a whirlwind kind of a week.  It's been so busy that I have not had a chance to keep up with blog posts or updates to my social media channels. I've also been busy behind the scenes re-designing the blog and shooting some exciting content. What do you think of the new design?
I absolutely adore it and it really has me excited to continue blogging.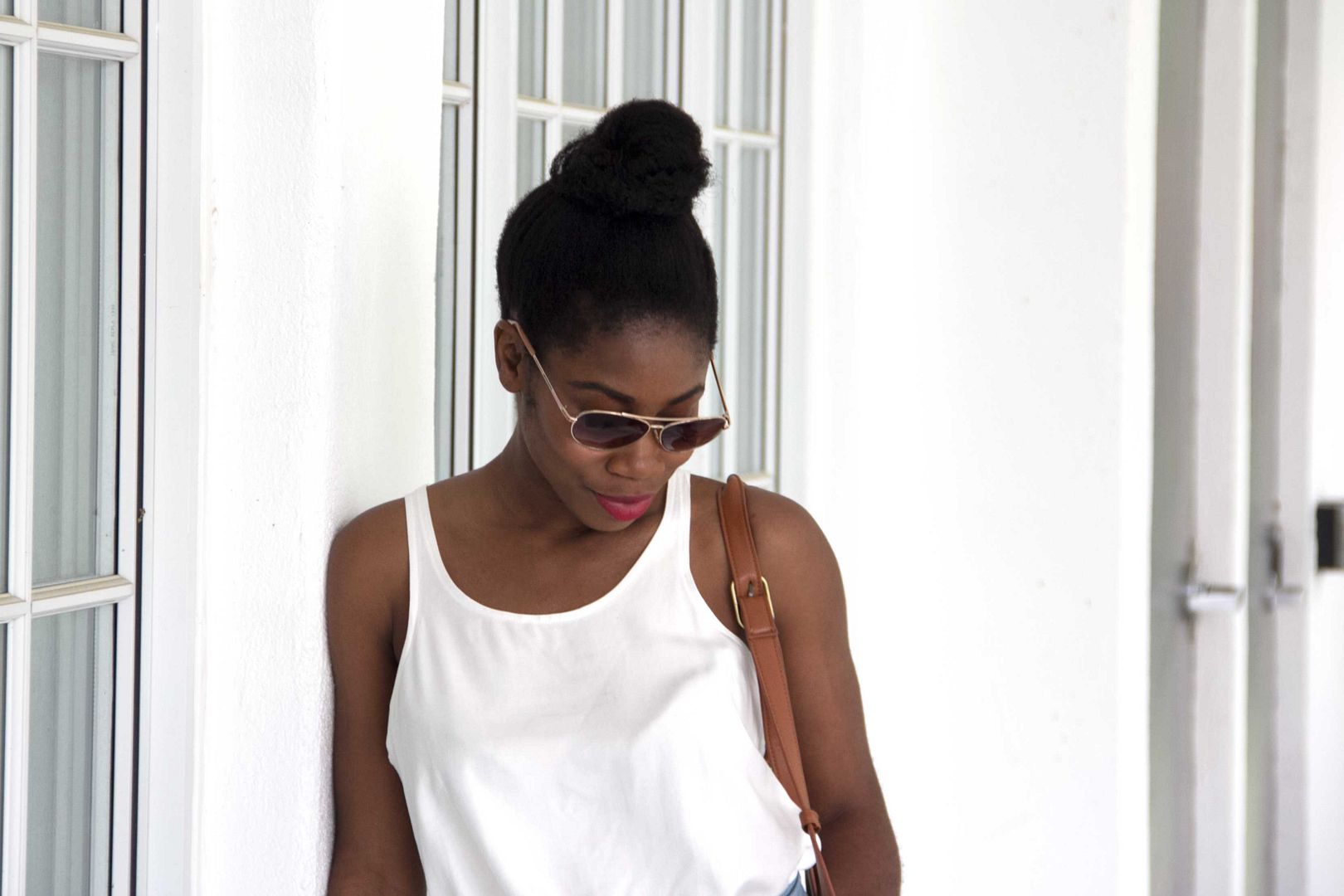 Last week, I shared a fun pair of  DIY pom-pom sandals (found here) with you.  Today's post shows how you would style them.
The sandals are attention grabbers and I decided to pair them with my trusty minimal white dress so that the sandals remain the focus. I first styled the Sara Duke Tanner dress, here.
The weather has been on and off with periods of humidity and heat. As a result, I've been into  fuss free fashion lately, and have been sporting a basic high bun.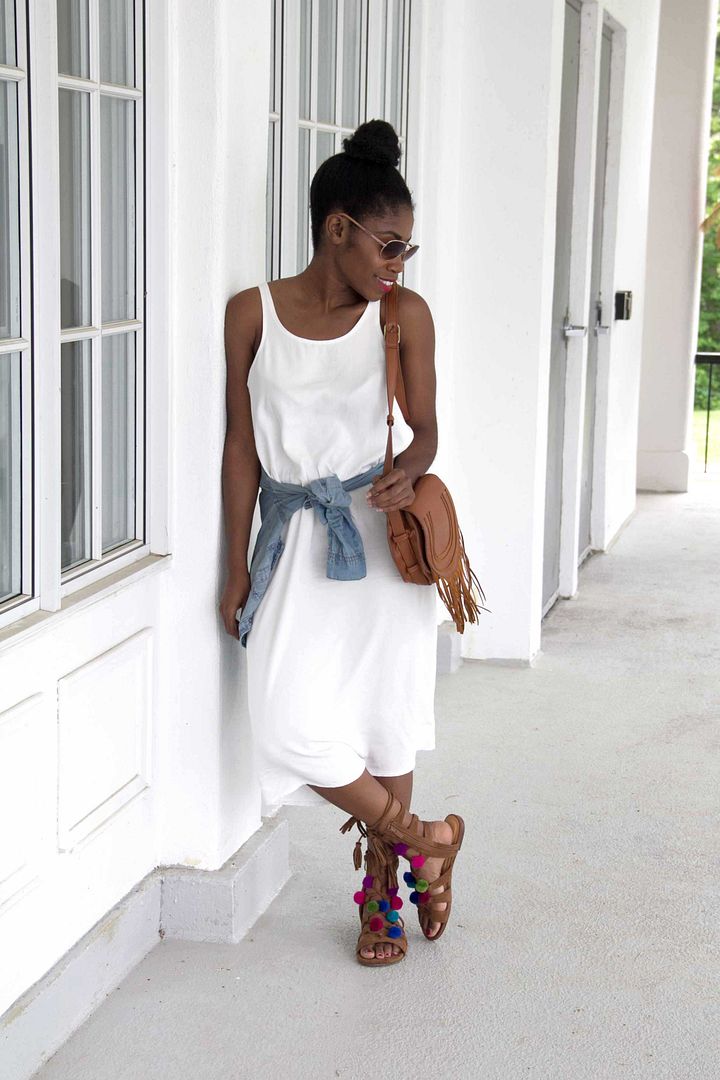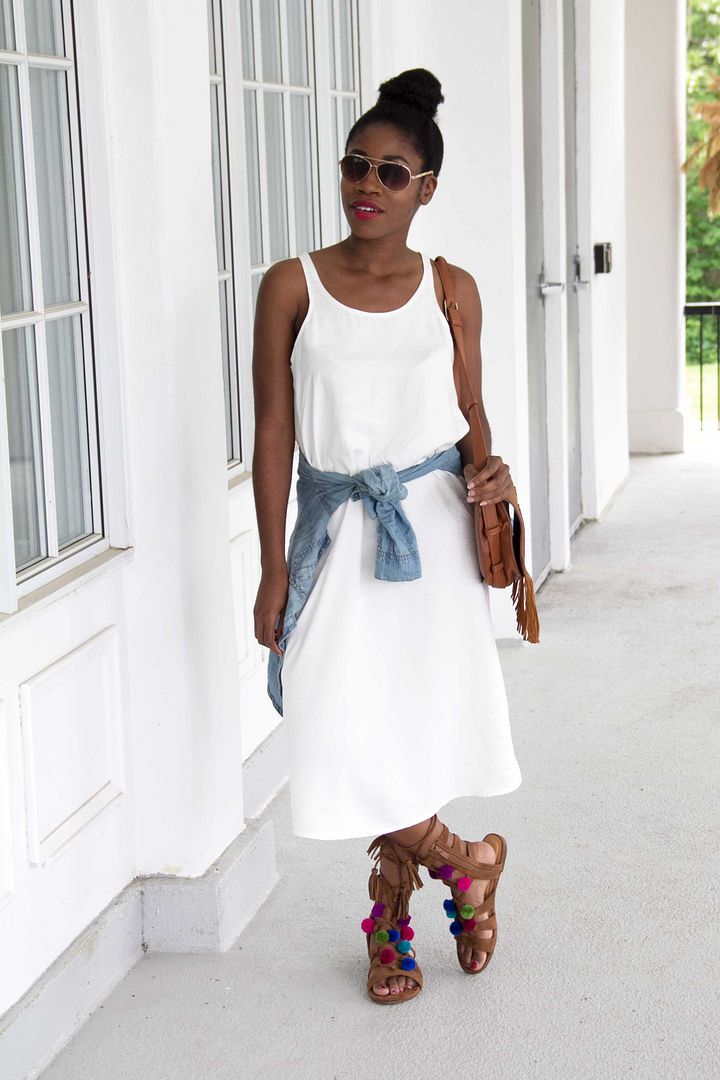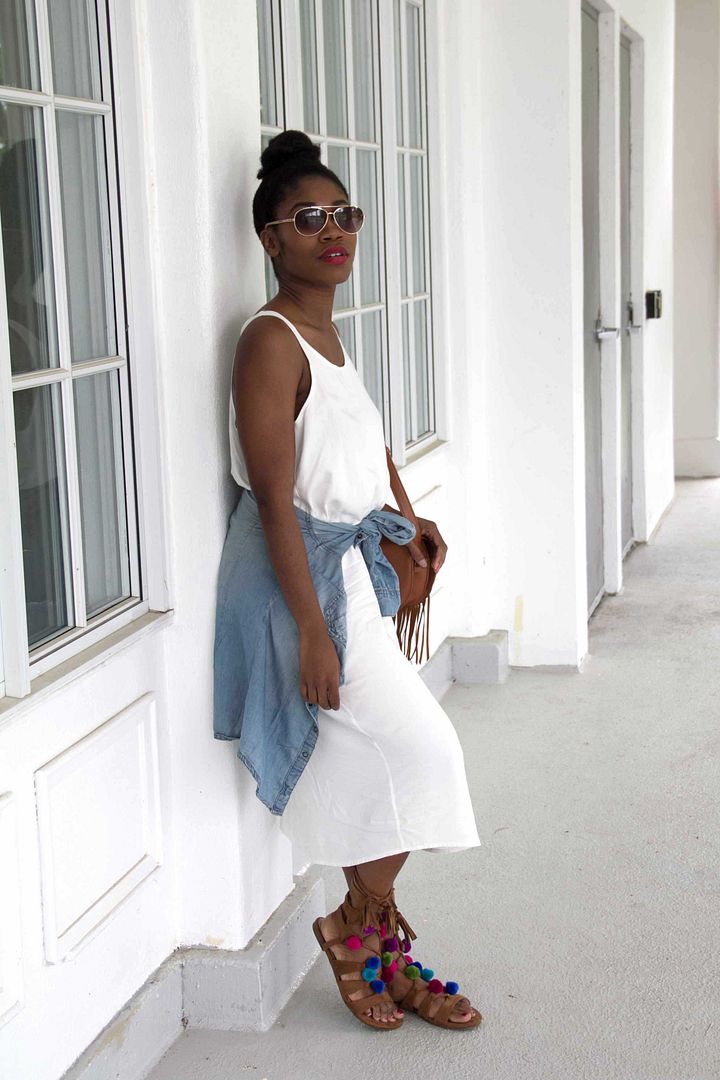 Photos by: Carolina P
Hope you enjoyed the post
Until Next Time
Sincerely Miss J
Outfit Information: Dress: c/o Sara Duke (here) // Sandals: DIY (DIY Pom-Pom Sandals, here) // Denim Shirt: Dynamite // Bag: Thrifted
Stay connected and follow me on social  media