This week I had a discussion about what makes a successful blog with some blogger friends. Of course things like large followship, likes and statistics were the central focus of the discussion. But as we were talking I couldn't help but think to myself 'it would be nice to have a large following, but how successful would you be if you had to compromise your morals or hated what you were putting out there, just for the sake of maintaining your numbers?'…..
I realized that an aspect of having a successful blog that is often forgotten is "passion". Sometimes passion and loving what you do is enough to justify why you're doing it, and for some individuals that equals success.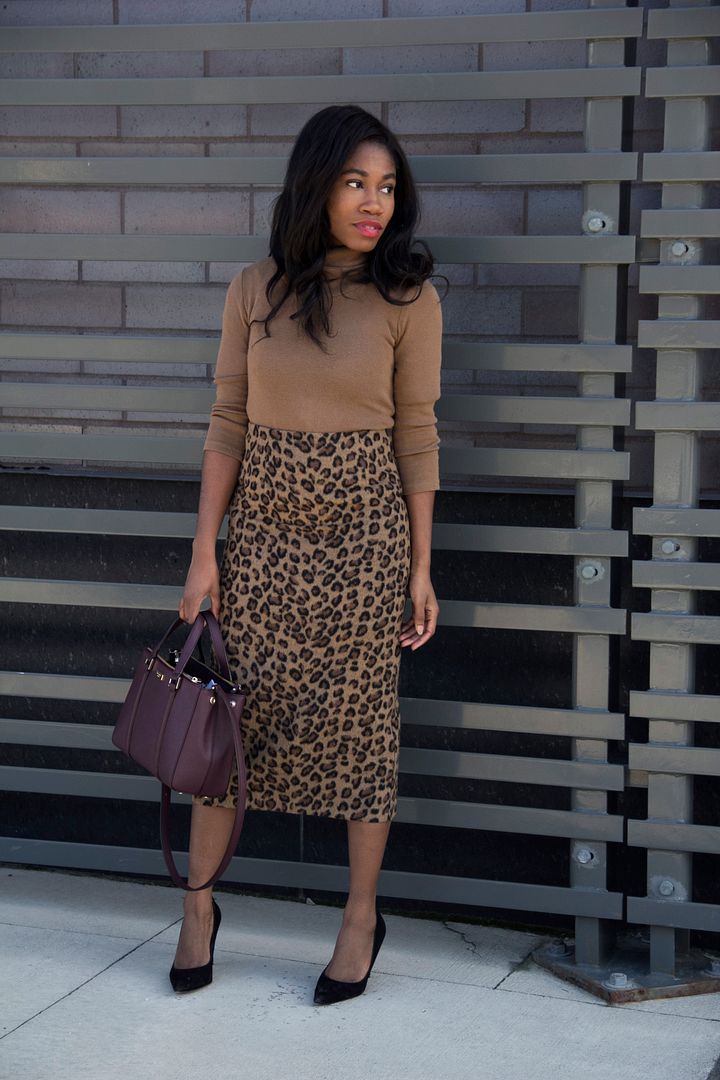 Photos: Carolina P
For this outfit I decided to pair this camel dress, styled as a shirt with this midi leopard print pencil skirt. The skirt is an oldie but a goodie that I acquainted from a girlfriend years ago. I finished off the outfit with a wine coloured bag and black heels.
Hope you enjoyed the post
Until Next Time,
Sincerely Miss J
How do you measure your blog's success? How would you pair this midi pencil skirt?
Outfit Information: Top (dress): Thrifted // Skirt: ASOS // Heels: thrifted // Bag: Kate Spade
Stay Connected and follow me on social media
Google + // Twitter // Instagram