Recently I've been seeing jumpsuits everywhere from on television to in stores. Jumpsuits in black are quickly gaining popularity and are becoming the new must have alternative to the LBD ( little black dress).
Jumpsuits come in various colours, styles and fabrics so there is always something for everyone.
Luckily for me I found this particular one in the back of my closet, which I purchased years ago.
I then paired this plain black jumpsuit with this vintage gold sequin blazer, however it can be paired with many other different items.
As part of my no shopping challenge for the month of March, I've been forced to utilize what I already own. I will be honest, I have not been able to completely curve my habit of shopping, but I have generally been doing well with not buying.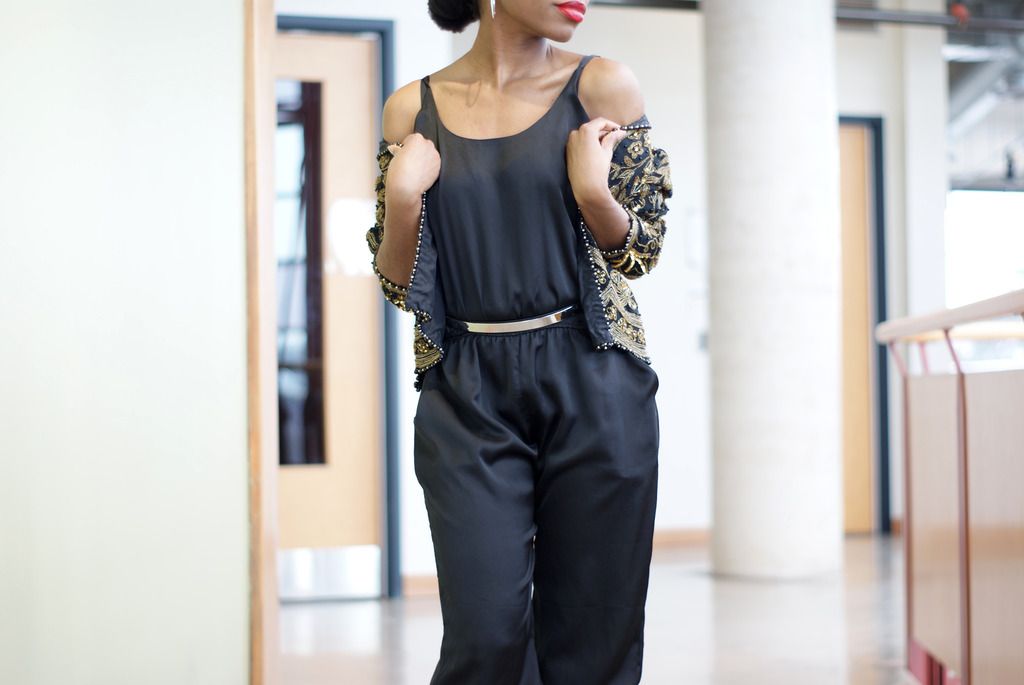 Want to be able to shop your own closet successfully?
Here are three general tips to shop your closet:
1. Know what you have: that means regular closet cleaning and organizing
2. Invest in more classic and basic items that never go out of style and make sure to take good care of them so you have them longer (example of basic pieces :white button-up, a great fitting pair of jeans)
3. Be creative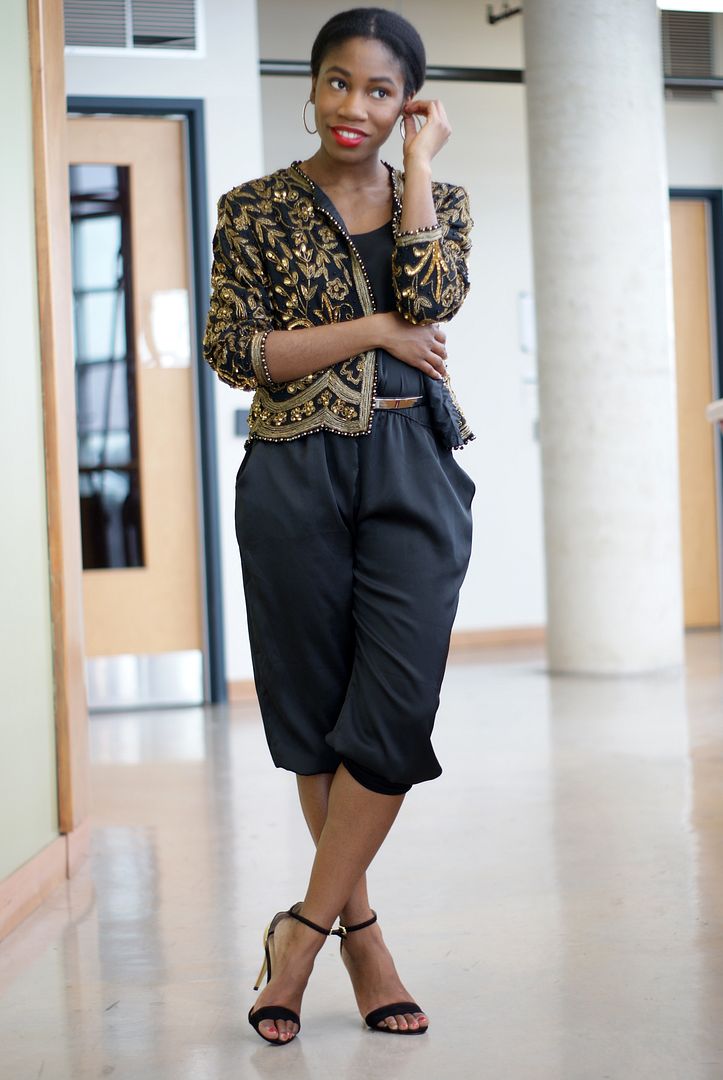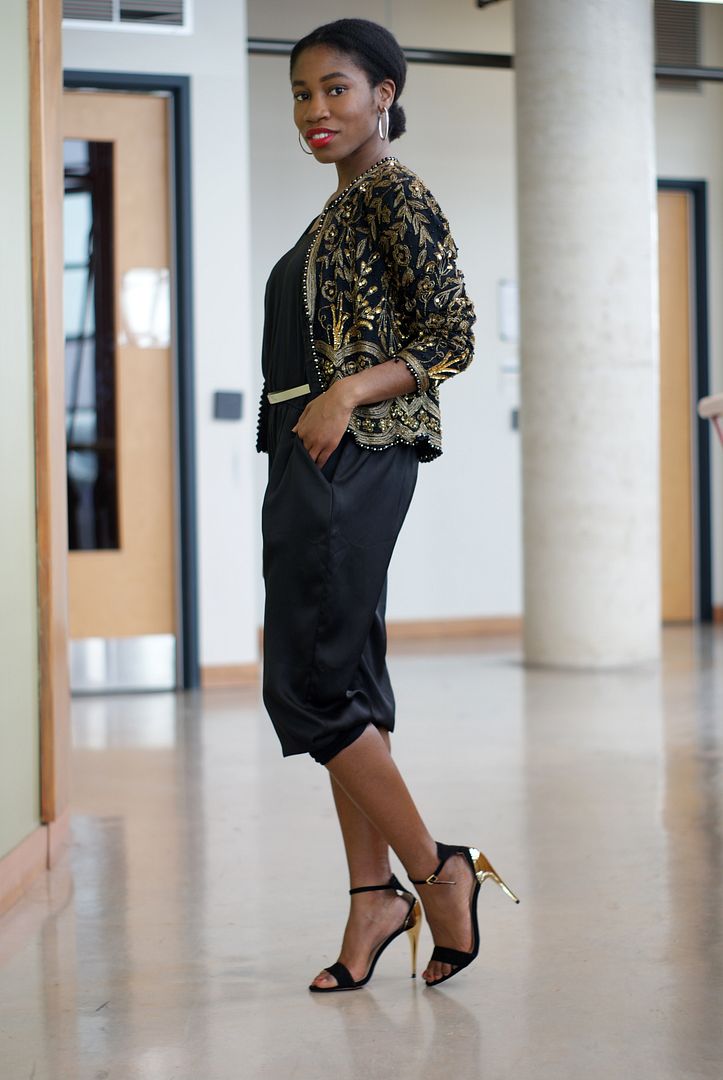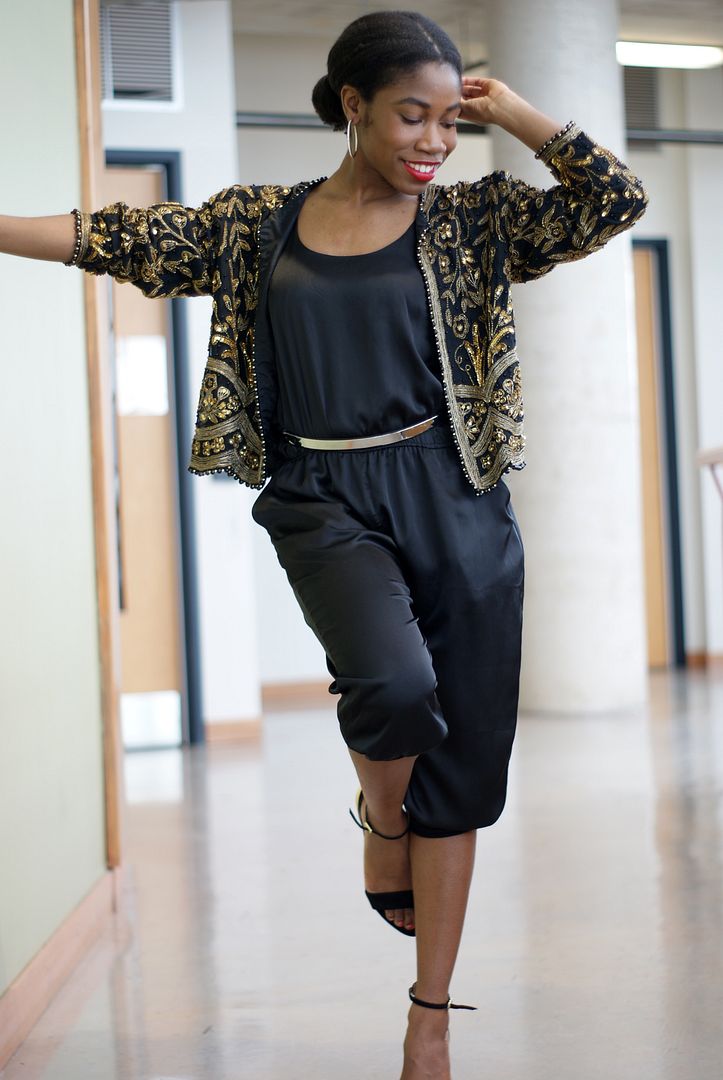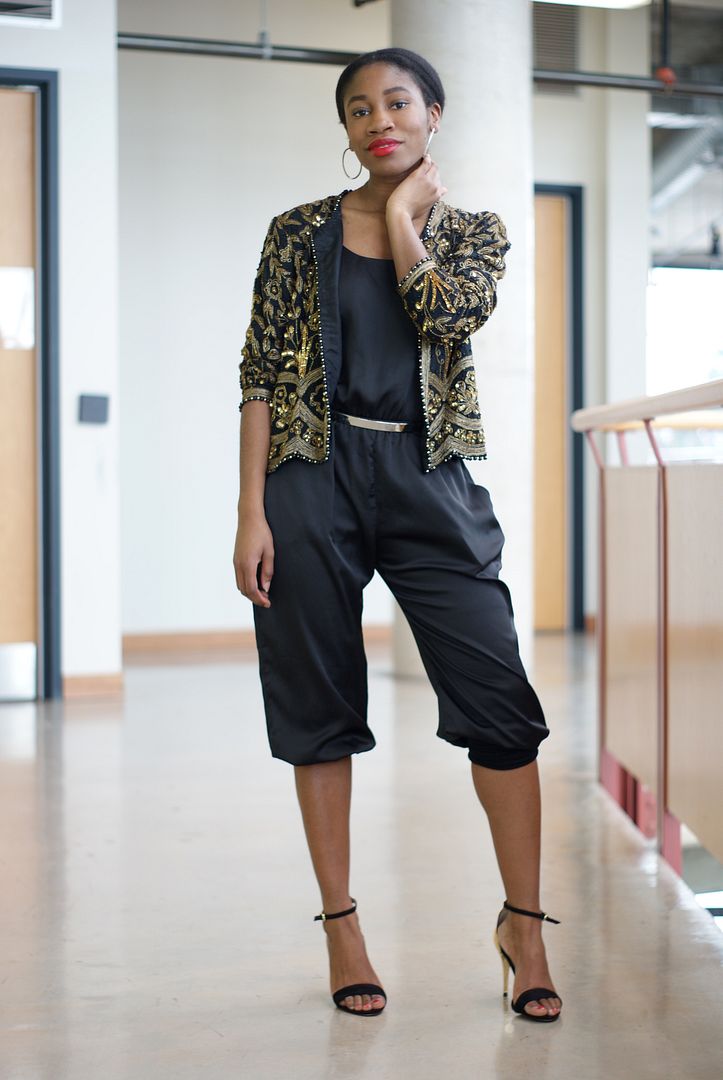 Photos by Clover D
I also want to thank all of you who read and support the blog. Thank You!
Secondly, I wanted to introduce and thank my new contributor to the Sincerely Miss J blog, Shubila Khonga. Lastly, I wanted to thank my little sister, Cover who does all the photos and the graphics on the blog. You all will meet these wonderful ladies really soon and together we are hoping to bring you more amazing content.
Hope you enjoyed the post and I hope I inspired you to try something different during your next night out
Sincerely Miss J
Would you ever consider wearing a jumpsuit instead of a dress to an event?
Outfit Information:
Blazer: Thrifted (vintage)// Jumpsuit: ? but other options here and here, Belt: dynamite // Shoes: Zara ( old)
Stay Connected:
Google + // Twitter // Instagram