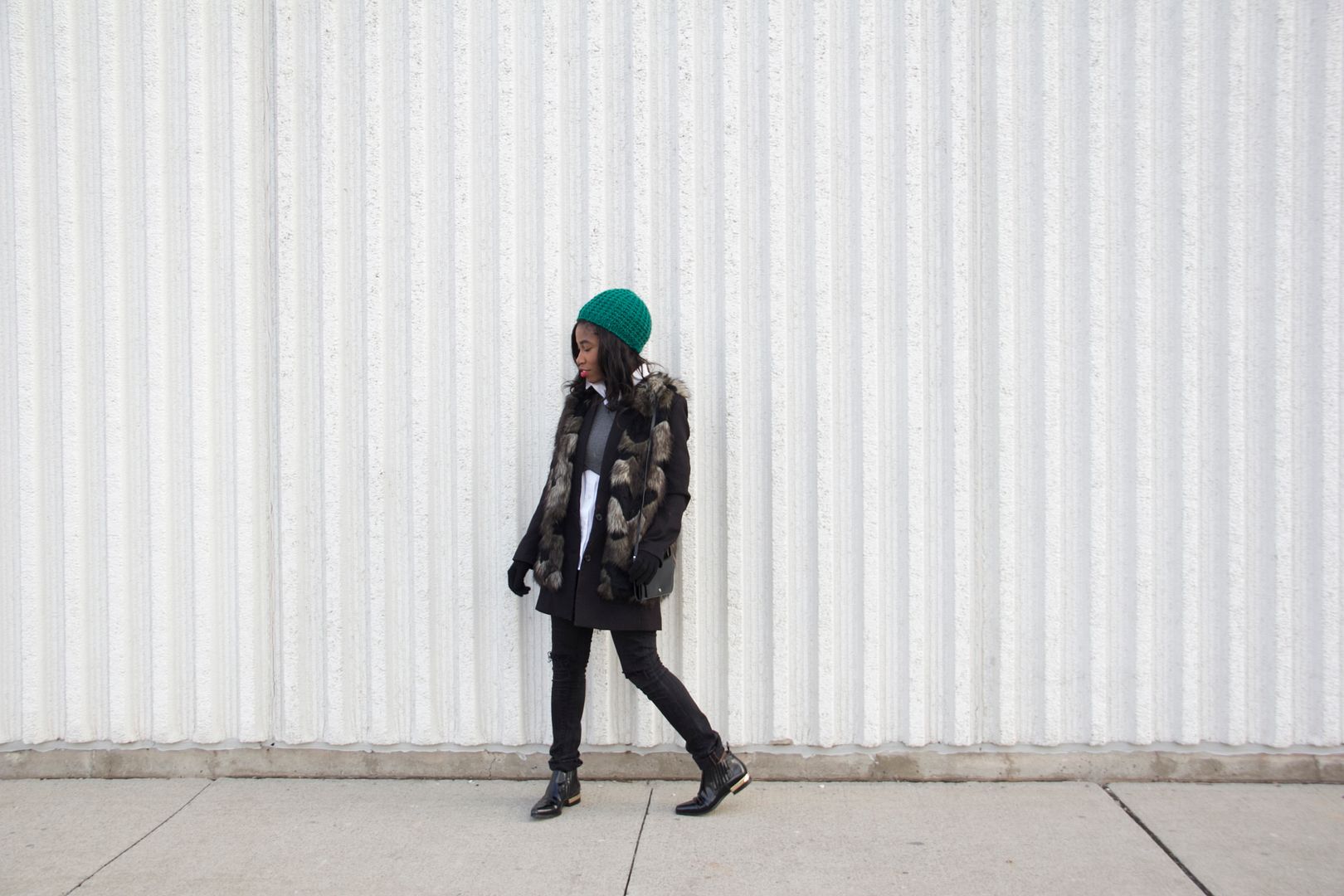 I'm doing faux fur once again in this faux fur vest that has been featured on the blog once before, here.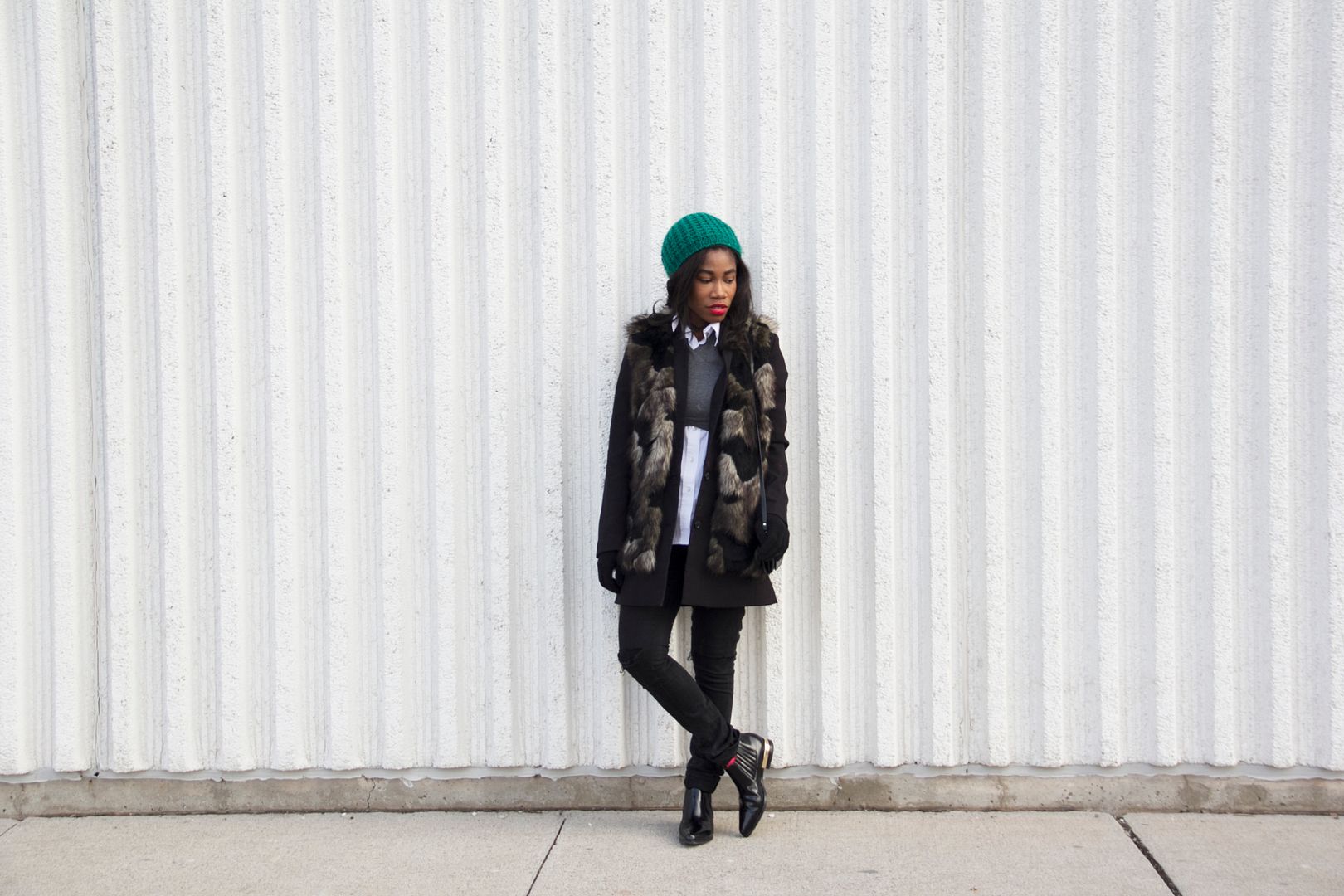 I love layering because it adds more than one dimension to any outfit and helps with temperature control. Bundle up if you need to keep warm or subtract a layer to help cool down. This outfit features four layers. The first layer is a white button up, the second, a grey crop top. The third, is a black jacket and for texture, the fourth and final piece is the faux fur vest.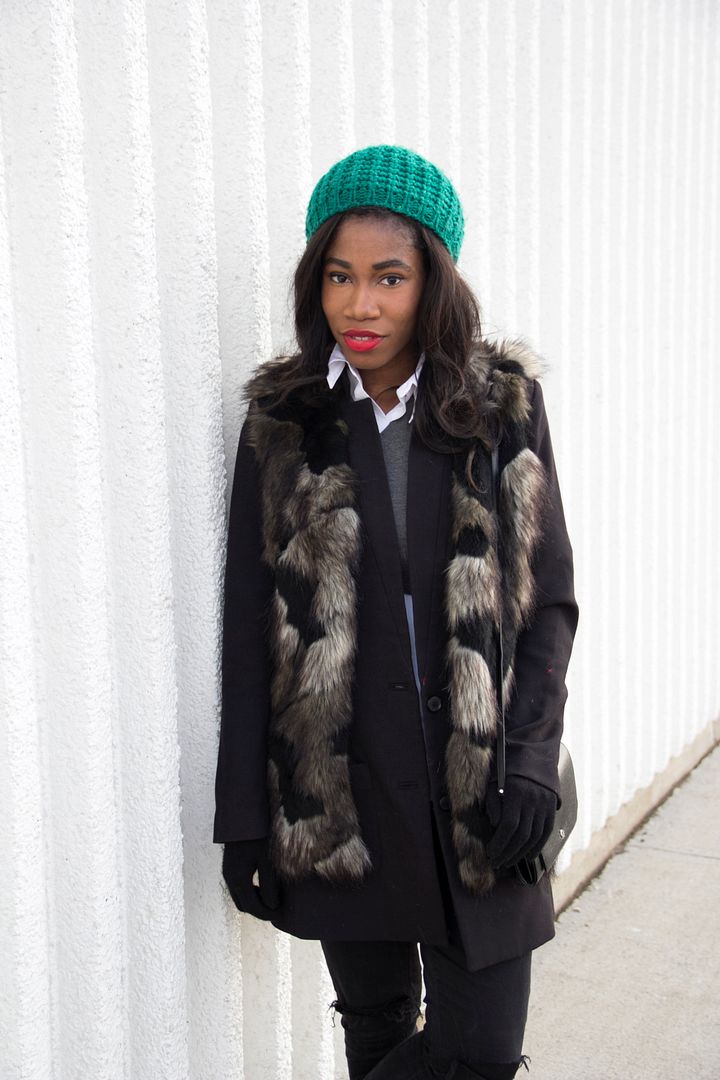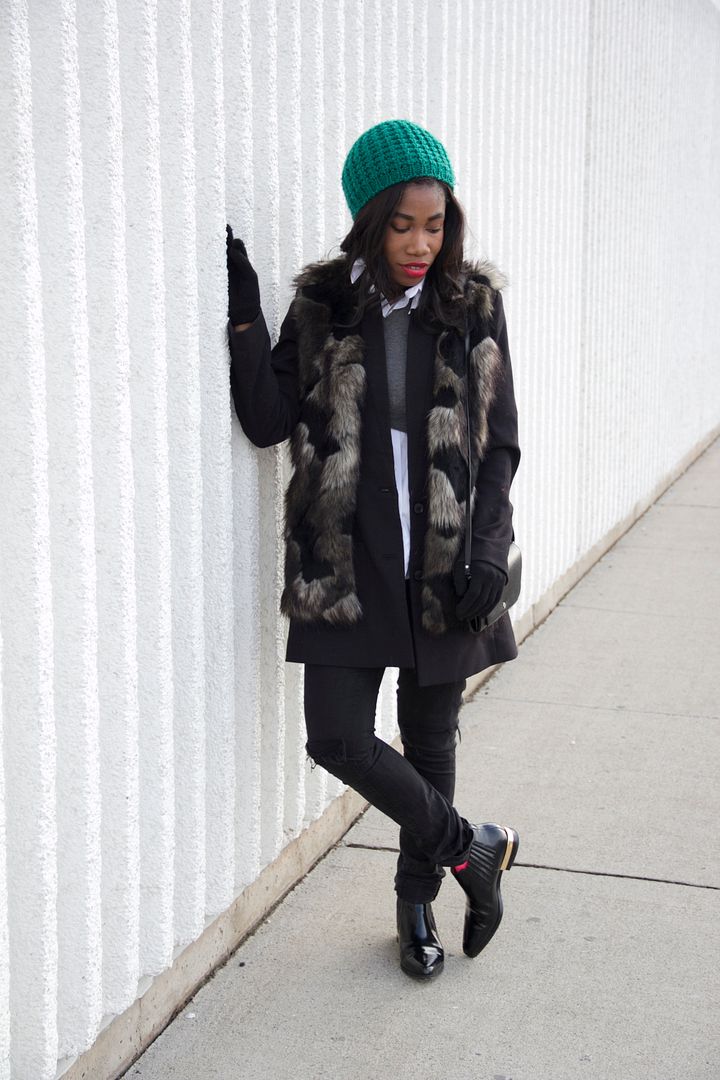 Photos by Carolina P
The four layers are also symbolic of many situations happening in my life right now. I'm at a very good place currently with my creativity and I want to create more for the blog. This happens to be only one layer of my life though. Therefore, I must keep in perspective the other three important layers that are going through major changes this year. My career, living situation and relationships are all going through major overhauls and these areas cannot suffer in favour of my passion, the blog. My time management skills will be challenged as I do my best to juggle all of these layers of myself. However, I am confident that things will work out.
Hope you enjoyed the post
Until Next Time,
Sincerely Miss J
How do you deal with conflicting priorities?
Outfit Information: Vest: Forever 21 // Jacket: H&M // Crop Top: Dynamite // White blouse: Thrifted // Boots: Zara
Stay Connected and Follow Me on Social Media
Google + // Twitter // Instagram