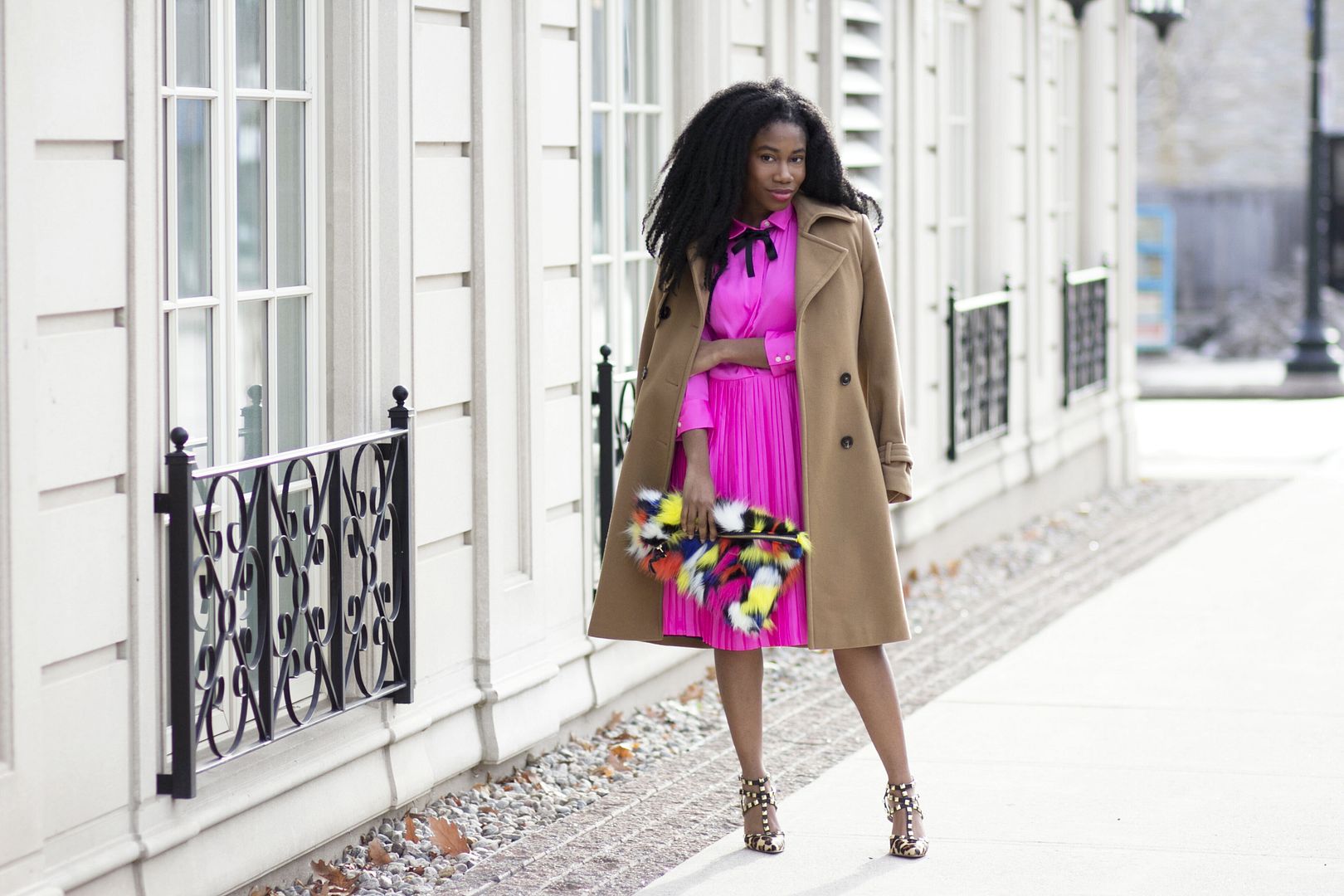 Time for some bright colors and warmer weather. We've received a blast of spring weather the last couple of weeks here in Toronto and I'm hoping it will last (it probably won't).
Although I'm not one to enjoy being the center of attention, I couldn't help but fall in love with this fuchsia attention grabbing dress. I love the dress because it's modest, bright, girly and fun. I paired the dress with this funky clutch made by Shasha of SB Clutch.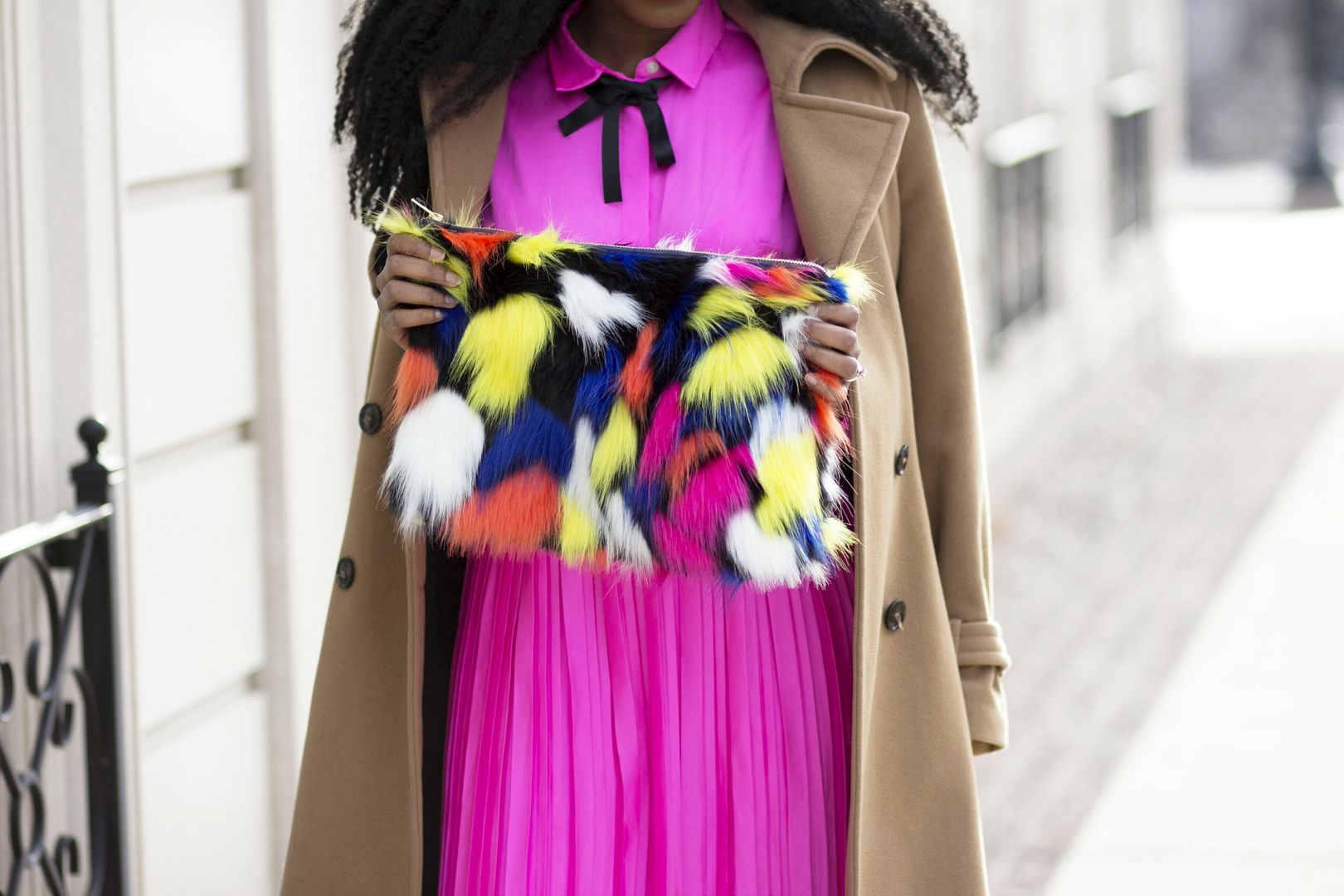 Shasha makes some incredibly funky clutches, including this multi-coloured faux fur one that can easily be paired with something dressy or paired with something causal. I've also rocked a white faux snake skin SB Clutch on a previous post found here.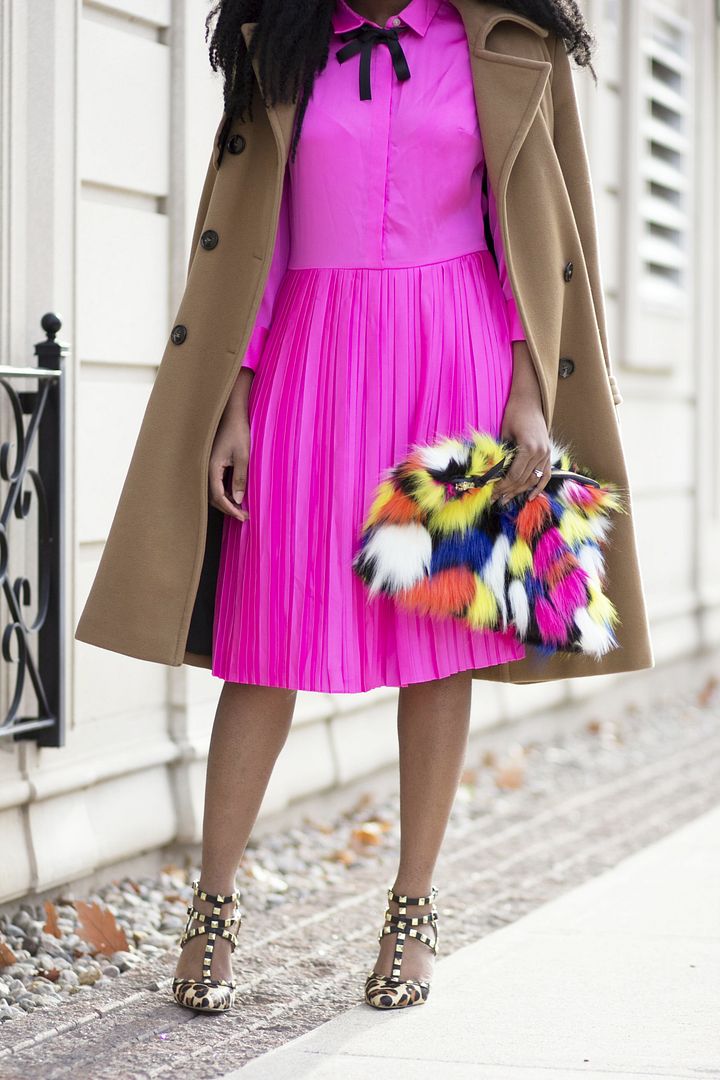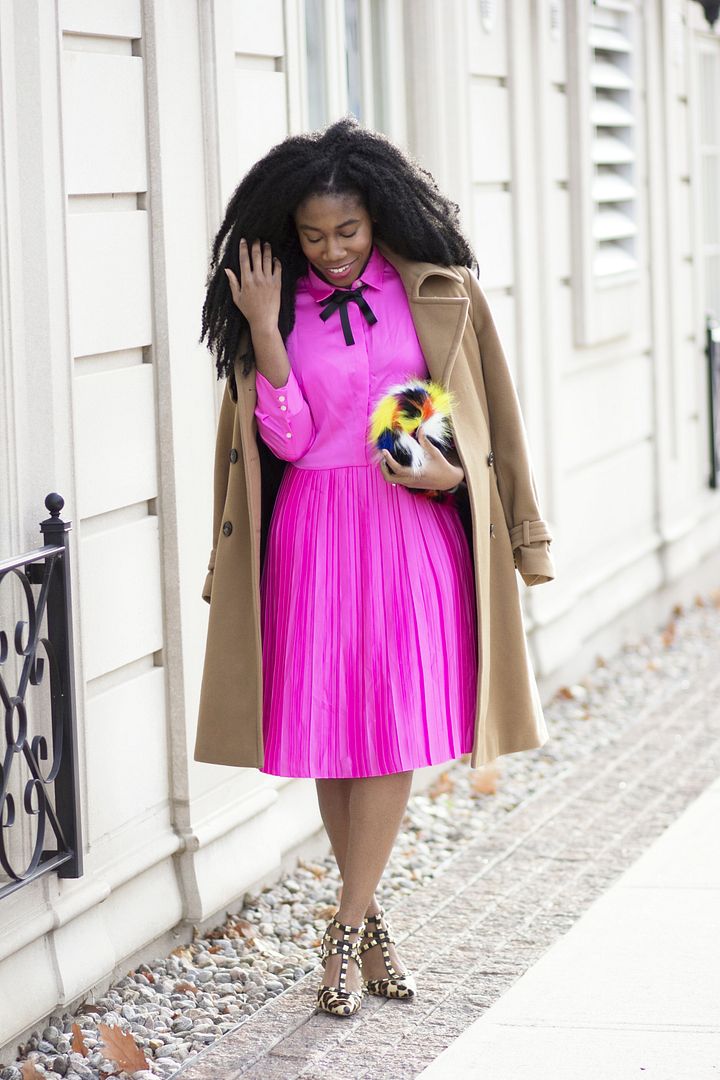 I love this clutch so much that I'm teaming up with Shasha to give one away to a lucky Sincerely Miss J reader! The giveaway is open worldwide. Please enter below. The giveaway will run from February 24th- March 10th, 2017.
For more information about SB Clutch please visit here
Until Next Time,
Sincerely Miss J
How would you style this clutch?
Please let me know in the comment section below.
Outfit Information: Dress: Banana Republic (sold out online but check in stores) // Heels: DSW // Coat: Thrifted
Stay connected and follow me on social media
Google + // Twitter // Instagram
Never Miss a Post