I love finding unique finds to add to my closet and one of the best places to find them is at vintage, consignment or thrift stores. Fringe is huge this season and can be found on everything from jackets, accessories, skirts and dresses. Therefore, I was quite fortunate to find this vintage fringe jacket at one of my favourite vintage stores in downtown Toronto.
I paired the jacket with a white blouse and jeans to give the look a crisp and spring feel. I then finished the look off with a similar color heel to the jacket to complete the look.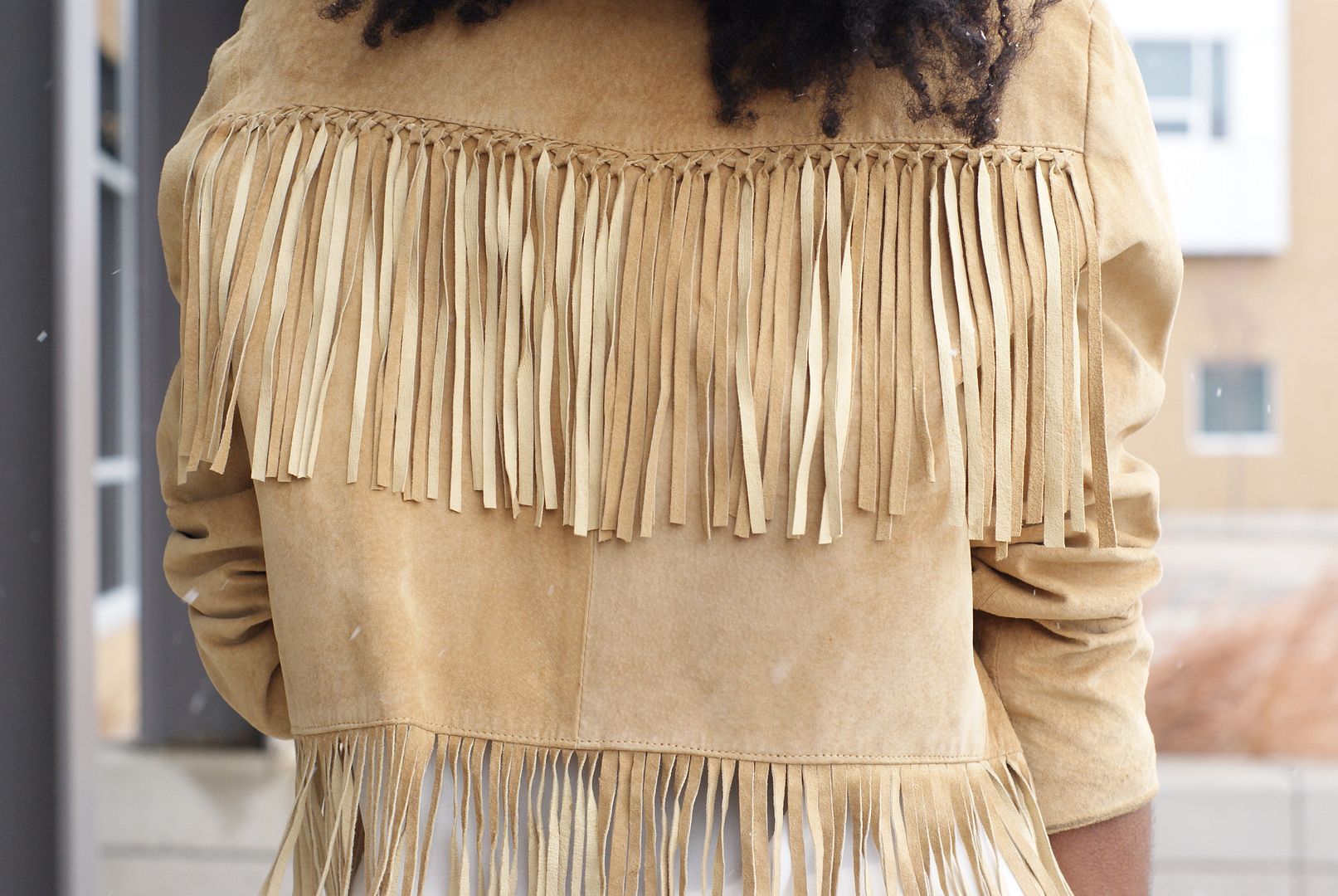 The color of the jacket threw me off at first because I was not sure how practical it would be as oppose to a black color. However, I had to take the risk because I just could not leave it behind.
If a fringe jacket is a little too much for you, try incorporating the fringe trend into a bag or a clutch.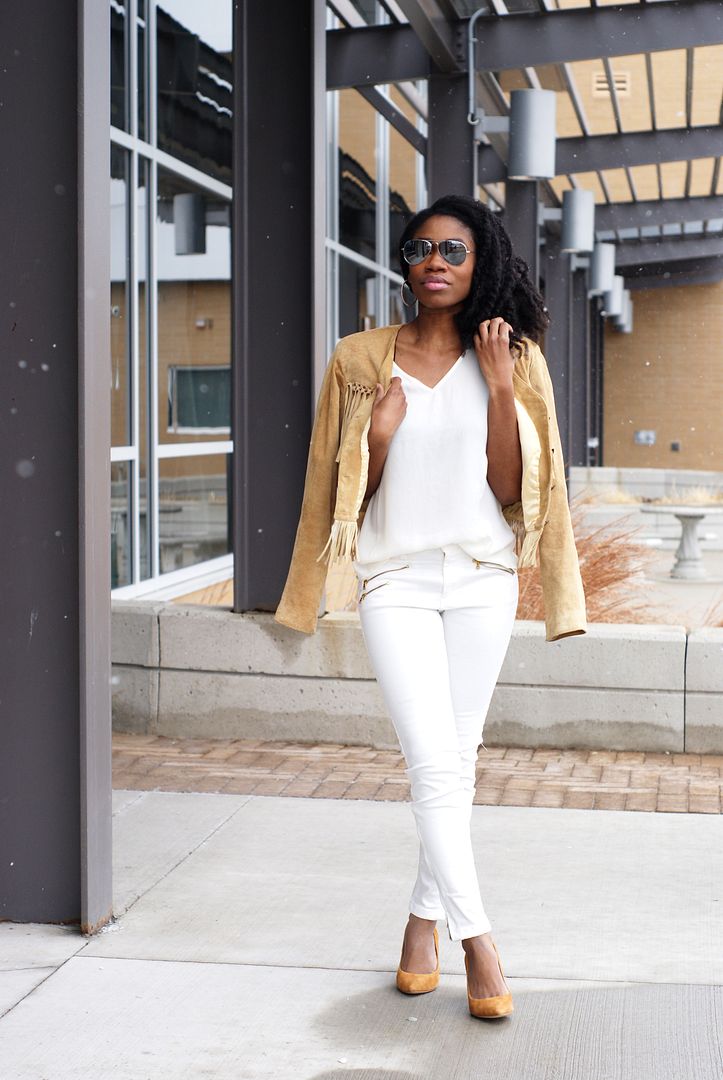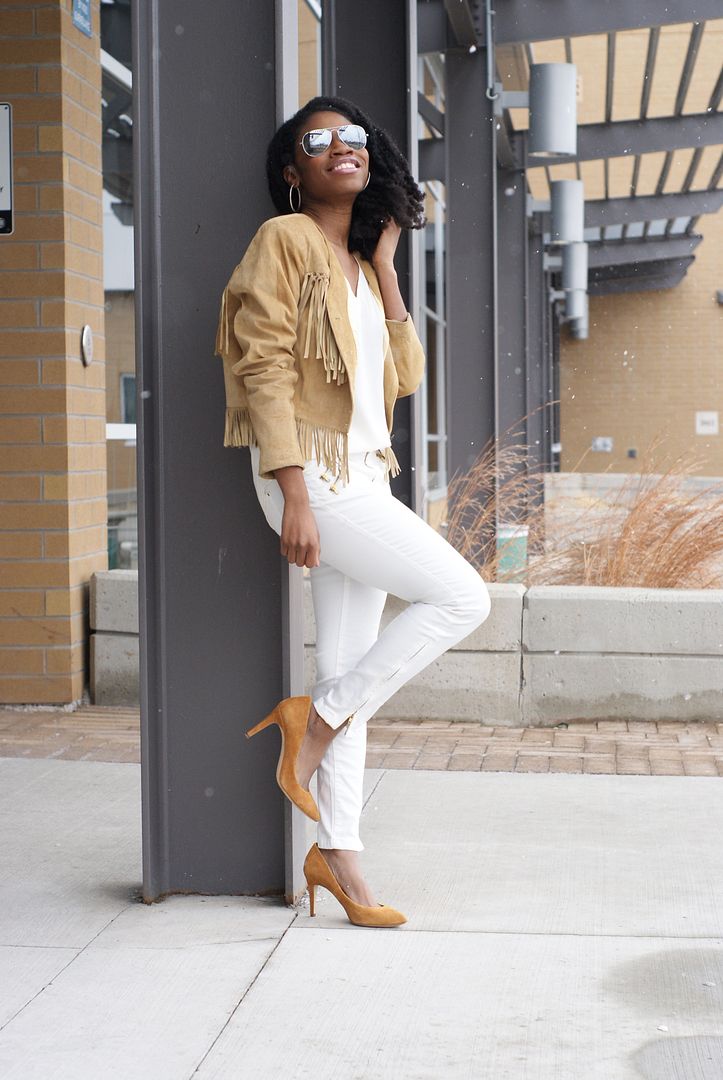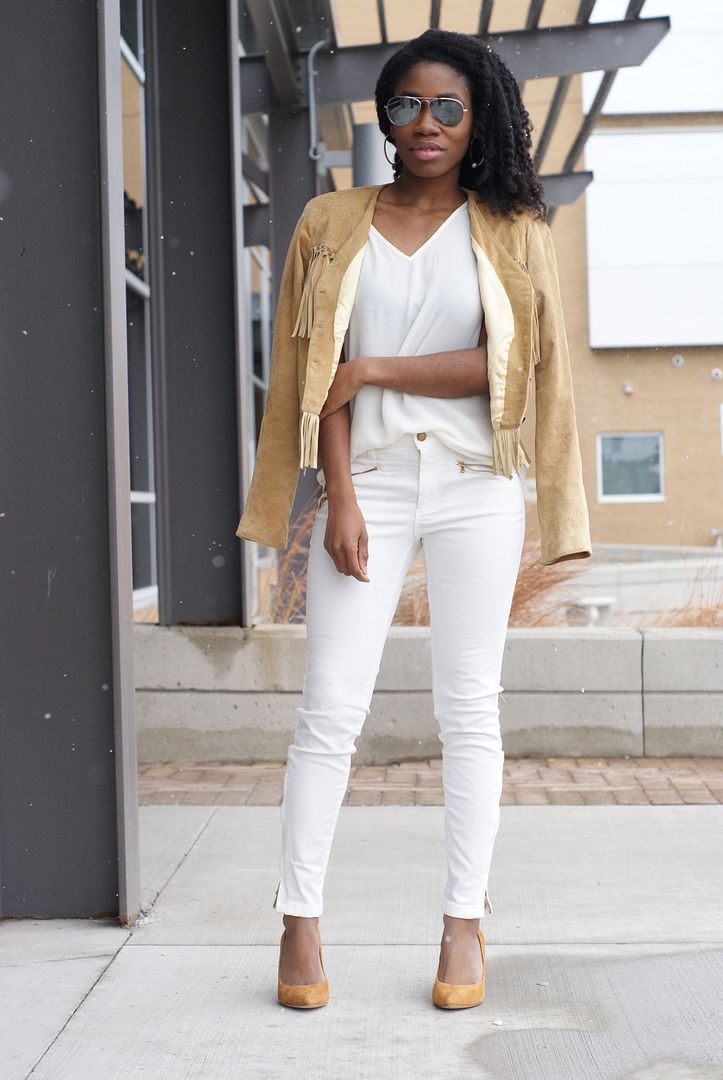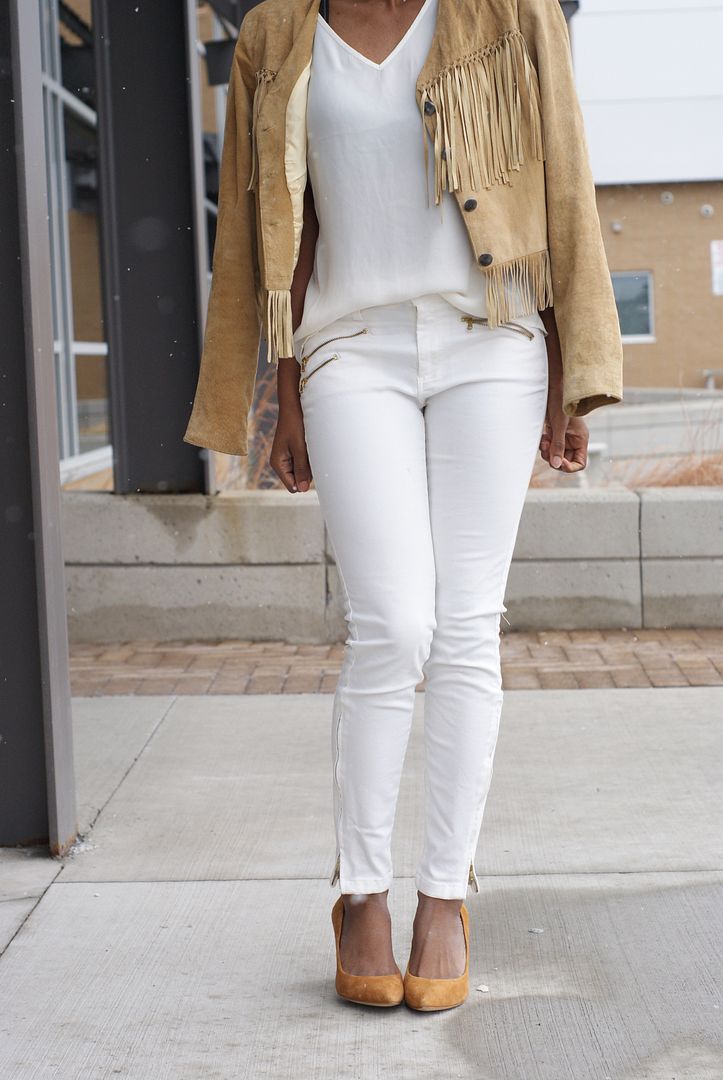 I hope everyone enjoyed their long Easter weekend, mine was busy working back to back night shifts, church and spending time with family.
On a another note, you are not seeing wrong it was indeed snowing in the pictures. I know! How crazy is it that it's snowing almost 1 month into Spring?
Until Next Time,
Sincerely Miss J
What do you think of the fringe trend? How would you rock the fringe trend?
Outfit Information: Jacket: Black Hole (Vintage store) similar in black here // Shirt: Thrifted // Jeans: Zara (old) // Heels: J Crew Factory
Stay Connected: