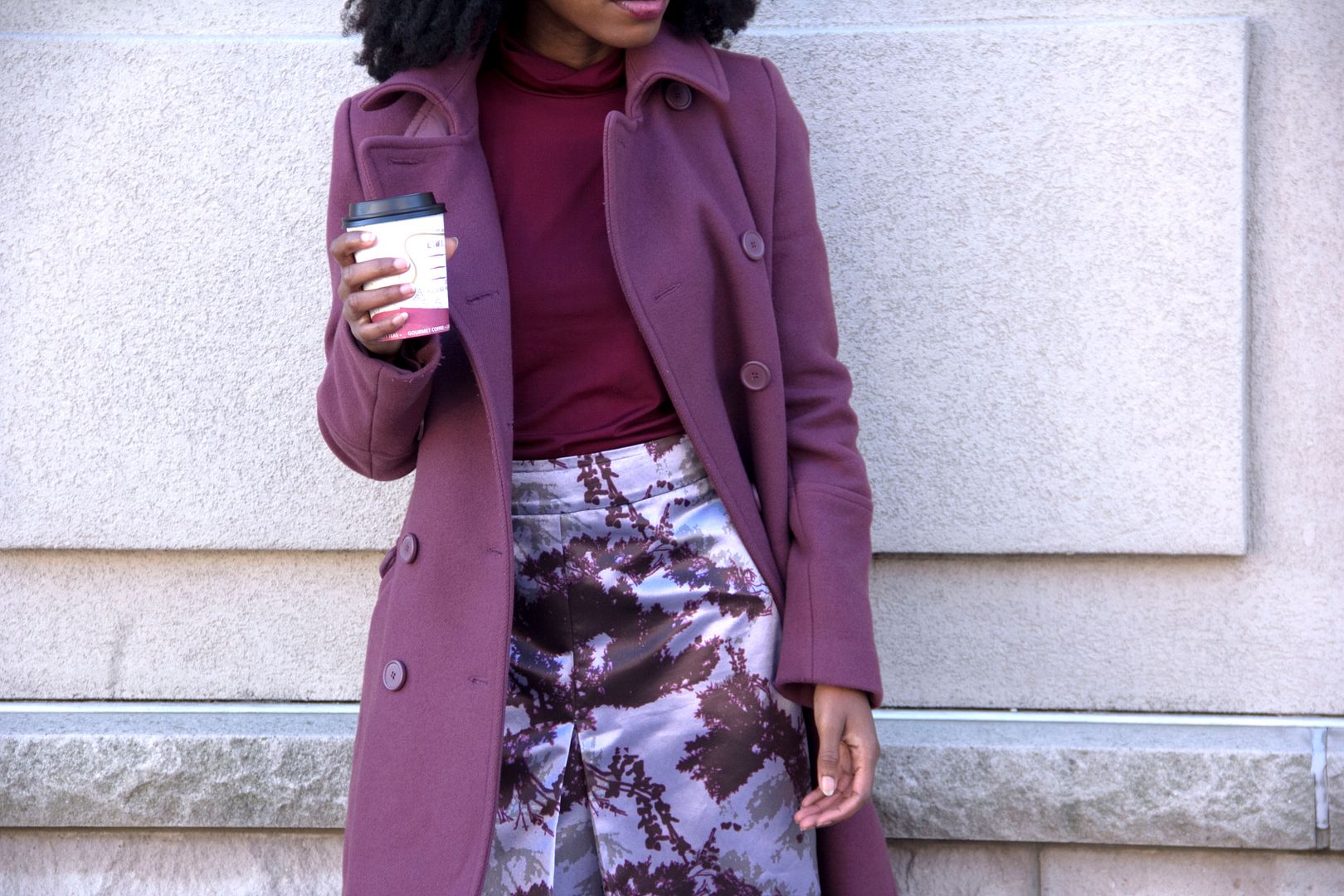 When you live in a colder climate like me, considering outerwear in
relation to what you are wearing underneath is quite important.Investing in good
outerwear will not only keep you warm but can help elevate your outfit underneath. Plus, in most cases the coat or jacket maybe the only thing that people see. For today's post I wanted to introduce a bit of colour and show how to keep warm by styling this mauve colored wool coat from Club Monaco that I've had for years.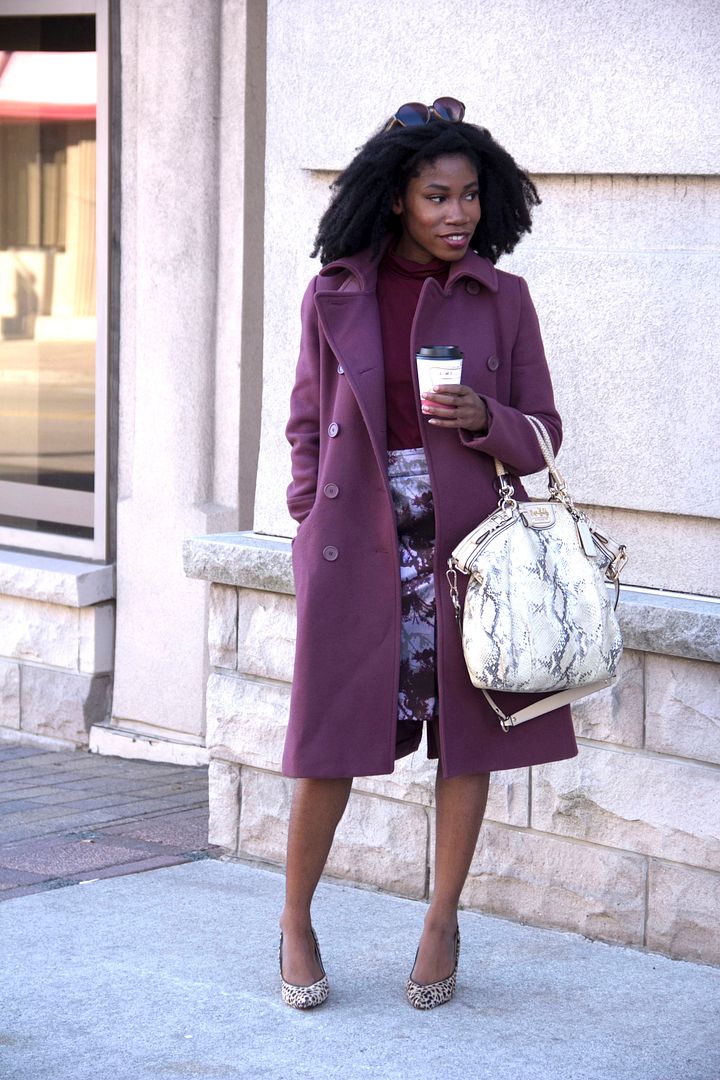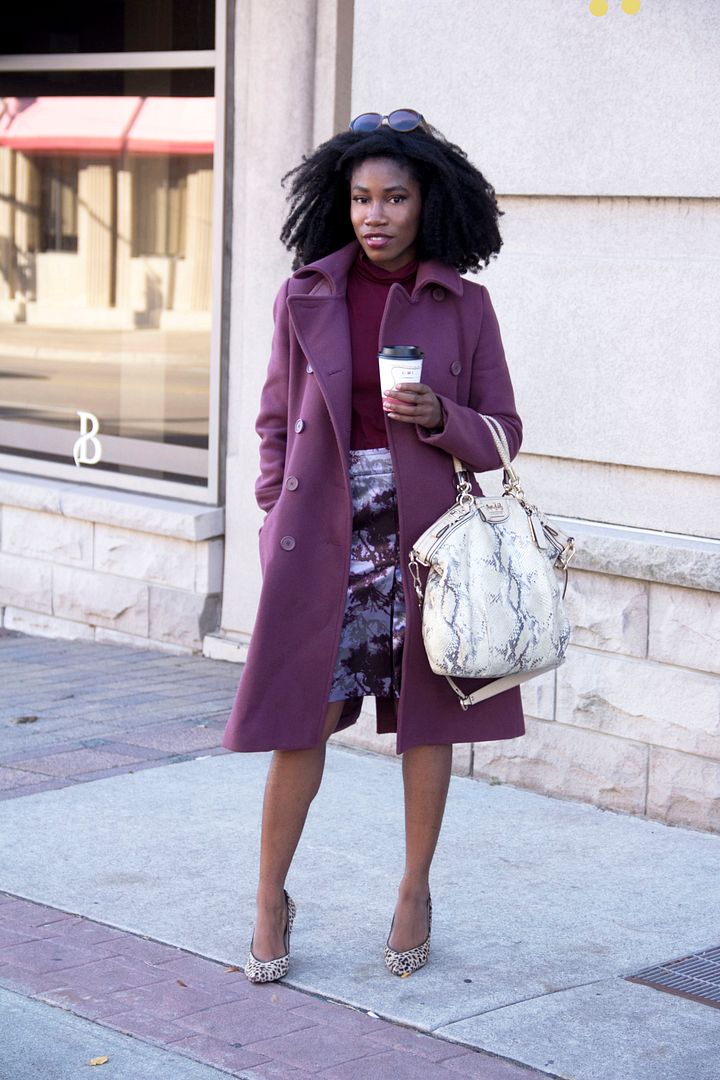 Photos by Carolina P
For this look I used the coat as my starting piece and styled around it. I then found this skirt which I pulled a wine color from and paired it with a matching turtle neck. Viola! A perfect business causal look, perfect for work.
Hope this outfit inspired you
Until Next time
Sincerely Miss J
Outfit Information: Coat: Club Monaco (old) // Turtle Neck: Thrifted // Skirt: Mexx // Heels: Thrifted // Bag: Coach
Stay Connected and Follow me on social media
Google + // Twitter // Instagram