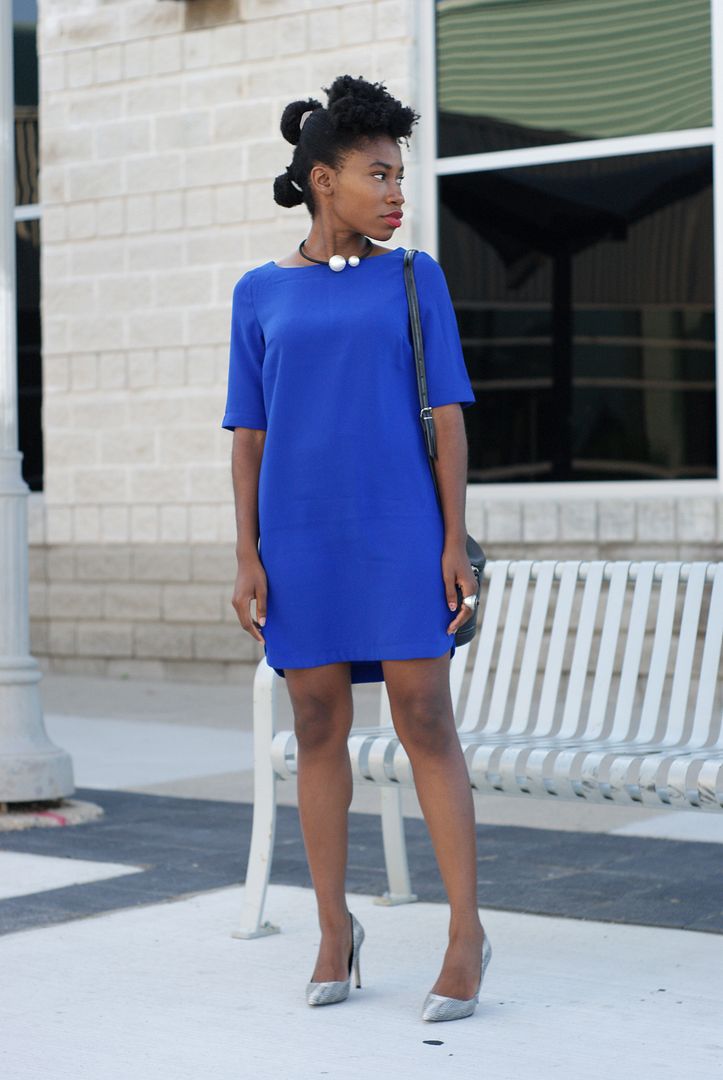 The color cobalt blue is known for being a very electrifying color. If you are the kind of person that merely wants to blend into the crowd, then this color is definitely not
for you. Cobalt blue is also a color that I
have never been in love with and have never owned until now.
This dress may seem familiar and indeed it is. I actually have the same dress in black and white stripes seen (here). I love the fit of shift dresses and how easy they are to wear and just go. I paired it with grey, white, and black accessories.
I love the dress however, wearing shorts underneath is a must. The small slits at both sides of the dress add a nice flow to the dress but they make seating a bit tricky.
Until Next Time,
Sincerely Miss J
Outfit Information:
Dress: Dynamite // Necklace:
Ebay // Bag: Thrifted // Shoes: Aldo
Let's Stay Connected
Google + // Twitter // Instagram