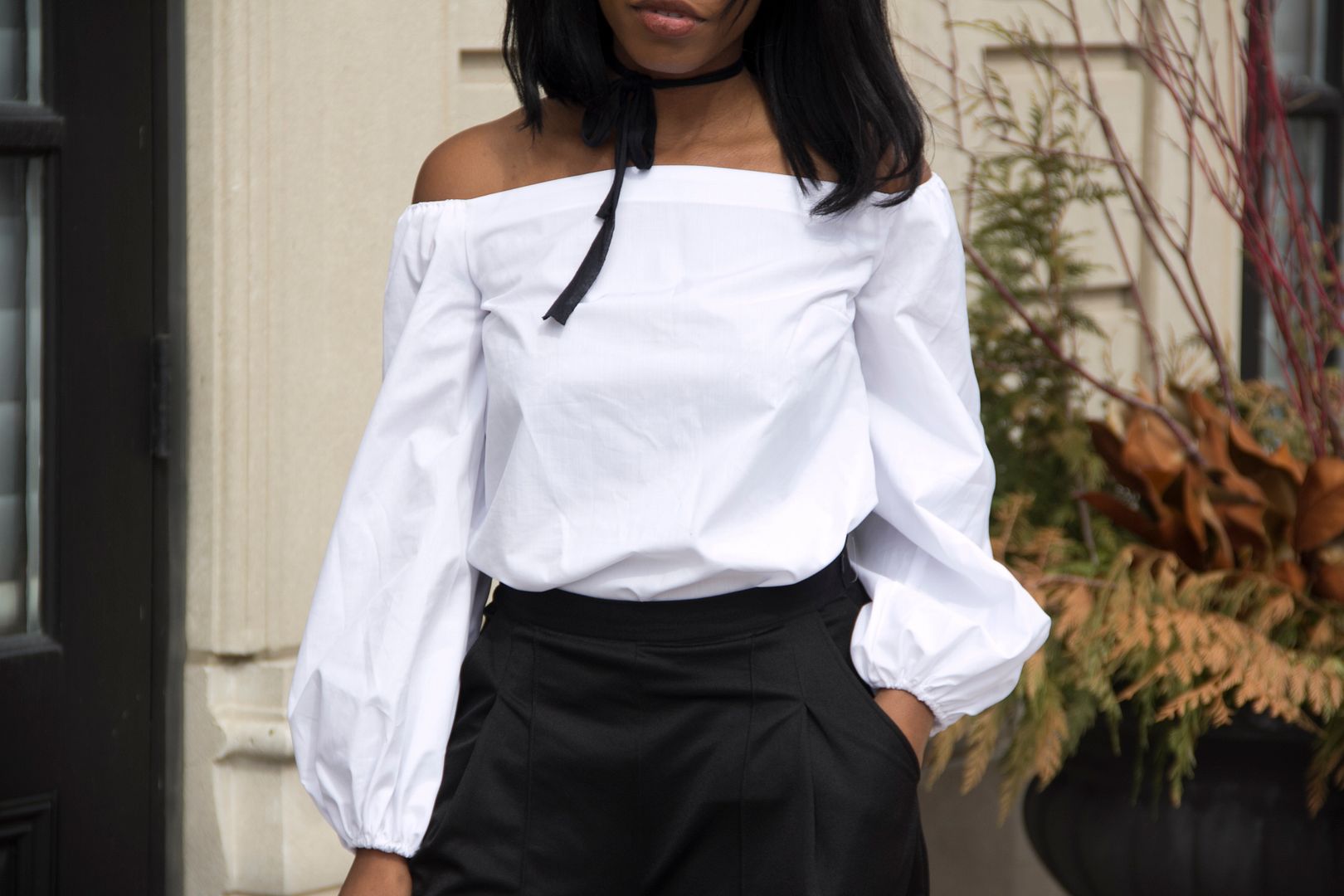 I've been off the blog for a few days attempting to recover from a few night shifts I worked at my job and the packed weekend filled with milestone birthday celebrations. We all know you can't miss the 30th and 1st birthdays of anyone special to you.
I also wanted to thank all those who read the previous post and left comments, emailed me, or voiced their opinion on the topic. I'm really happy that I could inspire someone and enjoyed reading  the comments. You can read the post, you are more than just numbers.. here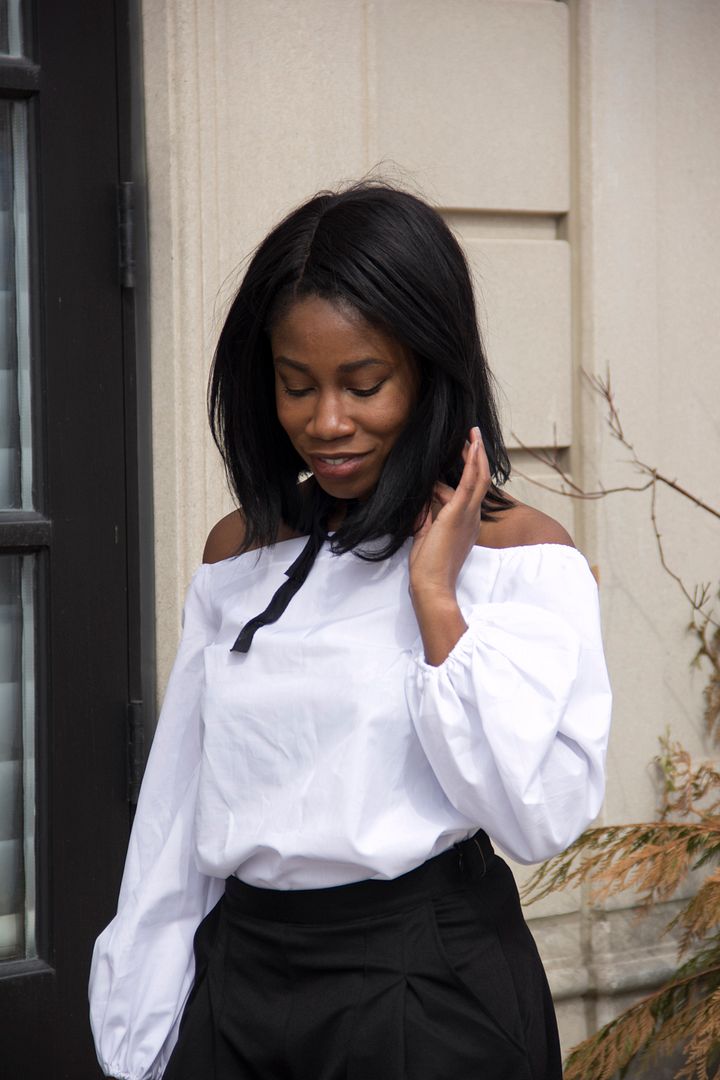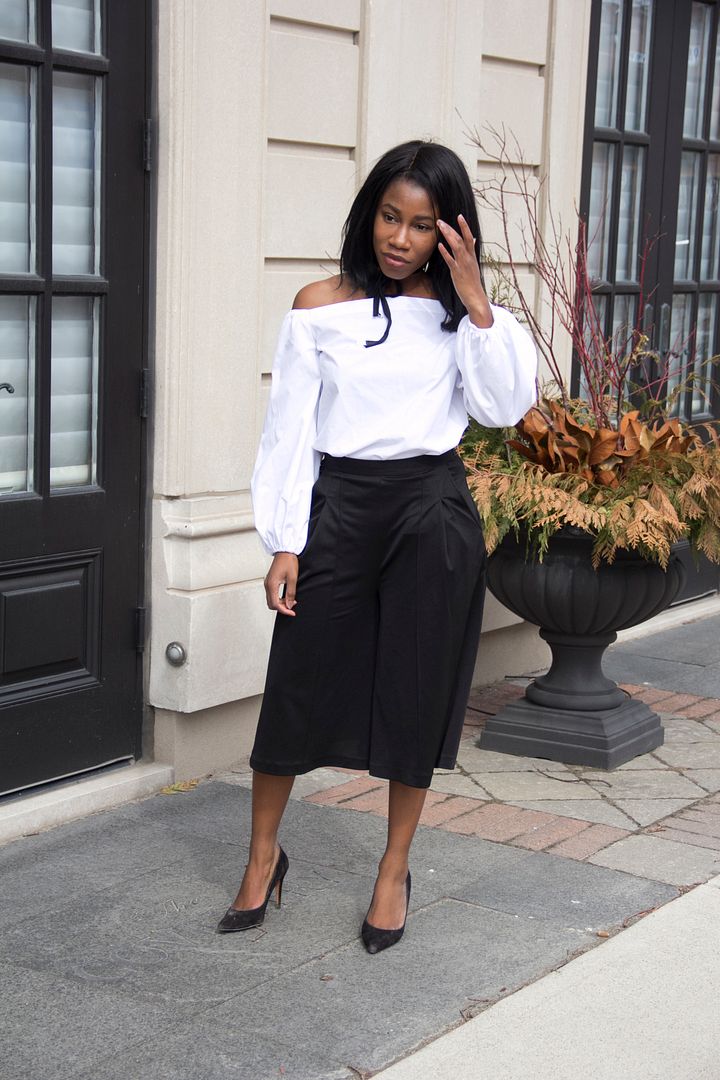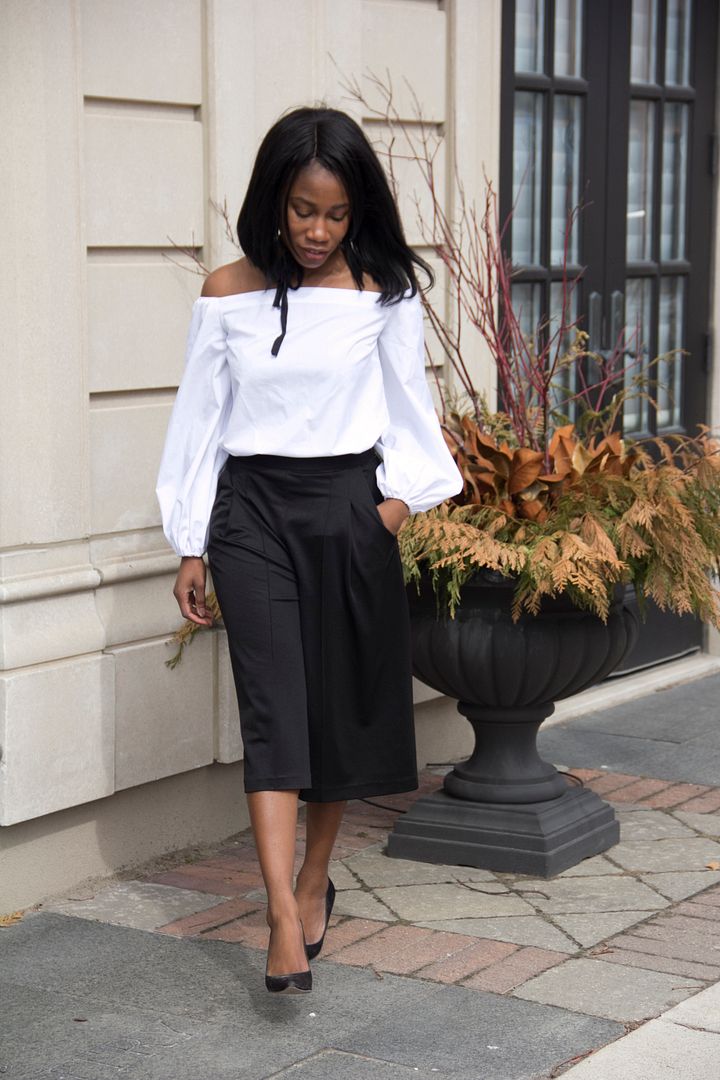 For today's outfit I decided to go with the classic white and black combo.  I decided to pair some interesting silhouettes like this off the shoulder white top with puffy arms and black flowy culottes. Unfortunately, during this shoot the wind was not my friend so I could not do the culottes as much justice.
Hope you enjoyed the post
Until Next Sincerely Miss J
Outfit Information: Blouse: Sashion (here)// Culottes:Winner's // Heels: thrifted
Stay Connected