The black bow with a white shirt is my favorite combination to date. I think it's because it gives off both a feminine and masculine vibe for us ladies who wouldn't be considered the extremely dainty type. I've worn the black bow and white shirt combo on a few previous blog post with a leopard blazer.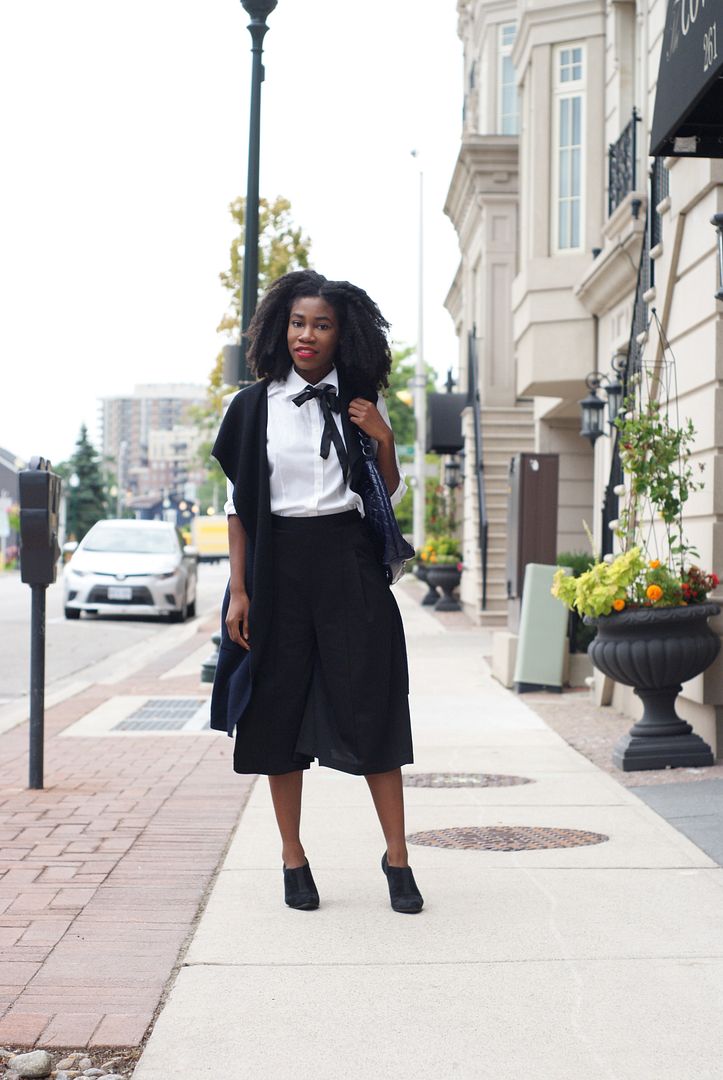 The previous week has been so tiring for me. I've been working a lot of night shifts and find that my body really hates them these days. It often takes me days to return to my regular sleep pattern and I find my self sleeping a lot. However, no worries I will still continue to work on and put out new content for the blog.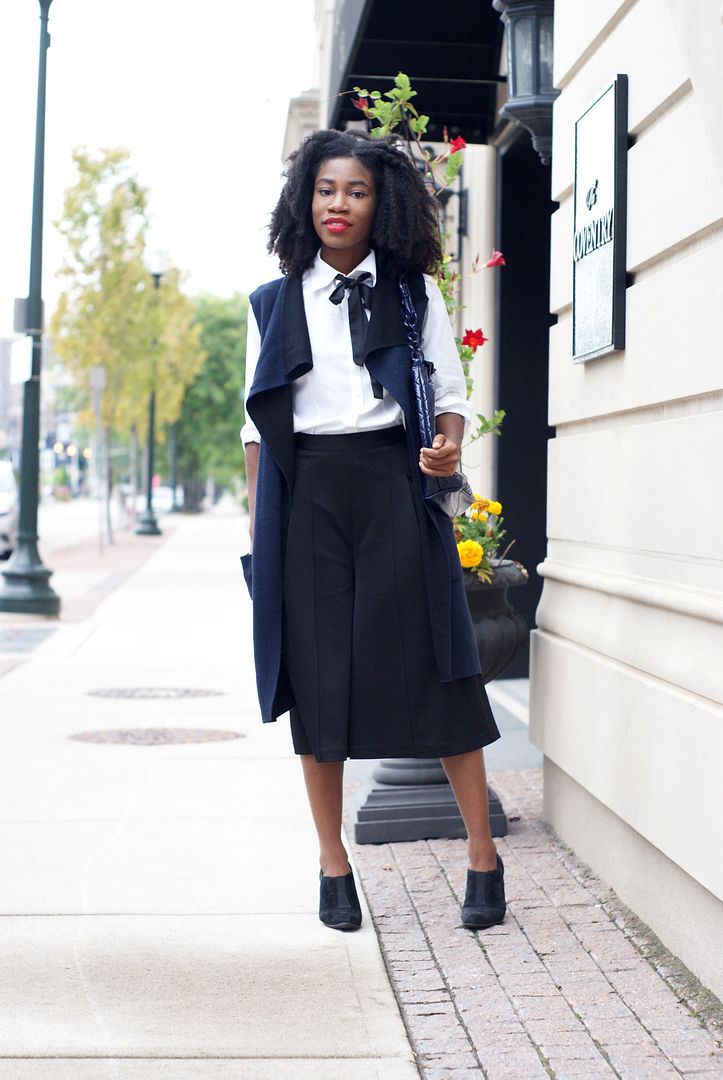 On this particular day it was quite windy so please excuse the crazy hair, lol. I paired the blouse with my favorite culottes and the navy blue knit vest from a few posts ago and viola a cute but sharp outfit.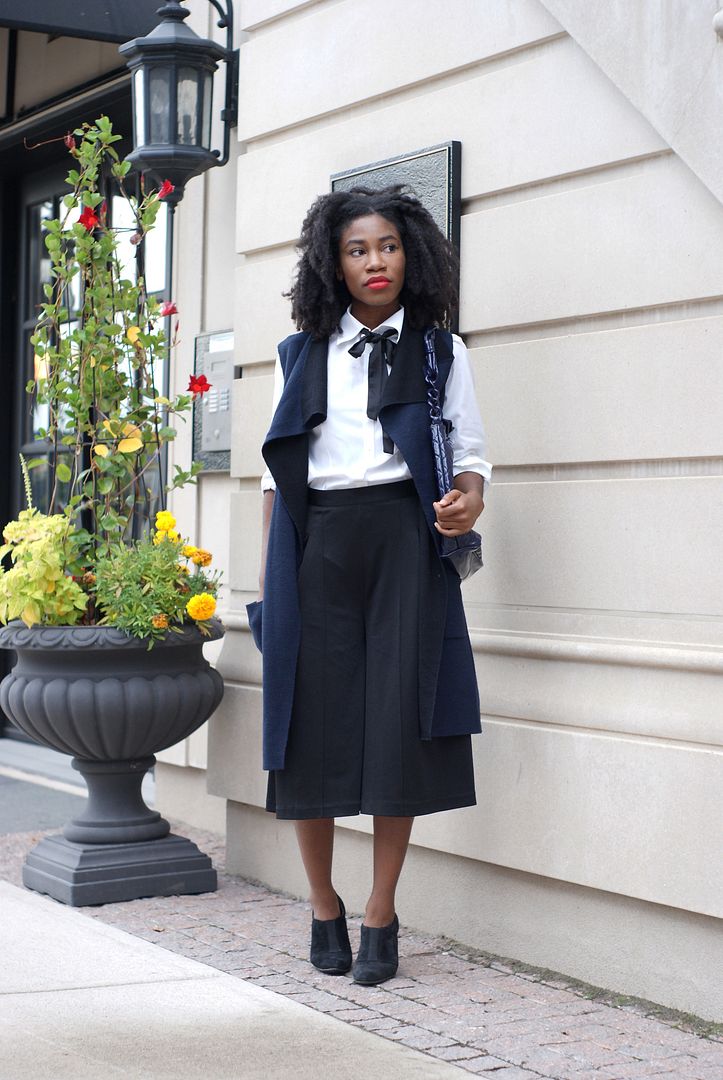 Photos by Clover D
Hoped you enjoyed the post
What do you think of the black bow and white blouse look? Would you wear it?
Until Next Time,
Sincerely Miss J
Outfit Information: Vest: Winner's // Blouse: Reitman's // Culottes: Winner's // Booties: Nine West // Bag: Marciano (Guess Warehouse Sale) // Bow: DIY (ribbon)
Stay Connected and Follow me on social media
Google + // Twitter // Instagram