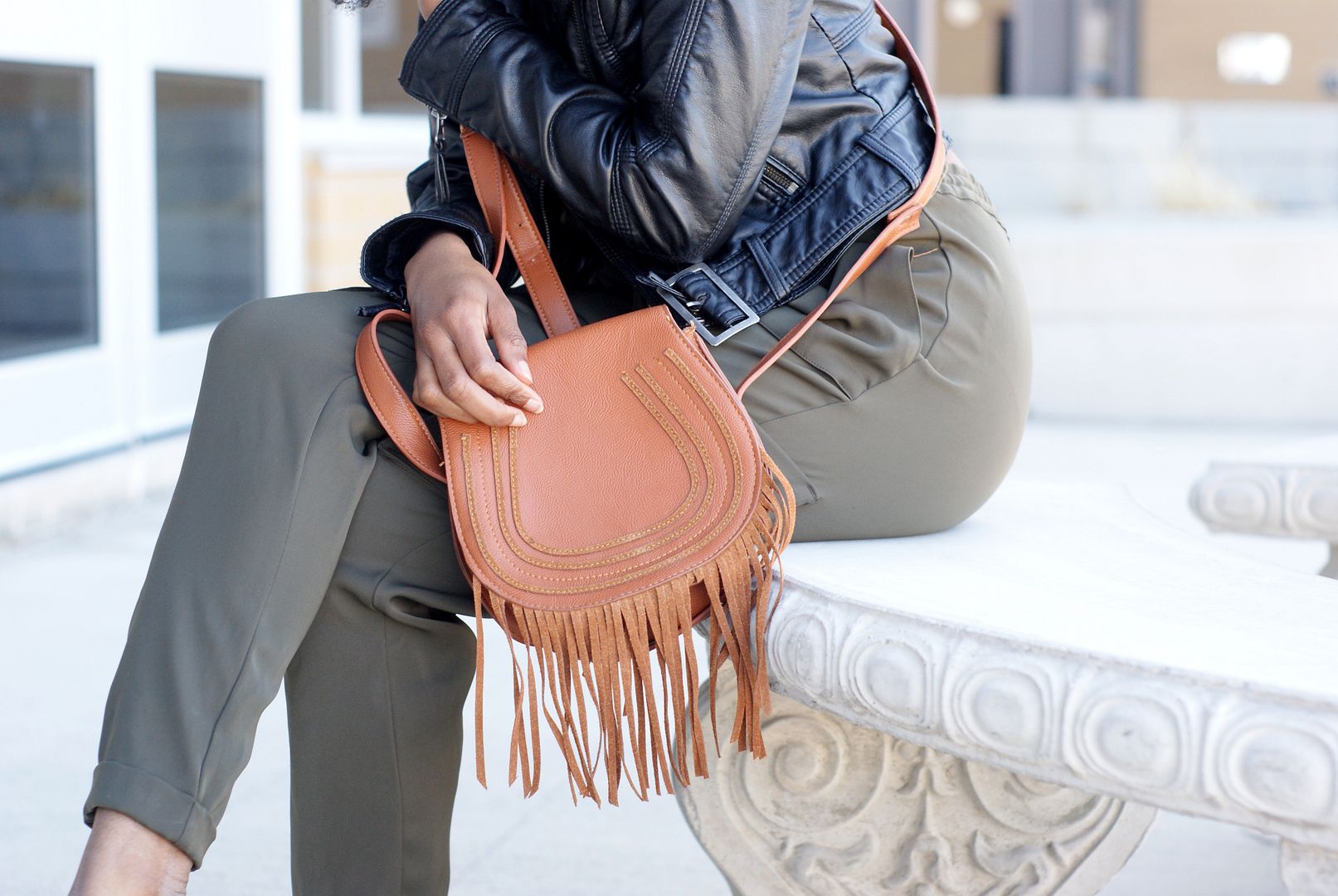 How nice would it be to have the luxury of being able to dress up and having some place special to go to everyday. Unfortunately, I don't really have that luxury. I also prefer being comfortable and having the freedom to move quickly around town without being limited by what I'm wearing. However, I have also never been one to ever leave the house in pj bottoms, sweat suits or joggers until now.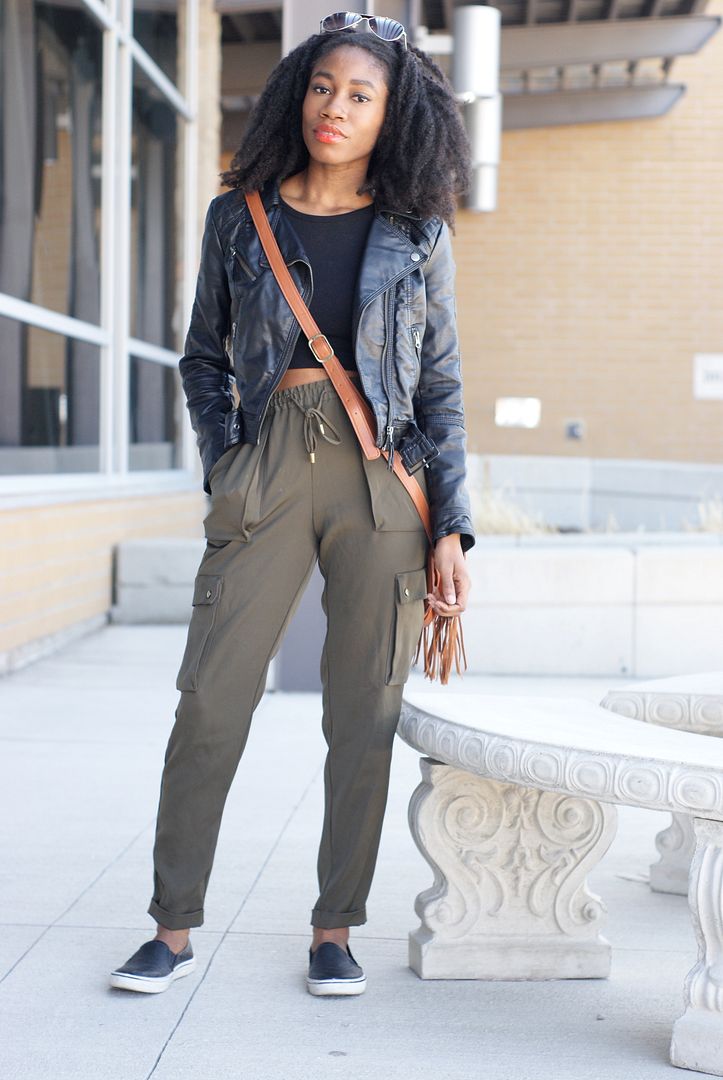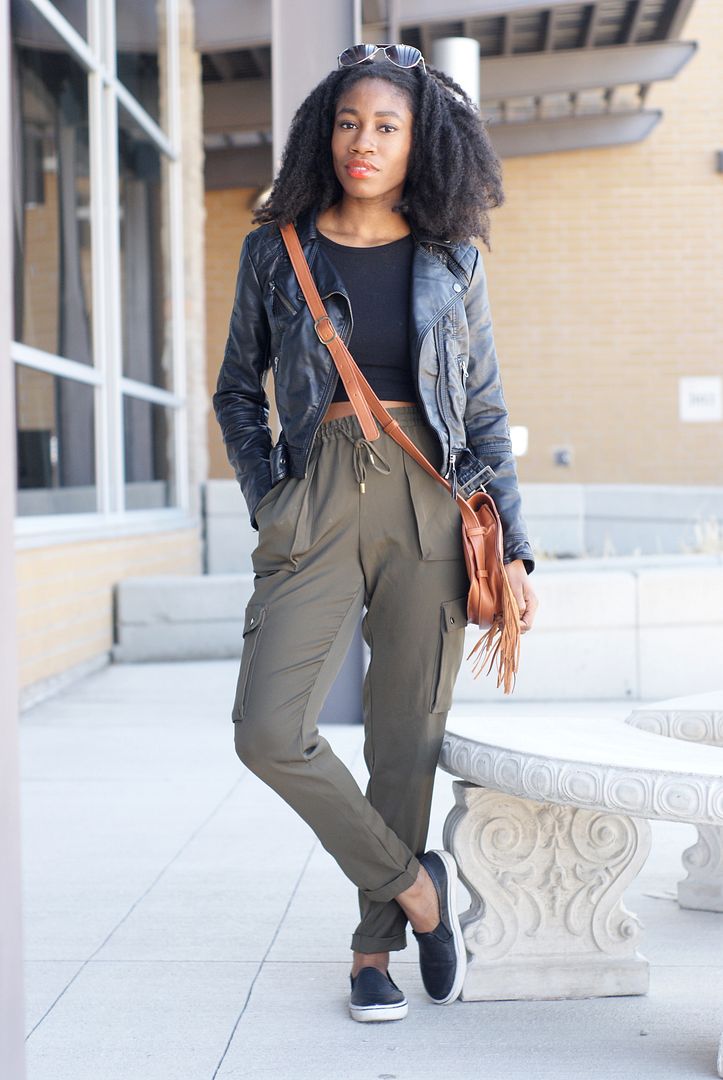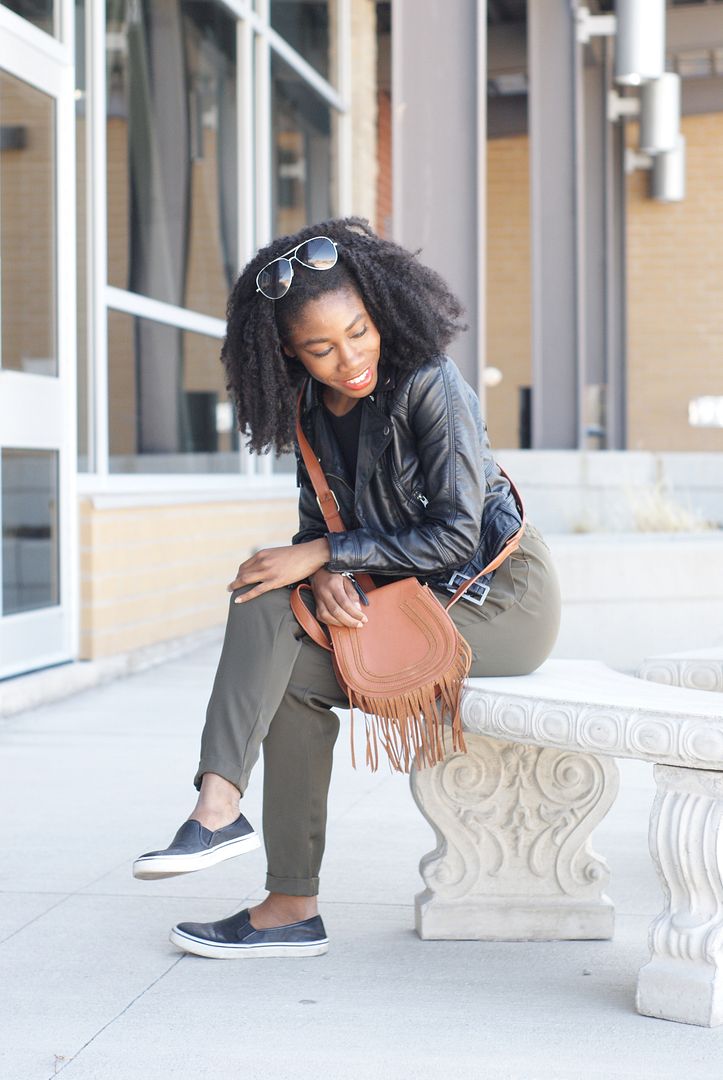 Photos by Clover D
I recently found this H&M cargo jogger pant at the thrift store and bought them instantly because of how versatile they were. They can be styled in multiple ways from a causal outing, a night out or a day in the office. Today, I decided to pair it with a black crop top and a faux leather jacket.
I'm also back on my "no shopping challenge" for the month of May, if anyone is interested in participating please let me know. No sign up is needed.
The challenge consist of no shopping for yourself which includes accessories, clothing and shoes. Therefore, you must utilize items that you already own.
Hope you enjoyed the post
Until Next Time,
Sincerely Miss J
Outfit Information: Faux leather Moto Jacket: H&M (similar here) // Crop Top: Urban Behaviour // Joggers: Thrifted (similar but black here)// Bag: Thrifted // Shoes: Winner's
Remember to find me on social media and Stay Connected
Google + // Twitter // Instagram