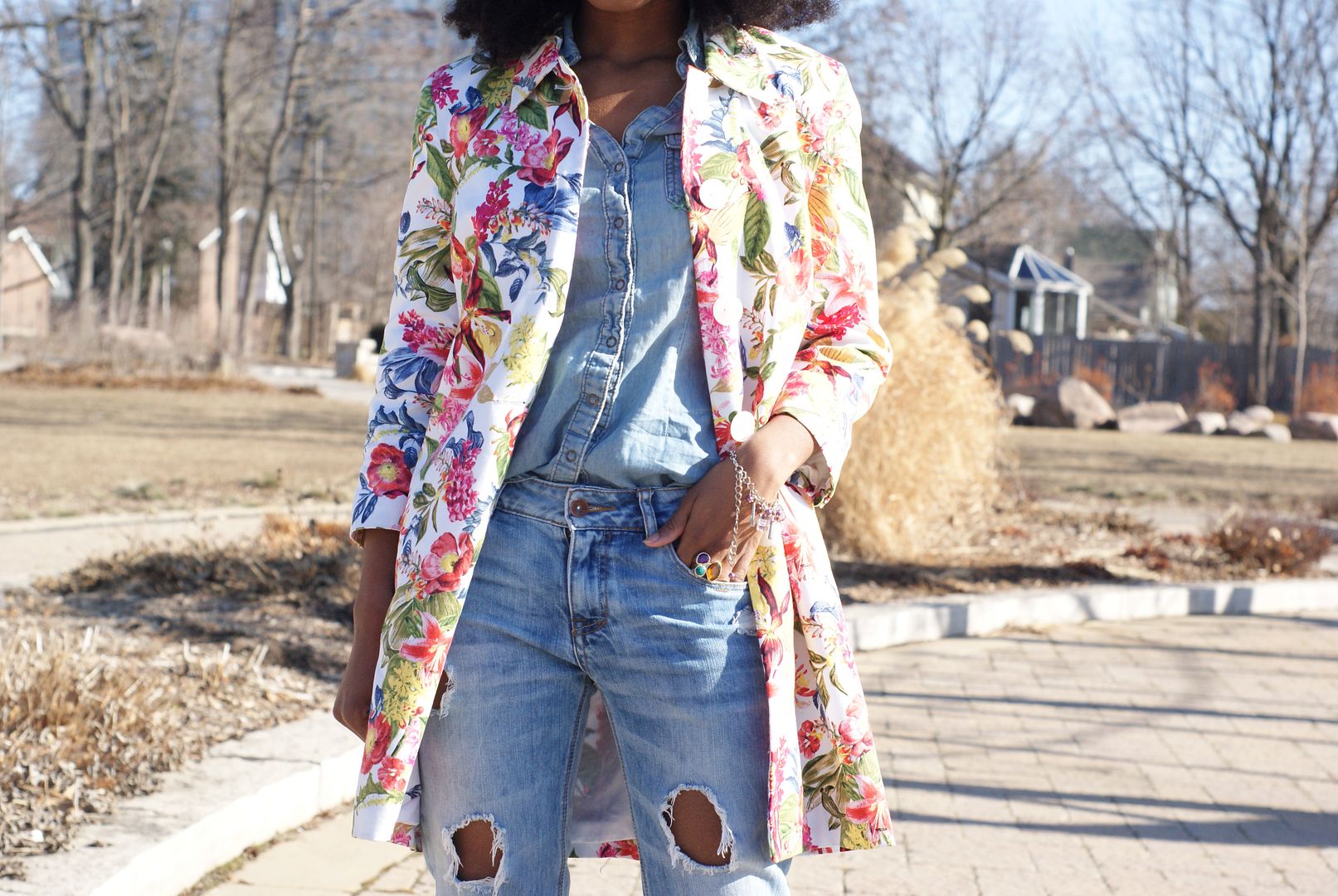 Although spring came officially on Friday, the temperatures here in Toronto have us wondering if it's still winter. I left my house thinking that it was warm enough to rock this outfit without my winter jacket but that was not the case. So, I thought I would brave the cold for a moment and share what was underneath the jacket.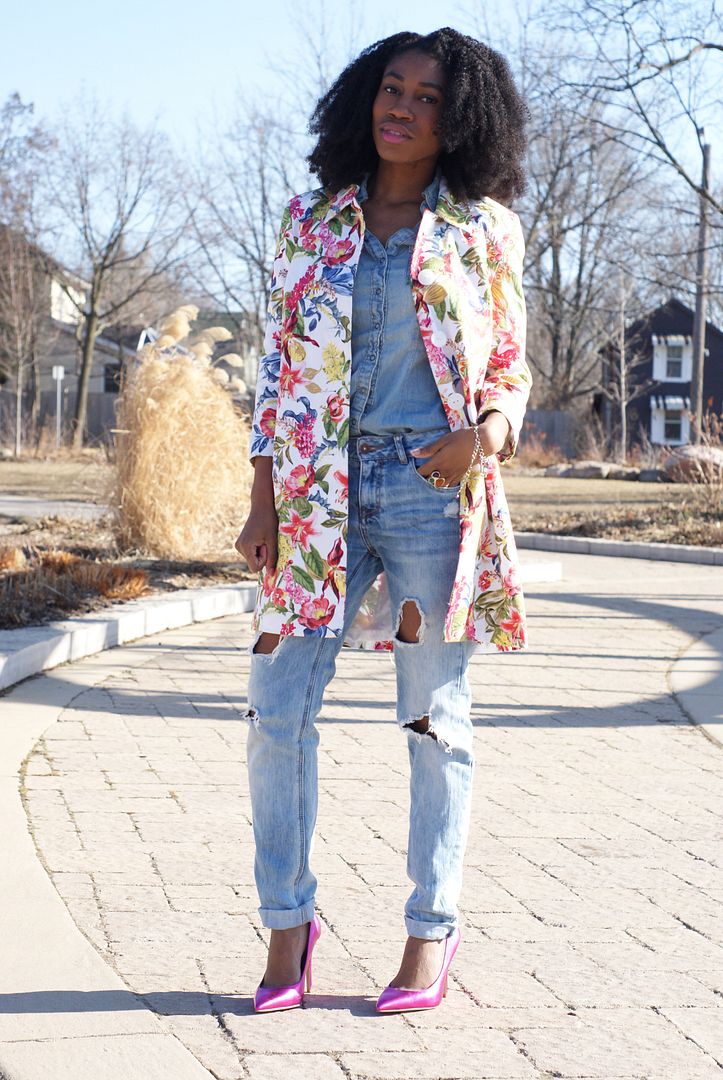 I love the Canadian Tuxedo trend (denim on denim) when done right.
Although, it may not be trending right now. It has not stopped me from rocking the look nor should it stop you if you like the trend as well.
Here are four tips to rock the Canadian Tuxedo Trend.
1. No need to match denim washes, most of the time mismatching looks better
2. To add interest to the look play on accesories (ex. here the pink heels)
3. To add interest to the look layer something non- denim ( ex. here the floral jacket)
4. Make sure the items fit well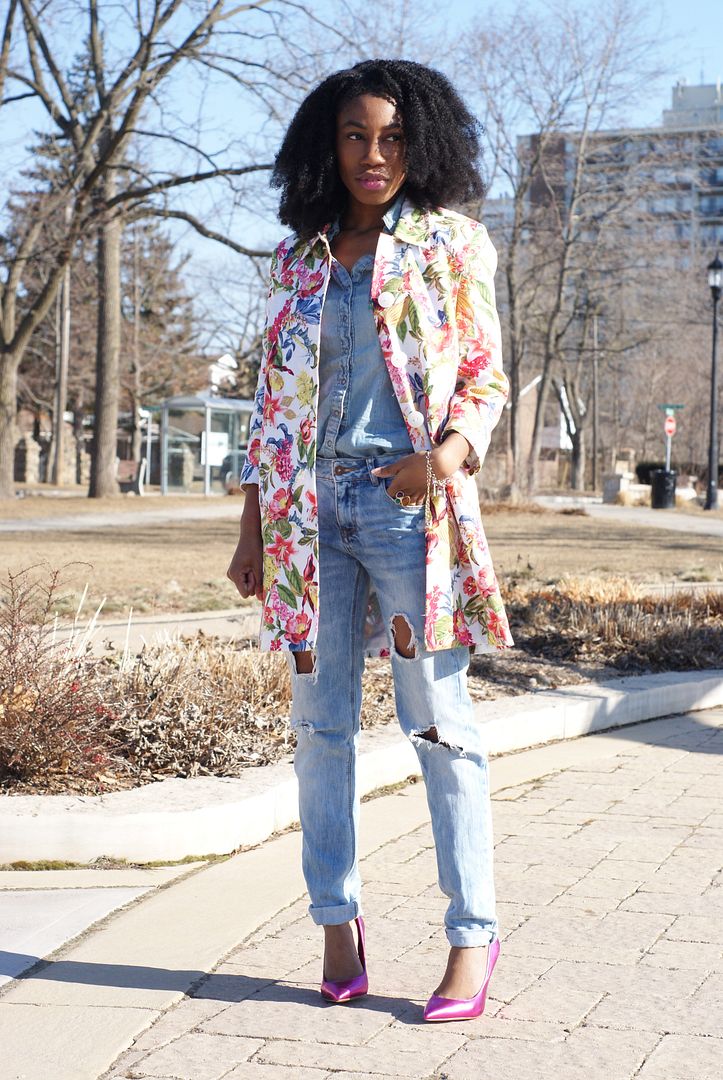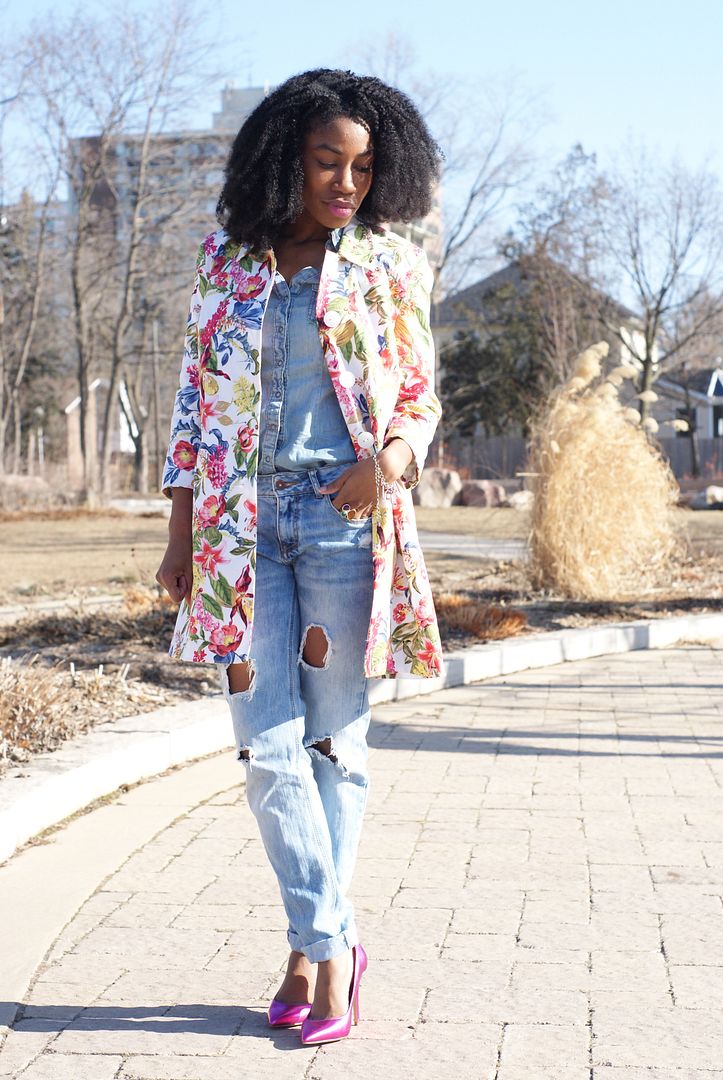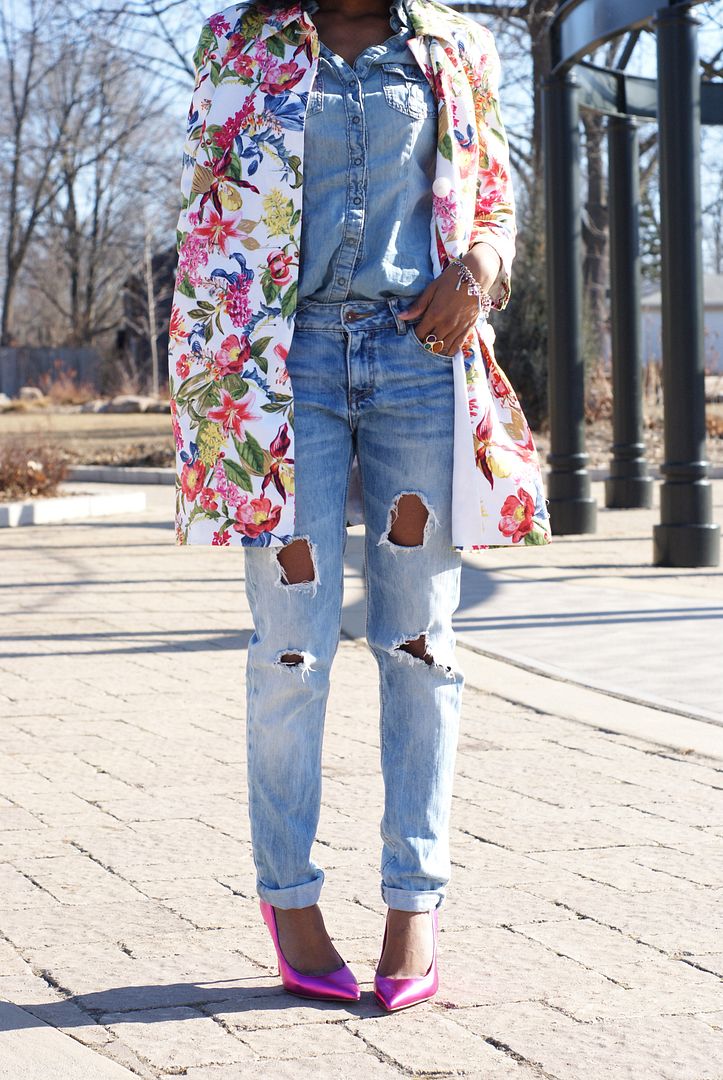 Photos by Clover D
Today is also the start of World MasterCard Fashion Week in Toronto. Make sure to follow me on Twitter and Instagram to catch all the action.
Hoped you enjoyed the post
What do you think of the Canadaian Tuxedo trend (denim on denim)?
Outfit Information: Jacket: Sears // Denim top: Garage // Jeans: Thrifted ( Zara) // Heels: Hudson Bay
Stay Connected:
Google + // Twitter // Instagram