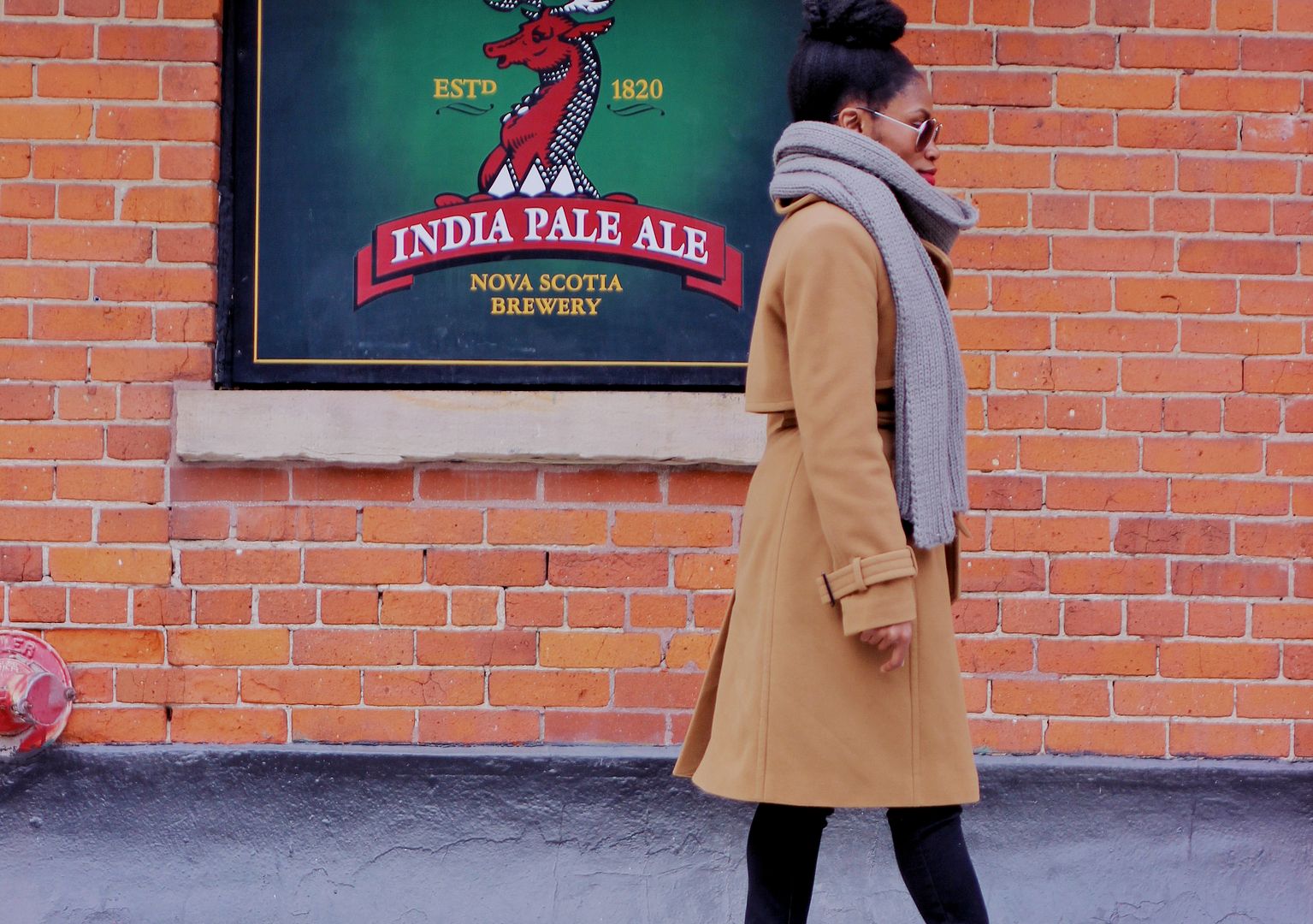 If you've not yet found the perfect winter coat or are looking to add more selection to your closet, you may want to consider investing in a classic camel coat.
For a couple of
seasons camel coats have been everywhere and I can understand why. The camel coat goes well with everything imaginable and will stay with you for seasons to come.
I personally love coats but this season I find myself often reaching out for this pretty camel coat in a wool trench coat style.
I decided to accessorize with an over sized knitted grey scarf for a comfortable but chic street style look.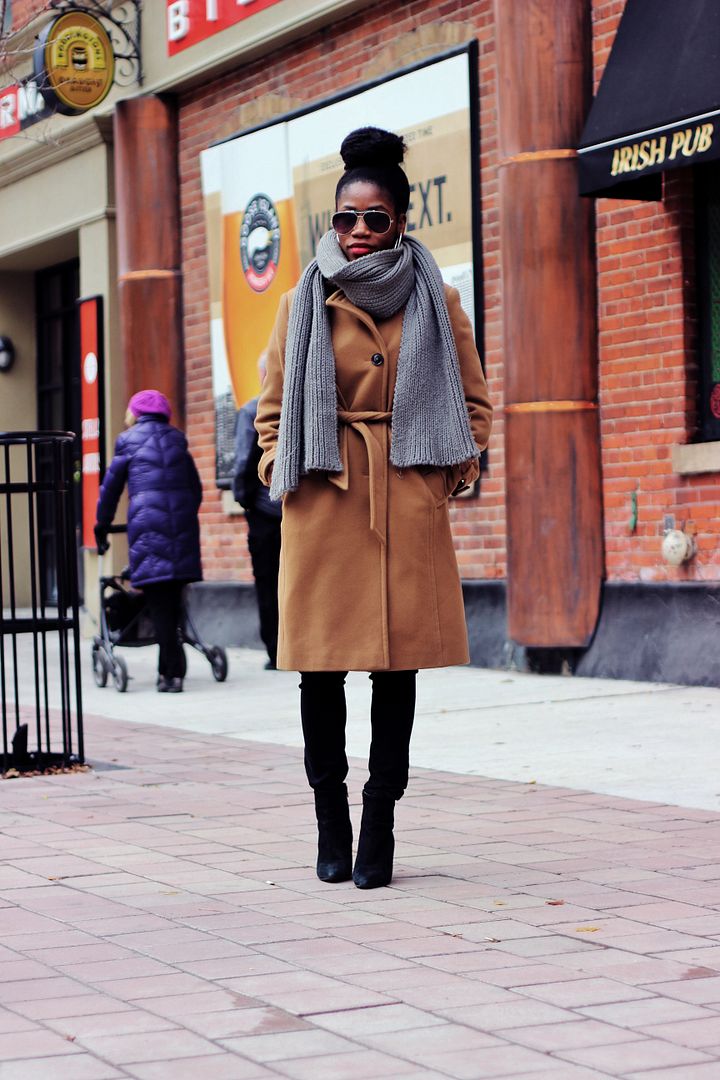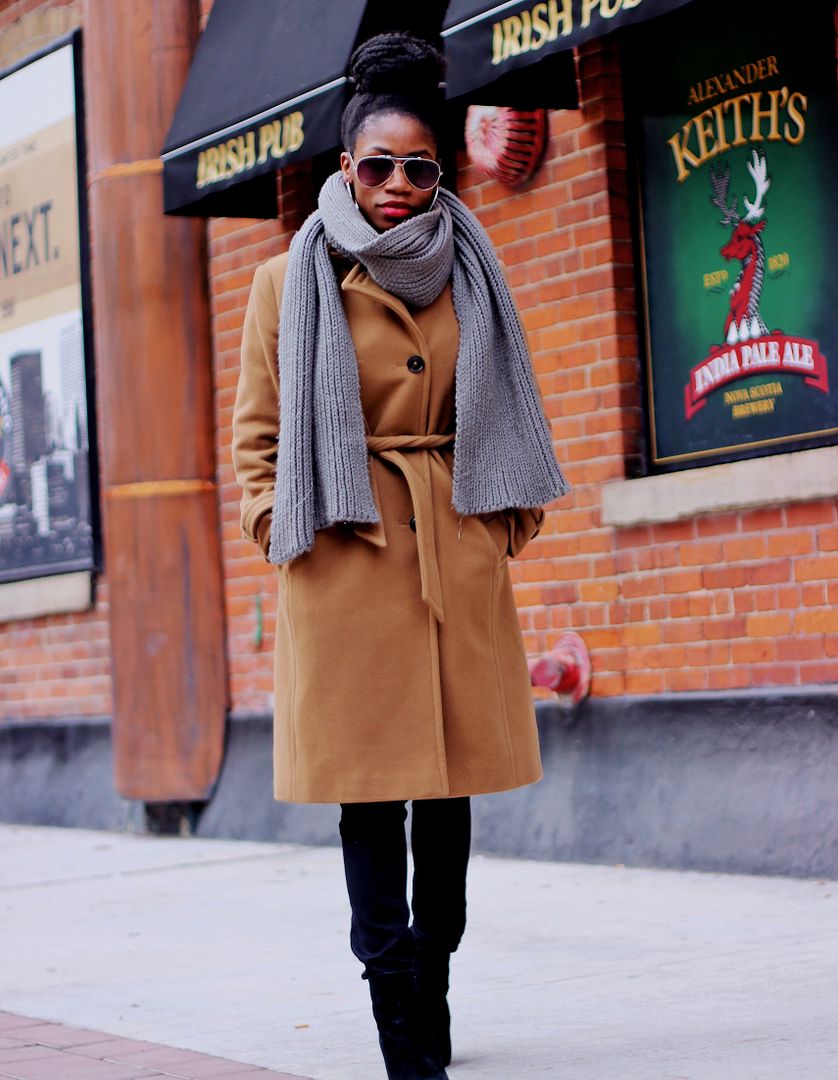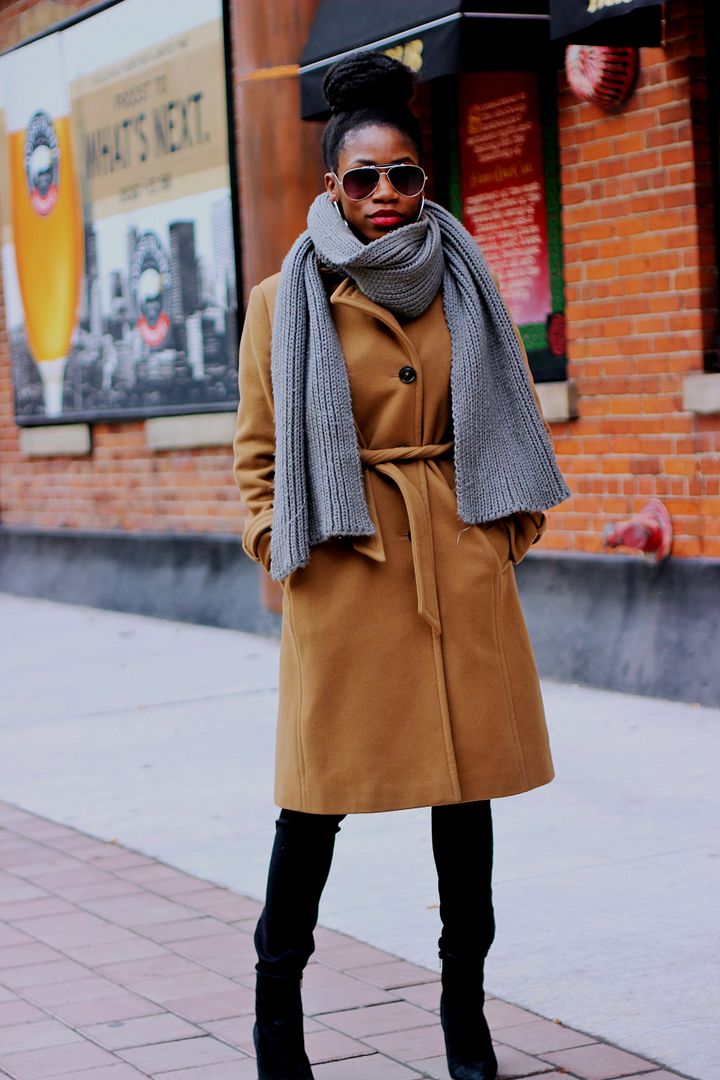 Photos by Busola, editing by Clover D
I do apologize for my silence on the blog lately. I have been so busy due to exams, however they are done now so I can focus on producing more blog content. So, stay tuned
What are your thoughts on camel coats? Do you own one?
Until Next Time
Sincerely Miss J
Outfit Information:
Scarf: Sample Sale (old) // Coat: Thirfted // Boots: Thrifted
Make sure you stay connected
Google + // Twitter
// Instagram