I originally wanted to post a causal outfit that I previewed on instagram a few days ago, but I thought it was only fitting to post this outfit i wore today instead. I've been seeing these faux leather pleated skirts everywhere and loved the idea that they could be dressed up or down. However, when they first hit the stores, most of them were out of my budget at $50 or more! But like most things,they went on sale and I had to pick one up.
I decided to keep it simple and go the all black route and pair it with my trusty trench coat with a touch of leopard.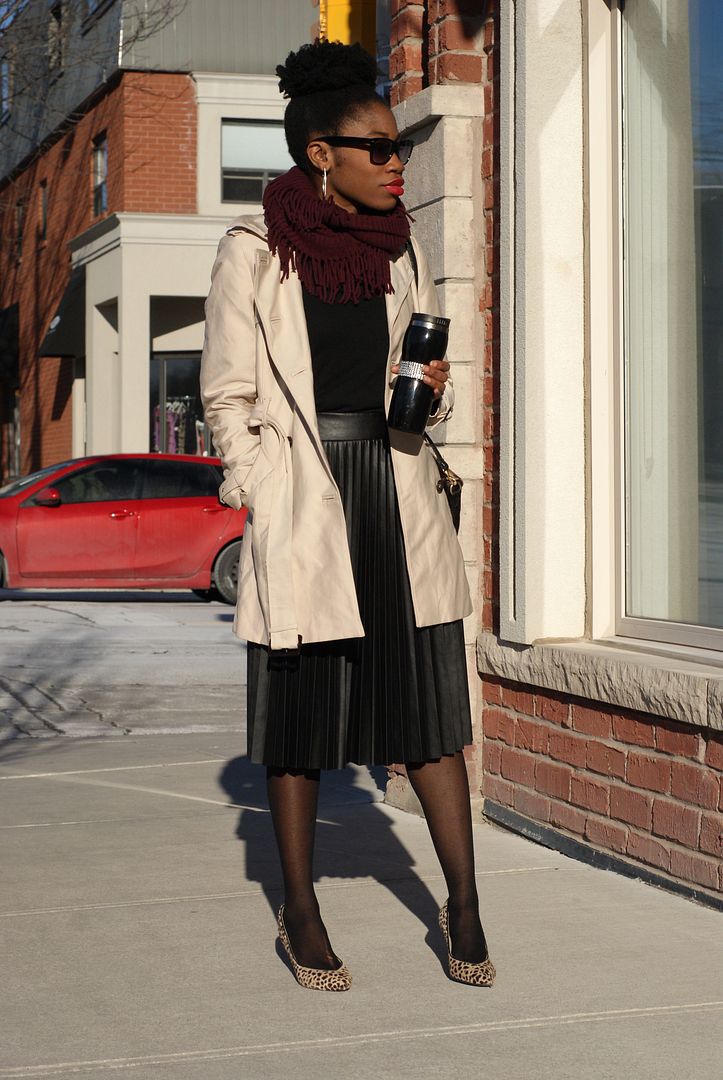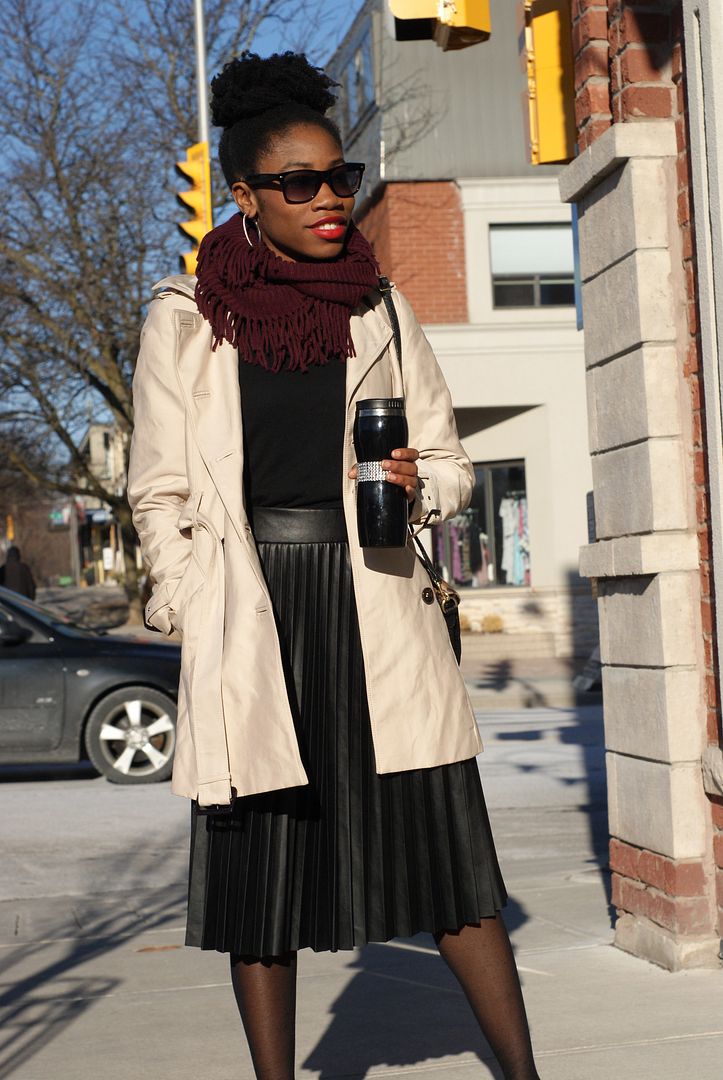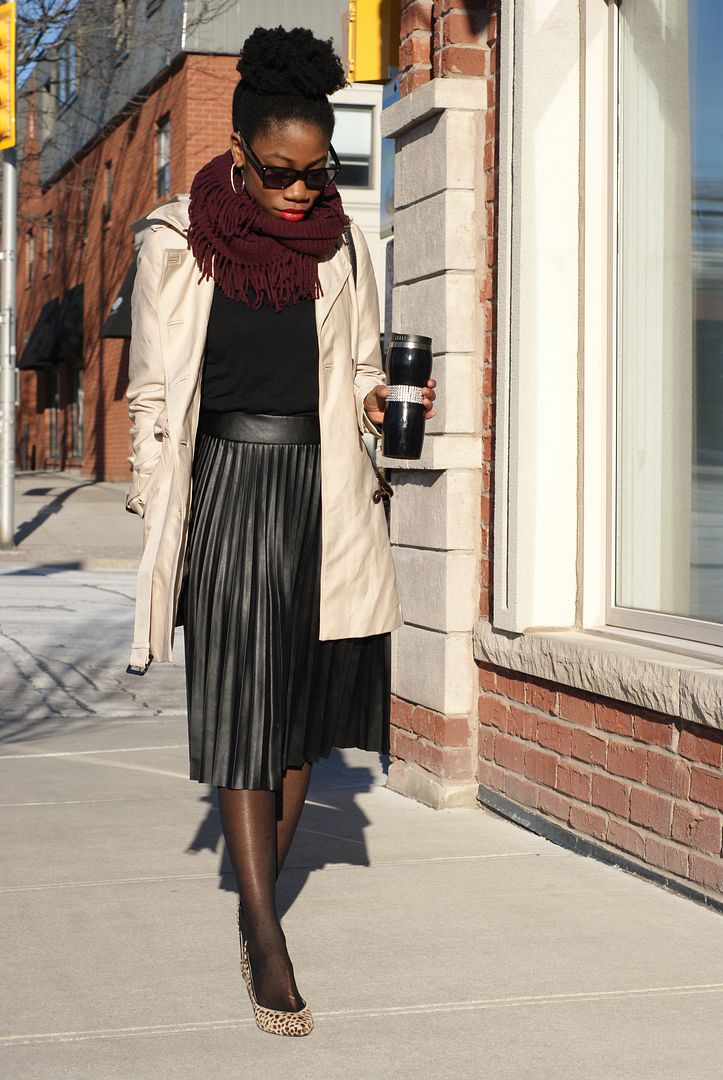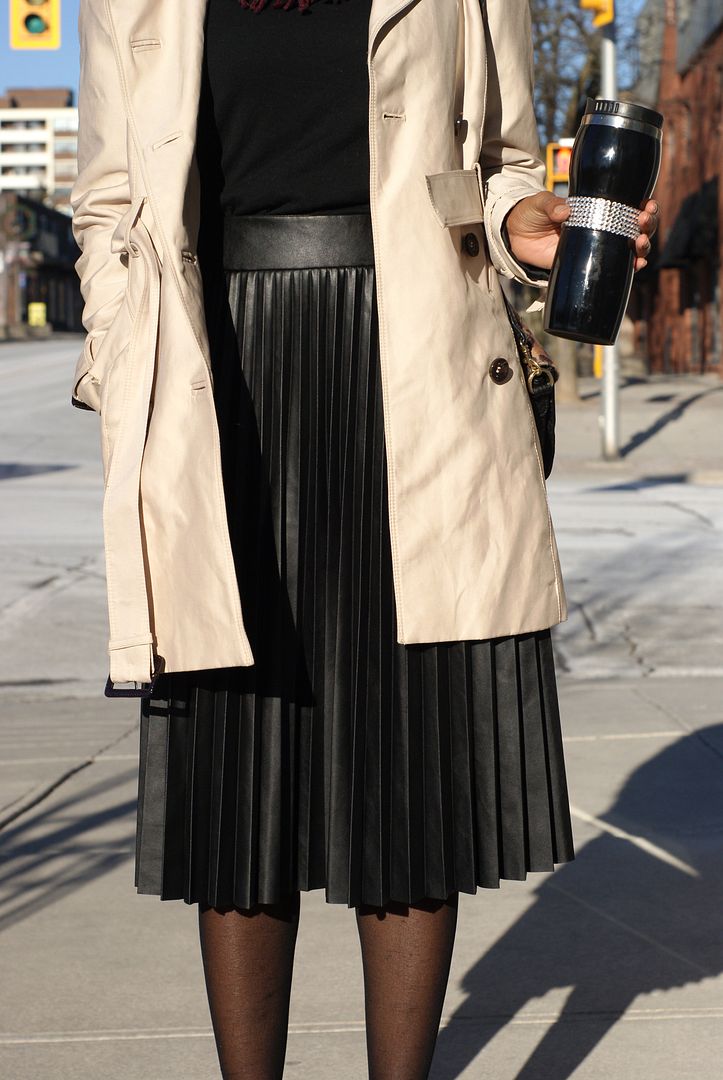 Photos by Clover D
I always loved the look of black pantyhose as opposed to opaque ones, however, I'm forever cursed with getting runs in them!
Hope you enjoyed the post
Until Next time
Sincerely Miss J
Outfit Information:Scarf: Aldo // Top: Dynamite // Skirt: Winners // Trench: Thrifted // Heels: thrifted // Cup: Gift
Remember to stay connected
Google + // Twitter // Instagram