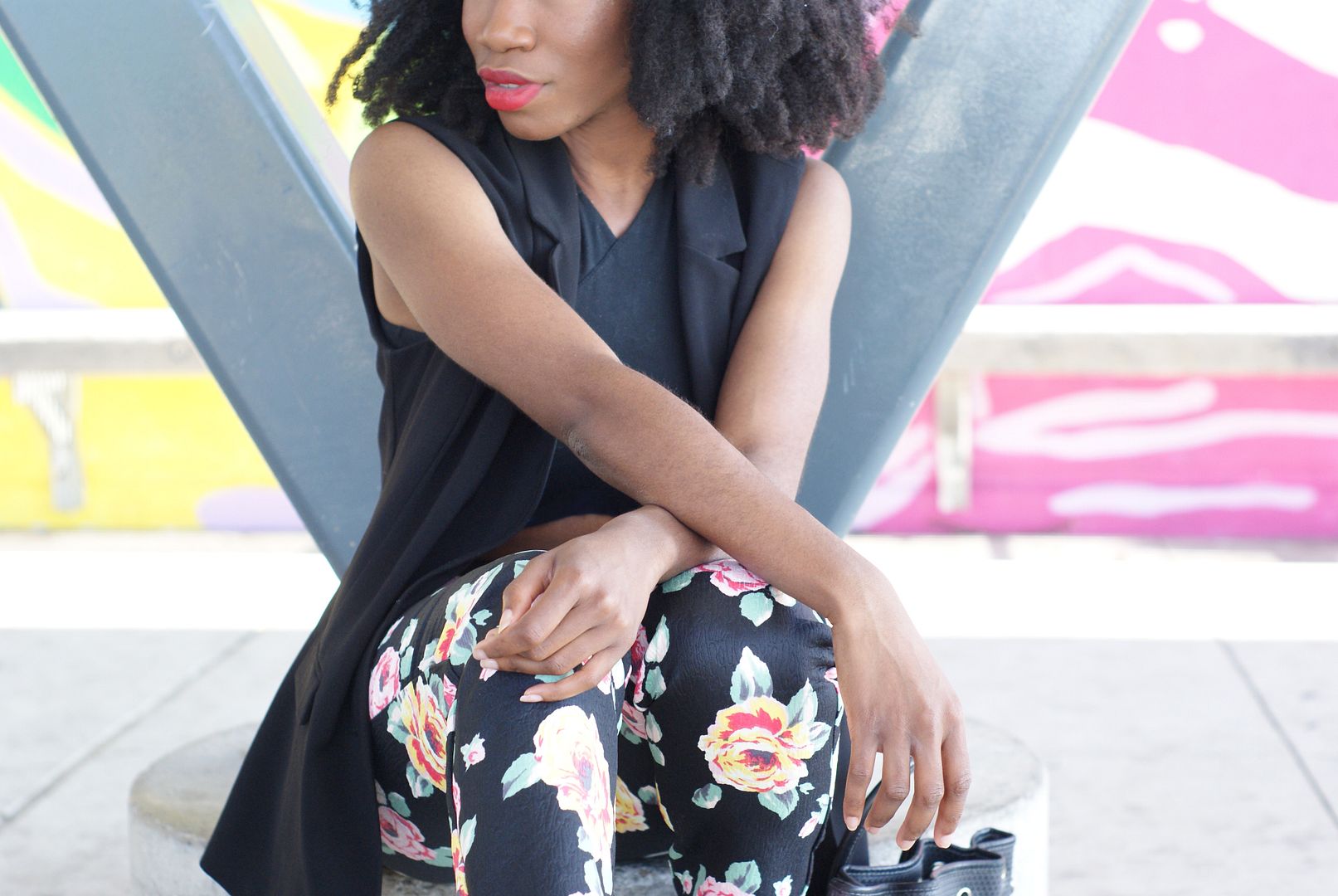 Florals in the summer, yes, totally groundbreaking right? Not really, but at this point if you want to wear it, just wear it.
The other day I had a very interesting conversation with someone about why I was so obsessed with taking pictures of myself for the blog which made me look so vain.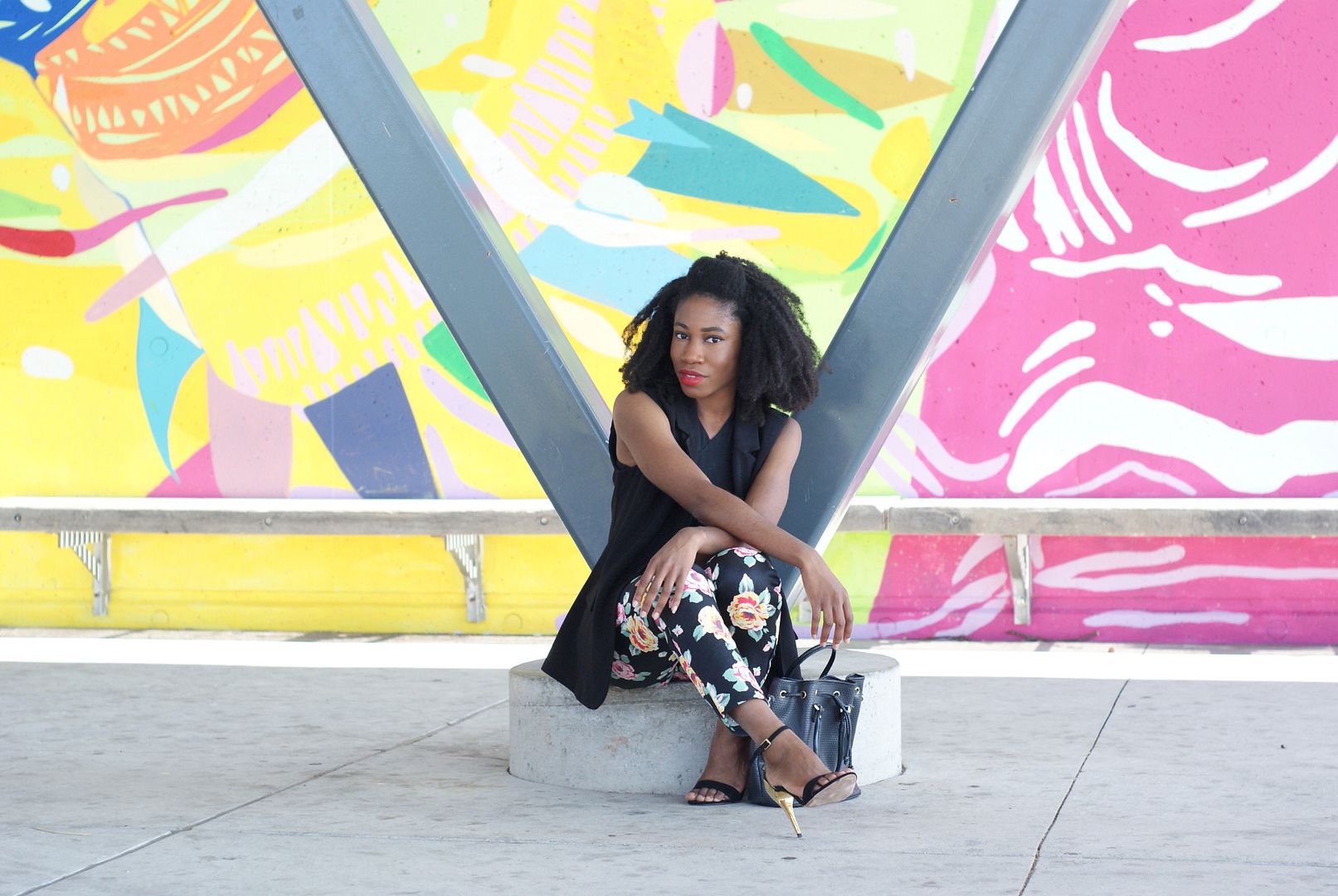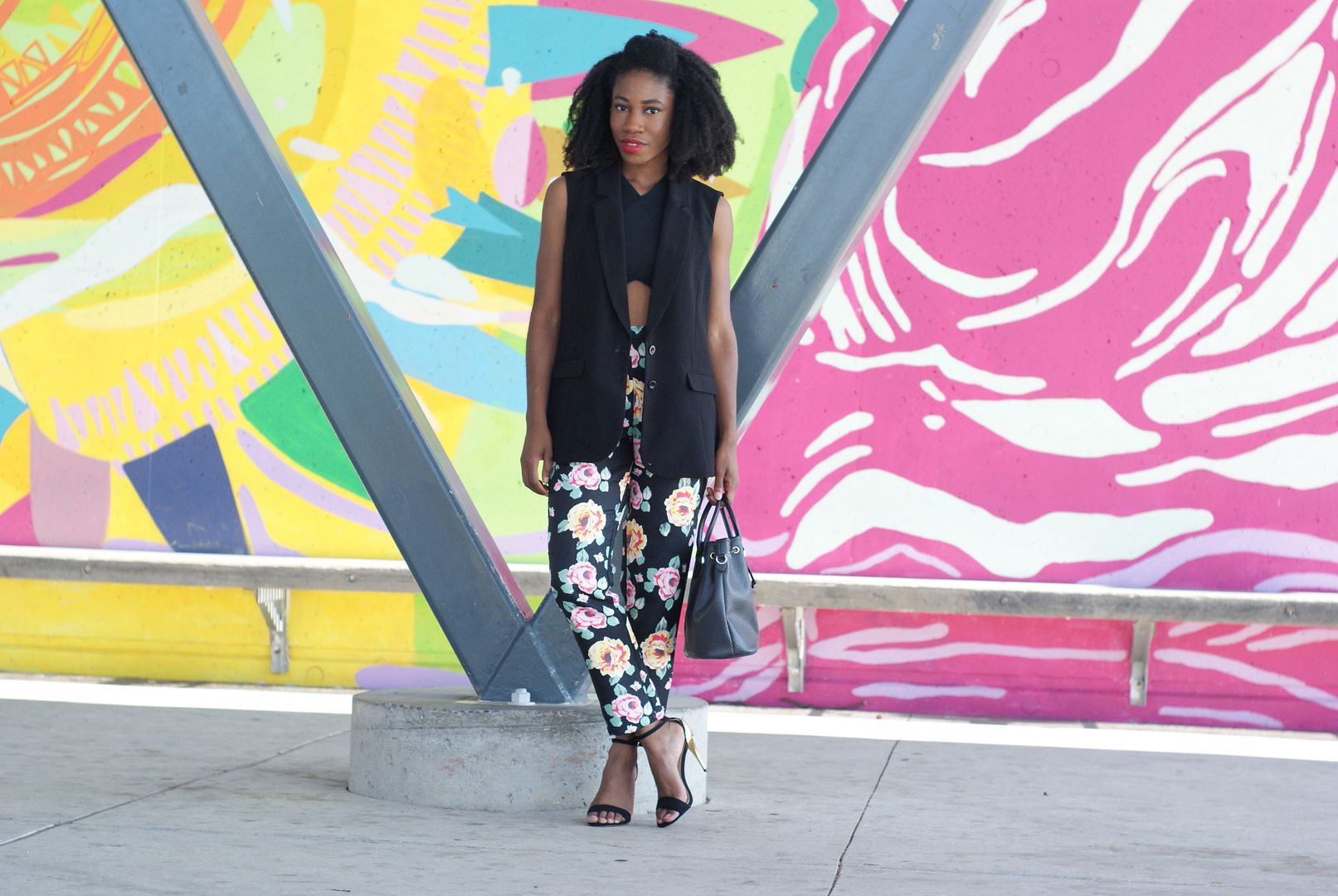 Personally, getting in front of the camera is not a very easy thing for me. However, I find nothing wrong with someone who likes to take pictures of themselves. If it's not hurting anyone, what is the issue? For me, I don't get much joy in seeing myself in pictures. I'd personally be fine stepping away from the camera if someone else could replace me. What I love is the art and creative side of styling and putting things together. The hope is that sharing these outfits inspire someone.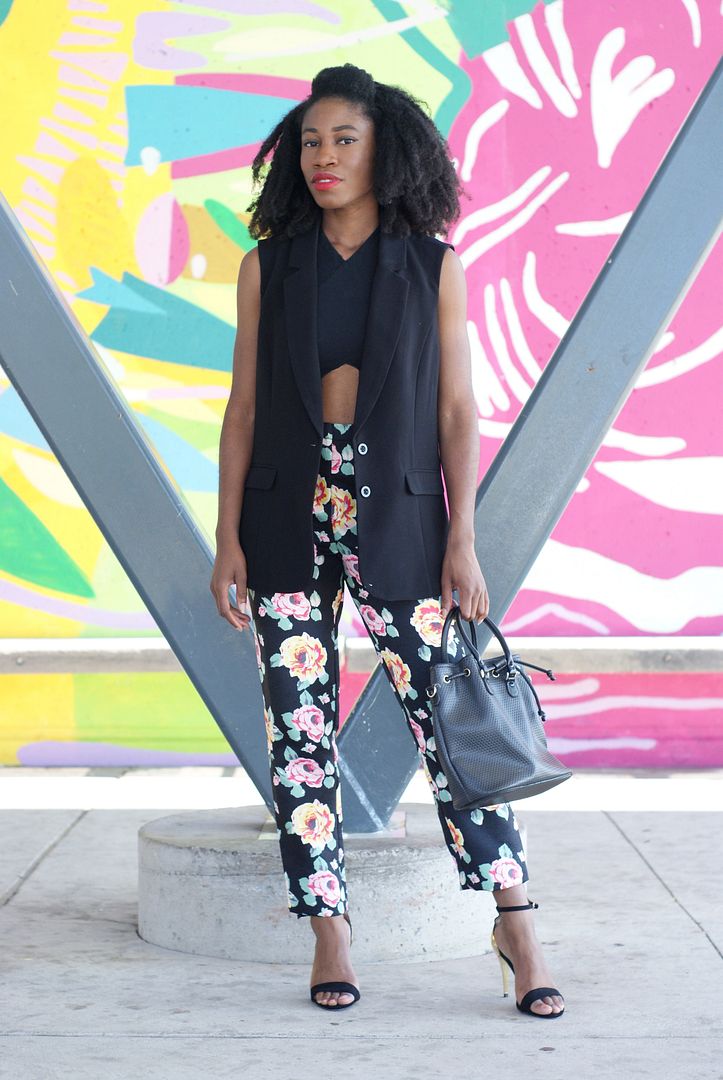 I was definitely drawn to the feminine flare of the floral pants and paired it with a simple black vest and a black crop top.
Hope you enjoyed the post
Until Next time
Sincerely Miss J
Why do you read personal style blogs? What would you say to someone calling you vain for blogging?
Outfit Information: Vest: Reitmans // Crop top: dynamite // Trousers: ASOS (gifted) // Heels: Zara (old) // Bag: thrifted
Remember to stay connected
Google + // Twitter // Instagram