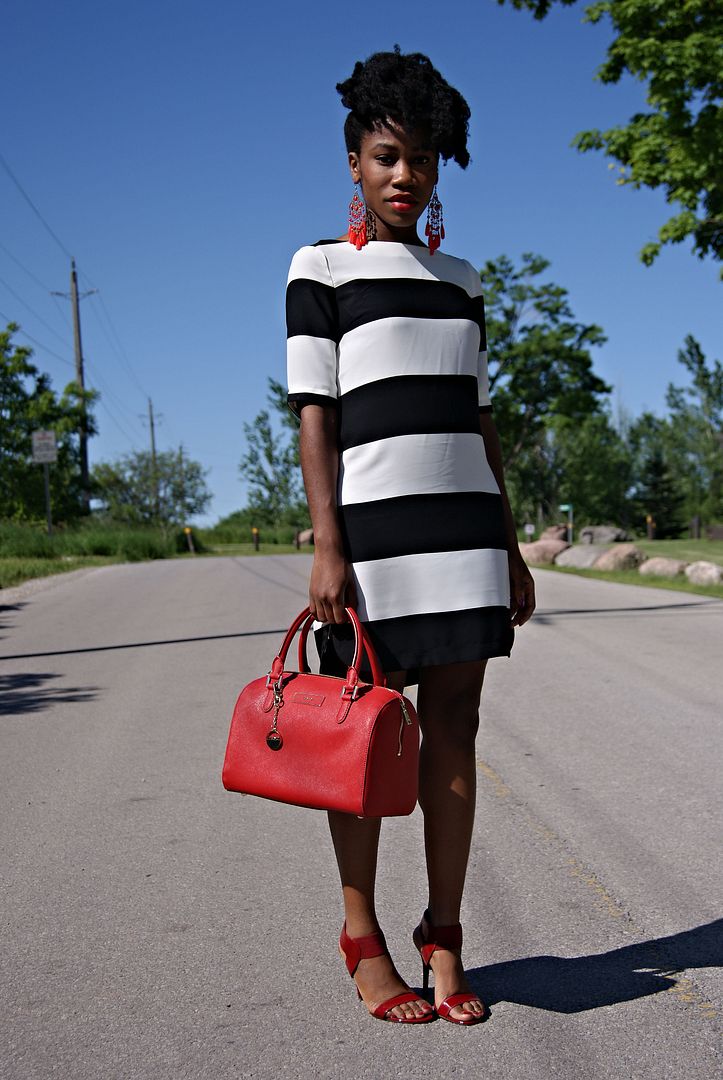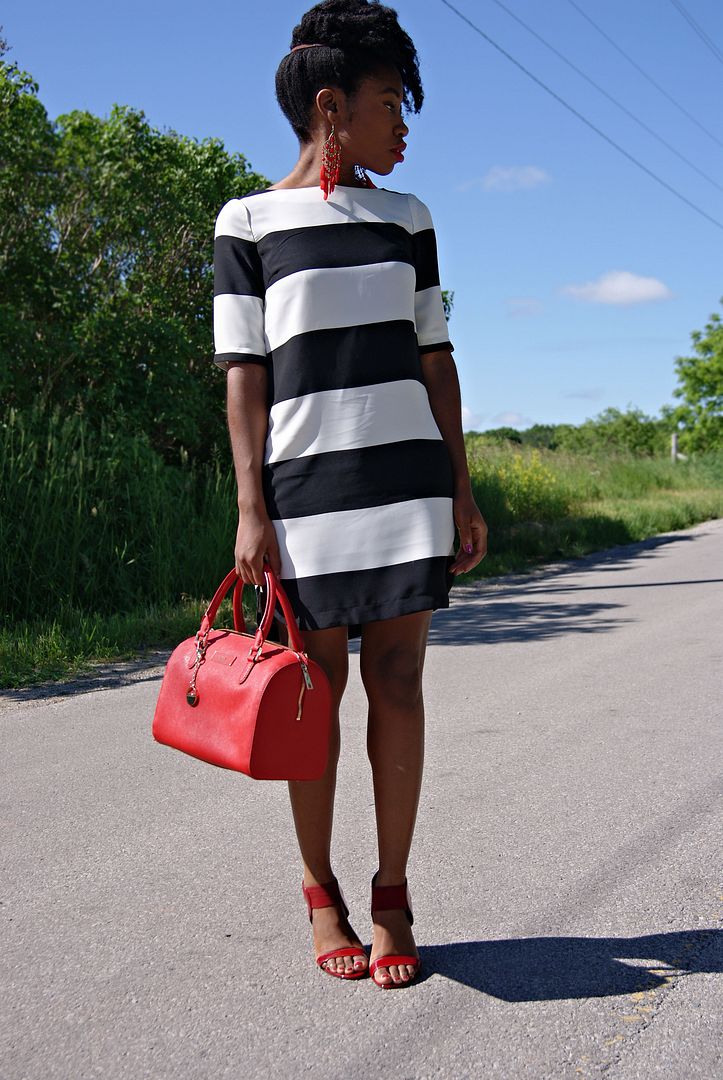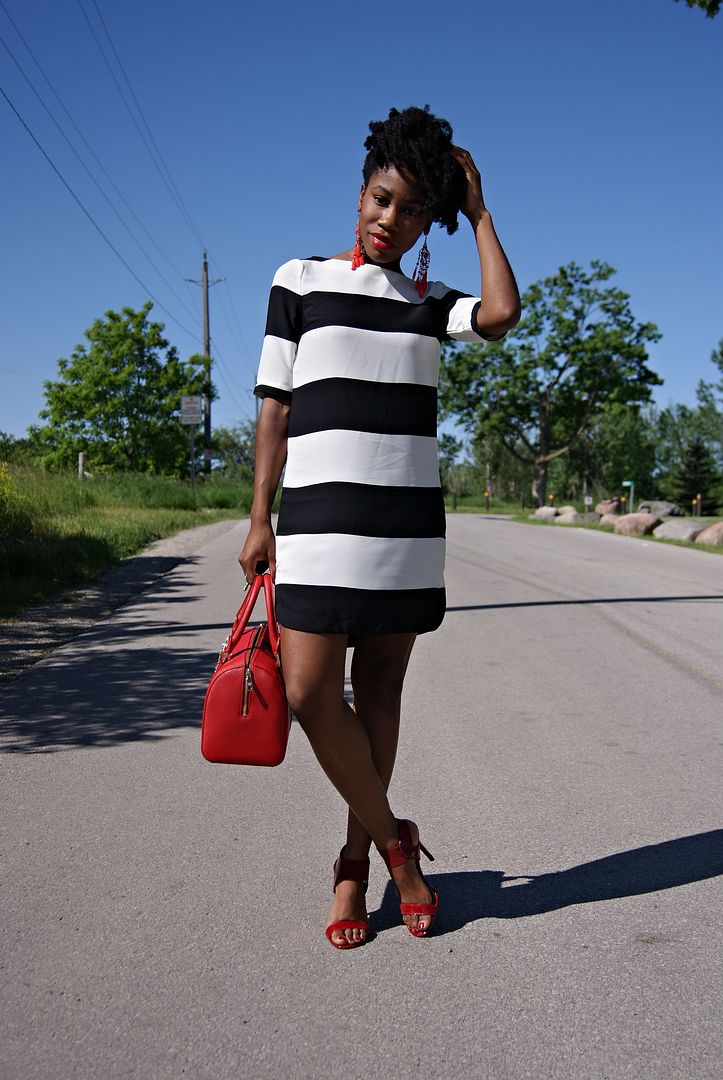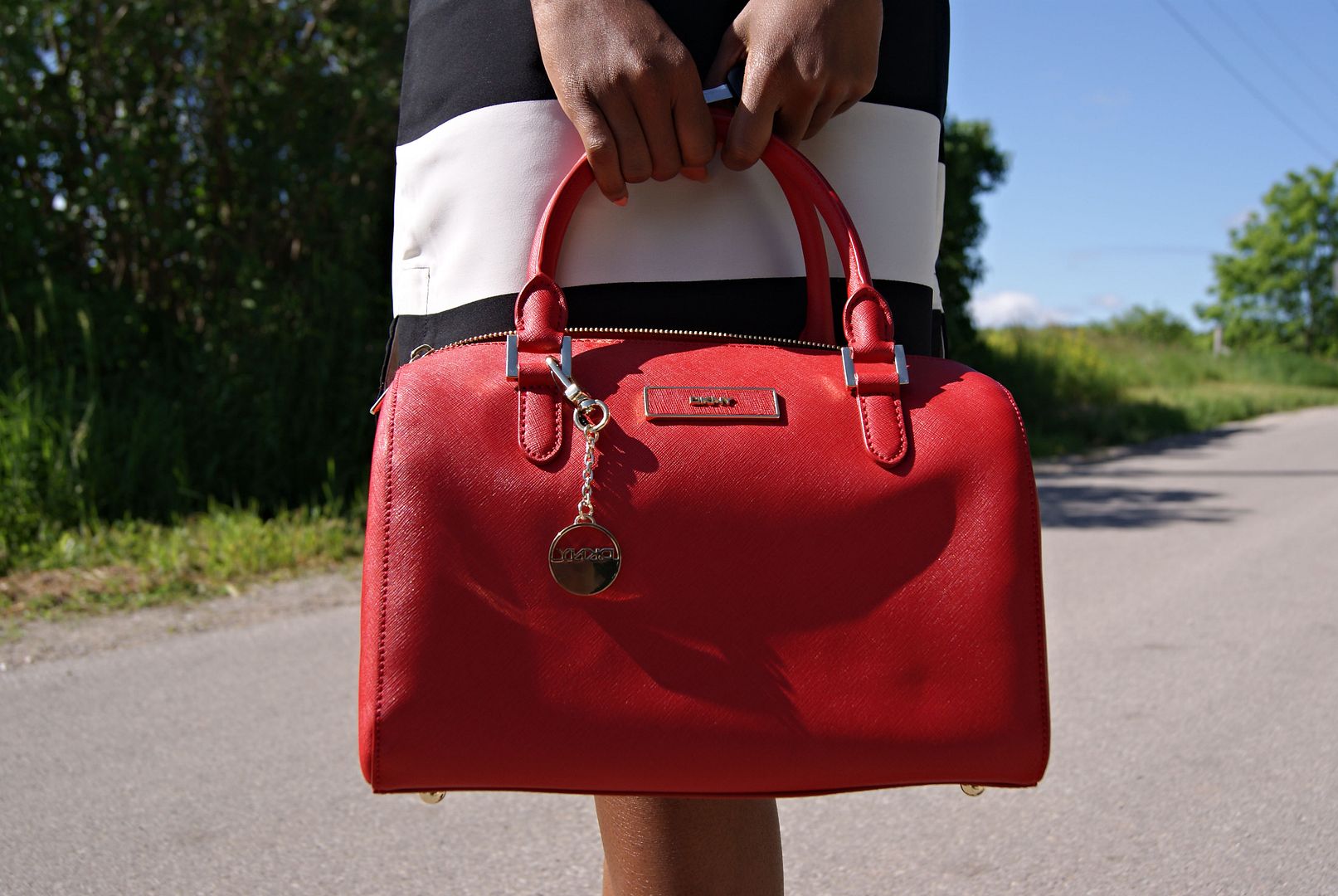 I am sure we have all heard the saying "reduce, reuse, and recycle". This concept does not only apply to the environment, but should be applied to your closet as well. How many of us have heard once you post an outfit on any type of social media network, you can never wear it again? Well, I'm here to tell you that you can! Funny enough, nothing in this outfit is new and everything  has been featured on the blog before. The dress here, and the heels here are some examples of how items can be utilized multiple times.With a little creativity, vision and confidence, you will always find some way to live within your means and look stylish without having to constantly buy something new.
The striped dress is from Dynamite which I purchased on sale months ago. However, I have worn it so many times and it never gets old. I decided to pair the black and white combo with red! Red, black and white is such a classic combination.
What specific items in your closet do you always find your self wearing?
P.S  Happy Father's Day everyone!!
Until Next time,
Sincerely Miss J
Outfit Information:
Dress: Dynamite, like this one too here & this here  // Shoes: Guess (old) // Bag: Winners (DKNY) // Earrings: (old) Unknown