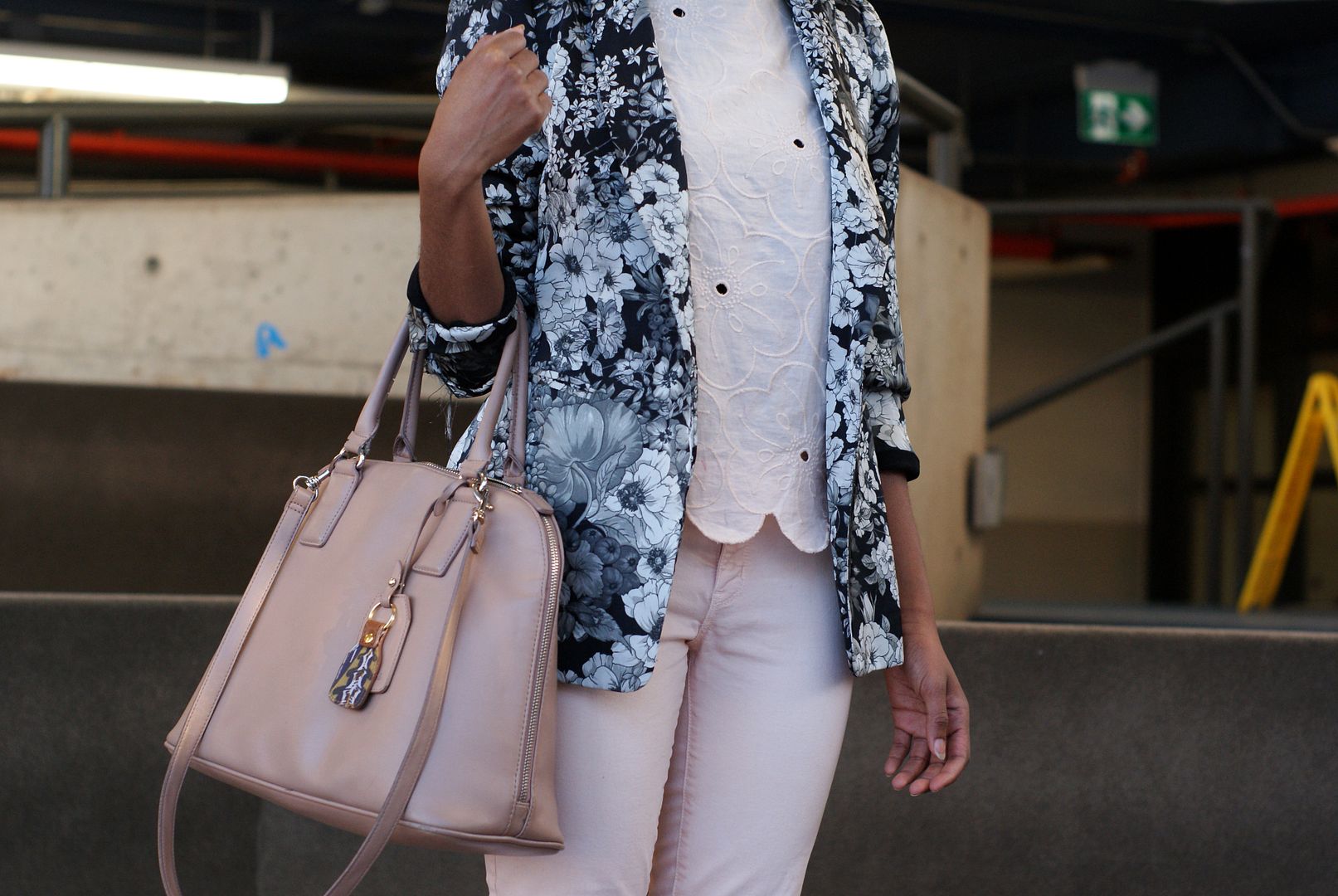 With winter in full swing I can't help but dream of warmer weather, beaches, and bright colours. Although a fresh blanket of snow can be a beautiful sight, I would not mind if spring were here right now.
I decided to pair together two popular upcoming spring colors– grey and blush. I'm not a "girly girl" and often never wear anything "pinkish". However, blush and grey went so perfectly together I could not resist.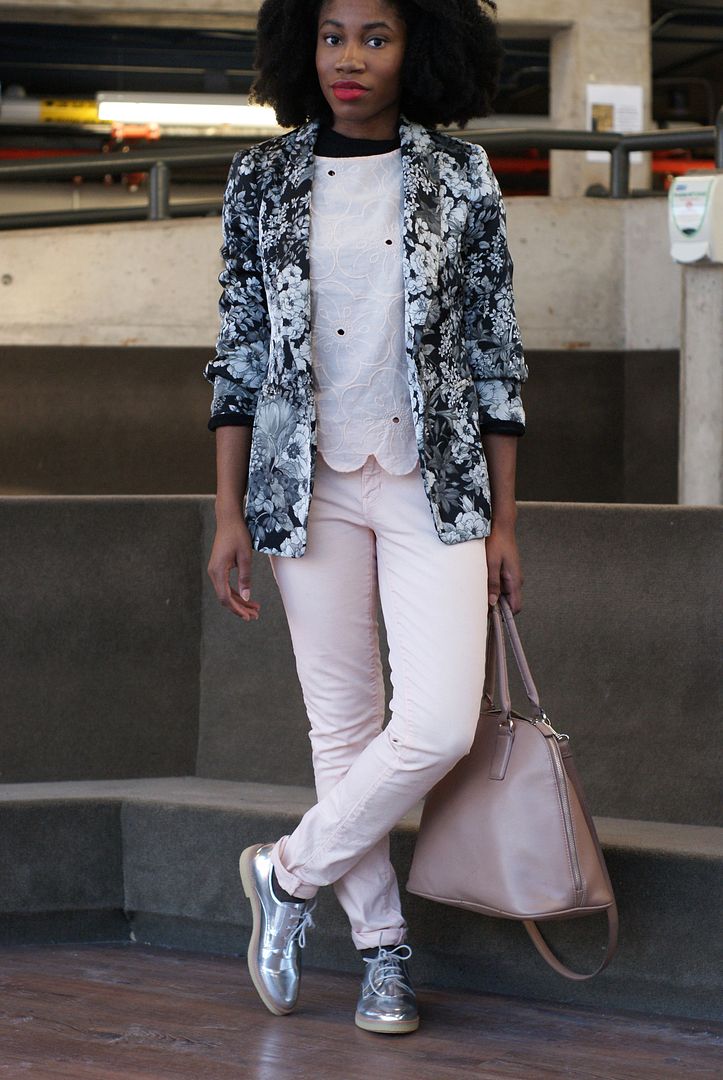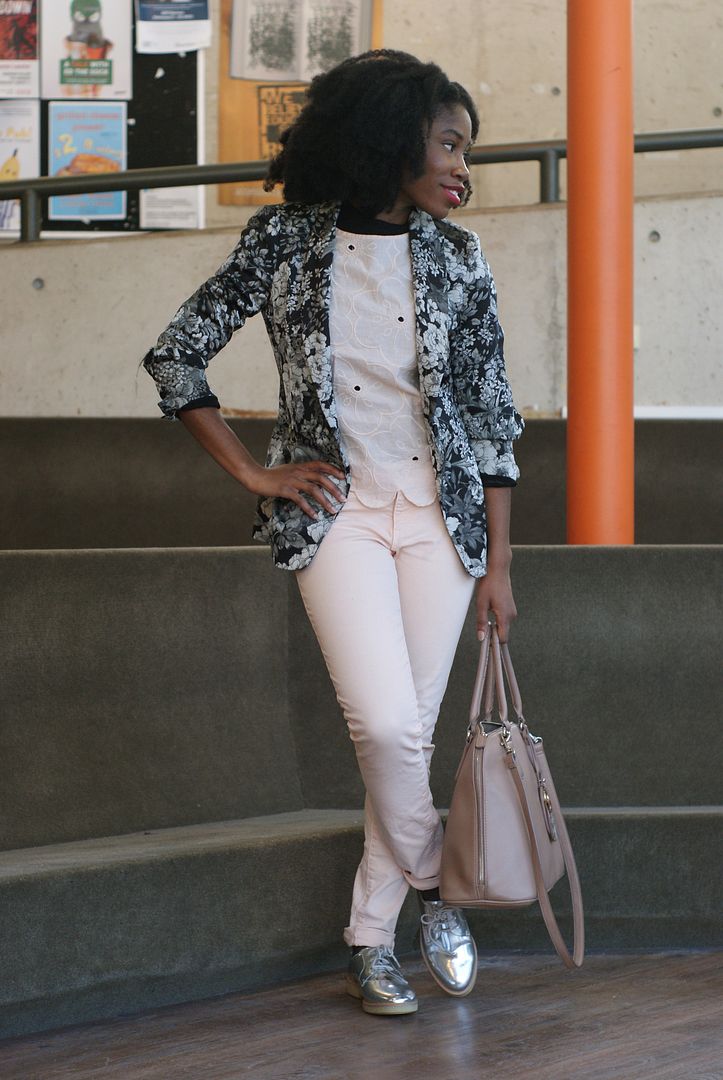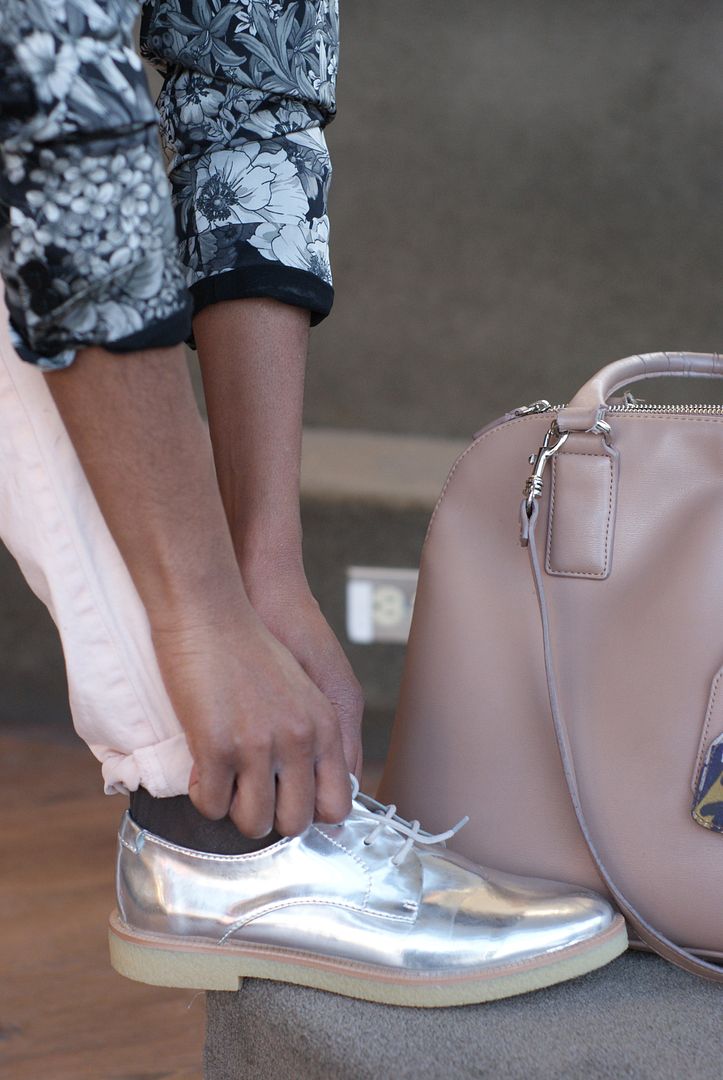 Although, the look has a lot of blush and floral in it, it still has a nice balance between "pretty and feminine" and "funky and causal".
Hope you enjoyed the post
Until Next Time,
Sincerely Miss J
What will your go to colors for spring be?
Outfit Information: Blazer: Zara (old) // Blouse: thrifted // Colored denim: Thrifted // Shoes: Zara // Bag: c/o Express
Stay Connected
Google + // Twitter // Instagram