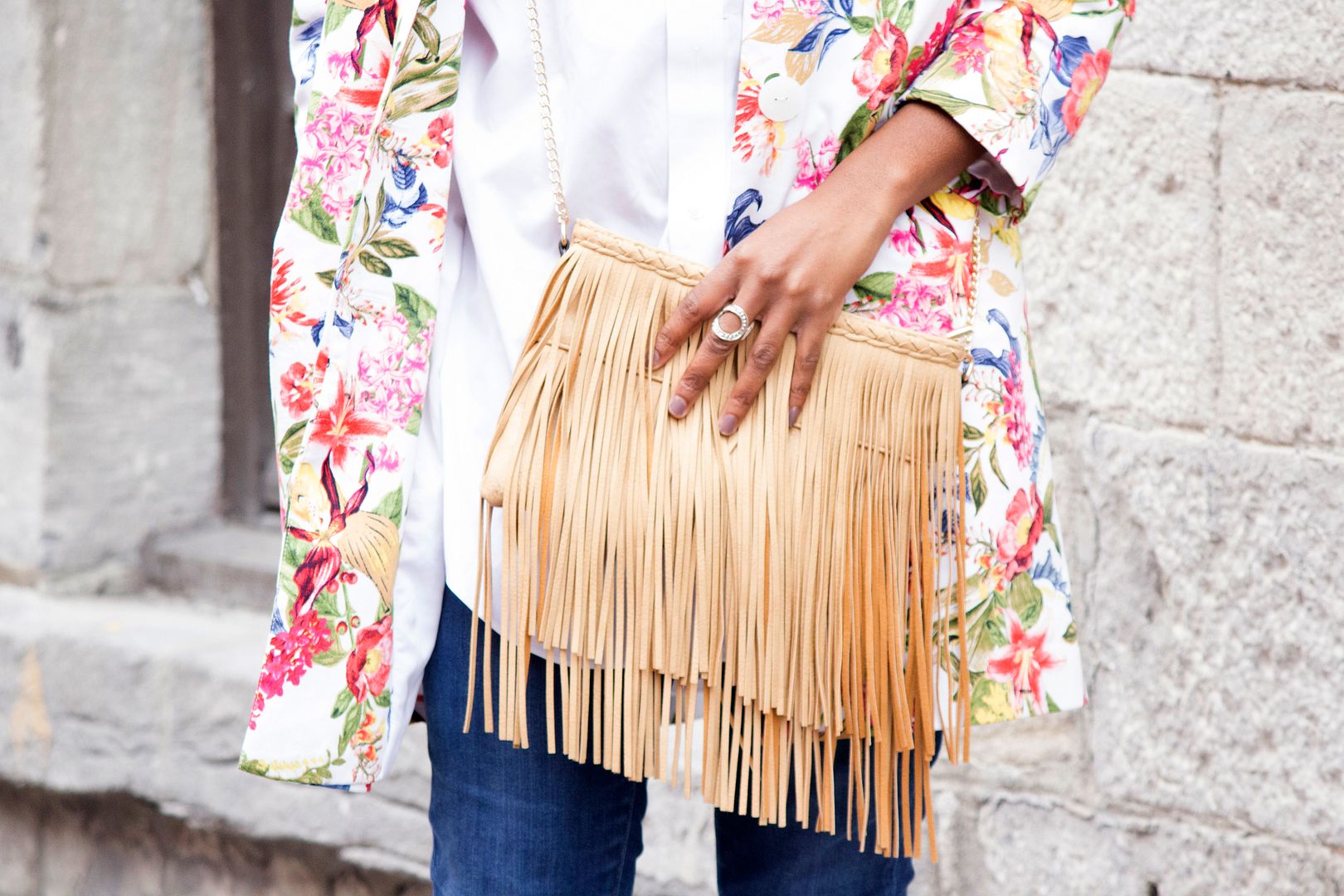 Although, it's officially spring here in Toronto, it has not really felt like it. Our temperatures are still cold and recently we had a small ice storm. However, it has not stopped me from pulling out the typical spring attire, like this floral jacket. Floral patterns are not ground breaking but any excuse to pull out my favorite floral jacket I bought over 2 years ago is good enough for me.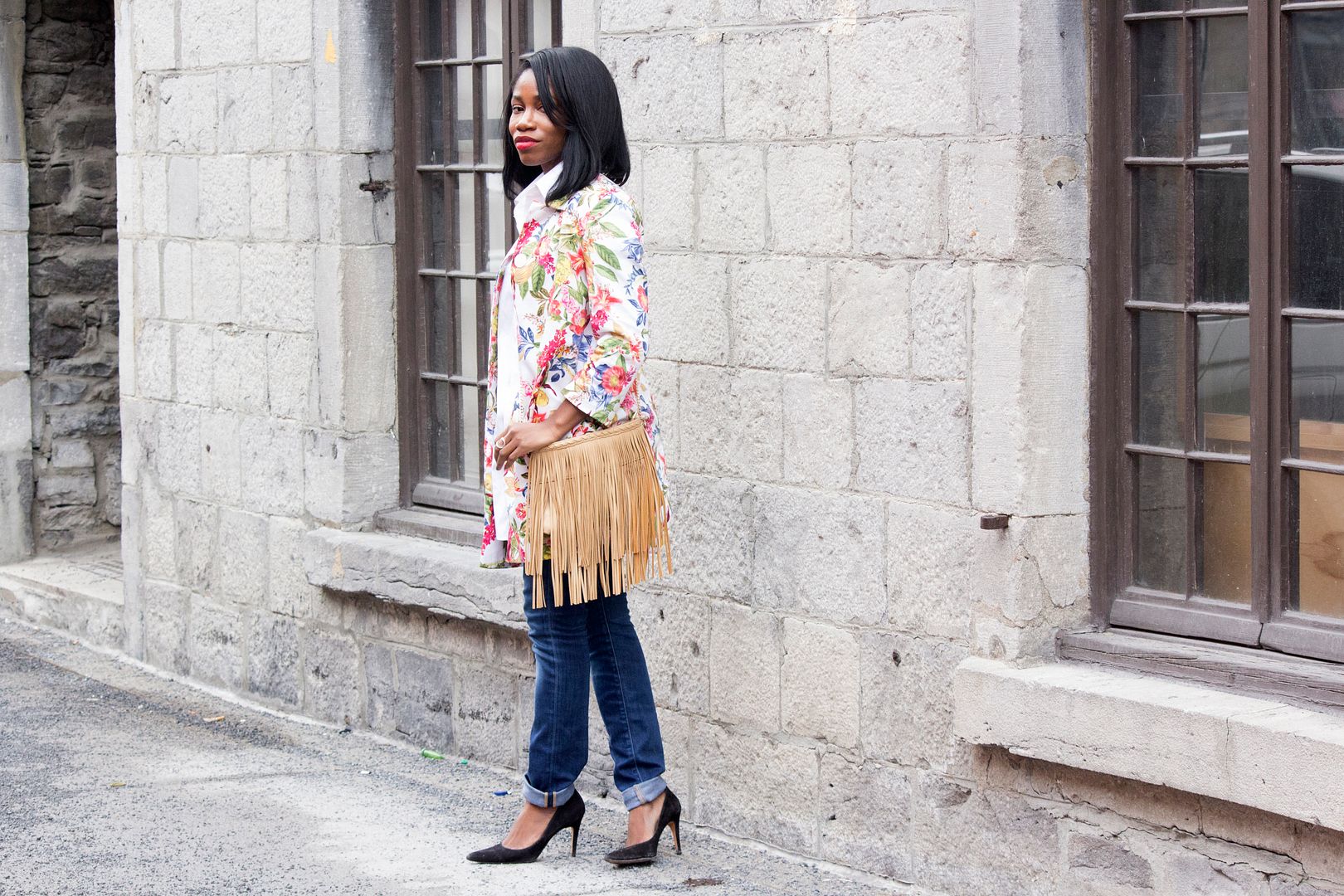 I featured this outfit first on Instagram (here) but was a bit behind sharing it on the blog.
These pictures were taken in beautiful old Montreal where the old meets the new with a mix of beautiful architecture. This part of the city reminds me of some of my favorite parts of Europe so I had to take advantage of the scenery and share my outfit with you.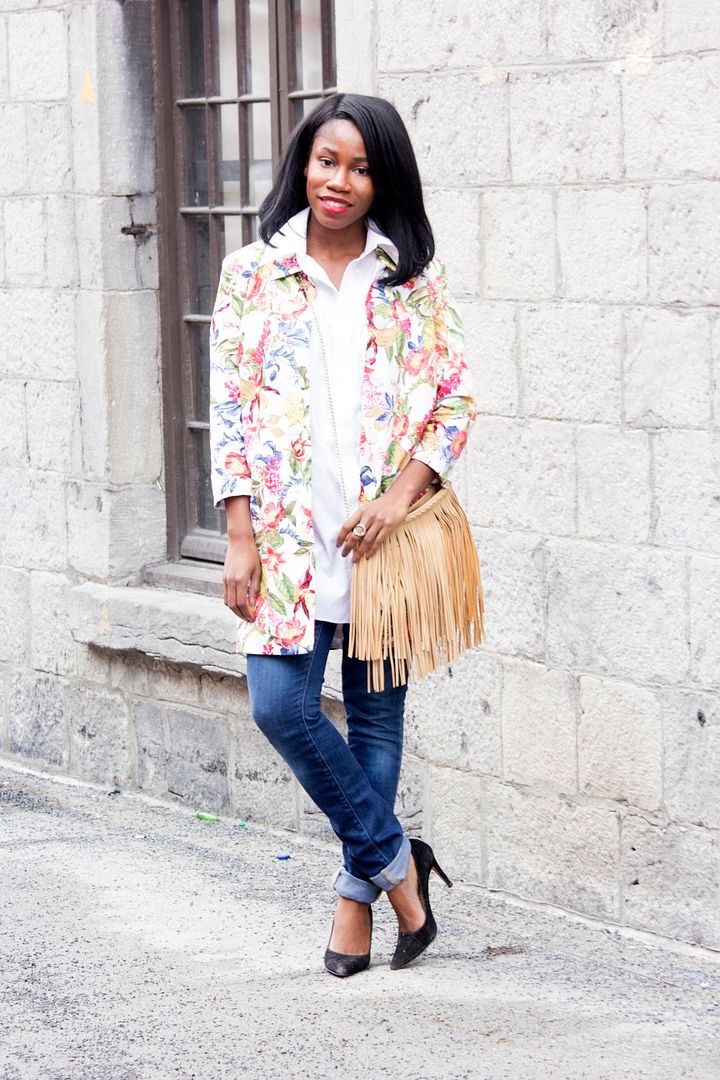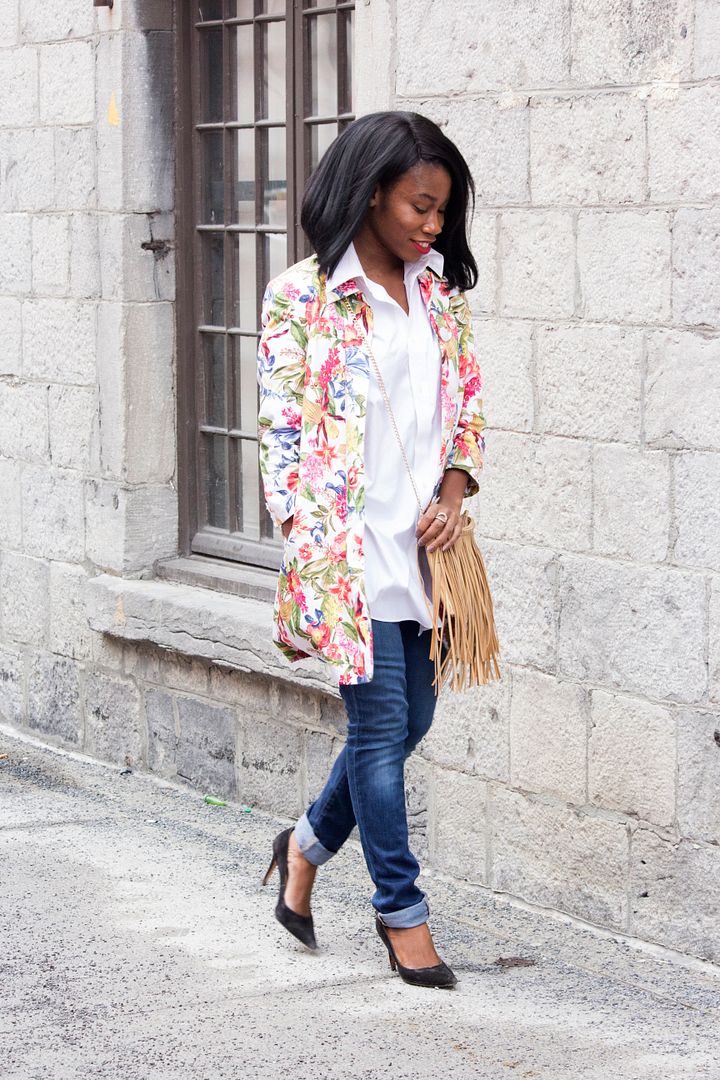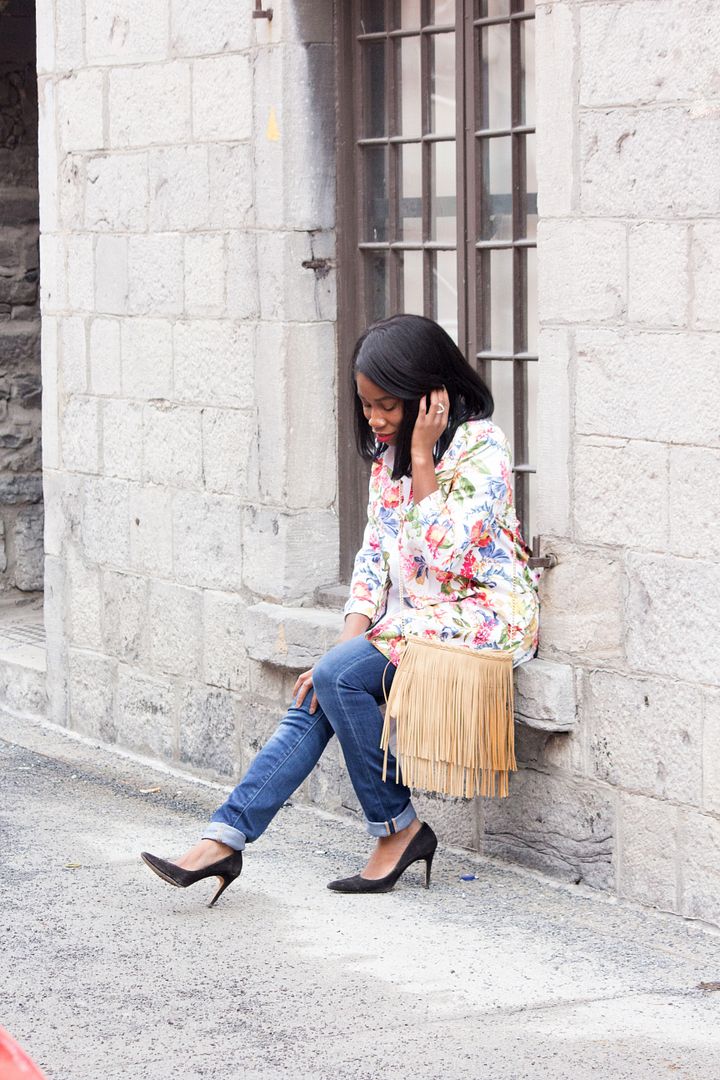 Photos by:Ben K
Tune into the blog tomorrow, another outfit post is coming up
Hope you enjoyed the post
Until Next Time
Sincerely Miss J
Outfit Information: Jacket: Sears // Dress Shirt: Thrifted // Jeans: Hudson's Bay // Heels: Thrifted // Bag: Le Chateau
Stay Connected