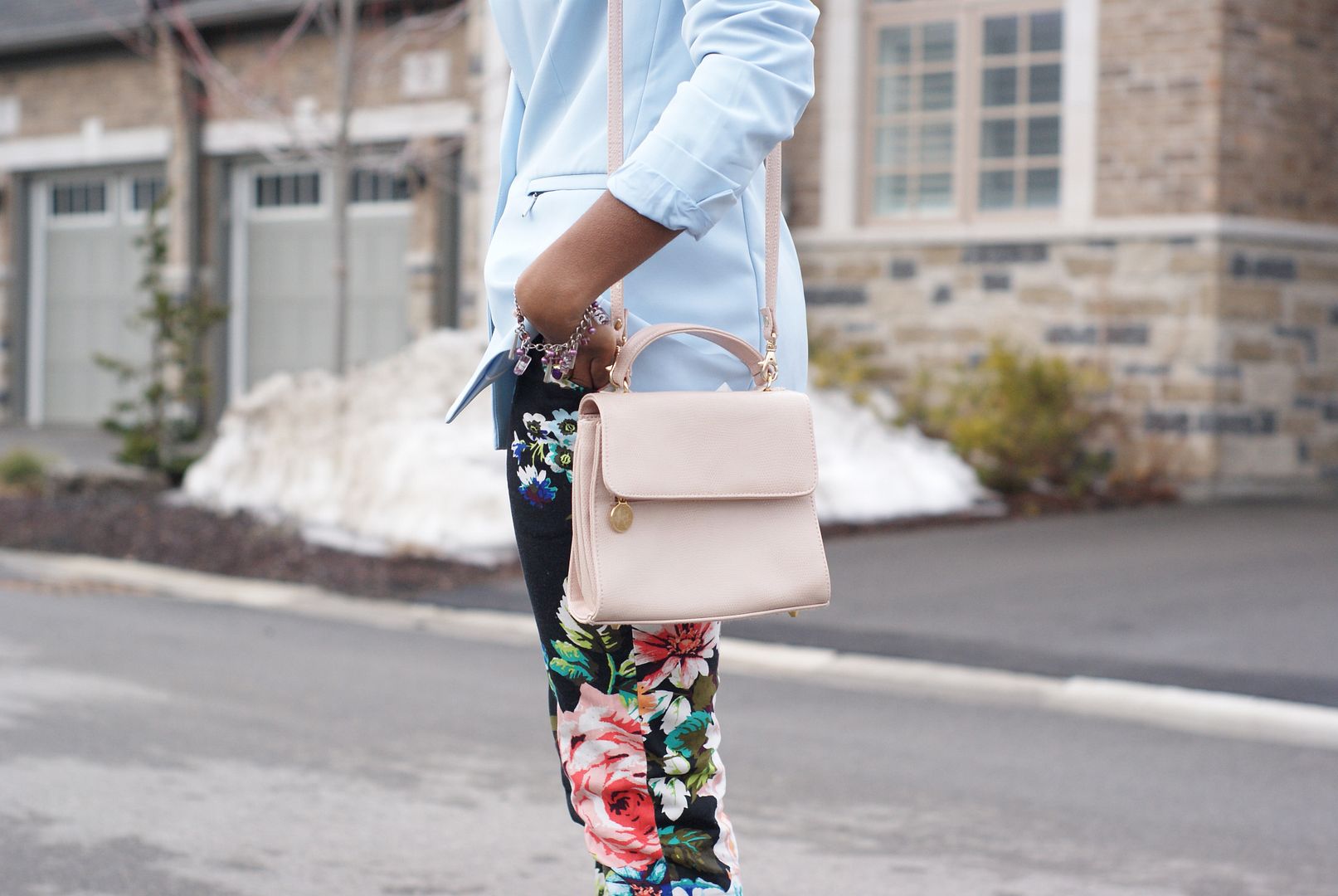 Happy Tuesday! Here's a quick outfit inspired by Spring. I decided to pair together my favourite floral trousers, a baby blue blazer and a baby pink handbag.
I'm off to class so this post will be very short and sweet! I'll let the pictures speak for themselves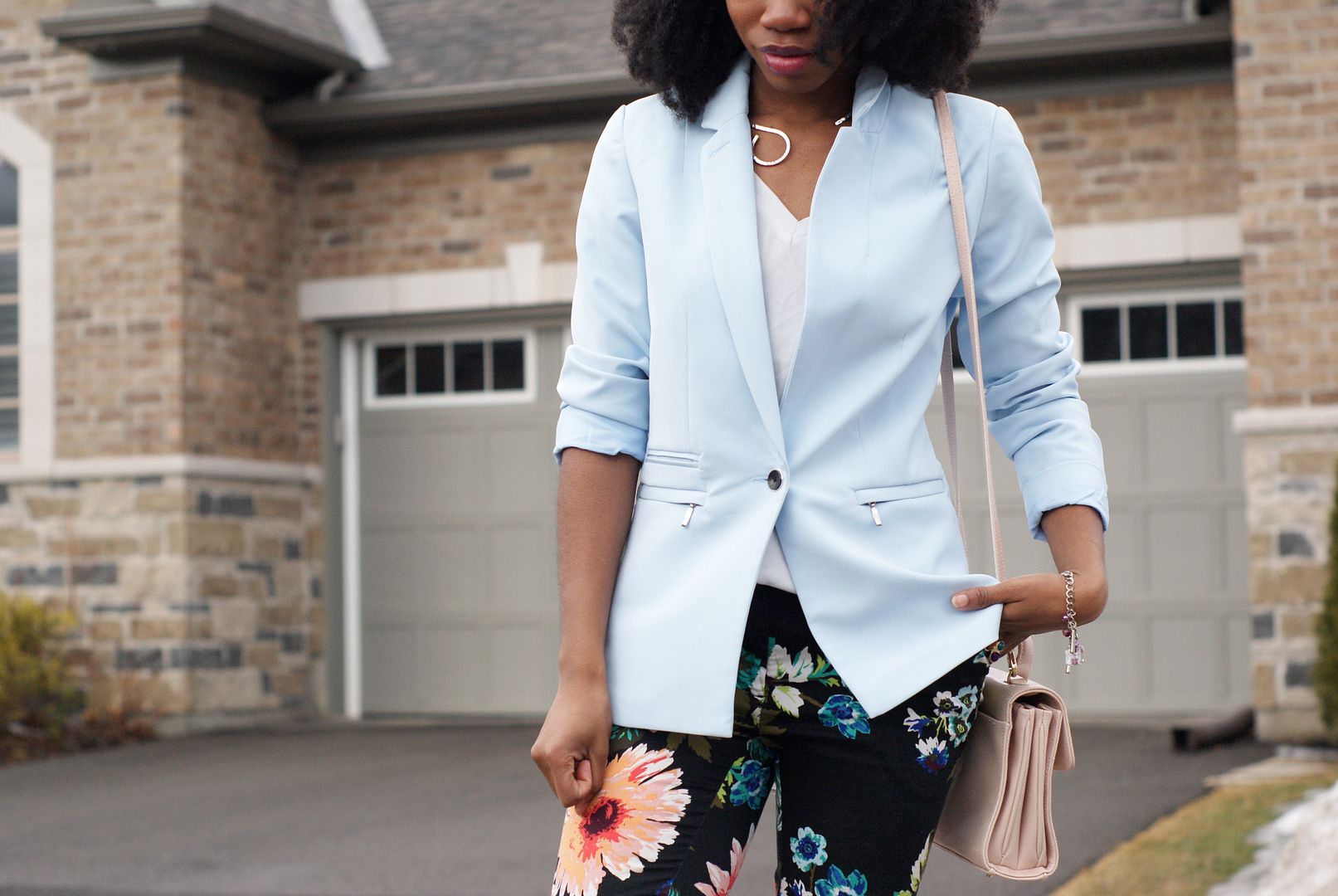 I kept the accessories minimal and silver to keep the look polished. To finish off the look, I wore silver metallic shoes.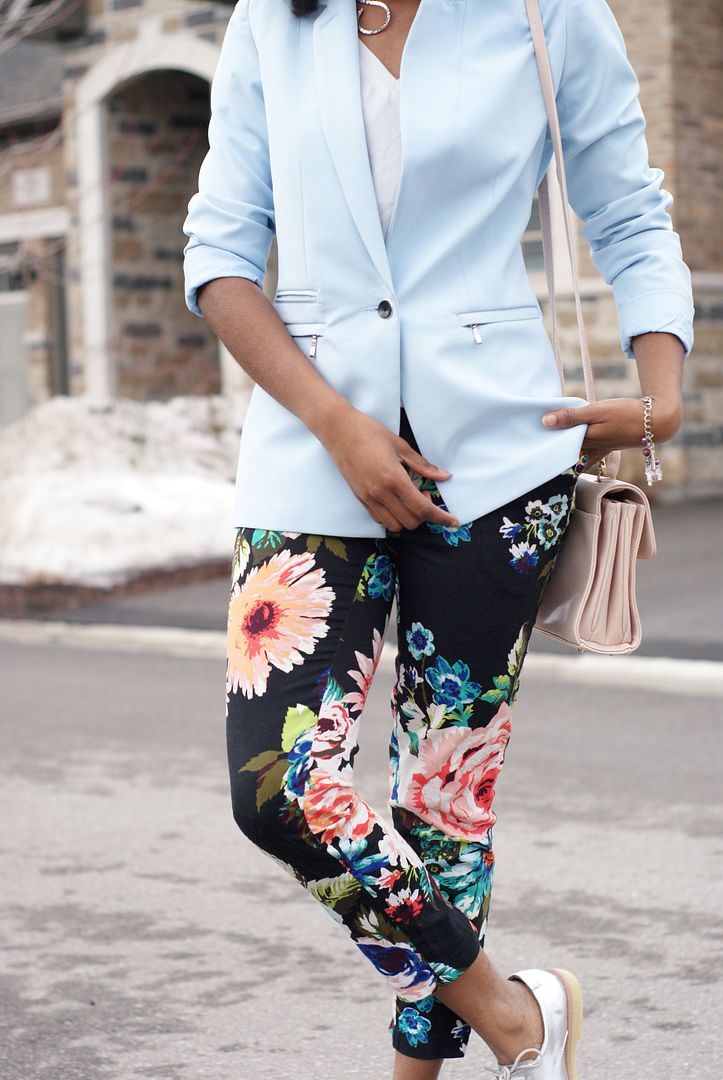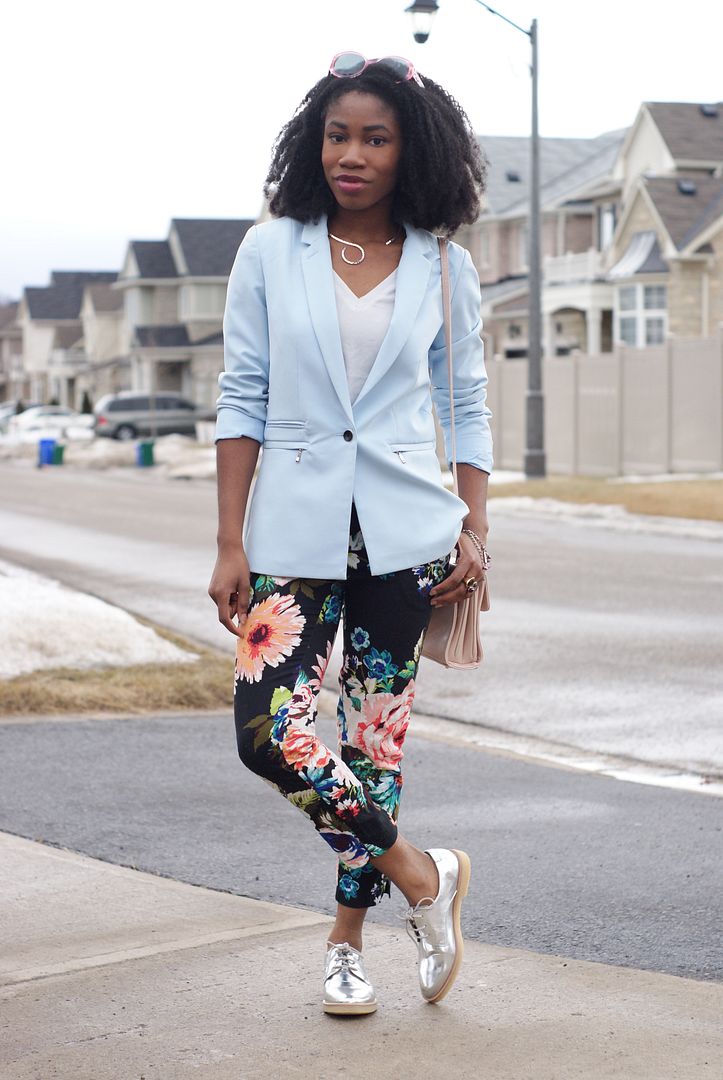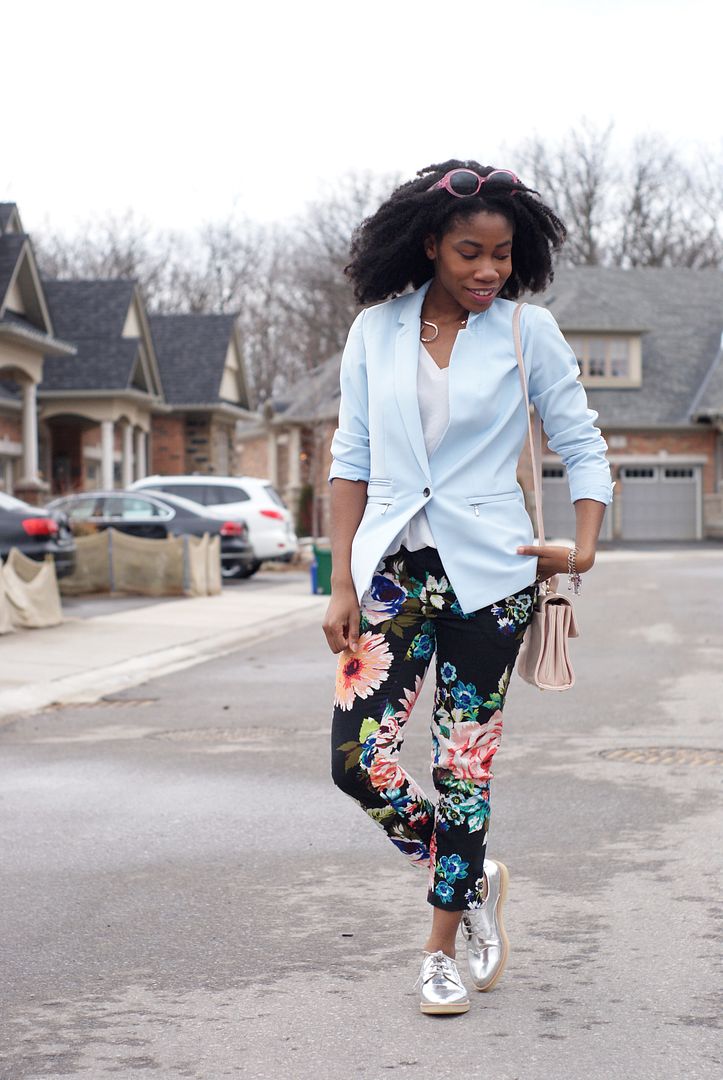 Photos by Clover D
Hoped you enjoyed the post
Until Next Time,
Sincerely Miss J
What are you most excited about Spring?
Outfit Information: Necklace: Suzy Sher (old) // Blazer & shirt: Dynamite // Trousers: H&M (old) // Shoes: Zara (old) // Bag: Thrifted
Stay Connected:
Google + // Twitter // Instagram