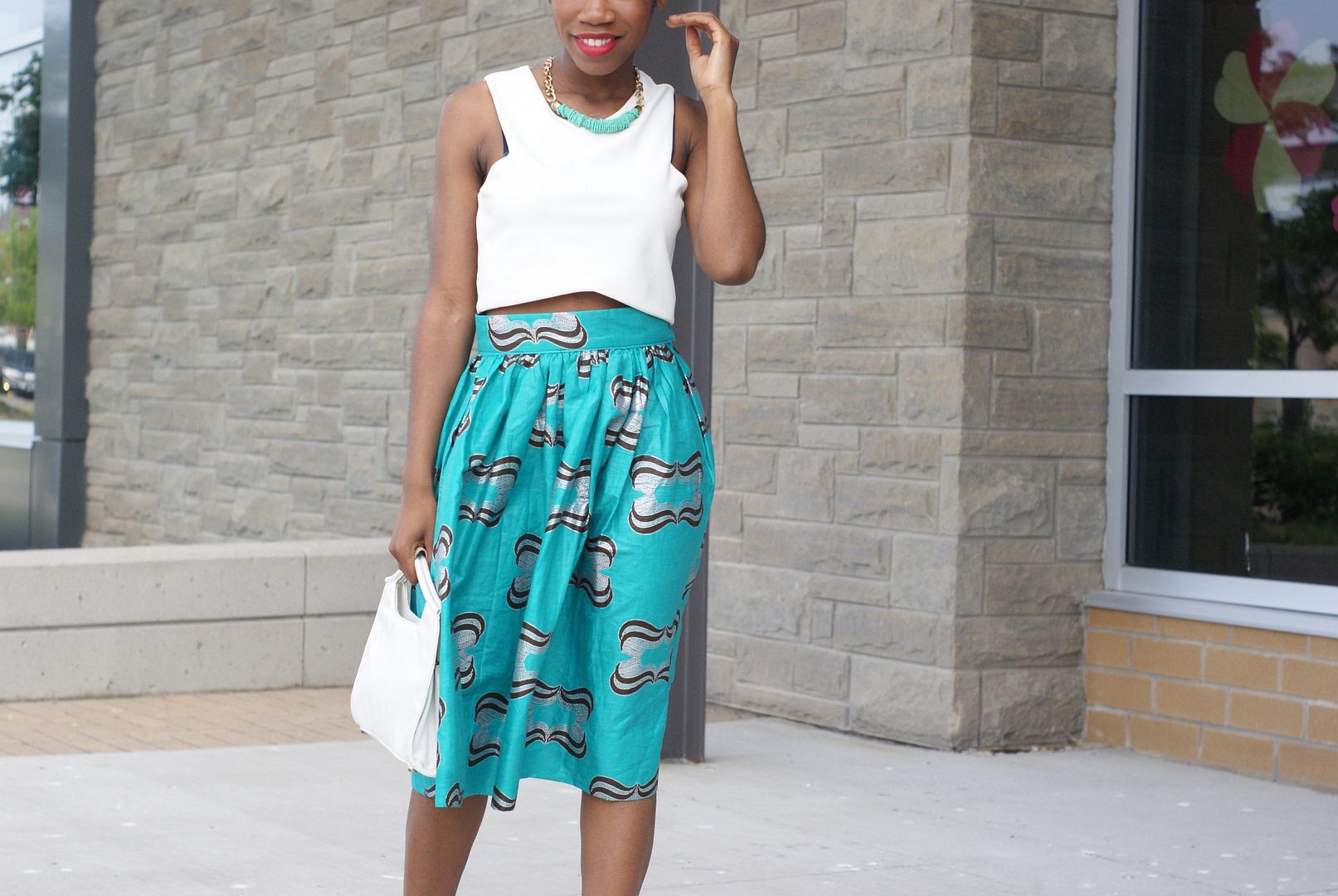 Do you own items that carry a little story behind them? That every time you reach for them you are reminded of the story that is attached to them?
This skirt is one of those items. I was gifted this fabric from a good friend of mine more than 4 years ago. Unfortunately, she moved out of the country 3 years ago.
Every time I stumbled across the fabric in my closet, I thought of her and all the crazy adventures we had shared.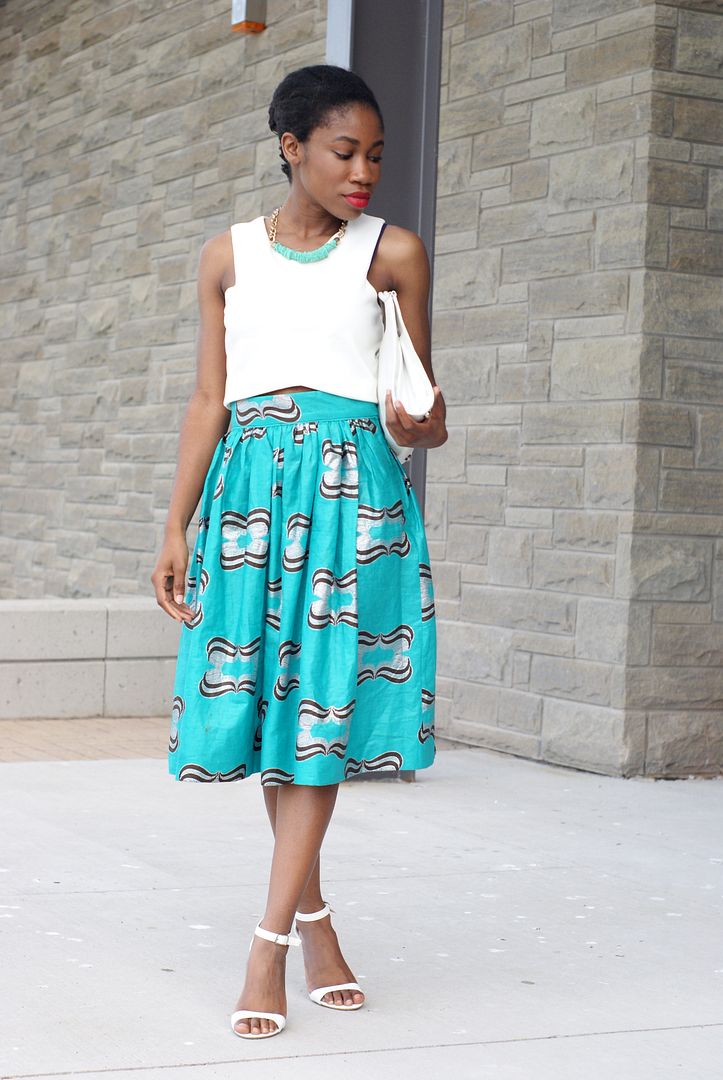 Two weeks ago my co-worker and I were talking about fashion, my blog, and sewing.
She has fabulous sewing skills and by the end of the conversation she was inspired to take up sewing again but more regularly. This skirt and a matching top was one of her projects using the fabric that was gifted to me. Thank you Karen for the skirt!! I've been wearing it frequently ever since then.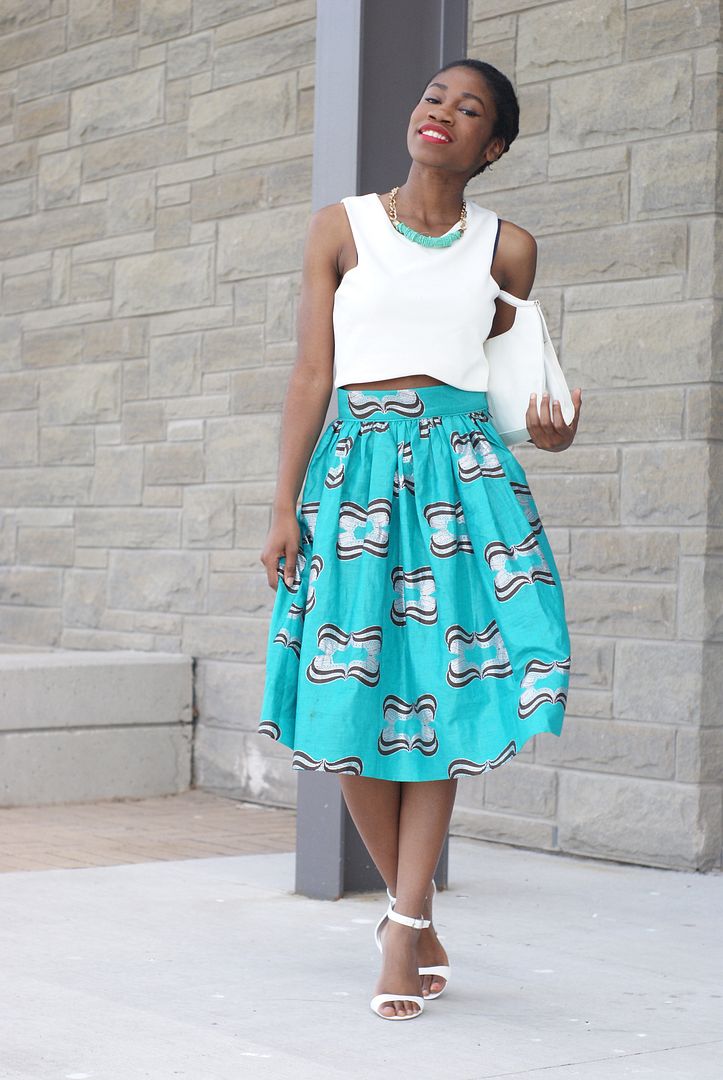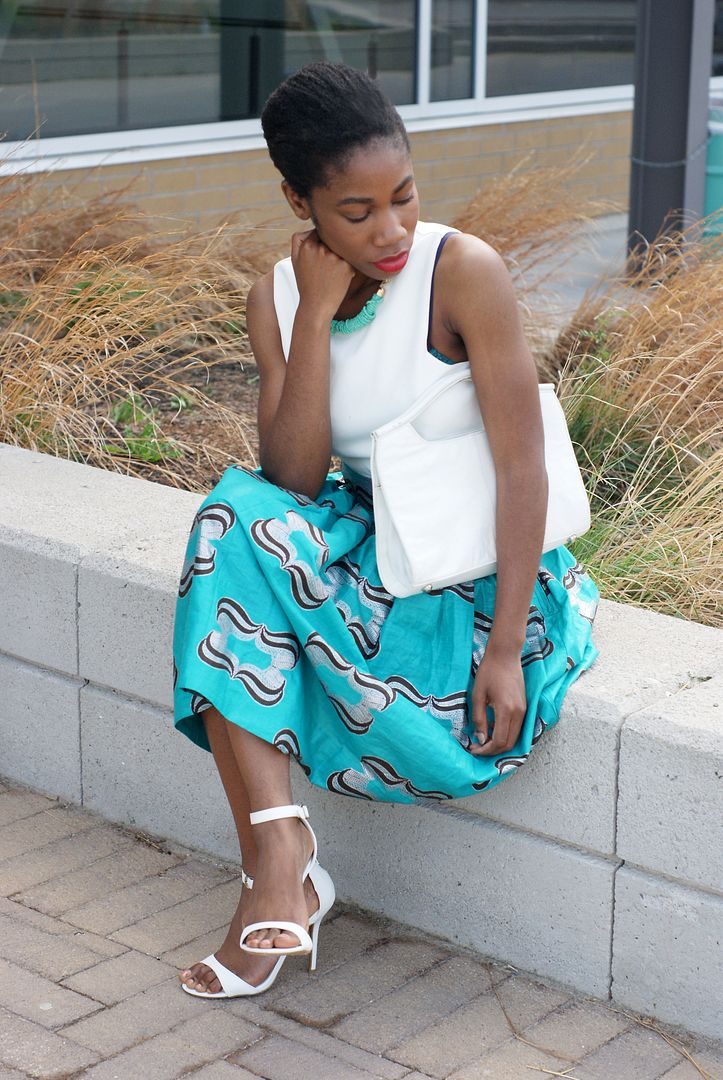 Photos by Clover D
I decided to keep the look simple by pairing it up with a white crop top and white accessories.
Until Next Time,
Sincerely Miss J
Do you own items that have stories behind them? Which are your favourite ones?
Stay Connected
Google + // Twitter // Instagram