Hello Everyone,
I have been away from the blog for too long because I was attending to some personal matters, but I am back now. I really wish I could live in this blog world forever, not have to work, not have to attend school, not have to go through the up and downs of dealing with people in my social circle, and best of all not have to keep track of all the bills I owe. So, with so much to think about sometimes, you just want to head out with some good company and not really worry about anything. Just keep it simple and comfortable.
Today's outfit is not really summery, as defined by bright colours and prints, but infused with black and grey. However, it worked for me. Once again the sun shone in full force, so I opted to protect myself with a hat and sun glasses.
We went out to lunch and of course the selection process was the worst for me, I never know what to get! The lunch date was with fellow fashion bloggers. That post is coming soon but until then, this is what I wore.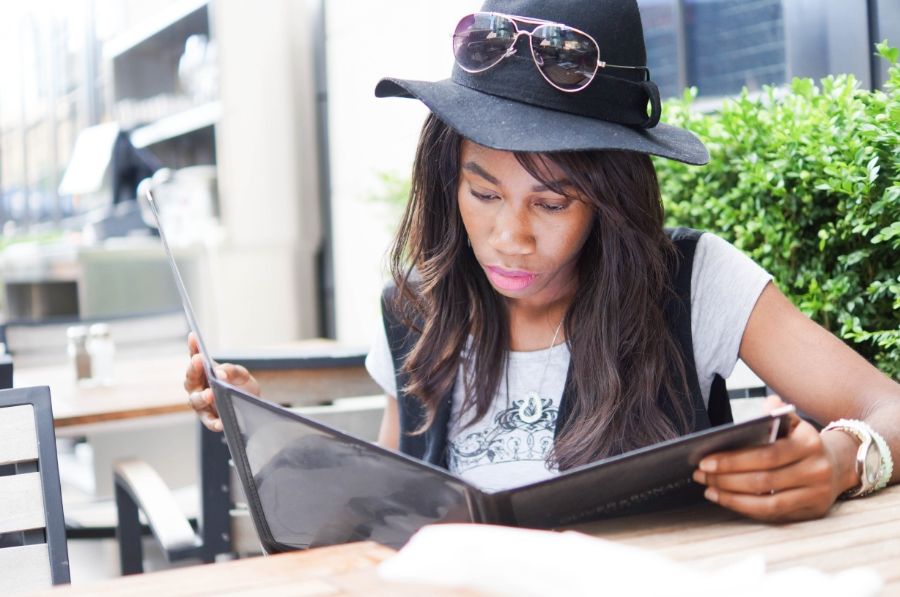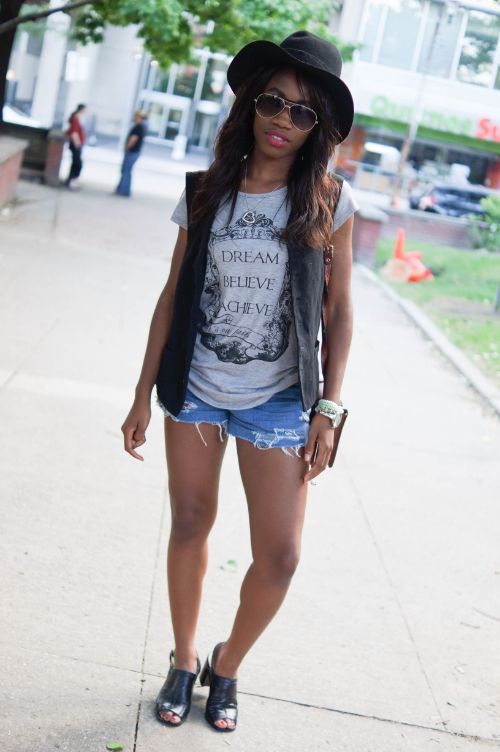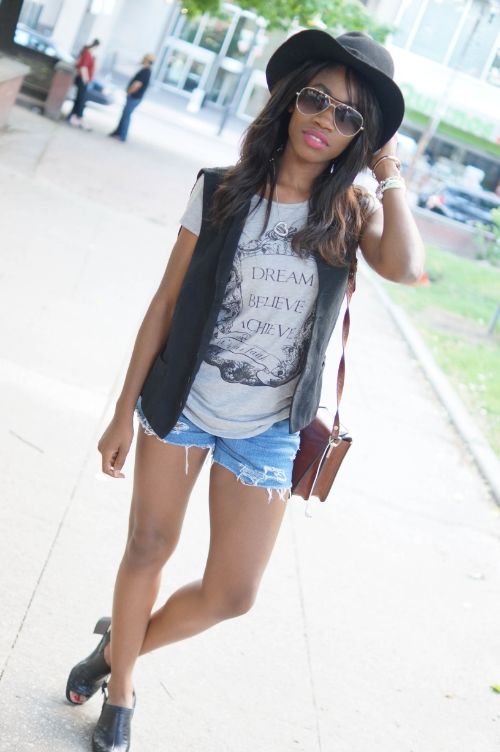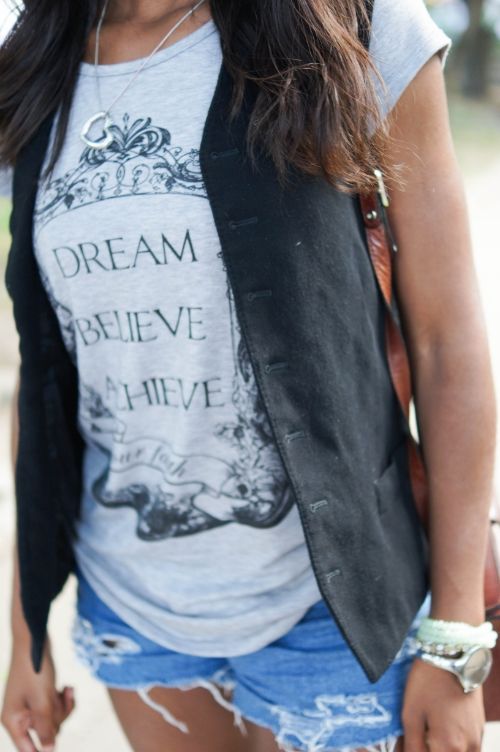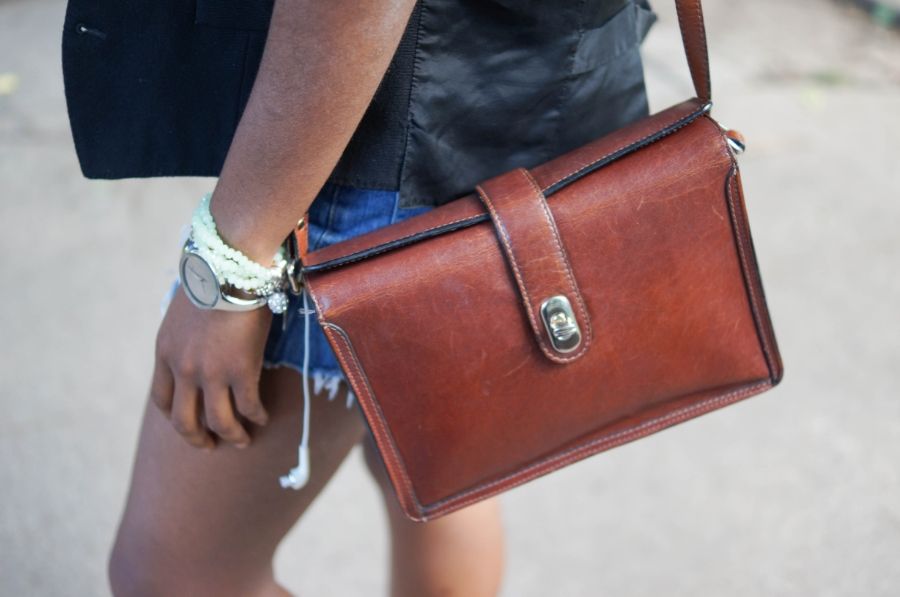 Photos by: Brenda C
Outfit Information: Hat: Winners, T-shirt: Dynamite, Vest, bag, shoes, shorts: Thrifted, Sunglasses: China Town