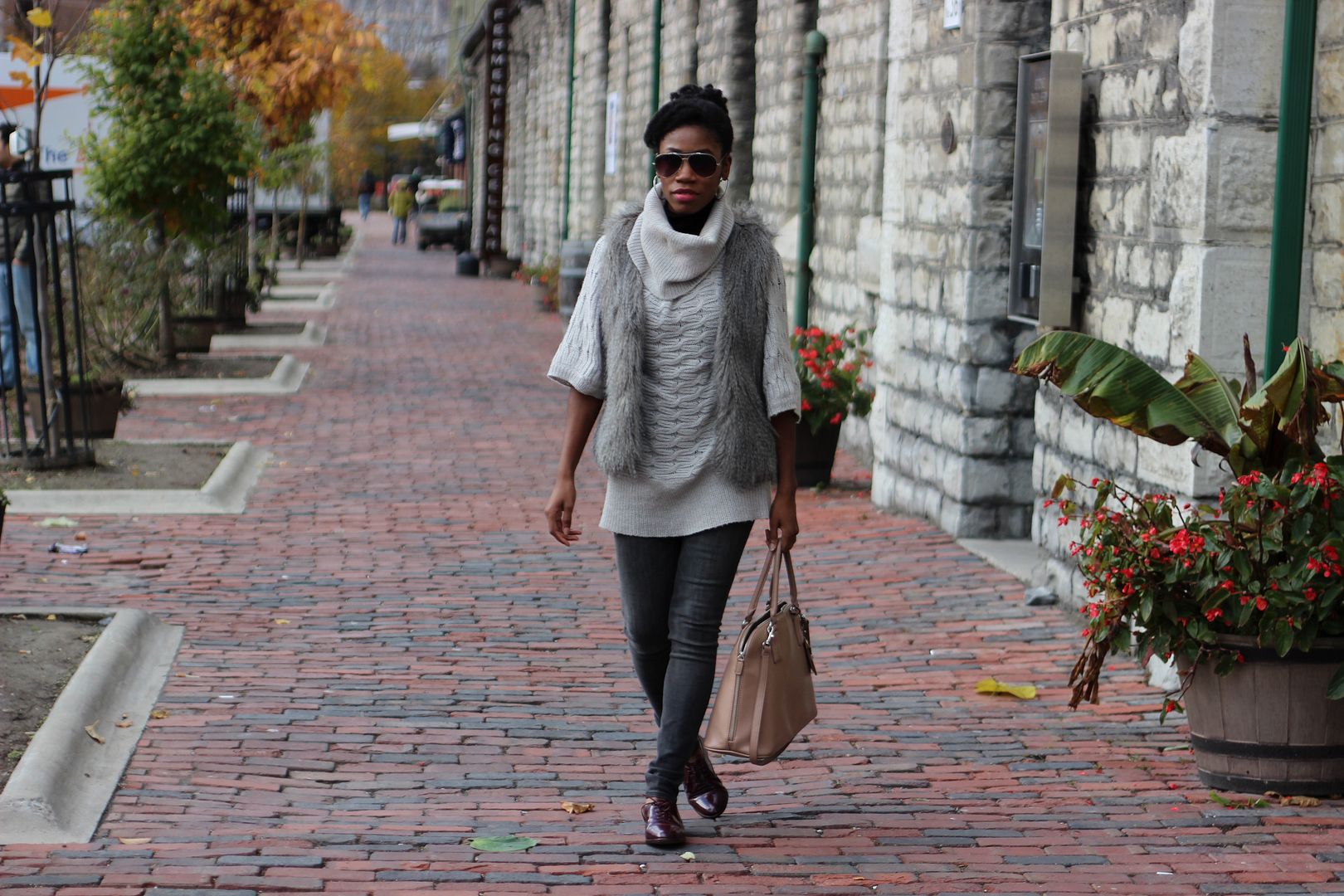 What do my skinny denim jeans, my sweater, and my faux fur vest all have in common? They all have some form of grey in them!
Grey is one of those forgotten neutral colors that prove extremely versatile regardless of season and can be worn alone or paired with some great colors. In the spring/summer, how cute does grey look paired with blush pink?Or in the autumn, when paired with bold colors such as orange, navy blue or forest green?
Here I paired this grey monochromatic outfit with my favorite burgundy oxfords and this blush tone bag. Although, the look can come off gloomy, I thought the different textures in the sweater and the fur vest added some fun to an extremely laid back causal look.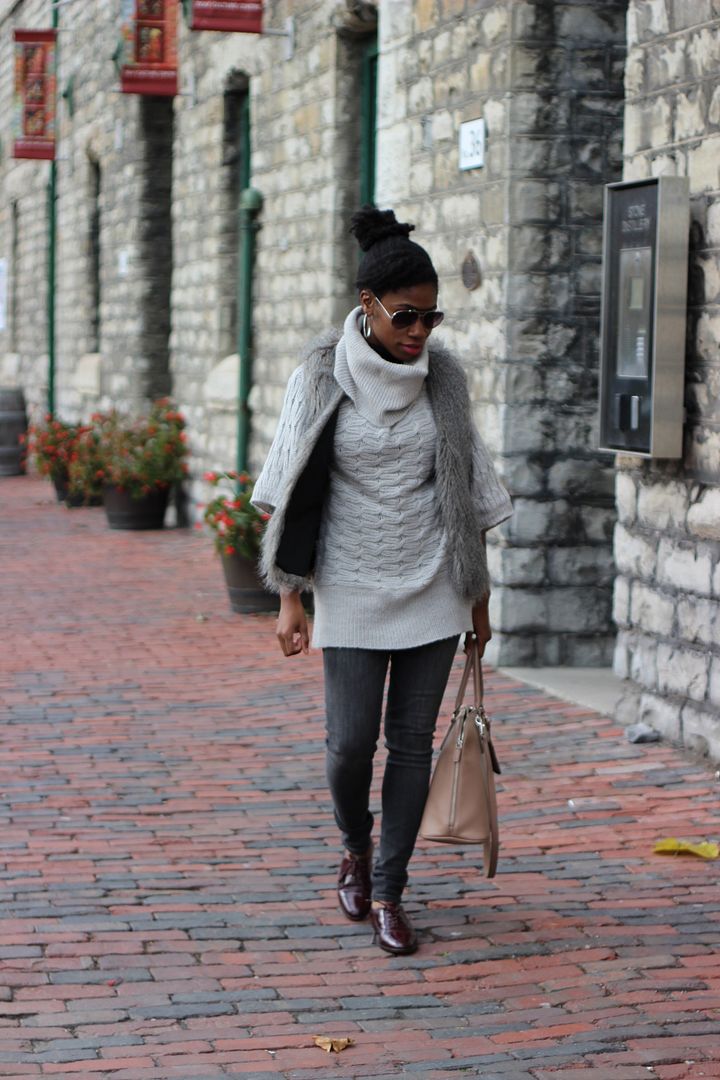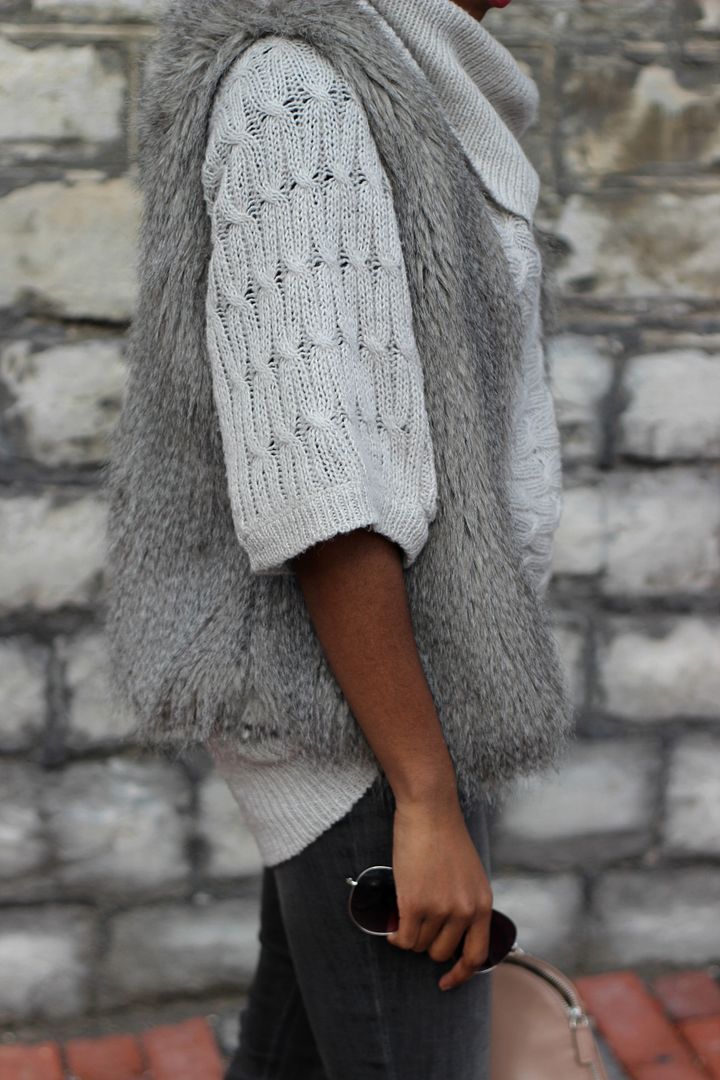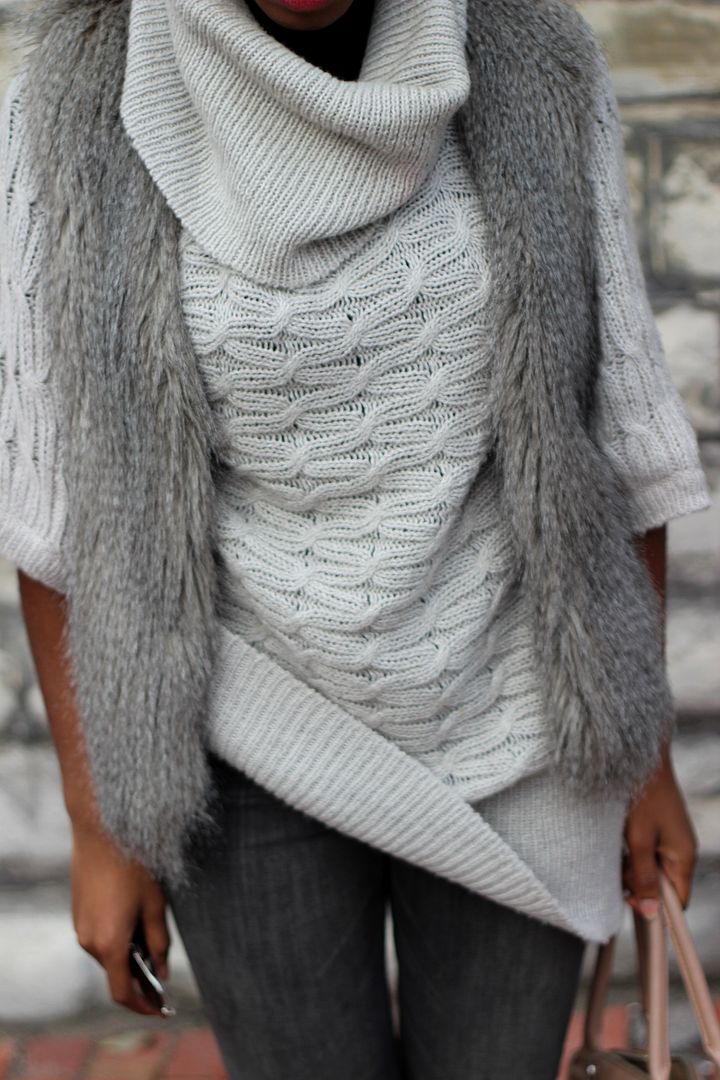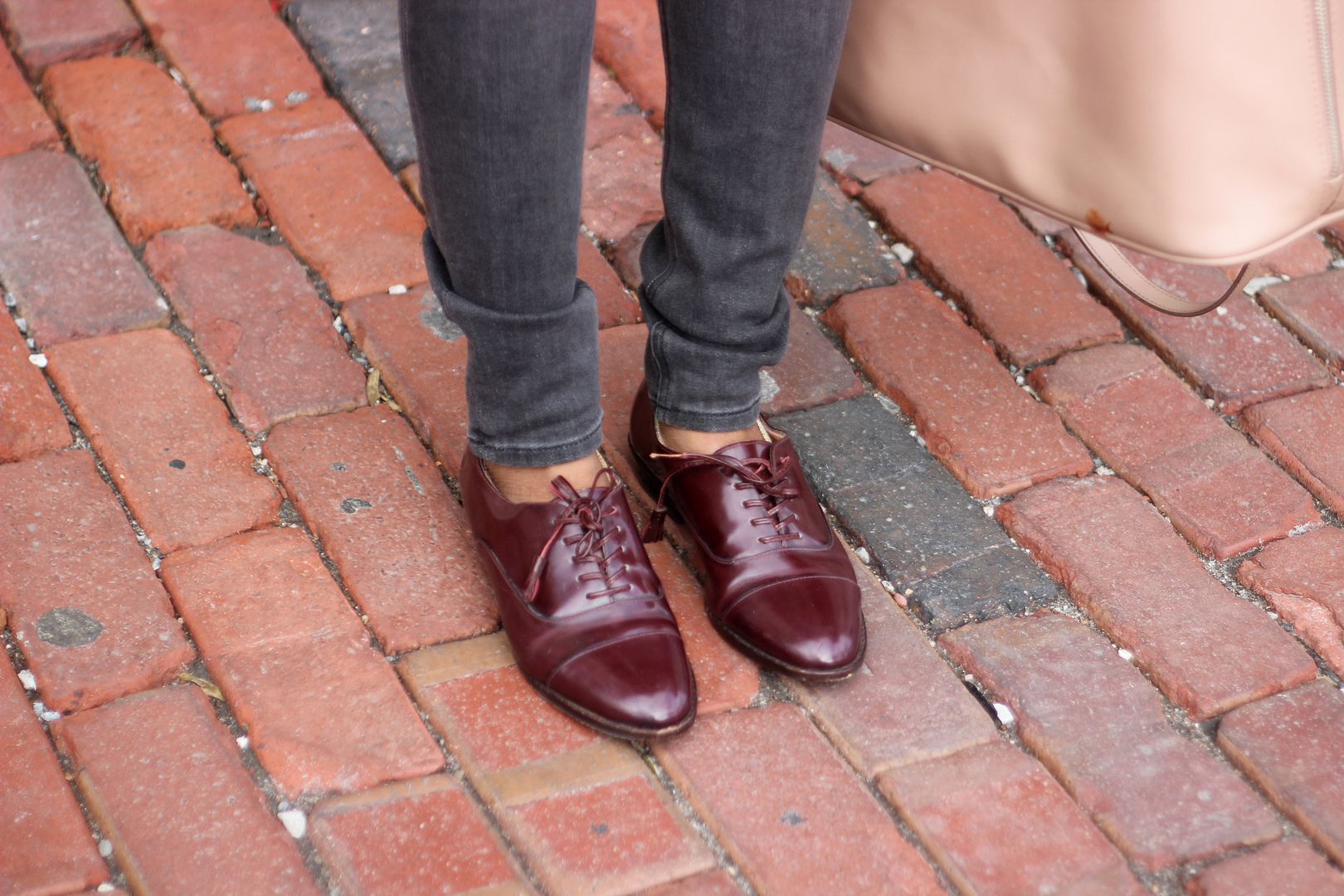 Photos by Busola
How do you feel about the color grey?
Until Next time,
Sincerely Miss J
Outfit Information: Vest: Dynamite // Sweater: Sister's // Jeans & Bag: c/o Express Clothing // Shoes: Thrifted //
Stay Connected
Google + // Twitter // Instagram